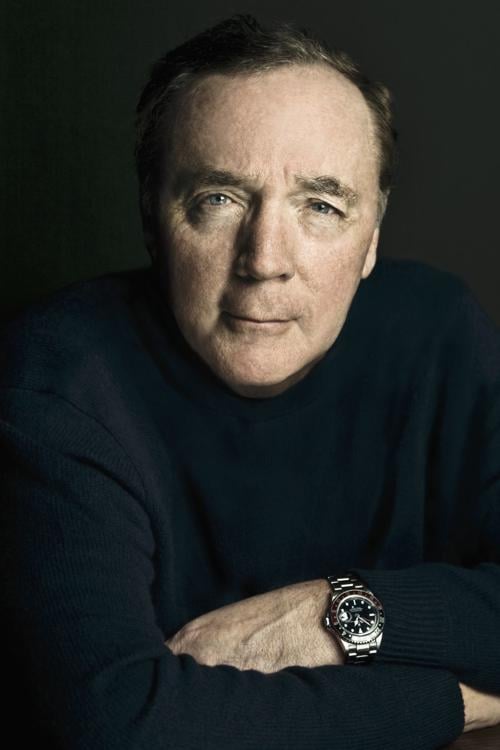 The best-selling author in the world said he had no choice but to come speak in Madison Sunday for the Wisconsin Book Festival.
"I have no choice. On my wife's side, it's nothing but Badgers," James Patterson explained last week on a phone call from his Florida home. "My wife, her mother, her father, her aunt, her favorite cousins ..."
Though originally from Illinois, Patterson's wife, Susan Solie Patterson (a two-time All-American swimmer at UW-Madison in the 1970s), earned her undergraduate degree and her master's degree in fine arts at UW-Madison.
"I have to watch every Badger football game, every Badger game. It's insane," Patterson joked. "It's good."
And it's possible, he said, that when he makes a 10 a.m. appearance in the Overture Center's Capitol Theater, "we'll fill up the auditorium just with Sue's relatives." Even son Jack, now 20 and a student at Brown University, is coming out for the weekend.
It's very likely the hall will be filled with other fans, too. Patterson has given large sums to establish scholarships at the UW-School of Education (and at other colleges and universities nationwide), and is a champion of literacy efforts and reading for children.
Books that have sold more than 380 million copies worldwide, earning Patterson the Guinness Book of World Records for penning the most No. 1 New York Times bestsellers (he currently has not one, but three books on the New York Times list — "Juror #3," "Texas Ranger" and "The President is Missing," co-authored with former President Bill Clinton).
"What he means to publishing and what he means to readers is unparalleled," said Wisconsin Book Festival director Conor Moran, who — despite what Patterson says — called the author's planned appearance here a "triumph" and the result of a lot of hard work.
The fact that Patterson will help kick off this year's book festival, which will offer more than 60 events from Oct. 11-14, "underscores how great a literary city Madison is," Moran said.
'The Genius Experiment'
Patterson writes in multiple genres and might be best known for his adult thrillers. But he also created a children's book imprint called JIMMY Patterson, with bestsellers such as "Middle School," "I Funny" and "Jacky Ha Ha." The National Book Foundation gave him its Literarian Award for Outstanding Service to the American Literary Community.
The main focus of Patterson's talk on Sunday, however, will be his new book for middle-grade readers titled "Max Einstein: The Genius Experiment."
He calls it the most important book of his career.
It came about after Patterson was asked by the Albert Einstein Archives at the Hebrew University of Jerusalem to create a character whose adventures would "thrill a new generation of Einstein fans throughout the world," according to a statement from the Archives quoted in Publishers Weekly.
Patterson came up with the fictional heroine, Max Einstein, a red-haired orphan who reveres Albert Einstein, and thrills in scientific knowledge.
"I thought it was important to make Max a girl because it's still an issue in many places around the world in terms of women being seen as scientists and mathematicians," Patterson said last week.
"To me, it's the most important book I've ever written, because they've asked me to introduce Einstein to kids all around the world.
"And it's not like George Washington chopped down a tree kind of thing. They were very smart: They said, 'It must be entertaining or kids will not read it.'"
"Max Einstein," the first in a series of books about the spunky young brainiac, is an action-filled page-turner, with escapes from a villain alternating with easy-to-swallow lessons in physics.
The story is followed by back-of-the-book activities such as filling in a word in a quote by Einstein. In the pages titled "Max's Notebook," Einstein's Theory of Relativity, Newton's Laws of Motion and the photoelectric effect are explained from a 12-year-old's point of view.
"If somebody said to you, 'OK, Albert Einstein for kids — make it entertaining!' you might say, 'Seriously? That's not so easy,'" Patterson said.
"And I took it so seriously to really concoct a story so that we could deal with the science and … keep the pages turning."
A literacy challenge
Working with Clinton for 14 months on "The President is Missing" was also a "stunning" experience, said Patterson, 71. He still recalls his first in-person encounter with a U.S. president — when Dwight D. Eisenhower made a stop in his boyhood hometown of Newburgh, New York.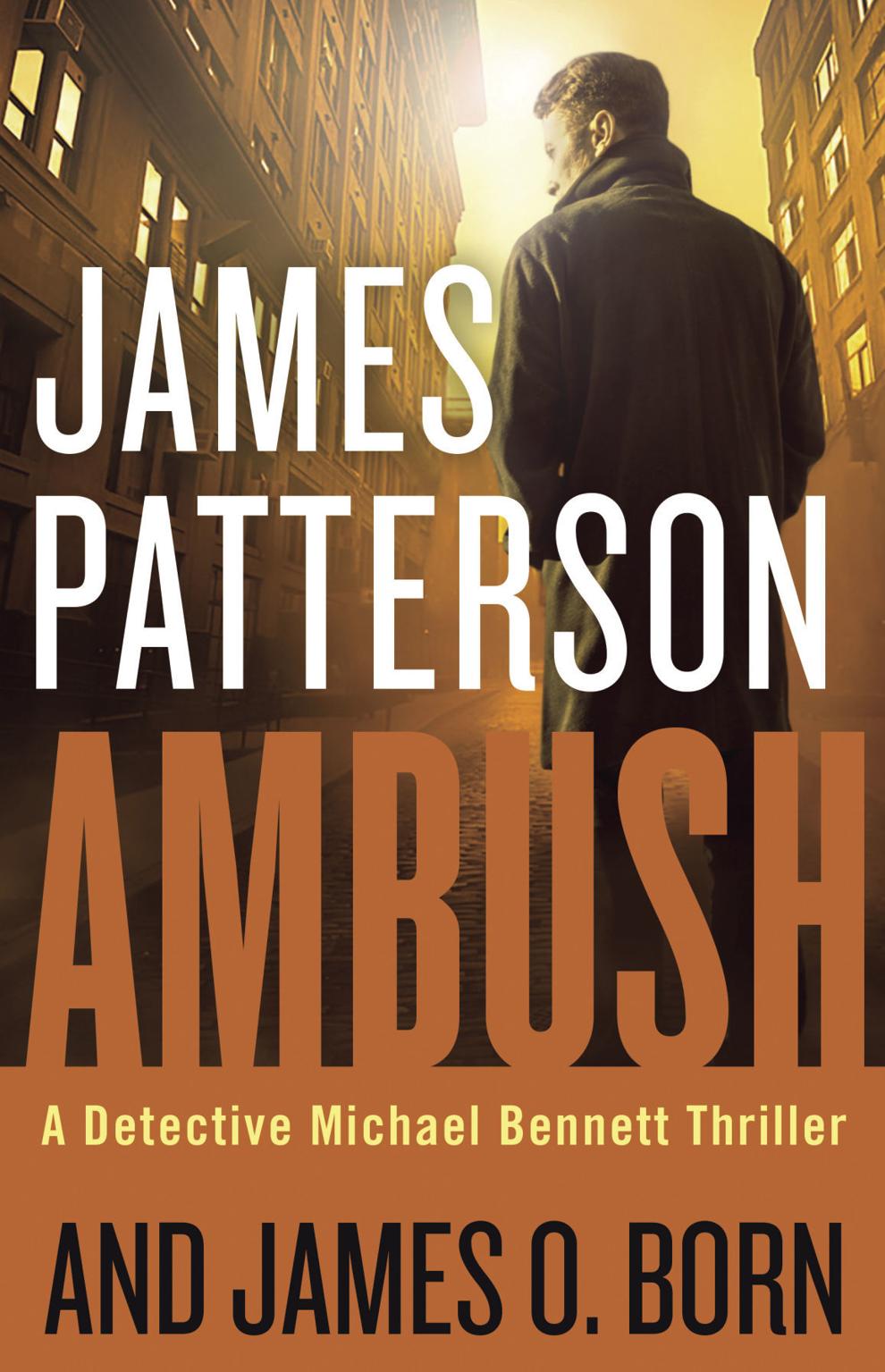 Patterson often shares author credits on his books. His process, he said, is to fully outline a book — he does all his writing in pencil — before handing it to his co-writer. Every couple of weeks, Patterson and his co-author talk by phone to go over the draft-in-progress.
"Max Einstein" was co-written with Chris Grabenstein, illustrated by Beverly Johnson and designed to connect with one of Patterson's favorite audiences: Kids.
Patterson likes to recount how his son was a reluctant reader in childhood, until Jack was handed a stack of books by his parents one summer and told he had to read them all. Jack did, and his skill — and interest — in reading soared.
Today, Patterson is partnering with the University of Florida to better train teachers to help struggling readers. He is behind the website readkiddoread.com, a resource for good books for kids.
"I'm so charged up about getting kids reading," he said. "When I go out to big groups of librarians or teachers, I say that 'I'm here to save lives.' And I remind (them) that they're saving lives all the time, even if they don't know it.
"For the bright kids, whether they go to Harvard or Amherst or Boston University, it's not the end of the world," he said. "But for at-risk readers, if they don't become competent readers, it can be the end of the world."
Patterson urges families to stress at home that reading is essential — but that it can be fun, too.
"It's like if you learn to play the guitar: rather than (just) scales, it's better to be doing a little Chuck Berry," he said.
In Madison, "I will urge (the audience) to get their kids and their grandkids reading," he said. "It's hugely important. It's not the school's job to get them reading. It's your job."