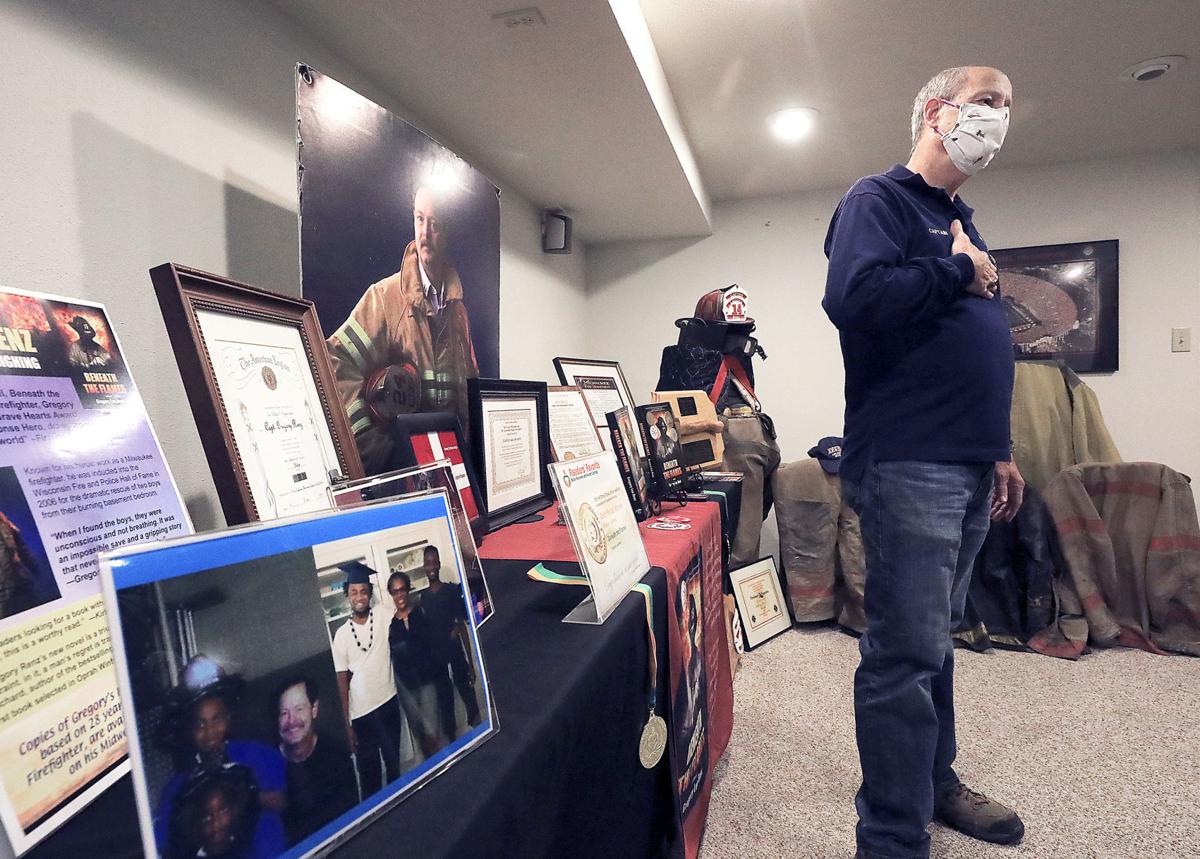 LAKE MILLS — The sequestration begins each day in a second-floor chamber that was likely designed to be a child's bedroom.
The clutter remains, only it's organized and with purpose.
This is where plots, characters and story lines are born, painful edits are made and hesitation and procrastination are snuffed out.
For Greg Renz, a regular three-hour shift at his well-worn keyboard each morning has been instrumental to his writing. A sign taped to a wall next to his desk offers a daily reminder of the required diligence just in case he has a lapse in judgment.
"Resistance ends at 9 a.m.," it reads.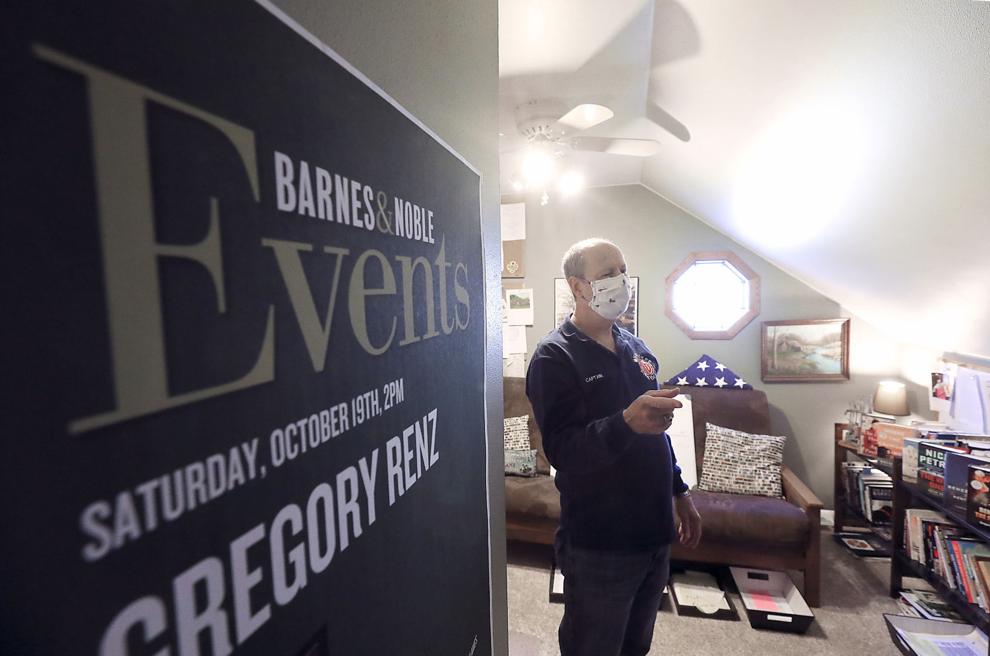 Renz spent nearly three decades as a Milwaukee firefighter, a job that required 24-hour shifts peppered with calls ranging from the simplistic to the most tragic. But since retiring in 2008, Renz, 69, has found a method that has brought words from notepad, to computer screen and ultimately to the pages of his debut novel, "Beneath the Flames." A sequel is in the works.
"Your brain knows it's time to go to work," Renz said of his forced schedule. "It's been very, very helpful. But you have to do what works for you."
His 323-page, 65-chapter novel, released in 2019 by Three Towers Press, tells the story of Mitch Garner, a white, small-town volunteer firefighter who moves to the inner city of Milwaukee in search of redemption as a professional firefighter.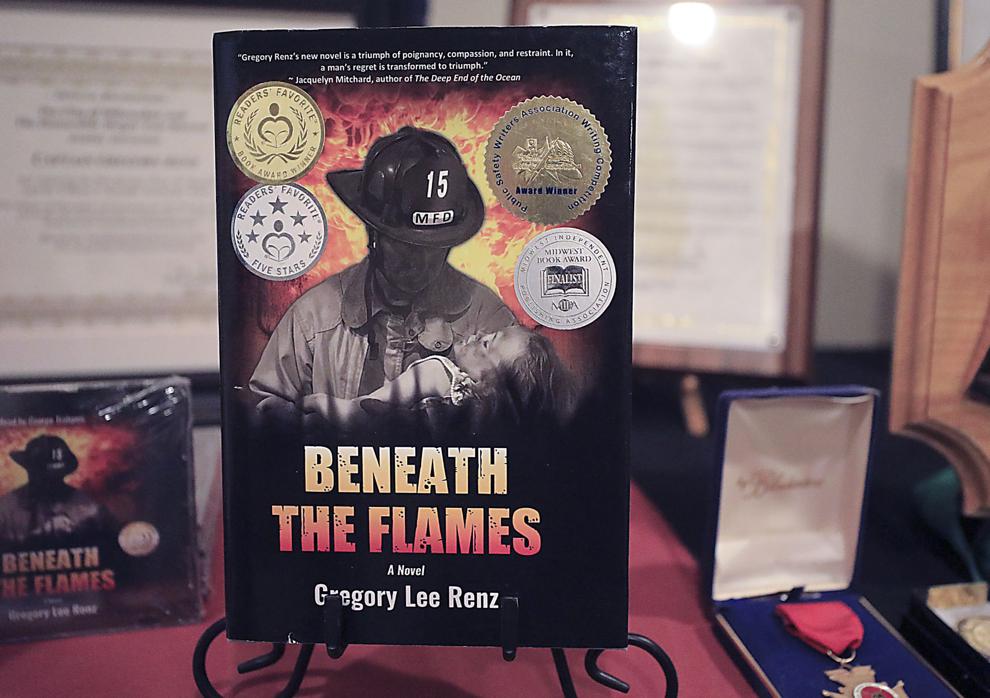 Garner, however, becomes schooled on the racial tensions, poverty and dysfunction that surround his firehouse as he mentors a young girl. The fictional story was inspired by two real girls who lived across the street from Station 24, located near the intersection of West Capitol Drive and West Fond du Lac Avenue on Milwaukee's northwest side, where Renz spent the bulk of his firefighting career.
The book has garnered awards from the Readers' Favorite International Book Awards, Midwest Book Awards and from the Public Safety Writers Association. This month, "Beneath the Flames" was named a finalist in general fiction in the American Book Fest's 2020 Best Book Awards competition.
But the novel would not have happened had it not been for a life-altering event that allowed two young boys to survive and reveal a gift of storytelling for Renz that went far beyond the yarns told among his peers in a firehouse.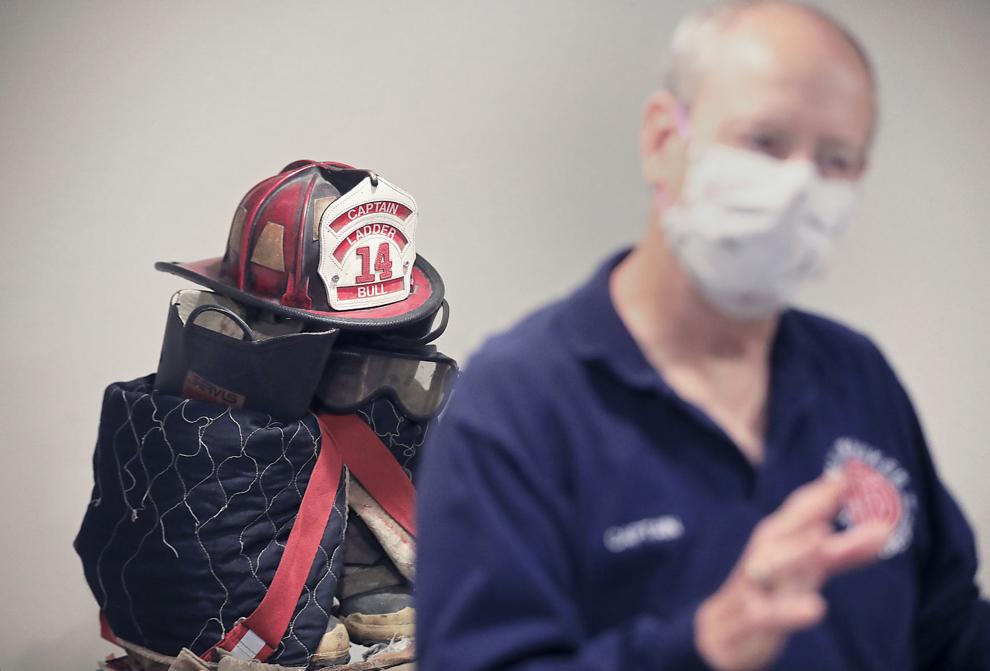 In the early hours of a December morning in 2004, Renz responded with his crew to a fire in a ranch-style home. Renz crawled through a basement bedroom and in the smoke and darkness, found two lifeless boys in a pile of clothing. He handed each off to other firefighters and remained in the basement until the fire was extinguished. Renz was certain the boys had succumbed to the toxic fumes. Thanks to the additional efforts of others, Brandon and Brenton Levy are now adults and their mother, Tijunna Hennings, isn't stricken with grief.
As Renz began repeating the story of the rescue in the weeks and months that would follow, he was struck by the emotions of those who listened.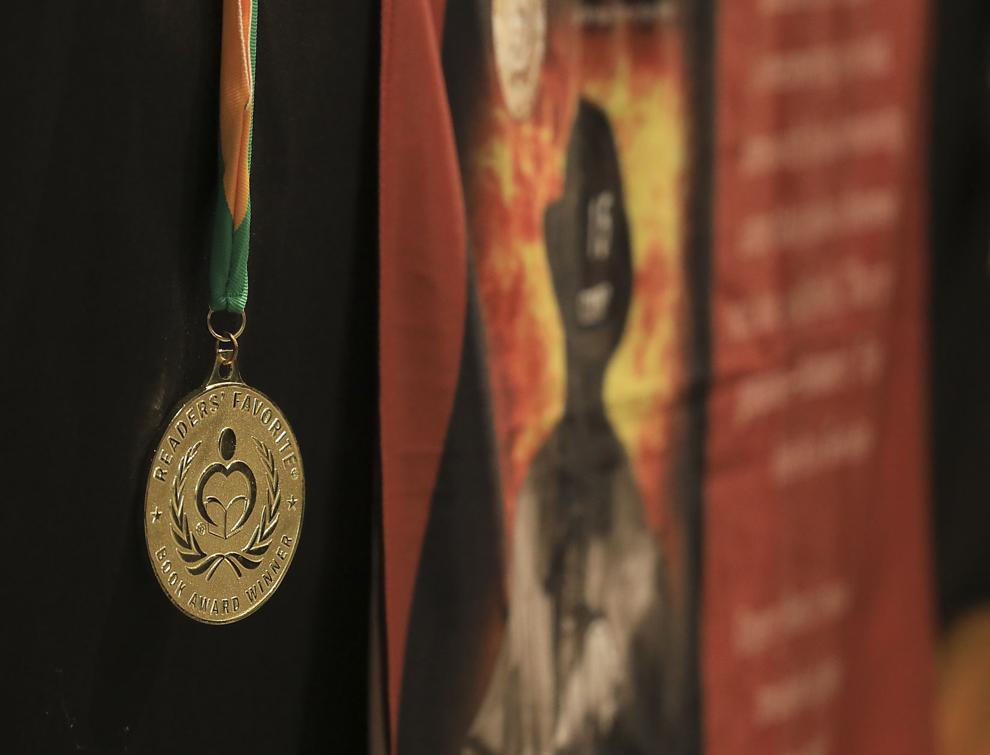 "It really gave me the bug to learn how to write," Renz said. "Most of the stories (firefighters) have don't turn out like this. Most of them turn out tragic or there's no story. People either self-evacuate before we get there or they're (dead) and there's no rescue."
But the creative process for Renz is more than just a daily three-hour window. Renz has had a plan that has helped transform the firefighter with a hidden gift for storytelling into a second career as a writer.
Over the past 12 years, Renz has taken multiple courses at the UW-Madison Division of Continuing Studies Writers' Institute that for 30 years tutored aspiring writers and helped hone the craft of others before it was closed earlier this year due to the financial impact of the pandemic. A half-dozen awards Renz won from writing short stories in Writers' Institute competitions line a shelf high above his desk. He speaks graciously of Writers' Institute mentors like Angela Rydell and Christine DeSmet.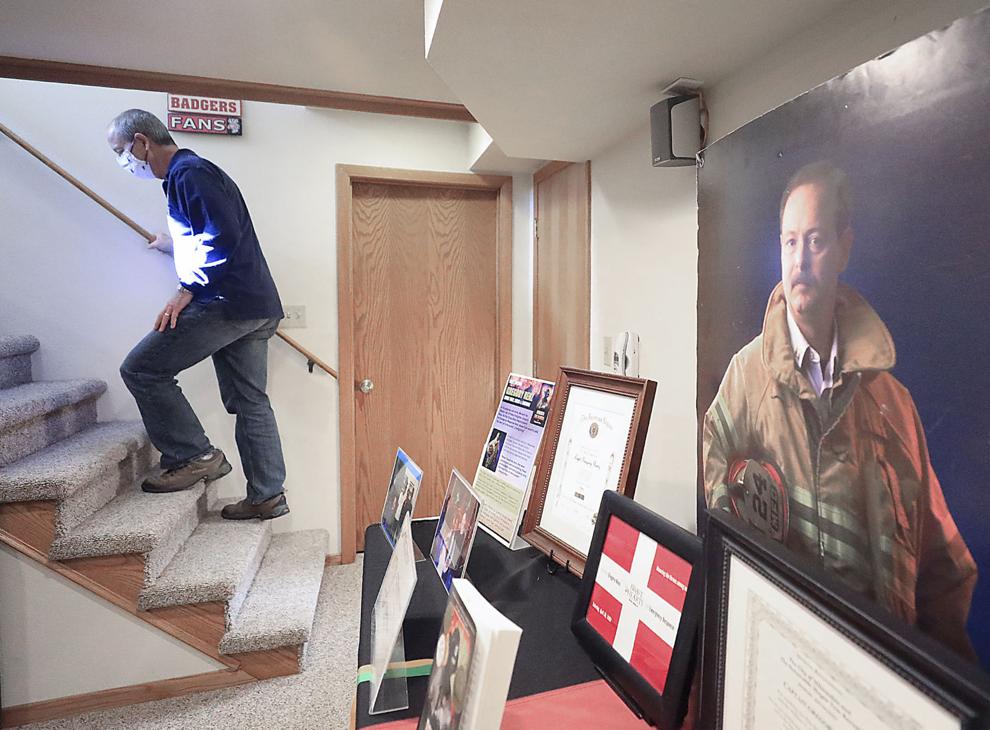 Renz, an avid reader, has also traveled the country immersing himself in conferences, conventions and workshops about the writing and publishing process. He favors authors like the late Elmore Leonard; Eau Claire native Nickolas Butler; Nick Petrie and Lesley Kagen who were both raised in Milwaukee; and Madison's David Maraniss. Renz is envious of Stu Levitan's exhaustively researched book, "Madison in the Sixties," and studies the plot and pacing of adventure novelist Nelson DeMille.
"Beneath the Flames" incorporates the complex and disturbing realities of the inner city and touches on topics like racism, generational poverty, domestic abuse, gang violence and crime. It also reveals through Garner the realities of the inner city that are often unknown or misunderstood by those who live outside of the urban environment.
"A novel, that like its protagonist, relentlessly presses on into fiery and controversial terrain where many other writers fear to tread," wrote Butler in his praise of the book.
Just getting to the point of publishing was a painful exercise for Renz. A whiteboard in his office provided a visual timeline for the key points of the book's storyline while several baskets on the floor hold papers with ideas, plot lines, scenes and characters, plus critiques from editors. Renz initially wrote a bulging 176,000 words and thought he had gone as far as he could when he slashed the novel to 104,000 words.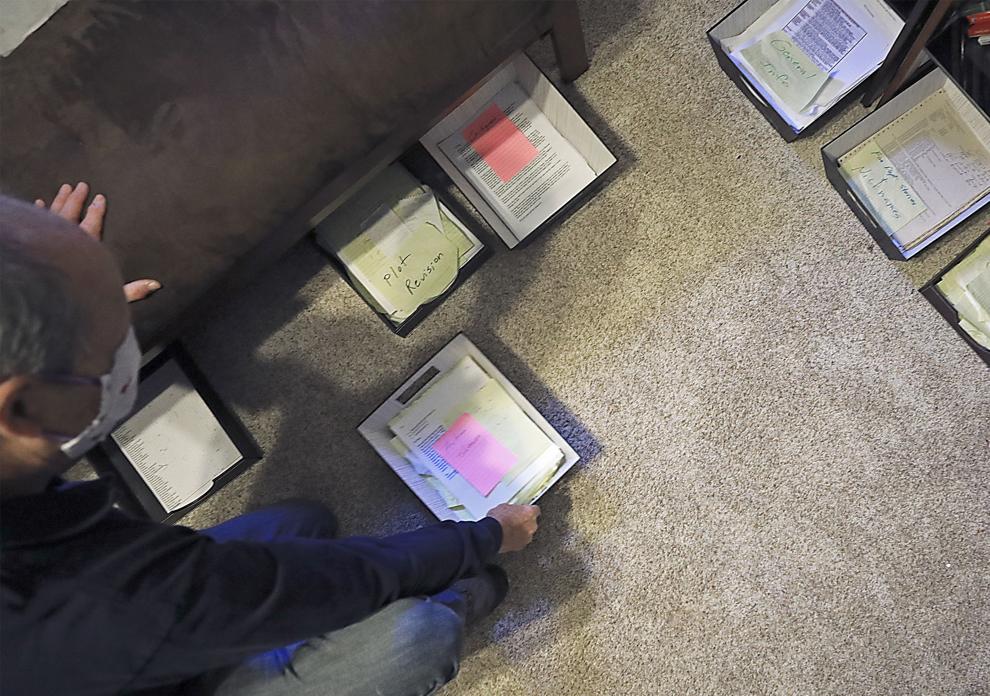 But he was forced by his publisher to get the book down to 100,000 words, so he began micro-editing, cutting 20 words from each page. Photos of Renz and his granddaughter were used for the book's cover. He also created a list of nearly 90 possible titles before he had friends, beta readers and those he met at conferences pick out their favorite five.
"It's quite the process," Renz said. "But like one of the editors said: 'That title is incredibly important.'"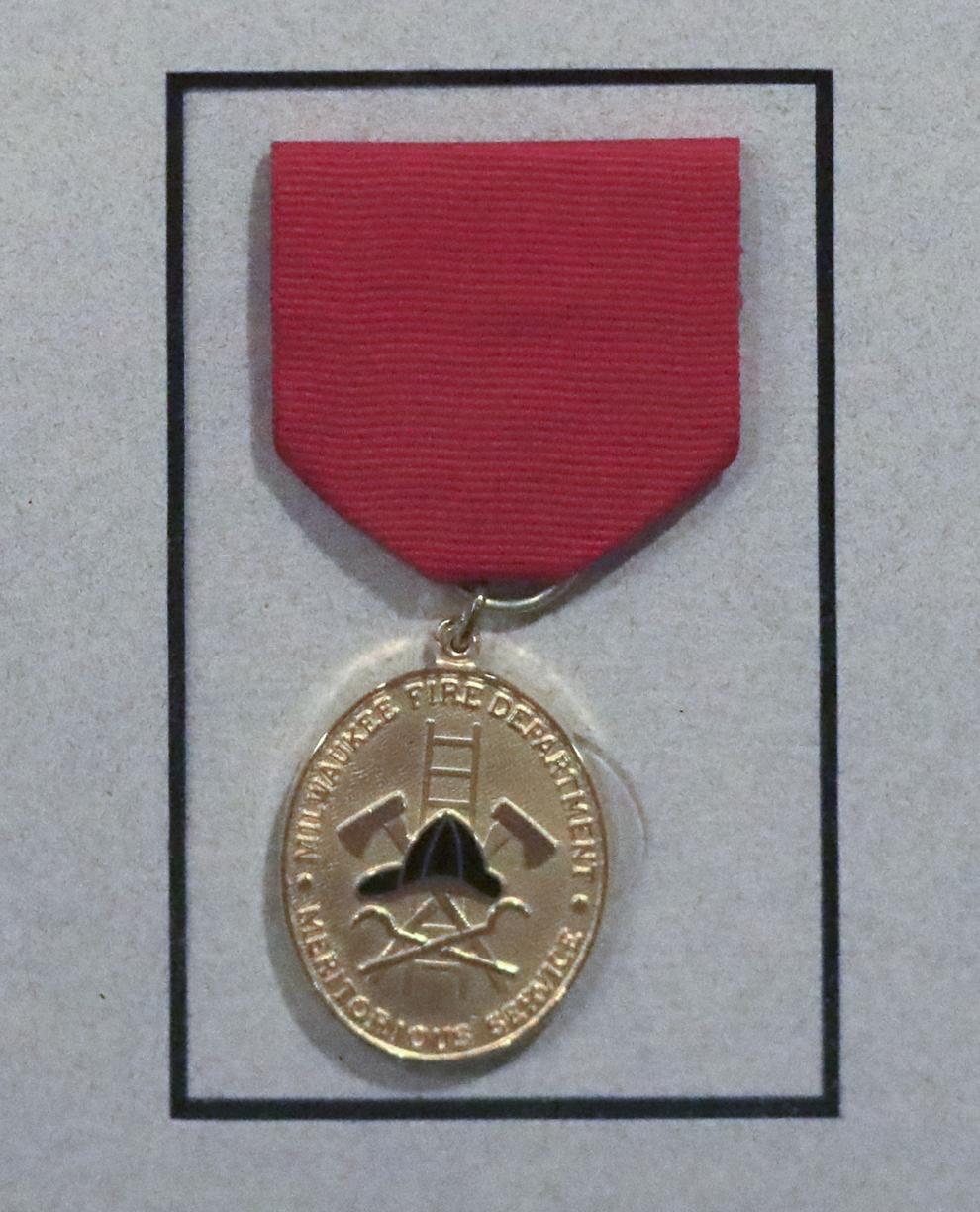 Renz grew up in Madison on Ellenwood Drive near the intersection of what is now East Washington Avenue and Stoughton Road. When he was a child, farmland was pervasive in his neighborhood and East Towne Mall didn't exist.
Both his father and grandfather worked at Oscar Mayer and after graduating from East High School in 1969 with a C- average, Renz bounced around working as a cook at a hotel, driving a cattle truck and had stints at Ray-O-Vac and Frito Lay before being hired at Oscar Mayer in late 1971. In fall 1972 he enrolled at UW-Madison, got good grades and even considered medical school but graduated with a degree in zoology.
He applied with pharmaceutical and research companies, but when nothing panned out he went back to Oscar Mayer in late 1976. After a strike at the plant left him with no money, he applied as a firefighter and was hired in 1979 by the Milwaukee Fire Department. He retired at the rank of captain and was inducted into the Wisconsin Fire & Police Hall of Fame, located in Superior. He and his wife, Paula, moved to a subdivision on the west side of Rock Lake in Lake Mills in 2008.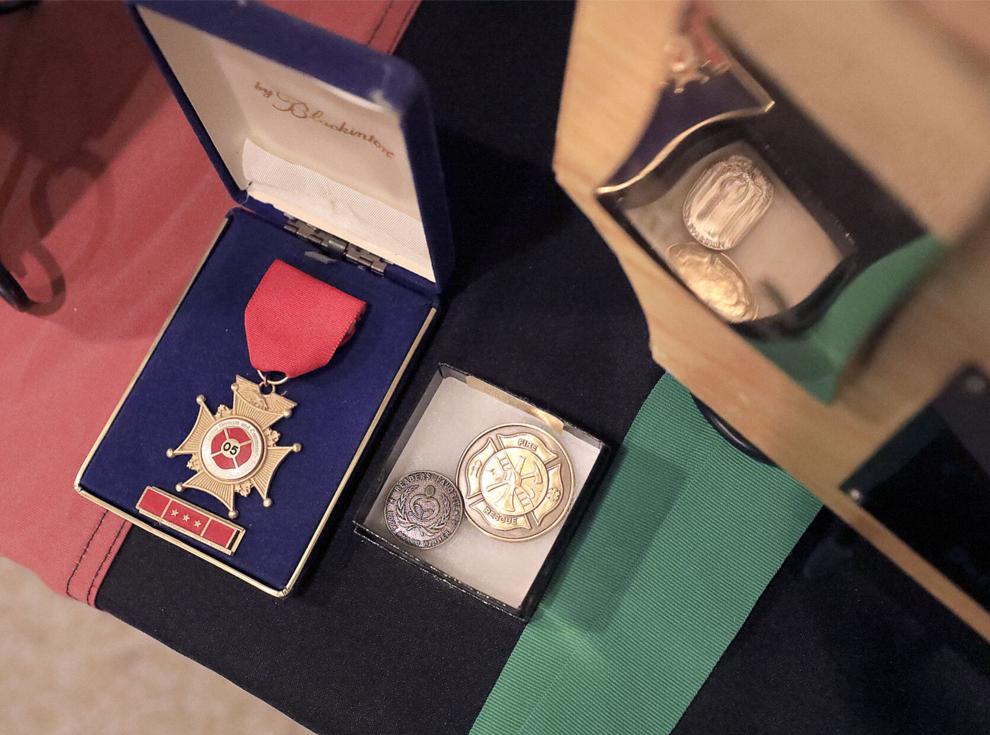 But despite his long career, Renz never really considered writing true stories from his firefighting days. Instead, he was drawn to fiction that accurately portrays the profession, its environment and social surroundings.
"You have to go with what really gets your juices flowing and storytelling is what really triggered me," Renz said. "I just really love the idea of developing characters, developing scenes and how that would come just out of nowhere. Most days of writing are pretty darn frustrating, but when you get that good day when everything flows and the words are coming out and the characters are coming to you it's like the story comes through you, not from you. And that is such an amazing feeling when that starts happening because you're not logically writing the story, you're almost experiencing the story."