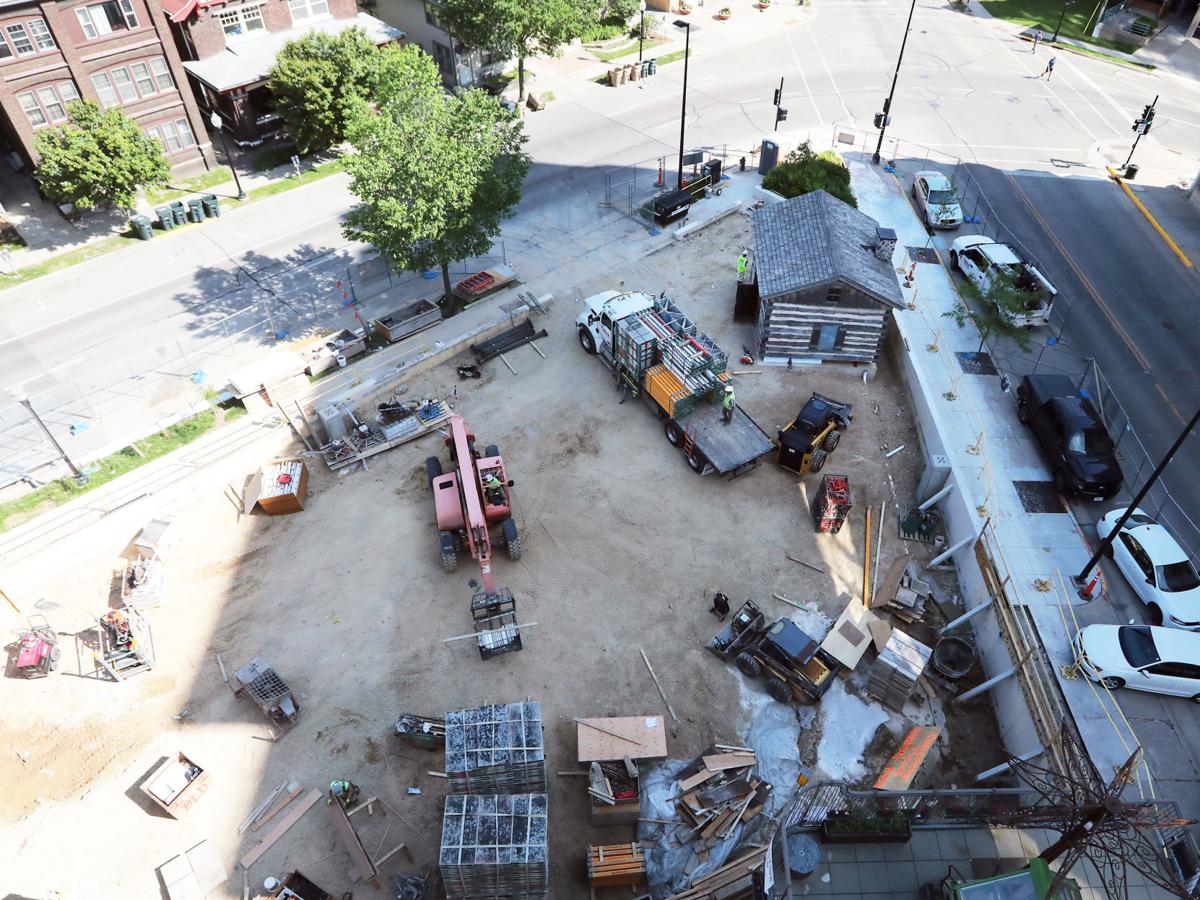 Installing the Madison Children Museum's new 22-foot-tall, naturalistic climbing structure this week will involve several semi tucks, a large crane and a whole lot of trees.
The "moon landing of an operation" will begin Monday at 7 a.m. sharp and will last two days, museum spokesperson Jonathan Zarov said.
The structure, called "the thicket," will ultimately include two huts, a slide, climbing ropes, a spiral staircase, hammock chairs, a climbing wall made of branches and a bridge.
The 20-ton combination of 14 locally-sourced black locust trees, steel, license plates, firehoses and other recycled material is the central feature of the museum's new outdoor "Wondergound" exhibit. The 10,000-square-foot "four-seasons play space," located in the museum's former parking lot on the corner of Hamilton and Dayton Streets, is slated to open in September, Zarov said.
Wonderground's construction began in April and has already yielded a giant wooden bucket children can enter and the reinstallation of the museum's 1830s-era log cabin.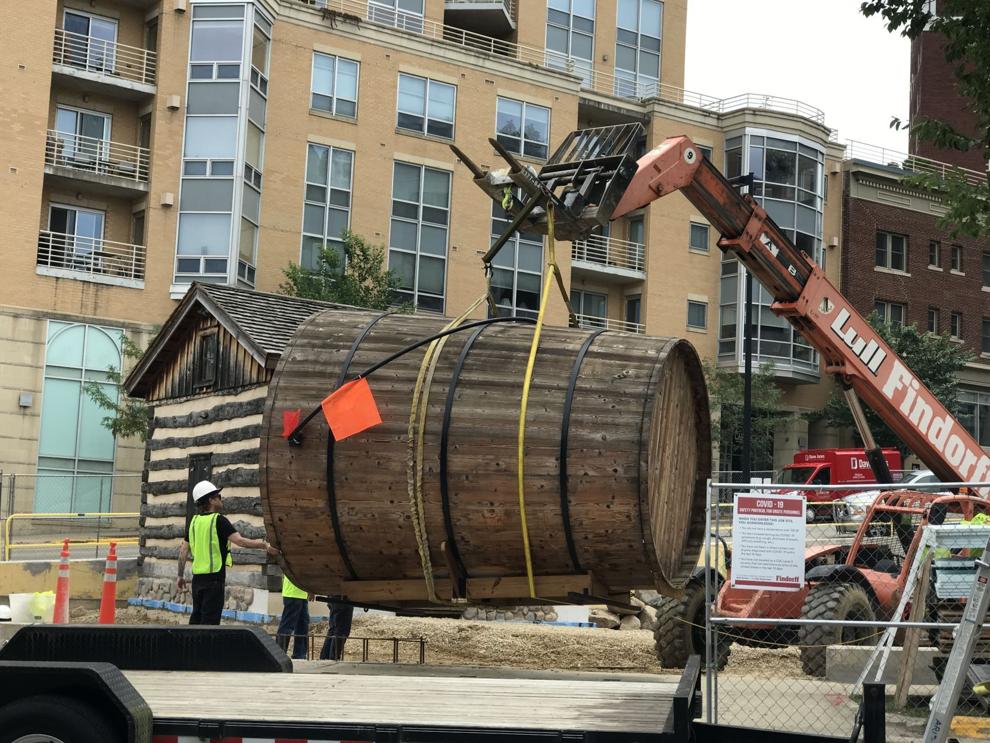 "Wonderground" will feature "activity nooks" where children can read, play music or just relax, a mural made up of recycled bottles, a native plant and vegetable garden, an outdoor kitchen complete with a pizza oven and several smaller climbing structures. The exhibit will have multiple covered shelters including a heated "grotto" to enable year-round enjoyment.
There will be ramps throughout to ensure accessibility. The exhibit also will have a net-lined "cocoon-climber" designed for younger children and comfortable seating where visitors can rest.
"It's really important for us that all of the spaces we create have something for everybody," said Brenda Baker, the museum's director of exhibits.
Nestled near Capitol Square at 100 N. Hamilton St., the Children's Museum has been an entertainment and education staple for Madison families since its inception in 1980. It reopened in June after the COVID-19 pandemic forced it to shut down for over a year.
The idea for "Wonderground" began long before the pandemic, Zarov said.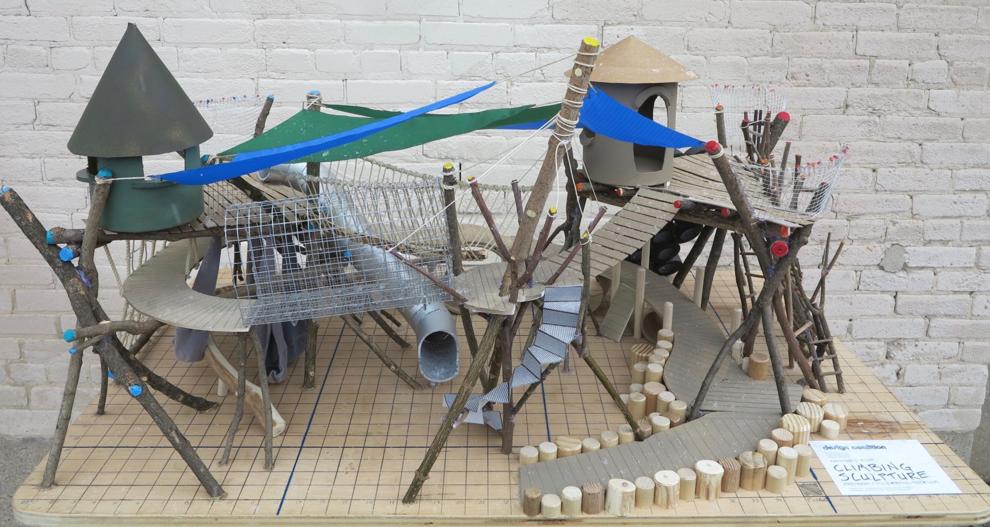 "We did listening sessions with the community and found that people wanted a place where kids could have that feeling they had when they were kids," Zarov said. "That sense of freedom and exploring in the woods."
The project started off much larger, but was scaled down when COVID-19 forced the museum to reduce its budget and lay off a lot of staff. Zarov said museum leadership wanted an exhibit they could launch soon after reopening, so the museum could "come out better after the pandemic."
The project has been funded through donations. Zarov said the museum has raised almost $3.6 million of its $4.5 million goal.
Baker said some features, such as an additional slide, will be added in the spring, after more money is raised.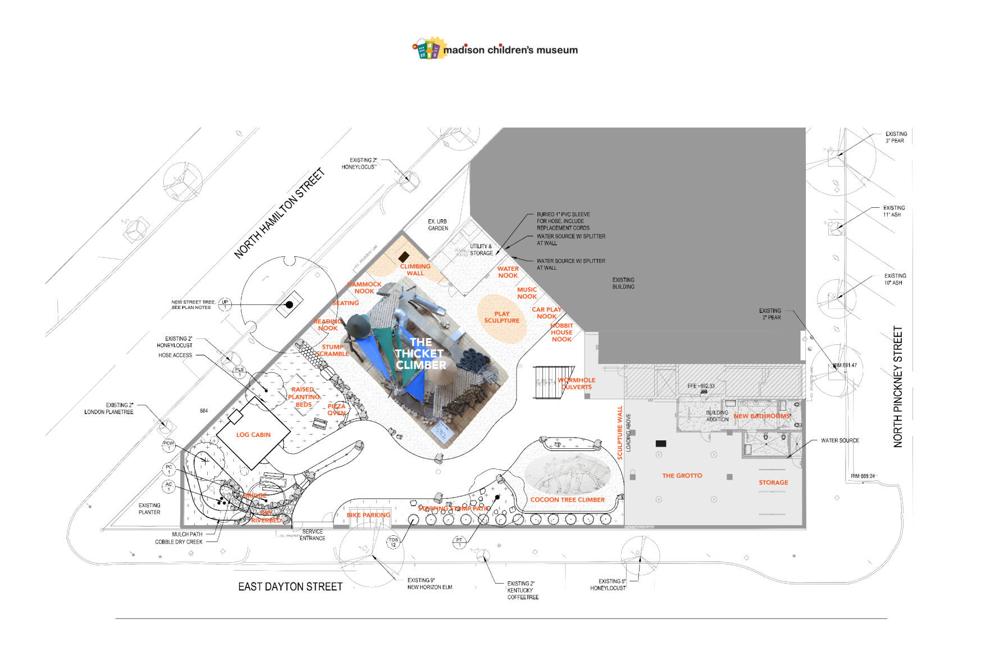 The goal was to create a new outdoor space as soon as possible, Baker said.
"We're trying to create something really positive so we can bring people back Downtown, back to what kids need to be doing, which is play," Baker said. "Getting kids moving just sparks everything else."