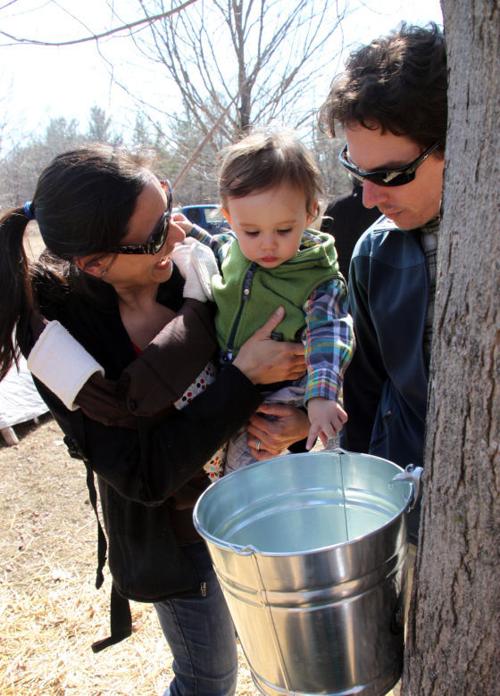 A fickle week of weather — from Monday morning's snowstorm to Wednesday's icy rains — could take a sweet turn on Sunday.
That's the day of the Maple Syrup Fest at Aldo Leopold Nature Center, when trees yield a sugary treat and, hopefully, the skies will clear.
The three-hour event at the ALNC campus in Monona will include activities such as learning about maple trees, collecting sap to boil over a roaring fire, and pouring the precious natural syrup over a scoop of ice cream.
"It's all a celebration of the fact that we're finally to this stage of the year," said Sierra Munoz, communications director for the Aldo Leopold Nature Center.
"Maple syruping is always a good sign that spring is coming, because it's always in this cool night/warm days, mid- to late-March period," she said.
"It's also something that we're really proud of — that we have these maple trees in Wisconsin and we're in the right climate. Because maple syruping — you can't do it everywhere. You really can only do it where the climate is right and the woodland habitat is right."
Activity stations at ALNC's Maple Syrup Fest are designed to explore the history and science of maple syrup making.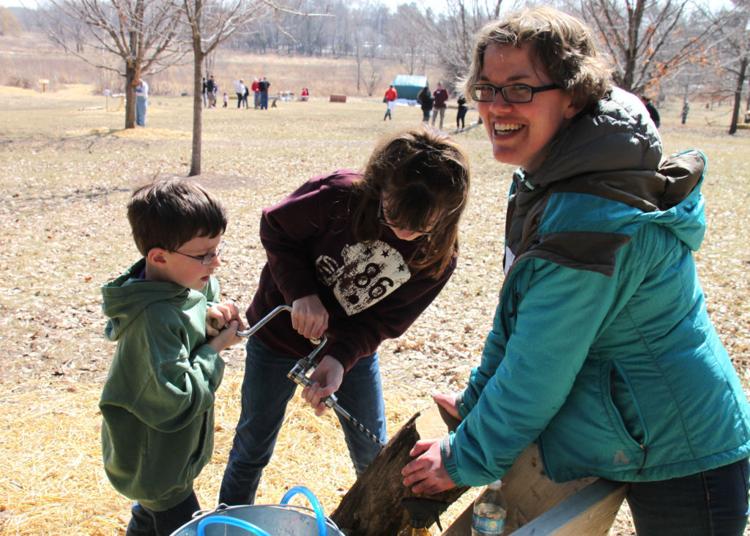 You have free articles remaining.
Children will learn how Native American communities made maple sugar from sap to store for the lean winter months. And they can experience what it was like for pioneer children who had to help out by carrying buckets of sap through the woods using a wooden yoke.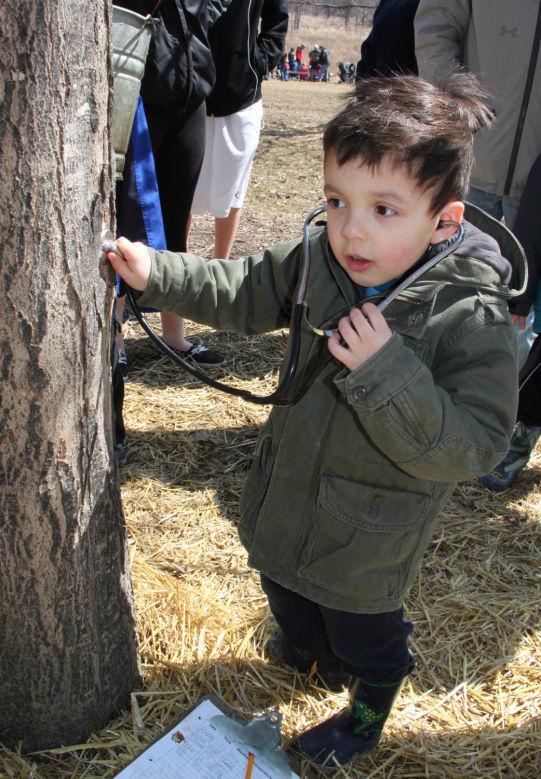 "We're always sneaking a little lesson in, even when it's a fun family activity," Munoz said.
Staff also will be in pioneer dress and cooking up mini pancakes in the Children's Shack. They'll show how to make — and will hand out samples of — maple cream.
Maple cream has a creamy consistency "almost like jam, but it's all maple sugar," said Munoz. "And it's really delicious."
If Sunday's event in Monona isn't enough to satisfy your maple sweet tooth, there's more the following weekend in Poynette — when the MacKenzie Center's Maple Syrup Festival offers old-fashioned fun on April 4.
The MacKenzie Center festival starts in the main lodge of the DNR nature education site, 25 miles north of Madison. Visitors can begin the day with a pancake breakfast ($7 adults, $5 children).
Other activities from 8 a.m. to 2 p.m. are free, including guided tours of the sugarbush, tree-tapping and syrup-making demonstrations, old-time country music and horse-drawn wagon rides; dnr.wi.gov/education/mackenzie or 608-635-8105.