Peter Rothstein isn't sure when he learned about the brief Christmas truce between opposing troops during World War I, but it might have been through a folk song by John McCutcheon.
The story of how British and German soldiers put down their rifles for a series of unofficial ceasefires along the Western Front and spent Christmas mingling, stuck with Rothstein, who, in 2007, turned it into a theatrical work, but not a traditional play.
That piece, "All is Calm: The Christmas Truce of 1914," is being staged now through Dec. 15 by Madison's Four Seasons Theatre in The Playhouse at Overture Center.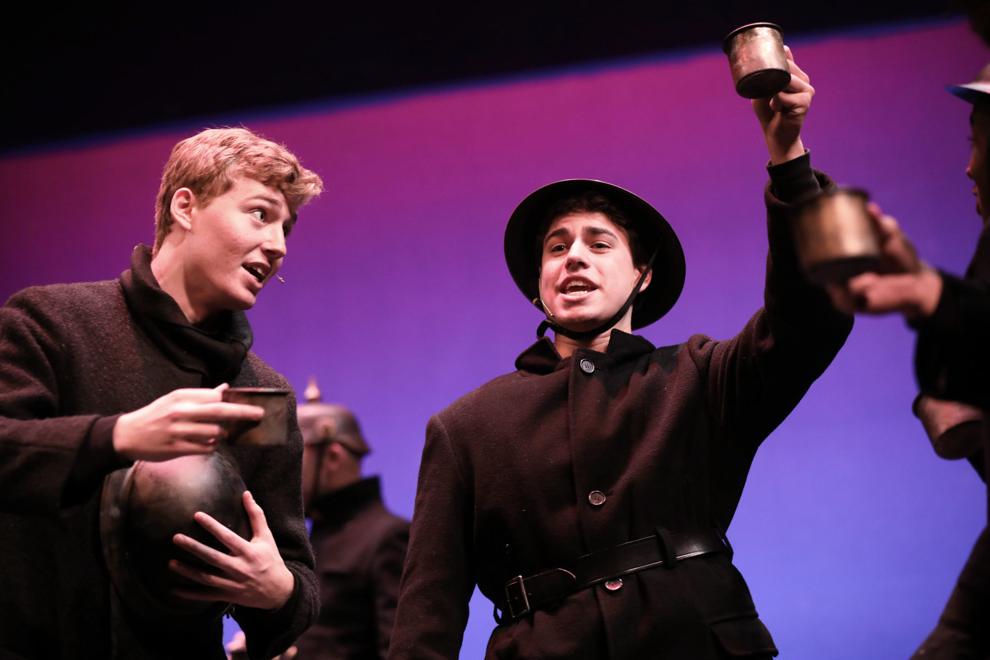 "For a long time I thought that it would make such a great piece of music theater if I could find the right way to tell it," said Rothstein, who got a masters degree in directing from UW-Madison in 1992, and six years later co-founded his own theater company in Minneapolis called Theater Latté Da, where he still serves as artistic director.
Rothstein, speaking from his home in Minneapolis, said for about five years he tried to figure out the climax of the story, which was tricky, because lack of conflict "doesn't necessarily make for great drama."
He remembers sitting with his mother in 2003, the night the U.S. invaded Iraq, when he realized the piece needed to be about humanity and war.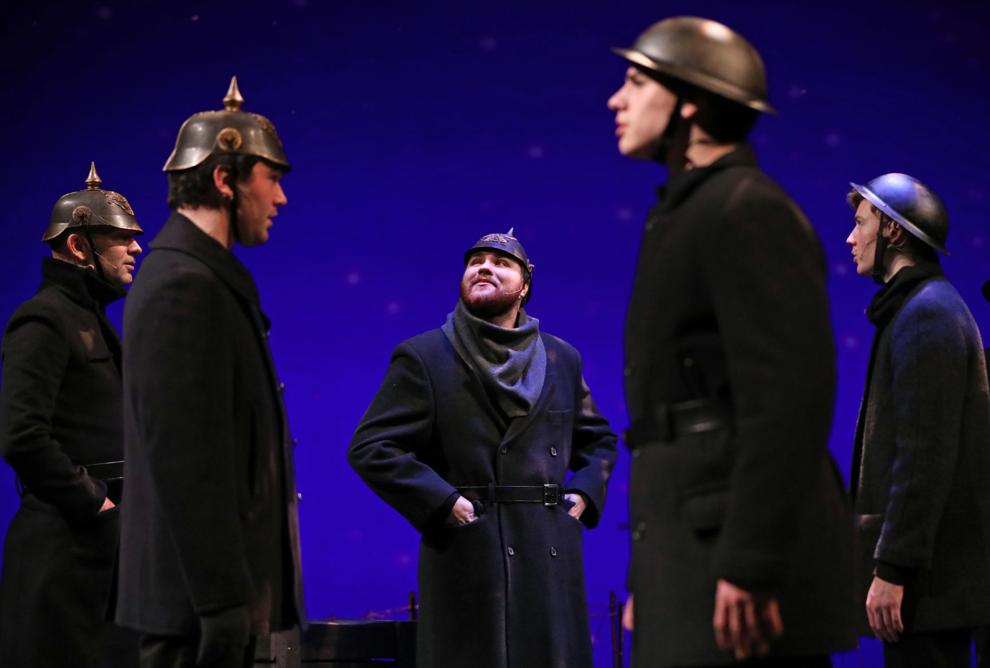 Finding the words
Rothstein booked a flight to Europe and started researching the Christmas truce. He visited Belgium, France, Germany and England, and he made numerous follow-up trips.
At first he thought he had to create a narrative based on fiction surrounding the spontaneous truce because, especially in the United States, so few people knew about it.
"This was 2007. It just wasn't part of our common knowledge around World War I," he said. There was the 2005 French film about the truce, "Joyeux Noël" (''Merry Christmas''), but it's become better known over the last 12 years with television commercials and the 2011 opera "Silent Night," which won the 2012 Pulitzer Prize for Music.
Rothstein said more attention has been paid to the Christmas truce in the past few years, especially with the centennial of World War I.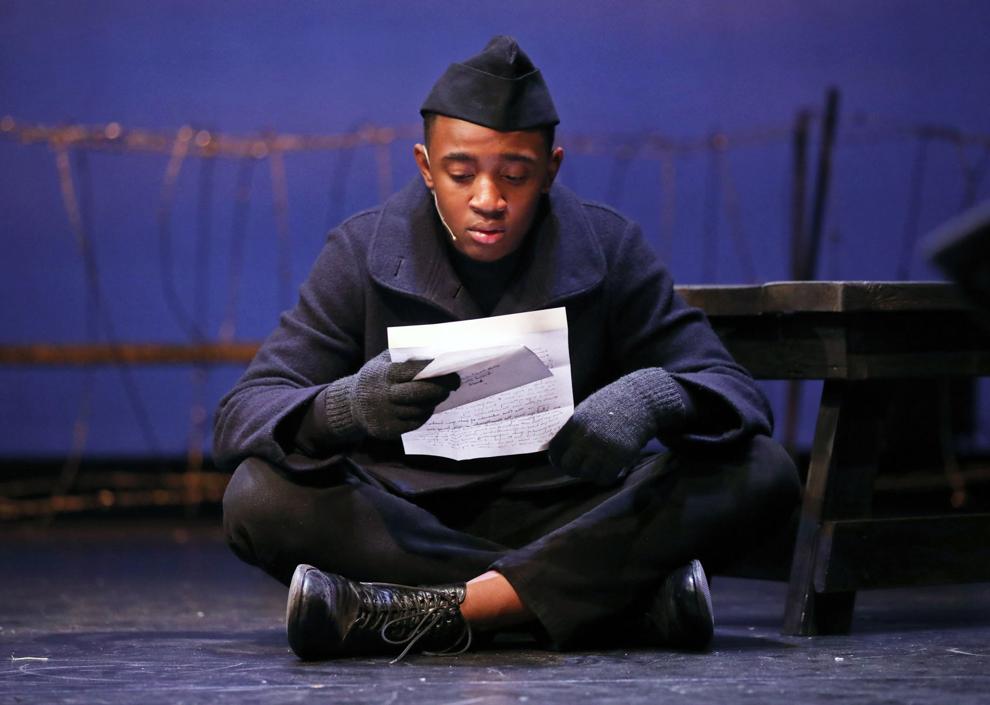 His goal with "All is Calm" was to tell the story entirely with the soldiers' words. "It had kind of been looked at as a piece of hippy fiction," Rothstein said. "And if I could tell it in their own words I thought that might have more power."
Rothstein wove together material from about 40 sources he found during his research. He used letters home, personal journals, official diaries, documents, poems and gravestone inscriptions. He also pulled text from a 1914 BBC radio broadcast.
Perspectives on WWI
Sarah Marty, Four Seasons' producing artistic director, said what's alarming to her is that the truce happened in 1914 and then the war lasted four more years. She said "All is Calm" makes clear the soldiers thought the war would be over by Christmas.
"The main portion of World War I started in July of 1914," Marty said. "When they were signing up, they thought, 'Oh, we'll be done in a couple of months. This won't last very long.' So there's also this tragedy that we know, that this Christmas truce happened, that it didn't last, and then that people lost their lives all the way up through 1918. This went on for three and a half more years past the truce."
Marty and her 15-year-old theater company have become thoroughly versed in WWI. First, Four Seasons provided production support to Ken Fitzsimmons, frontman and founder of the band the Kissers, for his World War I multimedia musical concert, "The Greatest War: World War One, Wisconsin, and Why It Still Matters," which played the Barrymore Theatre on Nov. 11, 2018, the 100th anniversary of the war's armistice.
Four Seasons also partnered with Fitzsimmons' Rock & Roll History Productions to re-stage "The Greatest War" again, this past Nov. 11 in the Memorial Union's Shannon Hall.
Fitzsimmons and his collaborators sold 674 tickets at the Barrymore, and were so encouraged by the response, they decided to stage it again. Marty said Fitzsimmons approached the Memorial Union because he learned the building was a memorial dedicated to students and staff who died primarily in World War I.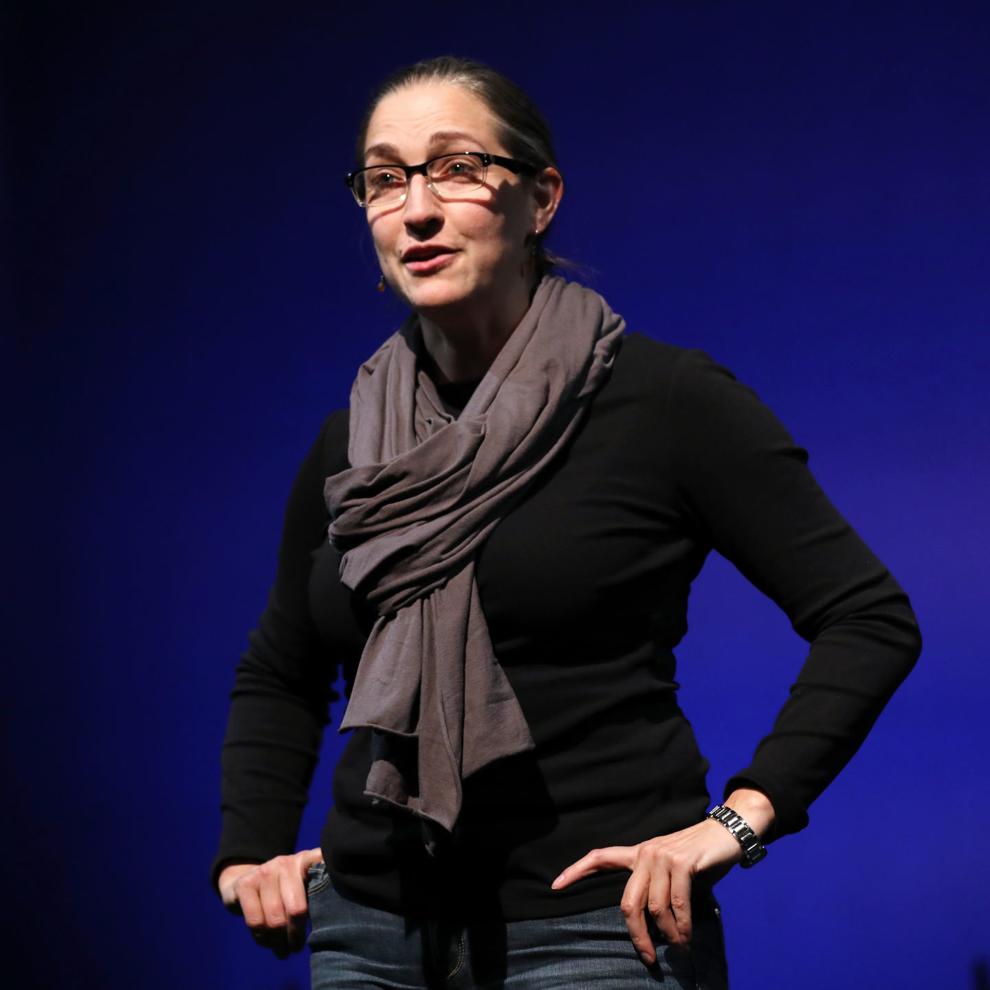 She said organizers looked at it as a great opportunity to bring the show back by popular demand, and at the same time, make people aware of the Union's war memorial history. That show didn't quite sell out, but it drew big crowds on a bitterly cold Monday night.
When she was programming Four Season's 2019-2020 season, Marty said, she thought "it was a wonderful opportunity to explore World War I from two very different artistic places."
Both works focus on the same history and both were inspired by real life accounts. But "The Greatest War" was a rock 'n roll history spectacle with a giant video wall; moving lights; original amplified music; three bands; and people taking turns speaking.
Marty, who's never met or talked to Rothstein, said "All is Calm" is on the other end of the spectrum, with 10 actors singing a cappella choral music from the World War I era.
"So it was a really interesting sort of study in contrasts inspired by the same time period in our history."
Annual tradition
Rothstein's Theater Latté Da does music theater exclusively: opera, musical, and dance-driven works. A production like "All is Calm," Rothstein said, "really doesn't fall easily into one category."
He wrote the work for Cantus, an eight-member male vocal a cappella ensemble based in Minneapolis, and for five years, Theater Latté Da and Cantus had an exclusive on "All is Calm."
But since it's become available for wider licensing, it's exploded. There are about 20 productions happening this year in the U.S., Canada and Australia, Rothstein said.
Rothstein won't be coming to Madison to see the Four Season's version of "All s Calm," written in partnership with Minnesota Public Radio, which broadcast the world premiere of it live in 2007.
The president of the Corporation for Public Broadcasting saw the production Off Broadway last year and decided it needed a national broadcast. Rothstein has a full week of filming coming up so PBS can air a national broadcast next December and make it an annual tradition. That prevents him from coming to Madison this month.
Rothstein will be returning to Madison in January and February, however, to direct "Fellow Travelers" for Madison Opera.
"I'm really excited," he said. "I've never had the opportunity to come back and work where I learned my craft."