So much has happened since then — the COVID-19 pandemic, which temporarily closed the gallery to the public; a national reckoning about race following the murder of George Floyd — but the Design Gallery's exhibition "Politics at Home: Textiles as American History" is now open. And it is likely richer, more comprehensive and even more thought-provoking than it would have been had it debuted on its original date.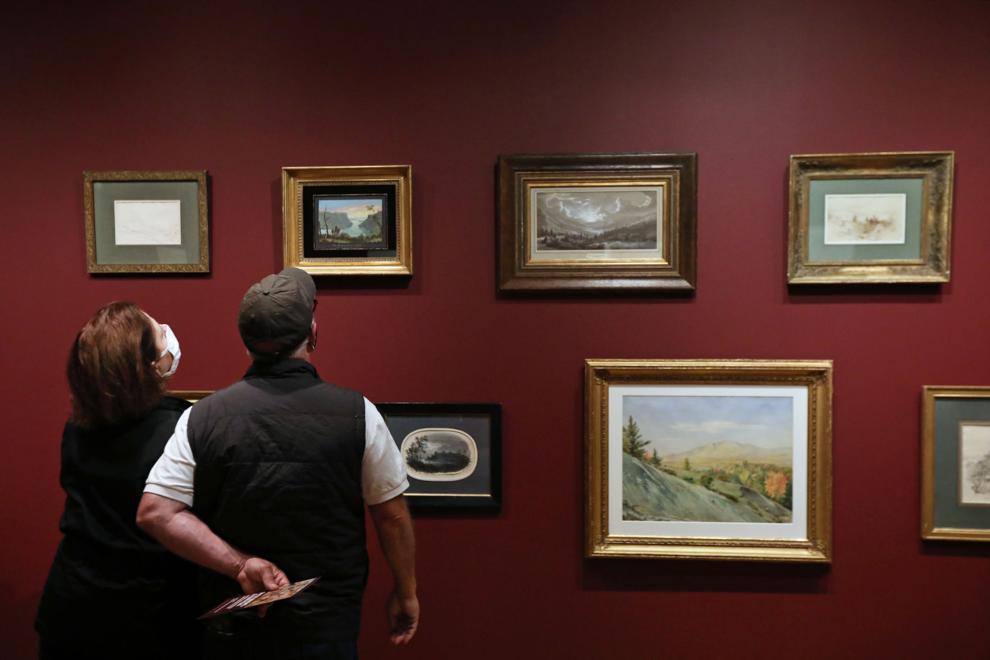 As art museums across Madison have recently reopened their doors, resumed more regular hours or simply taken steps to cautiously welcome back visitors, several are featuring exhibitions with "America" as a central theme. Each offers new perspectives that, in part, are likely a product of the past year and a half — a period filled with upheaval, uncertainty, reflection and self-examination.
The nearly 130 pieces in "Politics at Home: Textiles as American History" are drawn from the famed Helen Louise Allen Textile Collection located at the university. Works include relics from the U.S. centennial in 1876 to a Milwaukee-made Black Lives Matter T-shirt from 2020, tracing a fascinating story of how politics has had a presence even in the living rooms and linen closets of Americans through the centuries.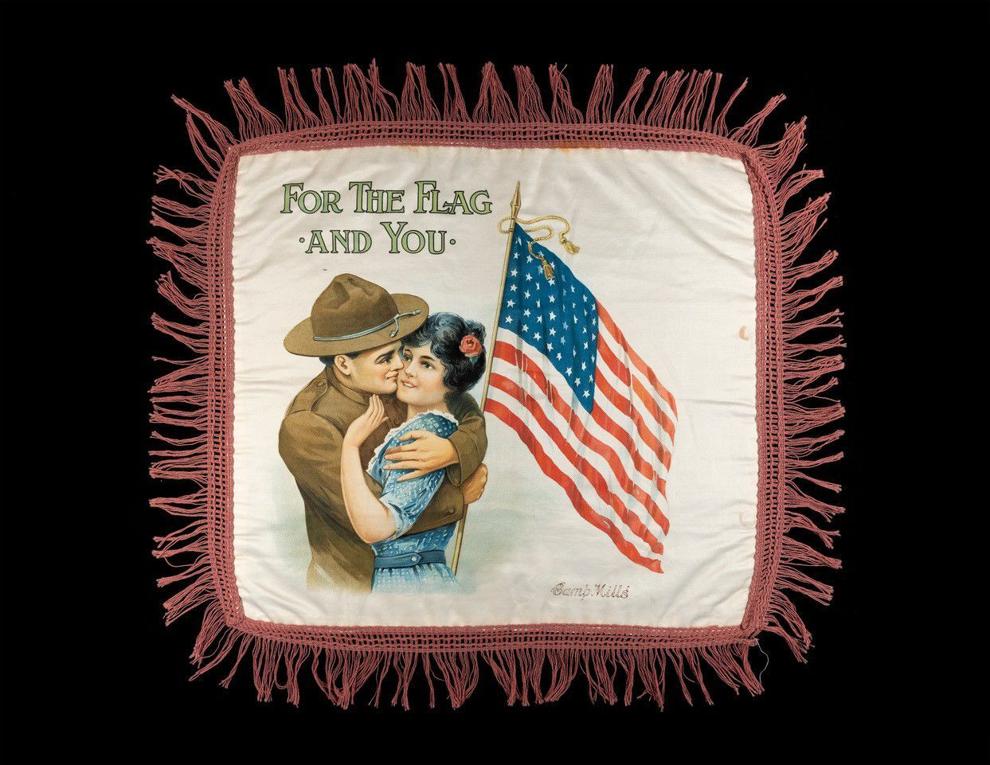 "We certainly made some exciting research discoveries about the objects," said Natalie Wright, one of the graduate students who worked on the exhibition with UW-Madison professor Marina Moskowitz, the Lynn and Gary Mecklenburg Chair in Textiles, Design and Material Culture.
The team, for example, unearthed details about a crazy quilt in the show that had been made with political ribbons (the precursor to political buttons and bumper stickers) by Isabella Baker, the wife of a Portage mayor. The curators even discovered a silk pillowcase dating from around 1918 with the slogan "America First!"
With more time to work on the exhibition because of the pandemic-related closure, the curators mined corners of the university's 13,000-piece textile collection — often lauded for its rare international pieces — for quintessentially American treasures. And they discovered gaps — including a lack of textiles that address African American experiences, those by early North American Indigenous peoples, and examples from the Civil War and the Suffragette movement, Moskowitz said.
Those gaps led to a "ballot box" at the exhibition, urging visitors to vote on ways to make the collection more inclusive.
"Whose stories can we tell through the textiles we hold right now," asks a sign by the box, "and whose stories might we be able to tell better through future acquisitions?"
'Picturing a Nation'
"Picturing a Nation: American Drawings and Watercolors" at the Chazen Museum of Art through Nov. 28 is a piece of time travel, featuring a survey of American works from the 18th century to the early 20th century.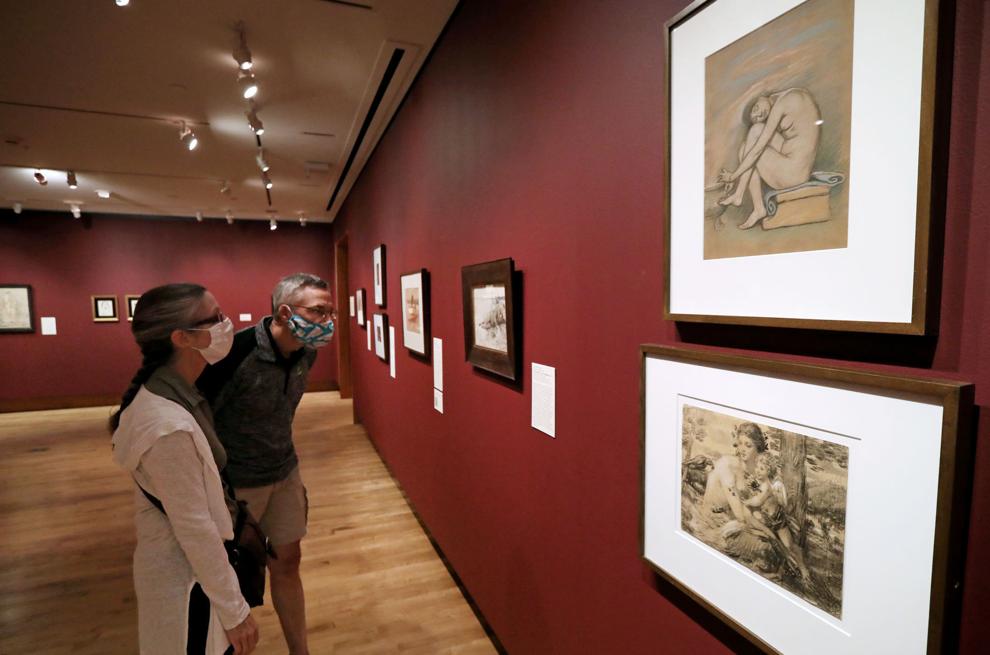 The pieces pulled from the Chazen collection and mounted in period picture frames on walls of Victorian-inspired burgundy — portraits, botanical studies, landscapes — range from folk art to styles influenced by European academic traditions. Works show the mastery of artists such as John Singleton Copley, John Steuart Curry, Benjamin West, Louisa Jauncey Ketchum, Eastman Johnson, John Marin and many others.
But "Picturing a Nation" also tells the story of how the migration of Western art into the early United States became a "tool of colonization," as European settlers pushed out Indigenous populations, explained Janine Yorimoto Boldt, associate curator of American art, who co-curated the exhibition with James Wehn, the museum's Van Vleck Curator of Works on Paper.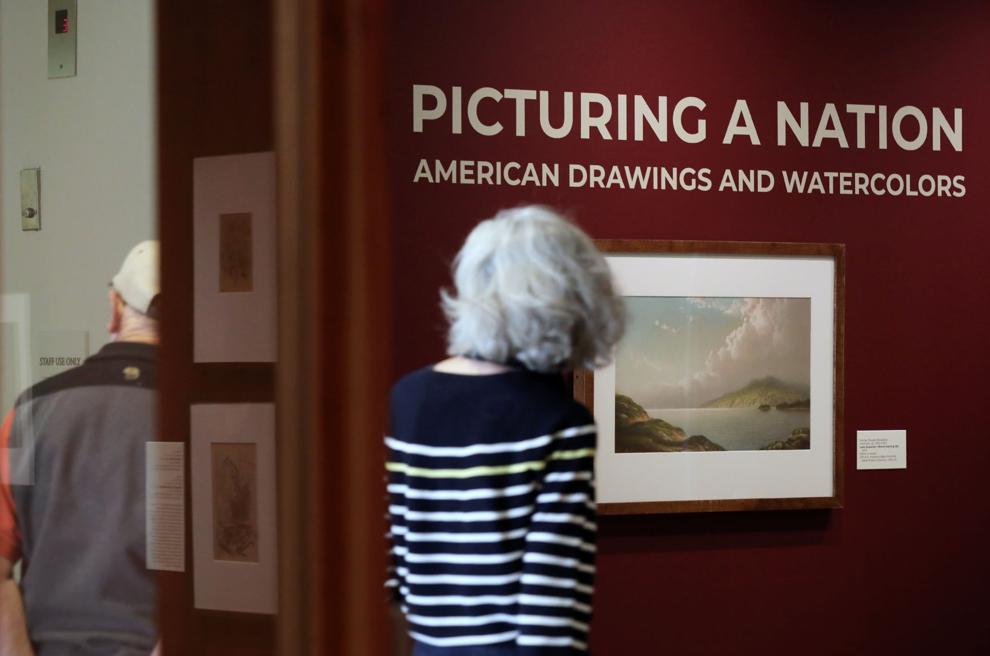 "The exhibition was originally going to be a smaller show of works, mostly by prominent American artists, and it was going to open in 2020," Boldt said. "Then the events of 2020 led to museum-wide discussions about inclusivity and diversity and highlighted the importance of examining how art can embody colonialist values. We both wanted to tell complex stories about the works in the collection and felt a responsibility to address why most of the early American works in the collection are by white men, and what messages those works embodied."
Landscapes "were an incredibly popular genre because so much of the American identity was connected to the land," she explained. In the early years of the nation, only white male property owners could vote, so land ownership became entwined with ideals of citizenship. And Indigenous Americans were excluded from artistic interpretations of the landscape.
Rich with history, artistry and thought-provoking context, "Picturing a Nation" is a fitting exhibition for these times.
"I think this is a moment," said Boldt, "when people are looking at the past to see where we are going."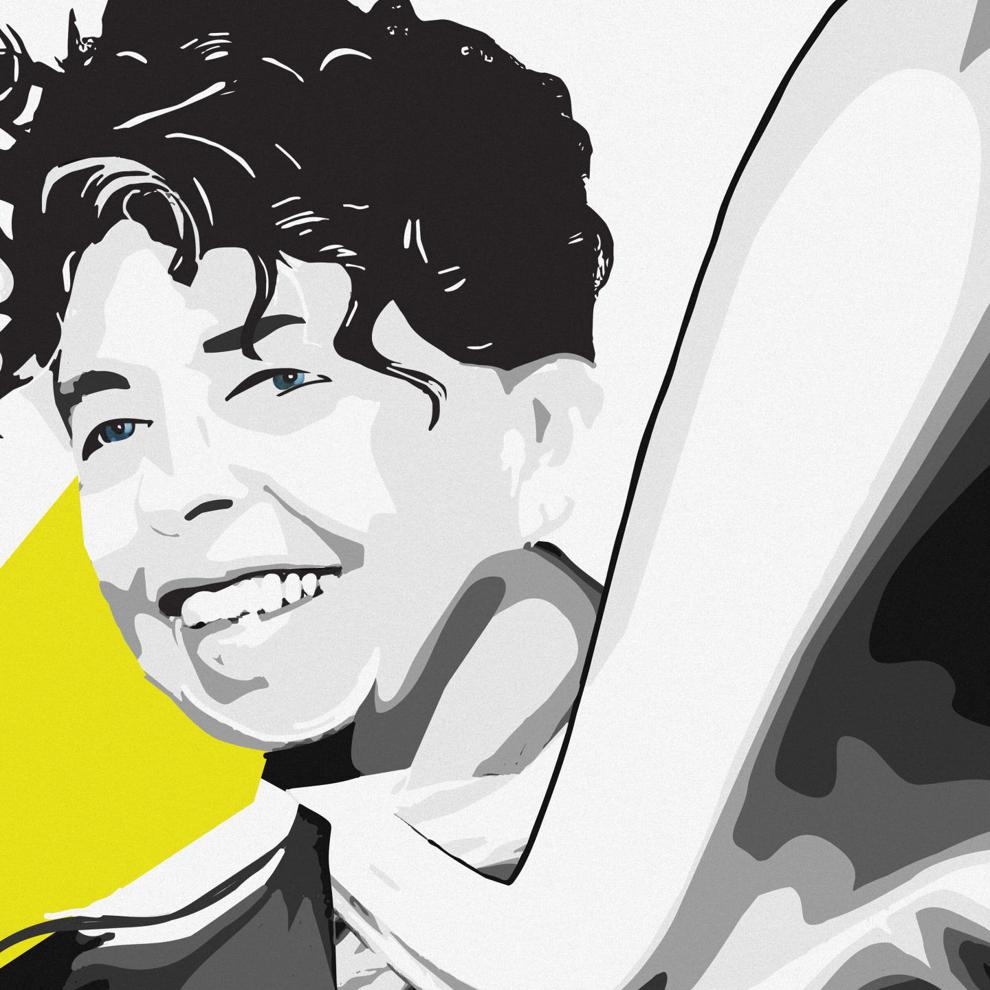 Last week the Chazen Museum of Art, 750 University Ave., restored daily hours and no longer requires visitors to pre-register. The older wing of the museum known as the Elvehjem building has reopened, and its galleries featuring the Chazen's permanent collection have been "refreshed," offering visitors a new experience, Boldt said.
Other exhibitions
Another exhibition with an undeniably American theme, "46 Artists for America's First Ladies," runs through Sept. 18 at the Arts + Literature Laboratory, 111 S. Livingston St. Created in conjunction with Forward Theater's world-premiere production of "46 Plays for America's First Ladies," the exhibition features works by Wisconsin-based artists randomly paired with a historic (or contemporary) First Lady.
"46 Artists" also will be featured at Central Library in January and February, said ALL co-director Jolynne Roorda, and both it and the Forward Theater production are available to view online.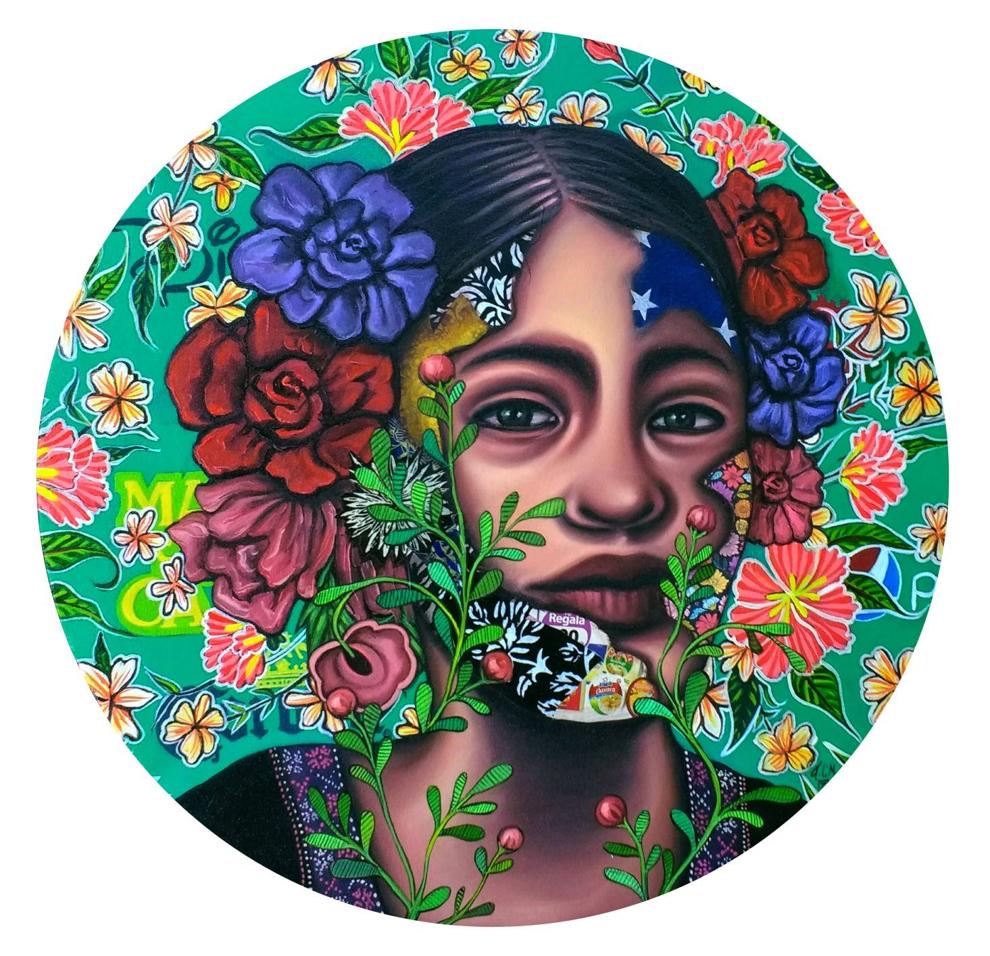 A different dimension of American art will be explored in "Box of Visions: Modern and Contemporary Art from Mexico in the Midwest," opening Sept. 18 at the Madison Museum of Contemporary Art, 227 State St.
"We have a really wonderful, rich collection of Mexican art" that will be on display, including prints, photographs and drawings by artists such as Diego Rivera, Manuel Alvarez Bravo and Rufino Tamayo, as well as an important painting by Frida Kahlo, said Elizabeth Shoshany Anderson, MMOCA assistant curator.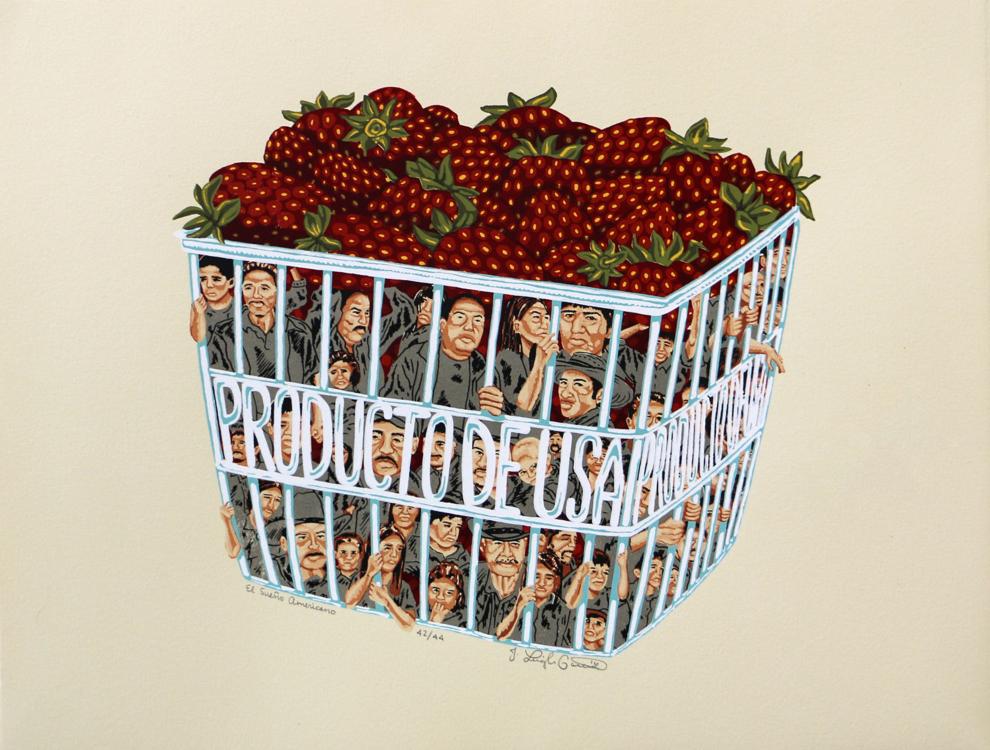 The show also will feature works by Mexican and Mexican-American artists working in the Midwest today, many of whom touch on the same themes as those from the museum's collection — identity, politics, labor and belonging, Anderson said. "Box of Visions" will include works by contemporary Midwestern artists Angelica Contreras, J. Leigh Garcia, Wence Martinez and his partner Sandra Martinez, Roberto Torres Mata and Mauricio Ramirez, exploring Mexican roots as well as American identity.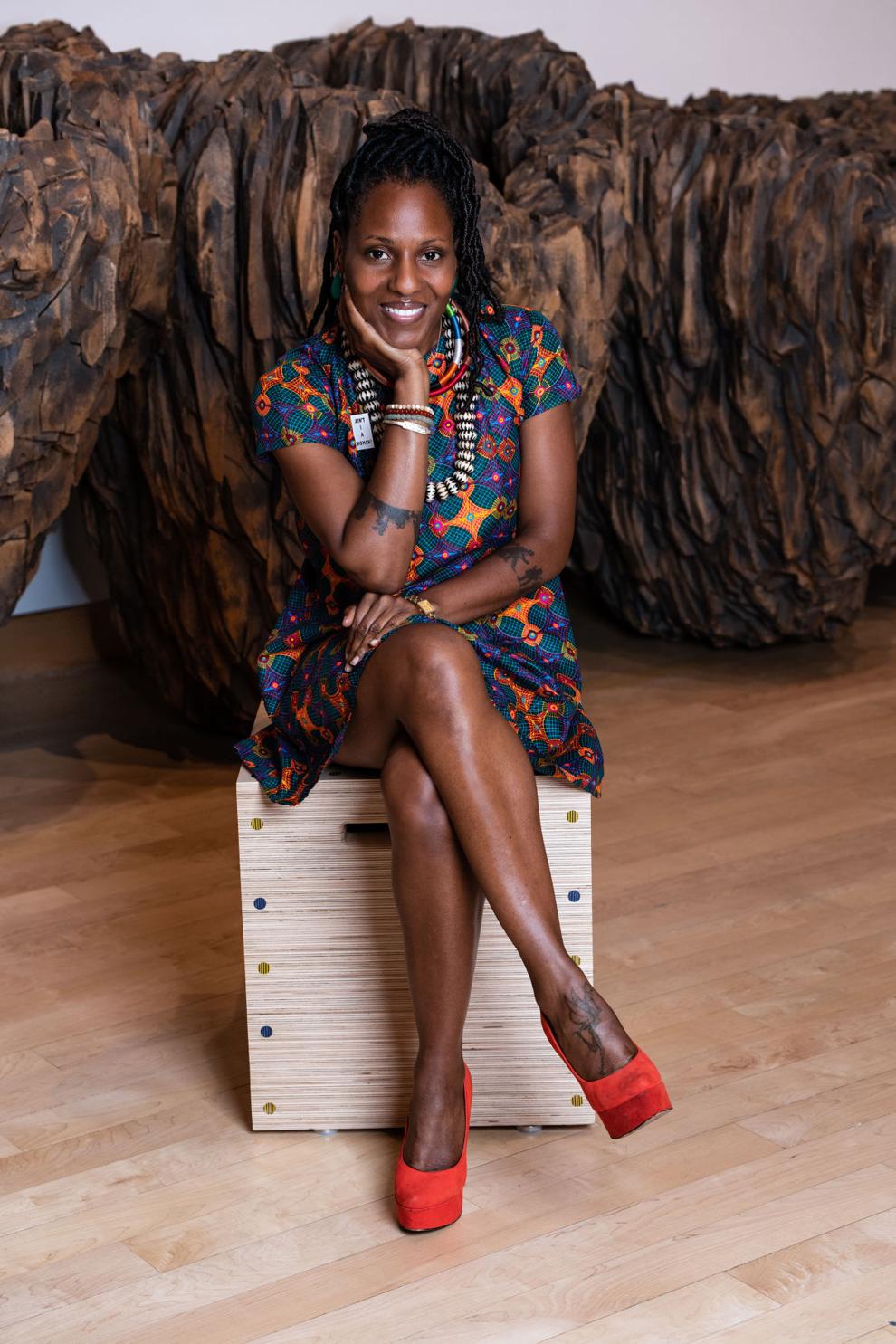 The exhibition opening will feature another innovation: Instead of holding the traditional "artist talk" for an audience, the Midwestern artists will be present in the gallery to discuss their work with visitors.