Six months ago, staff at the newly opened youth arts center on the city's Near East Side were envisioning a big opening celebration this fall.
A festive block party. Crowded public tours. Even a neighborhood parade.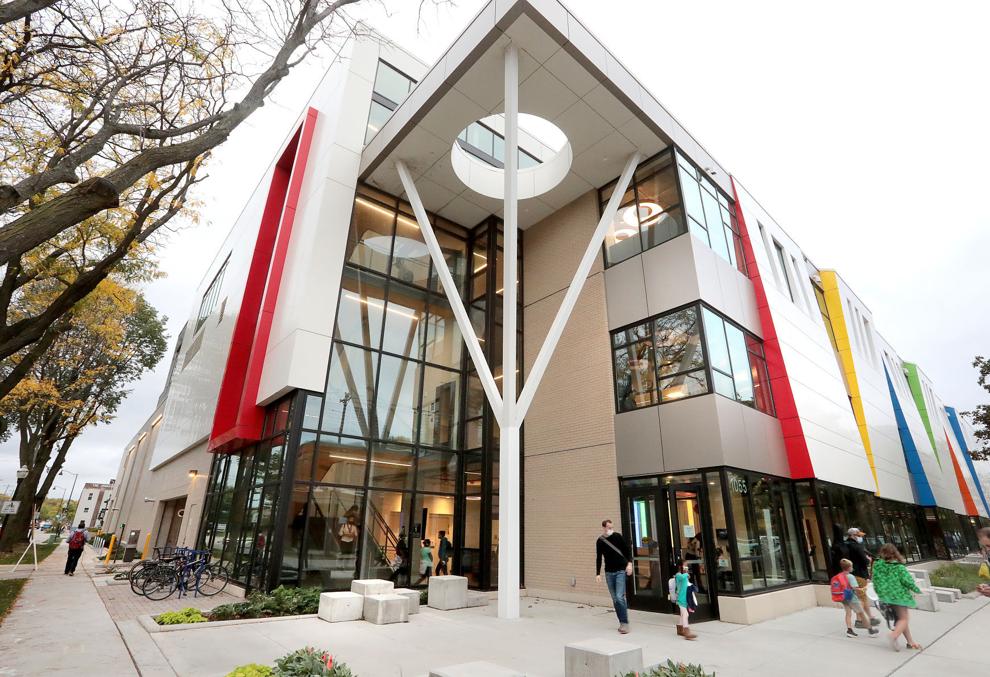 But due to the persistent COVID-19 pandemic, that grand opening just couldn't happen. Instead, the brand new, $29 million MYArts facility at 1055 E. Mifflin St. welcomed the public in small groups a couple of weekends ago for guided tours. Those who attended were mostly curious neighbors.
Despite the lack of introductory hoopla, however, MYArts is indeed up and running — and serving its main target users: young people.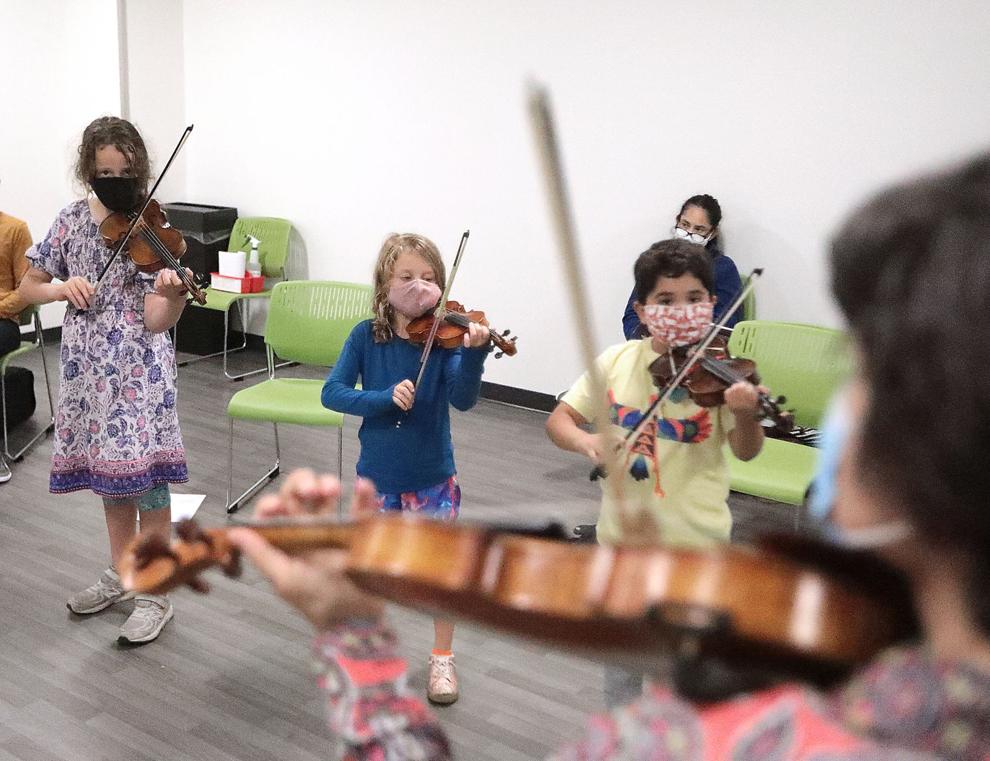 On a recent Tuesday evening, Suzuki Strings of Madison held a children's violin class in one room — or "studio" as they're called at MYArts — while the youth percussion group DrumPower, a program of the UW Community Arts Collaboratory, practiced just down the hall.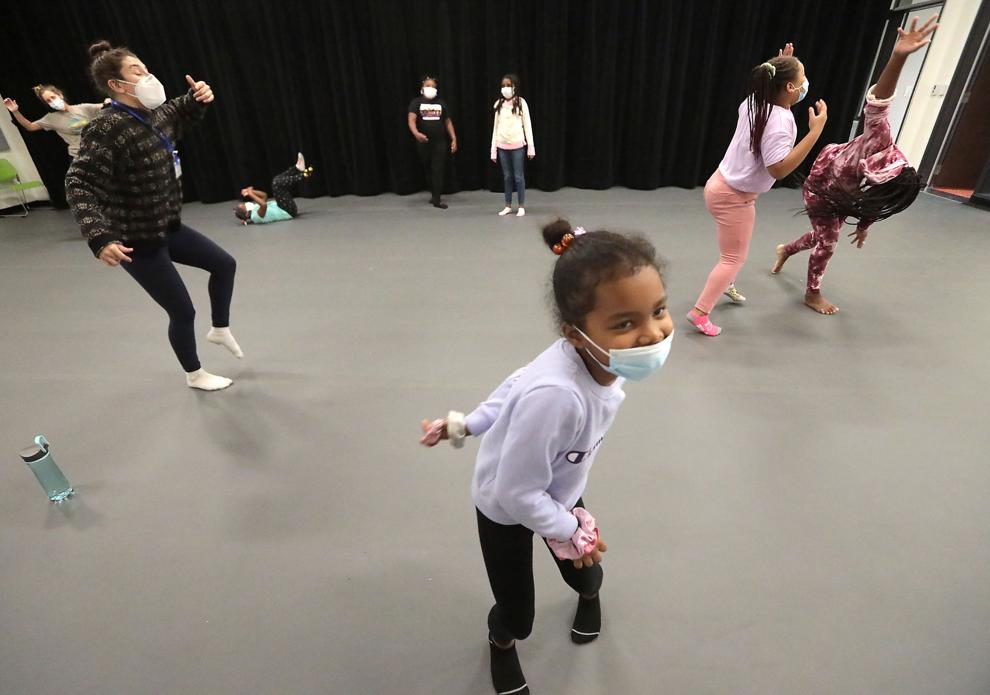 In another soundproof studio outfitted for dance, children from the Northport Community Learning Center took part in a Performing Ourselves movement class. Colorful artwork by students in Cultural Connections, a group dedicated to enriching the lives of children with loved ones who are incarcerated, hung on the hallway walls.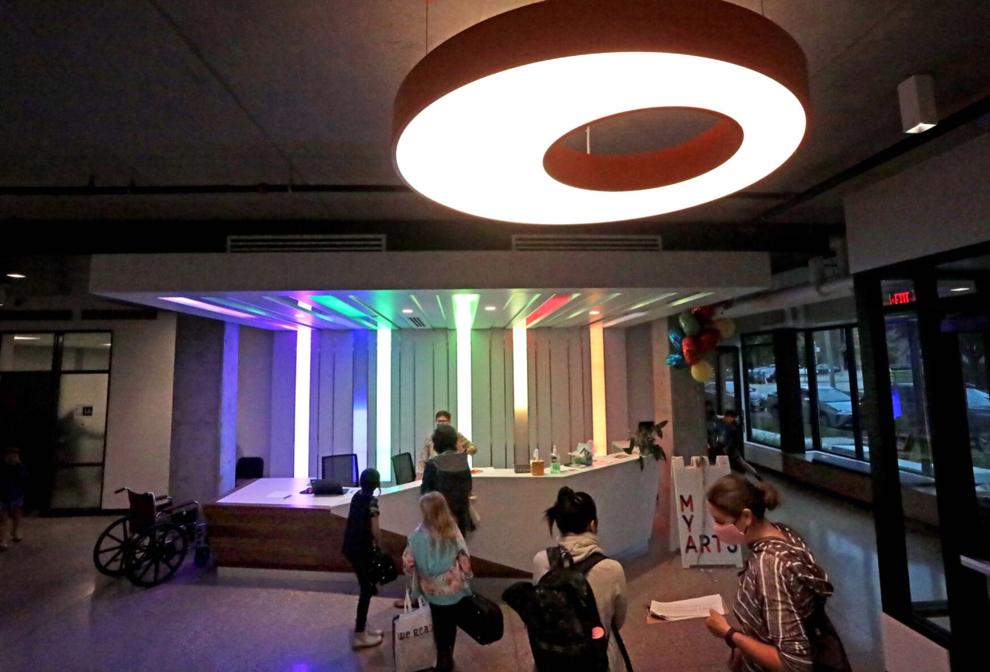 Filled with natural light and colorful accents, the building is now the full-time home of Madison Youth Choirs, which fills many of its large classroom studios each Sunday with hundreds of youthful singers, all wearing face masks and seated four feet apart as they rehearse. The organization formerly occupied shared space in Westgate Mall, since torn down.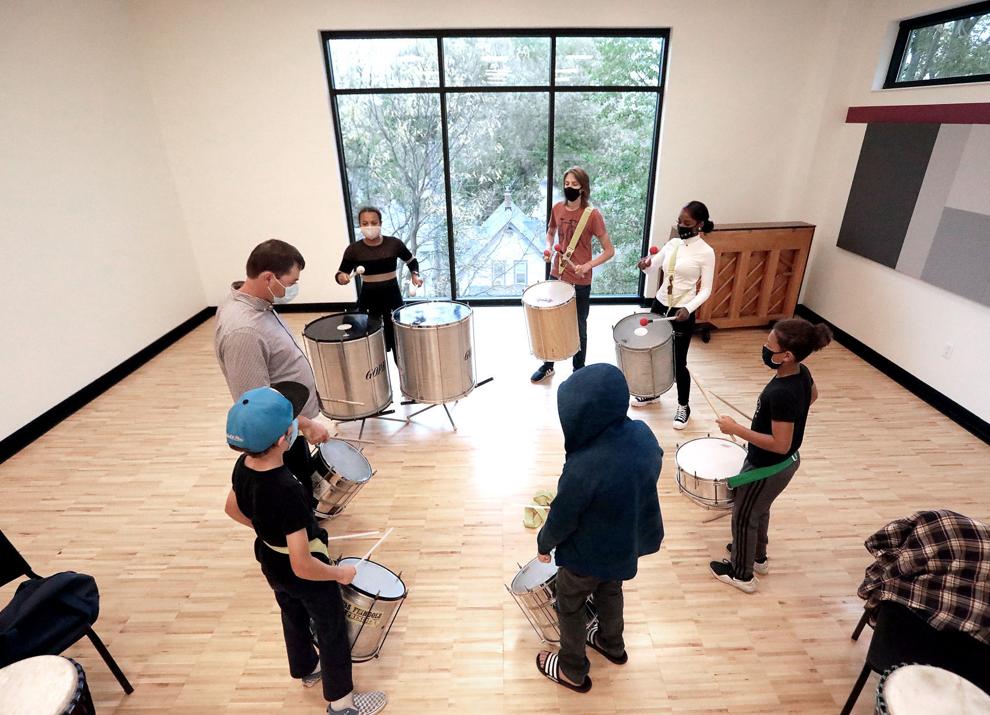 Children's Theater of Madison, MYArts' other anchor tenant along with Madison Youth Choirs, has been holding theater classes and workshops there since spring, and soon will start rehearsals for "A Christmas Carol." All the production work will be done at MYArts before the play moves to the Overture Center for performances in Capitol Theater Dec. 11-23.
"I think this is a game-changer for this company," said Roseann Sheridan, artistic director for Children's Theater of Madison, or CTM.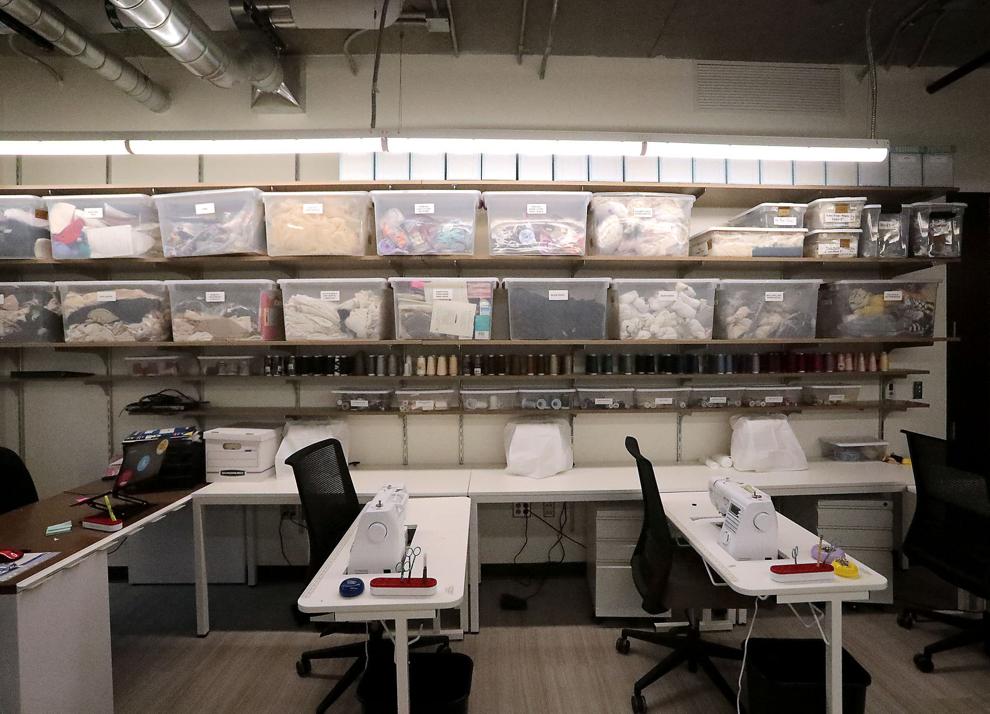 MYArts "is a home for all the things that most of the public doesn't see" but that are necessary for making theater, such as rehearsal space, a scenery production shop, storage, a costume shop and office space. All those functions of CTM used to be spread throughout the city.
"Now our costume designer doesn't have to drive out to a warehouse and dig through our costume collection" for pieces that might work for a show, Sheridan said. Instead, the cast, costumes and a costume workroom for alterations are all under the same roof.
"We used to have seven or eight different landlords," added CTM executive director Allen Ebert.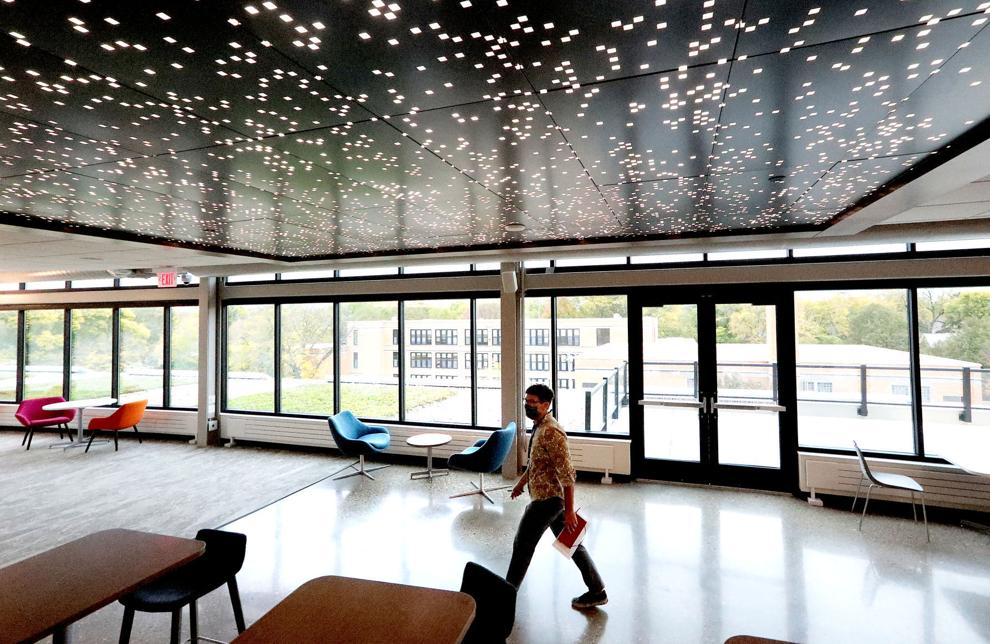 "Usually I'm spending (the month of October) trying to find somewhere to rehearse 'A Christmas Carol,' visiting warehouses and trying to cut a deal" for a short-term lease.
Versatile space
Joining CTM and MYC as MYArts tenants are groups ranging from Black Star Drum Line to the Madison Cello Ensemble. MYArts was designed with versatility in mind, said Jess Courtier, director of community partnerships, and Courtney Byelich, director of facilities.
A sensory-friendly studio with special lighting designed to serve children on the autism spectrum, for example, sometimes doubles as a practice room for a music class. A dance studio with a sprung floor and mobile ballet bars can easily be set up with tables and chairs for a theater class or even a corporate meeting.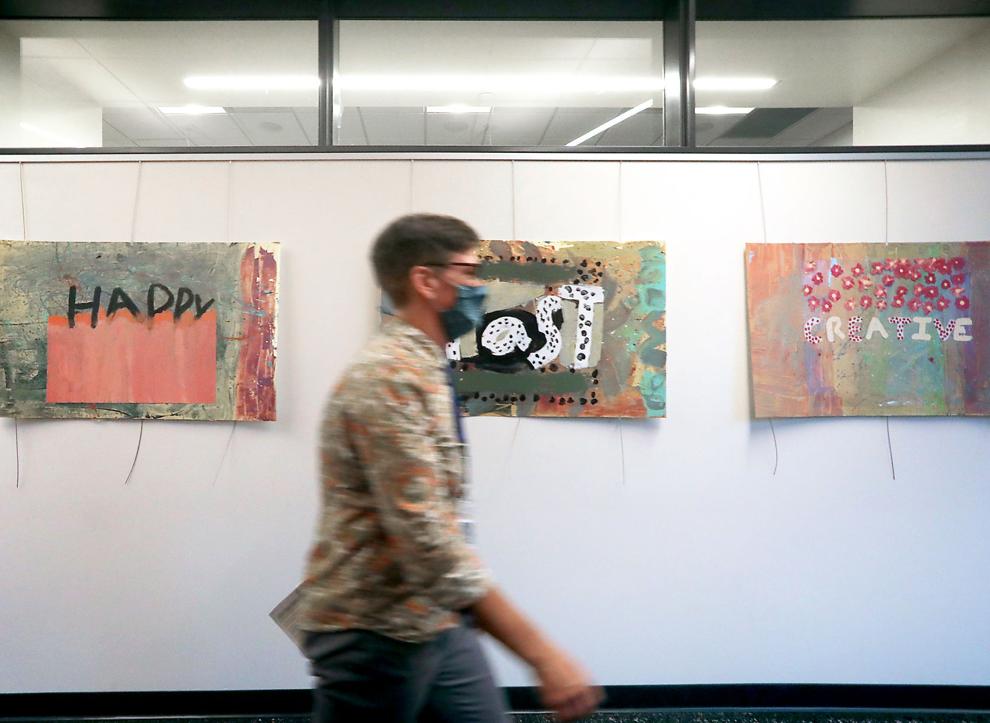 While youth arts groups get first crack at reserving space in the MYArts building, adults are welcome, too. The professional adult musicians of the Wisconsin Chamber Orchestra recently held a recording session in the facility's 296-seat theater, newly dubbed The Starlight, a gift from philanthropist W. Jerome Frautschi.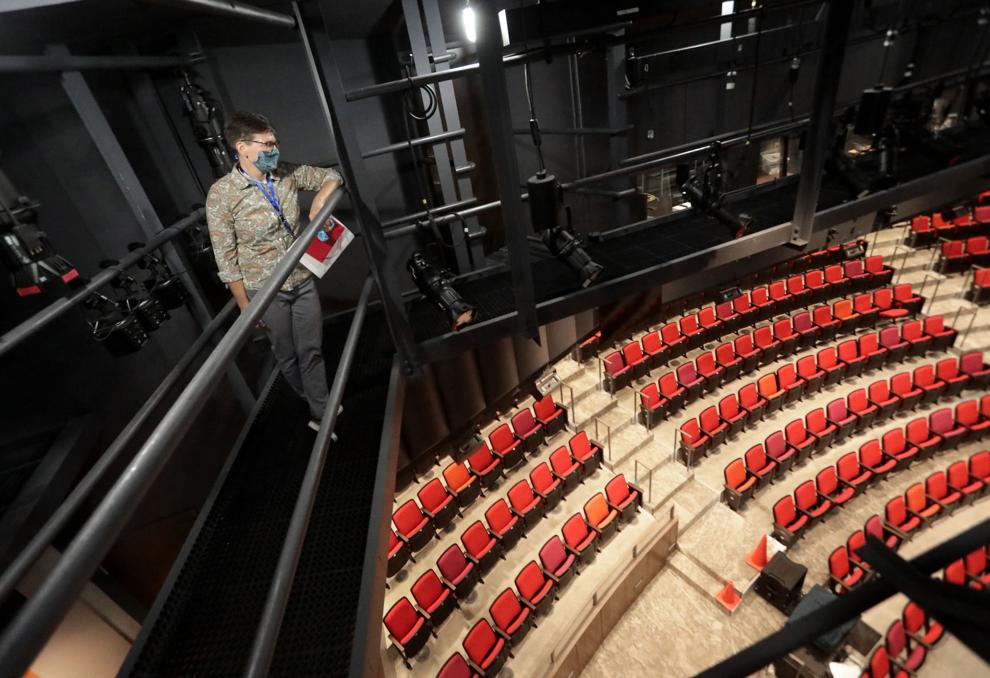 And the MYArts black-box theater, named The Sunrise and a gift from longtime youth arts supporter Diane Endres Ballweg, will host its first performances Oct. 29 and 30 when the WM Student-Led Theatre, an entirely student-run local theater company, performs "Antigone."
MYArts was constructed with a $20 million lead gift from prominent arts philanthropist Pleasant Rowland. Owned by the independent nonprofit Madison Youth Arts Center, the building is also supported by a $5 million "enduring access fund" to help subsidize fees for arts groups with limited budgets, and a $1 million endowment held at the Madison Community Foundation for long-term capital improvements.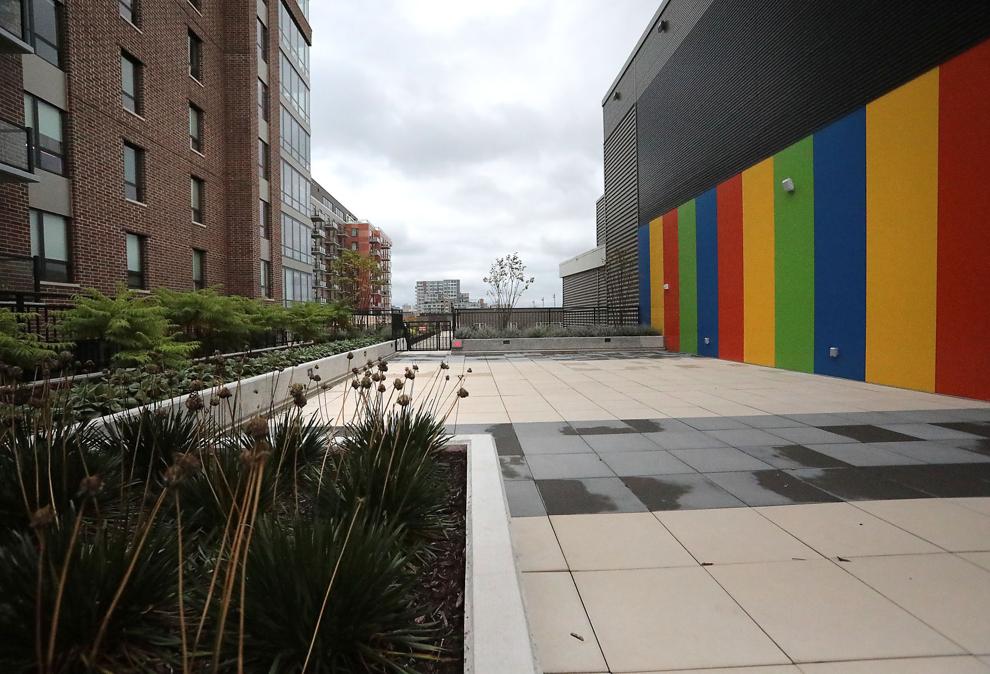 MYArts does not supply programming but instead provides space for performing and visual arts groups, Courtier explained. The building is designed "to have lots of crossings," with windows in every studio so that students coming from, say, a music lesson might be able to see dancers in rehearsal, or get a peek at a theater set-building session in the production shop.
Currently open to arts groups for reservations on Mondays, Tuesdays, Wednesdays and Saturdays, MYArts still has space available for new users, Byelich said.
MYArts hopes to create "a sense of ownership" in the community, she said. Even the building's name "is an encapsulation of how we hope people will feel when they're here."
"There is a real sense of gratitude" among those using the building, especially after the pandemic separated people for so long, said Michael Ross, artistic director of Madison Youth Choirs.
After their MYC rehearsals, as young singers exit the building through MYArts' bright, cheery lobby, he said, "You hear them say 'Thank you, thank you.'"