As Bruce Crownover hiked Glacier National Park in Montana with other artists to witness its magnificent, rapidly diminishing glaciers, he carried a backpack filled with the essentials of survival — which, for Crownover, included a set of watercolor paints.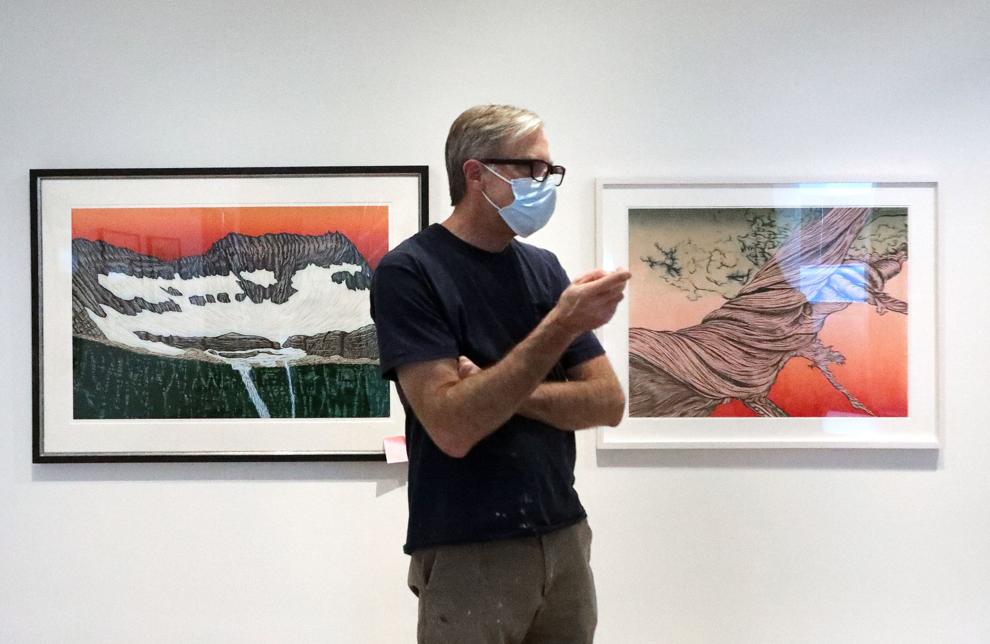 Crownover's works, and many others in the side-by-side shows, are a testament to what is quickly vanishing from the globe as a result of climate change. Hiking in Glacier National Park, "What we learned was that 100 years ago there were 150 glaciers. Now there are 25, roughly, and they are disappearing very quickly," Crownover said. "Our idea was to see all of them if we could, so we went back four, five years in a row."
The art to come out of those trips is "kind of a way to bring to the public's attention through an artistic lens what we're seeing in the backcountry, what's happening to these glaciers," he said.
"There's a long, rich history of science and art as collaboration — so we're trying to keep that going in our own way."
Art meets science
Located on the third floor of the Overture Center, the James Watrous Gallery is part of the Wisconsin Academy of Sciences, Arts and Letters, which is also taking a deep dive into climate change issues with its Climate and Energy Initiative, designed to "understand and address Wisconsin's role in global climate change and explore diverse, sustainable energy choices."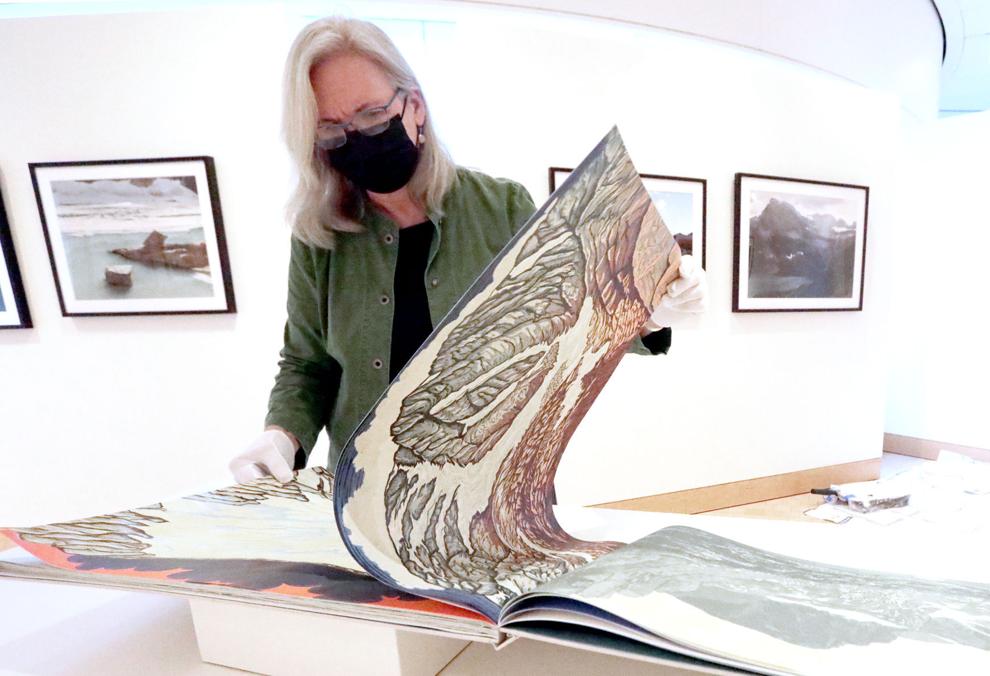 The Academy also has scheduled an October 2022 "Climate Fast Forward Conference" at Monona Terrace that will look into the impacts of climate change in Wisconsin, mitigation efforts and adaptation, said Lizzie Condon, the Academy's environmental initiatives director.
It's not unusual for the Academy to explore the intersection of science and art, said James Watrous Gallery director Jody Clowes. The current gallery show runs Nov. 12 through Jan. 23, and will be highlighted with a performance on Jan. 16 by the San Francisco-based chamber ensemble Friction Quartet, which uses music to explore the planet's future.
Montana to the Himalayas
Madison's Crownover is one of three artists making up "The Last Glacier collective," which also includes fellow printmaker Todd Anderson, a former student of Crownover's from UW-Madison's Tandem Press and now a professor of printmaking at Clemson University in South Carolina; and photographer Ian van Coller, professor of photography at Montana State University in Bozeman.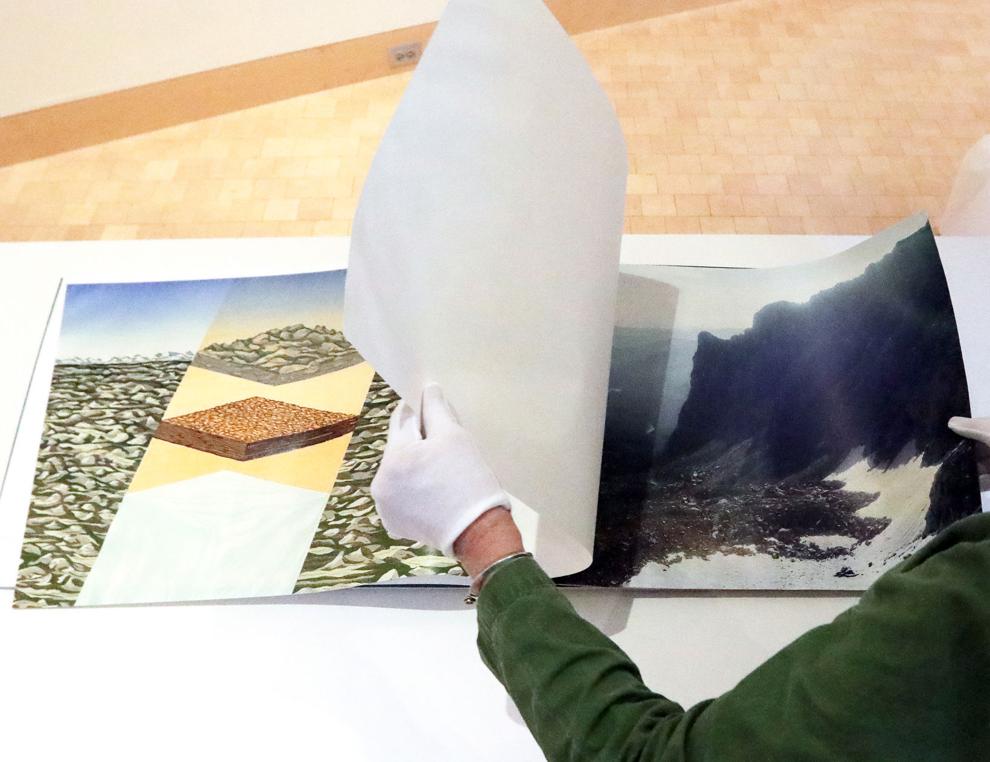 The collective has now expanded beyond annual trips in Montana, to include artistic visits to glacial landscapes in Iceland, Tanzania, Colorado and elsewhere. Next spring, Crownover is planning a guided trip to the Himalayas.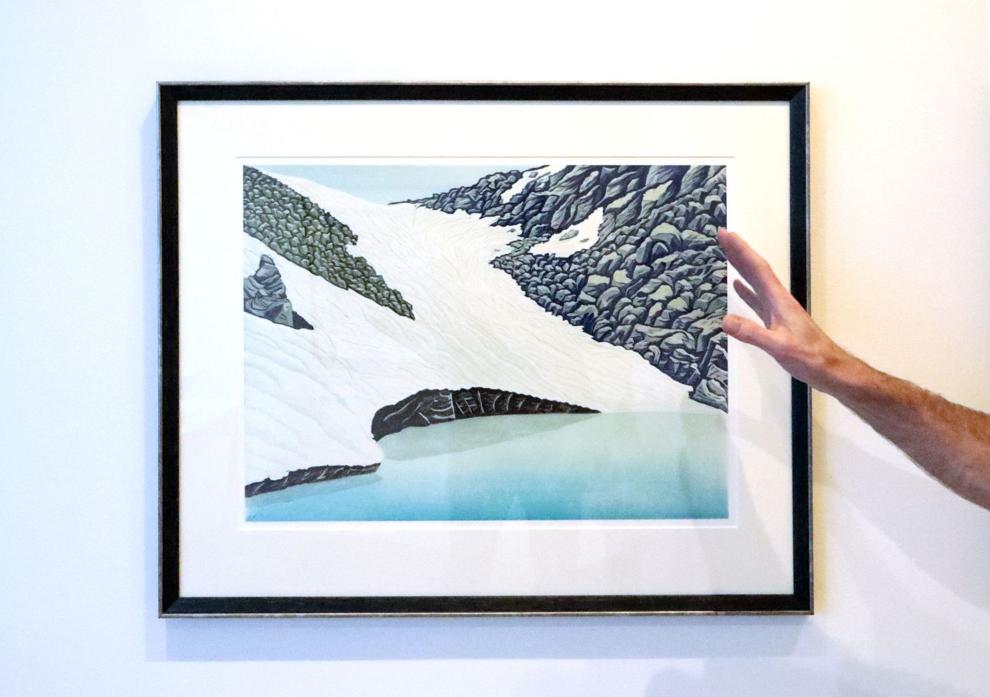 The show at the James Watrous Gallery includes not only large-scale woodcuts and digital prints, but also copies of the group's limited-edition artists' books titled "The Last Glacier" and "ROMO: The Last Glacier," named for the Forest Service abbreviation for Rocky Mountain National Park. Purchasers of the sold-out volumes include the Library of Congress, Metropolitan Museum of Art and the University of Wisconsin.
As he painted his preliminary watercolors at the foot of glaciers, "you're sitting with a piece of paper and looking at this enormous landscape," Crownover said. "The challenge for me was — how do you gel that down into something you can comprehend?"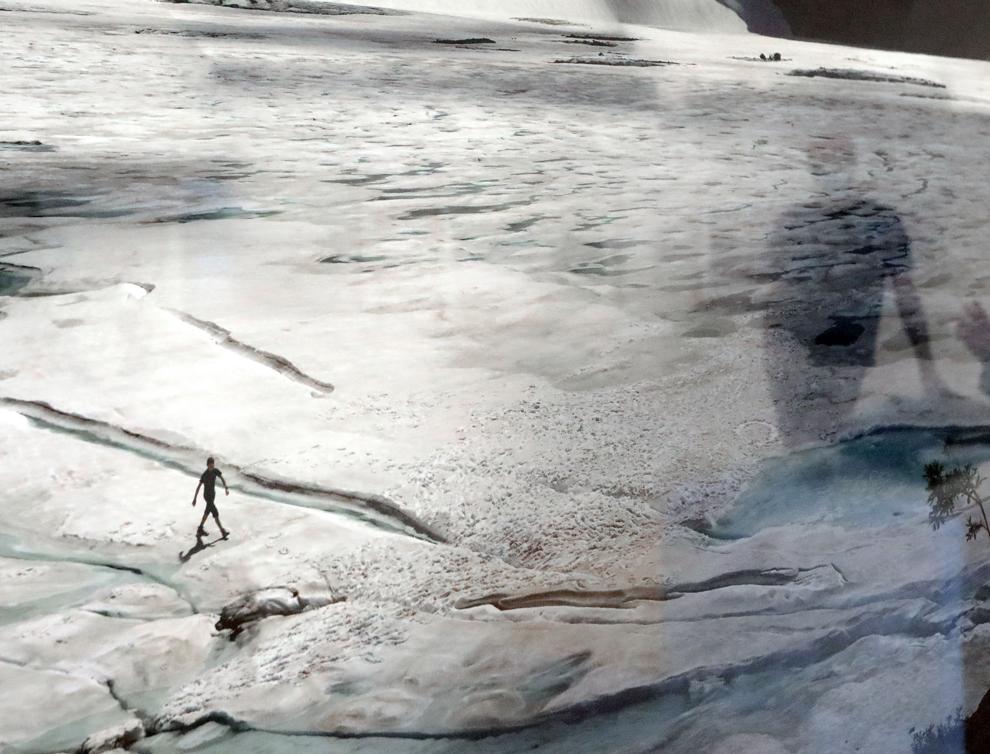 Then, during countless hours in the studio with those pictures while creating a reductive woodcut print — thinking of those glaciers he witnessed and now is trying to record — "What really strikes me is how much is being lost," he said. "You really begin to take stock in what price we're paying for the lifestyles we live."
Wildfires in the sky
"The Book of Miracles: Matthew Warren Lee" takes its name from the 16th-century German book that artistically explored things considered truthful at the time — from historical facts to flying dragons. It has fascinated Lee for years.
In his own work, Lee, an associate professor at the Milwaukee Institute of Art and Design, looks at human accomplishment, technology and innovation — as well as human folly. Many of his intricate, detailed oil paintings depict scientific instruments — some made up, some real — and ominously empty buildings, standing beneath dystopian skies.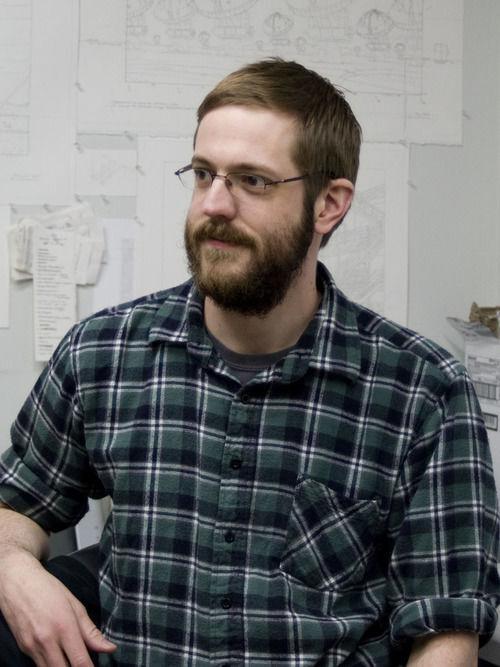 To paint those skies, Lee copied Associated Press photos from the 2012 Colorado wildfires.
While on first glance his paintings can "look like fantasias," he said, with "beautiful machines that are almost a monument to scientific ingenuity … there's also this inability to solve the problems of our own creation."
Lee, who grew up in Middleton, is a lover of civilization, he says, but his work has been vastly influenced by his adventures outside of it.
He spends his summers with the Carthage Institute of Paleontology, excavating dinosaur bones in Montana's Hell Creek Formation. And he previously worked in support as a member of the United States Antarctic Program, which included two missions at the South Pole of six and 13 months each.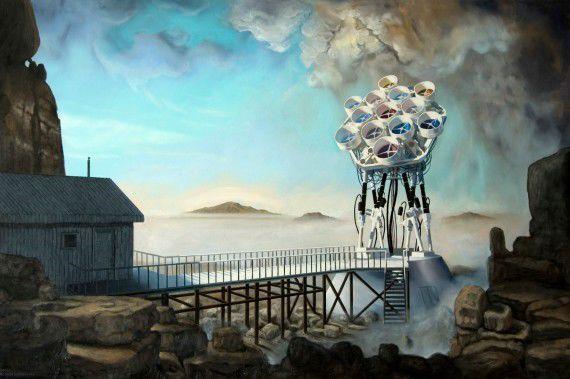 "I went to Antarctica a portrait painter and I came back a landscape painter," he said. At the South Pole, he was fascinated by the "gigantic machines" that scientists there used to probe the universe and seek other dimensions. They would make a profound impact on his art.
"After having dinner with those people every night," he said, "you can't really go back to where you were before."