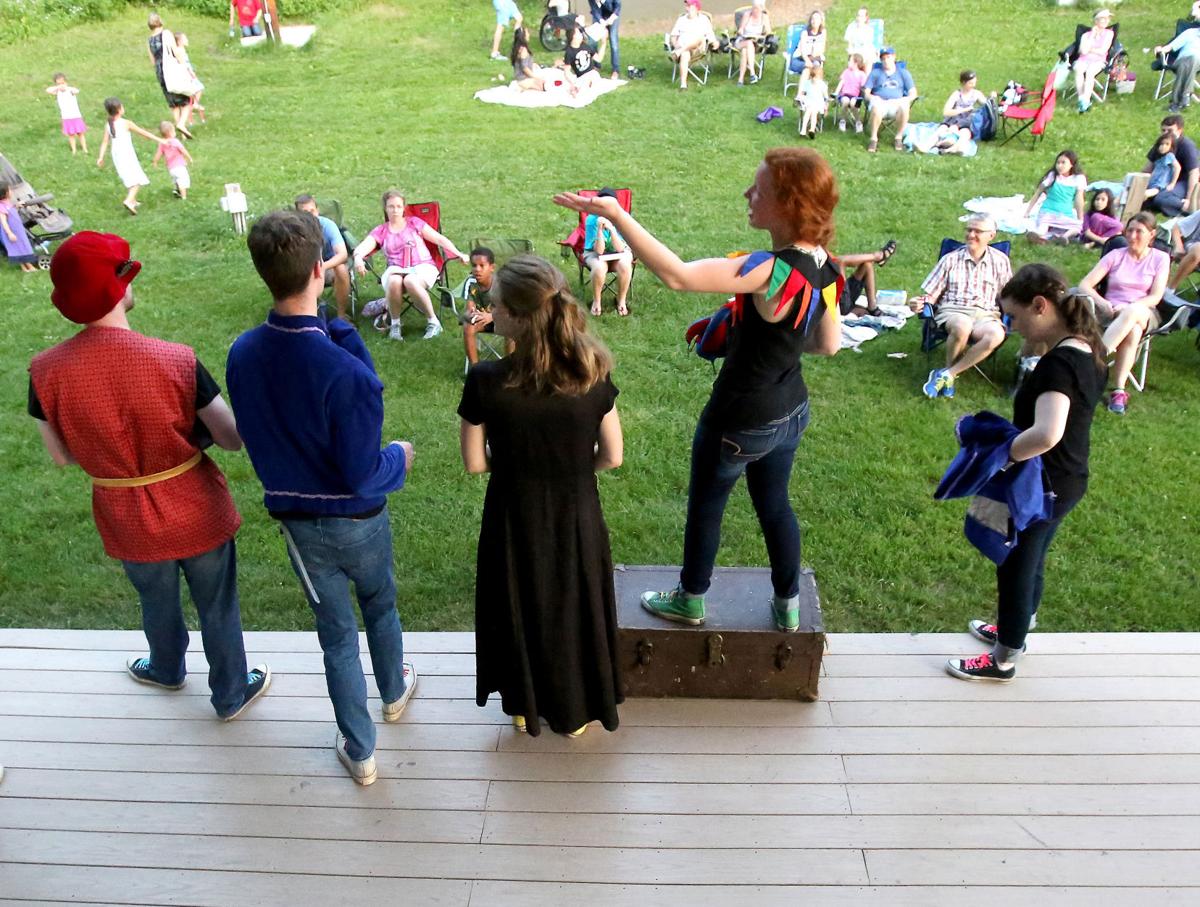 A.J. Magoon spent last summer reading plays with friends over Zoom to keep himself "sane," but this year he's looking forward to getting out across the state, pursued by a bear.
Magoon, executive director of the Summit Players Theatre, has since 2015 been traveling around Wisconsin State Parks putting on free Shakespeare adaptations as part of the troupe's "Shakespeare in the State Parks" program.
"Geographically, there's a lot more state parks located near people than there are places with professional arts and culture," said Magoon, who is one of the troupe's founding members. "The goal is to put a professional-grade show in people's backyard."
Last spring, as state parks across Wisconsin closed because of COVID-19, the troupe had to make the difficult decision to cancel its 2020 season. Instead, the players pivoted to more education-based content with their "No Bummer Summer" audio and video series.
Similar to the workshops the troupe hosts before every show, the online programs taught kids about the history of Shakespeare and how the themes in his plays connect to contemporary issues.
In April of this year, Magoon announced the troupe would be returning to the parks with an adapted version of William Shakespeare's "The Winter's Tale" (which includes the famous stage direction "exit, pursued by a bear.")
The troupe will be performing 25 shows at 24 parks, its largest tour yet.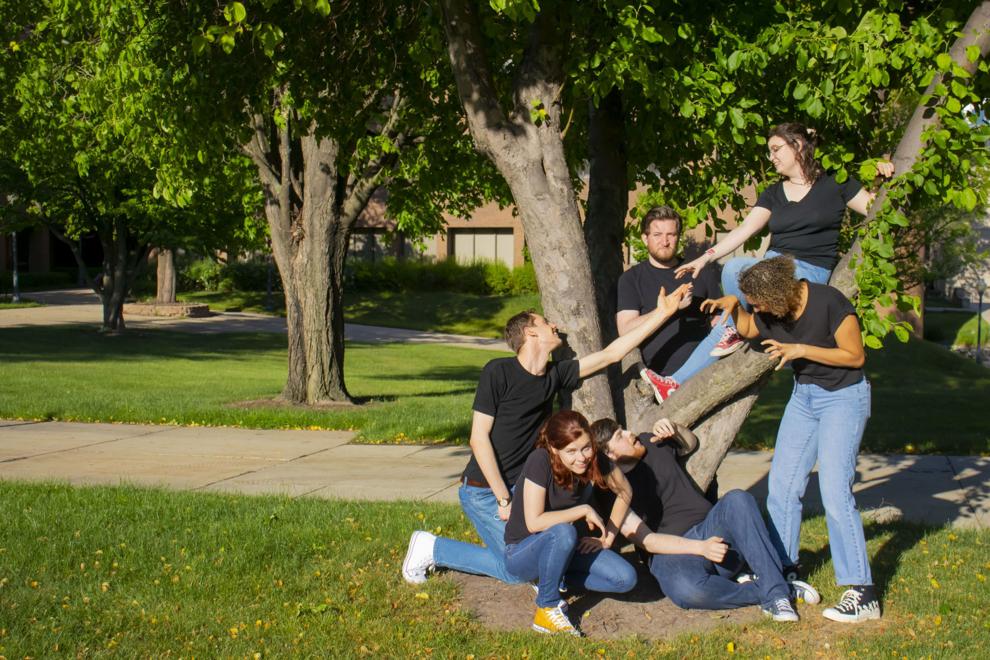 Throughout five seasons, Magoon said the program has reached over 8,000 people. The actors performed for an estimated 2,000 people in 2019 alone, and in 2021 they hope to hit 2,500. But uncertainty surrounding future COVID-19 restrictions made planning this summer difficult.
"I could liken it to building the plane as you fly it," Magoon said. "It's meant putting together a couple of scenarios, having a plan A through D at least."
The troupe will continue to employ some COVID-19 safety precautions such as socially distanced seating. The entire cast is also vaccinated, and audience members who bring their vaccination cards will receive free Summit Players merchandise.
While "The Winter's Tale" was originally slated for the 2020 season, Magoon said he has found some of the play's themes to be especially relevant this year. The play begins with the tale of a corrupt king who banishes his infant daughter and imprisons his wife after suspecting her of an affair. Magoon explained that while the first part of the play is filled with tragedy and pain, at the end everything is resolved.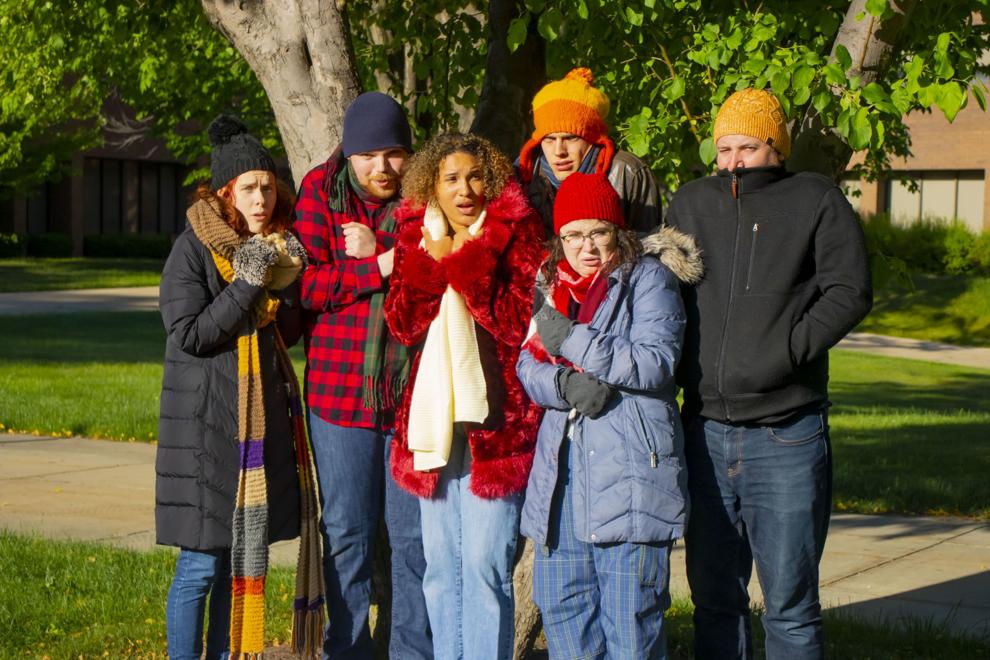 "There's this real sense of redemption at the end," Magoon said. "I think that's a really nice message for this year, this idea that we can rebuild out of the past and have a brighter future together."
For many of the troupe's six-person cast, the first performance on Saturday will be their first time acting in front of a live audience in over a year. That fact, Magoon said, makes the performance both more "nerve-wracking" and "exciting."
"I'm most excited just to gather people together in a communal space and to have them join us for fun and for education and just an experience of being together again because I think we've missed that," said Magoon, who is not a member of the cast this year, though he has been in years past. "The energy that you get from a field full of people watching Shakespeare is hard to replicate in any other form."