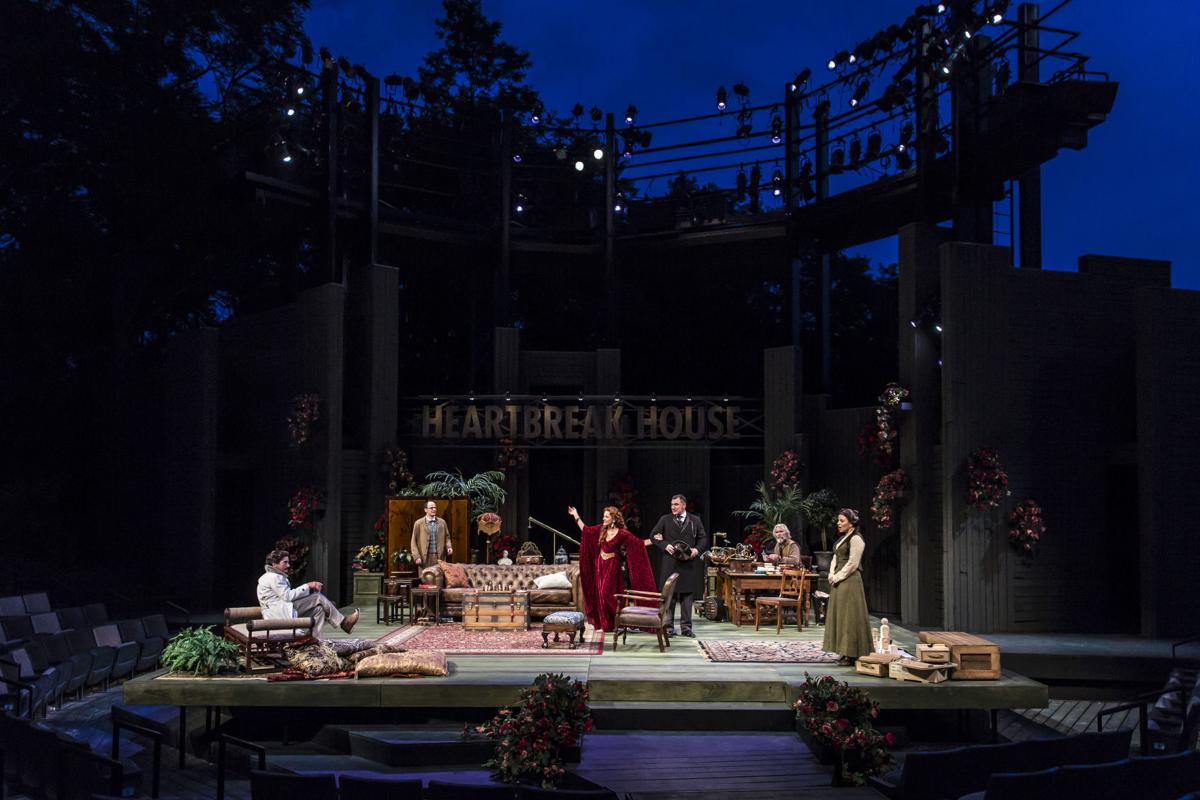 Following a year of financial uncertainty, the American Players Theatre has received a $10 million donation, reviving plans for major renovations.
The gift from the Pleasant T. Rowland Foundation — the largest donation in the organization's 41-year history — comes after a year of hardship for the theater and concerns that the COVID-19 pandemic may have halted the organization's renovation plans, artistic director Brenda DeVita said in a statement Wednesday.
"Just months ago, in the middle of the pandemic, we thought our plans for the future would need to be put on hold — frozen in time," DeVita said. "We worried that our well-considered strategic plan would be delayed indefinitely or, worse, scrapped."
Located outside Spring Green, APT canceled its entire 2020 season due to the pandemic but continued to do a variety of online performances throughout 2020 into 2021. The theater recently returned for its first in-person performance in mid-May.
The majority of the donation will go toward several artistic programming initiatives, with $7 million for the American Players Theatre Foundation's endowment. The other $3 million will be put toward building additional artist housing and renovating administrative offices.
DeVita said the donation is a "game-changer" for the organization by "singlehandedly" allowing them to pursue the renovations plans that they laid out in their 2019 strategic plan before the pandemic hit.
"It is a transformational opportunity," she said.
APT also announced two of its fall plays: "Oedipus" and "The Taming of the Shrew." An additional autumn show will be announced in the upcoming weeks.
DeVita said the fall program is one that the organization may not have done in a typical season. "But the pandemic has brought us back to the basics; to some basic human truths," she said. "And no genre is able to explore basic human truths like the Greeks."