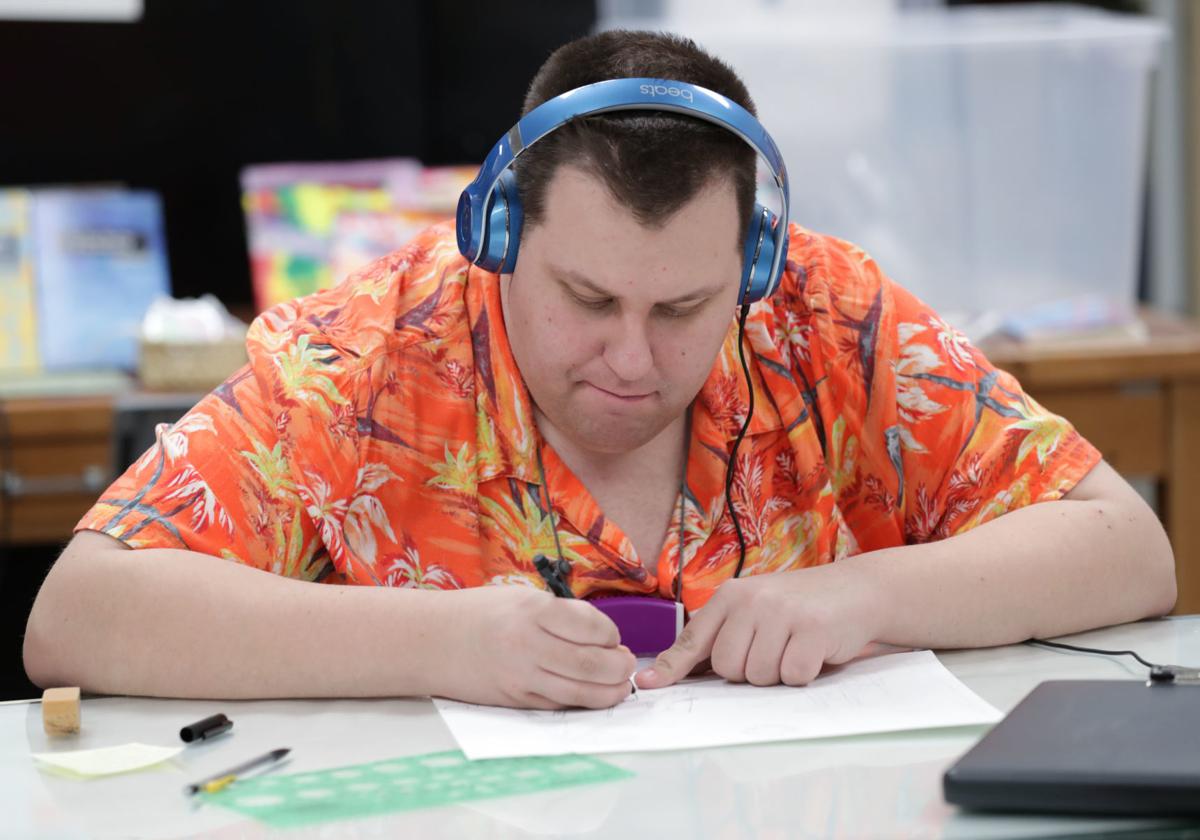 The power of art to communicate and heal is a central message in the Children's Theater of Madison's play, "Mockingbird," which opens at Overture Center later this month.
"Mockingbird" is told through the eyes of Caitlin, an 11-year-old girl who is on the autism spectrum. She recently lost her older brother — who had always helped Caitlin understand the world — during a school shooting. This forces Caitlin to navigate the world on her own, and her art becomes a guiding tool.
This power of art is reinforced by the accompanying exhibit by ArtWorking, a nonprofit that works with about 40 local artists who are disabled, which is showing simultaneously at Overture Center.
"When we set out to do this production, it was very important to us to have the role of Caitlin played by someone on the autism spectrum," said Erica Berman, the play's director. "That was our goal."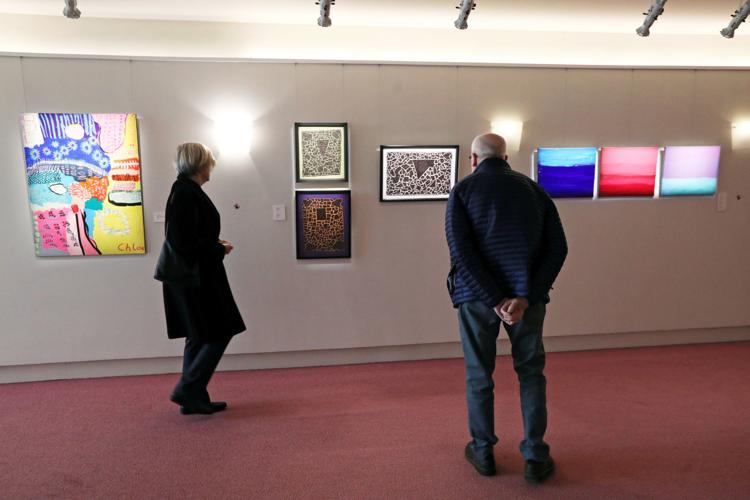 As a result, the show's cast consists of four adult actors and 12 youth actors, including the lead role of Caitlin performed by Mattie Olson, an 11-year-old Madison student with autism.
"I like the idea that the play ("Mockingbird") hired an actor with autism," said Lance Owens, ArtWorking director. "They're advancing the notion that people with disabilities are professionally viable," he said. "They're viable in the entertainment community, they're viable in the arts community. Not as a novelty or a feel-good story. They're viable because they're gifted and capable."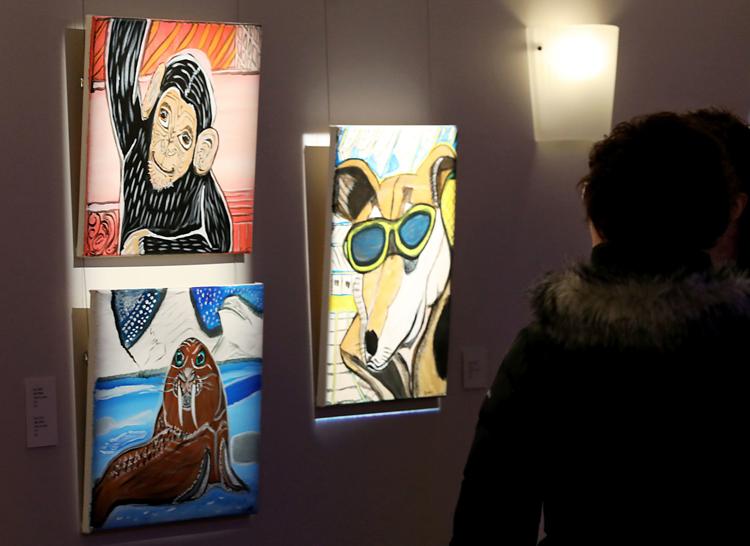 Fifteen artists from ArtWorking are participating in the Overture art exhibit accompanying the play, including artist Seth Albertson who is exhibiting pieces he already created, along with new art that is being used as props in the show based on the "Mockingbird" script.
"About half of the artists we work with are on the autism spectrum," Owens said, adding that ArtWorking was established 13 years ago and moved to its new 6,000-square-foot location on Stoughton Road about a year ago.
Owens said while the artists are excited to be part of the exhibit, it's important for people to remember that these are working artists who are interested in selling their works.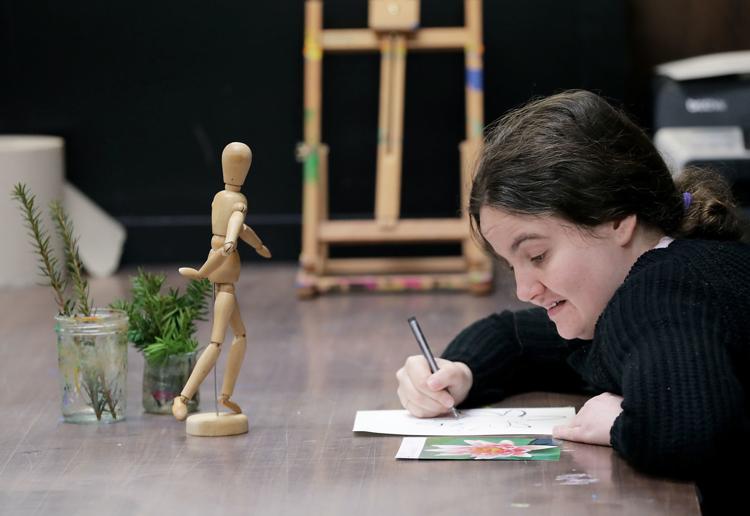 "People love the experience of being appreciated, but we're really outcome driven, career driven," Owens said of the ArtWorking program. "They're serious working artists," he said. "They're serious about what they do. What we want our exhibit to do is … reaffirm that message of (disabled) people are good enough to compete. Good enough to be paid money. They deserve to participate in the community … in the workplace."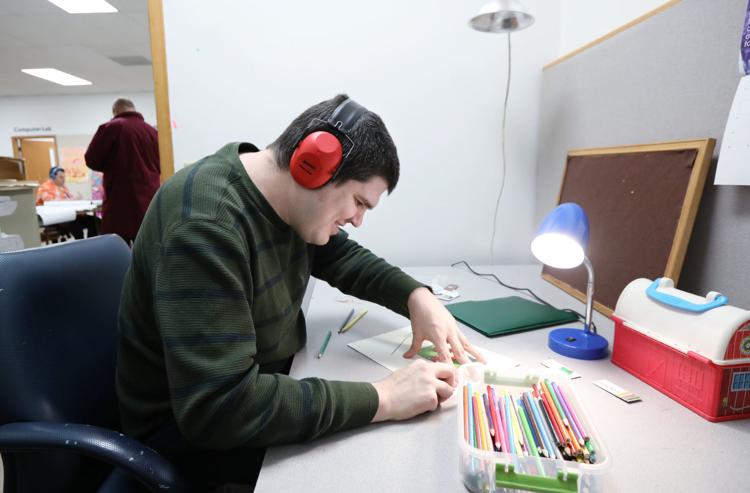 Megwyn Sanders-Andrews is the Access for All coordinator at Children's Theater of Madison. She has a doctorate in interdisciplinary theater studies and works on accessibility on all programs and productions, with a focus on eliminating barriers for children with special needs from participating.
For "Mockingbird," she helped implement accommodations and strategies to help Mattie have success in her role.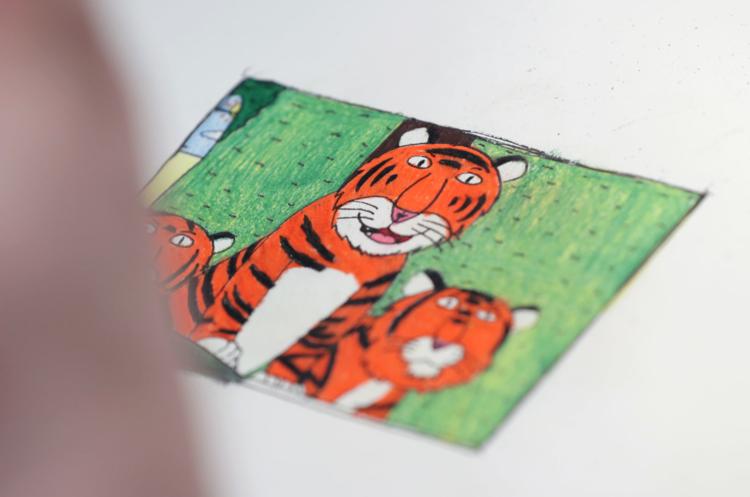 And while any actor will draw on their own experiences as motivations for their role, Sanders-Andrews said casting someone with autism for the lead role has added a deeper character connection.
"I feel like sometimes Mattie has a better understanding of Catlin's motivations because she herself has autism," she said.
Through email communication with her mom, Mattie told the State Journal that she became interested in acting because "sometimes I want to be a different person and acting gives me that."
"I love performing because it helps me to be people I'm not. It makes me feel good and important. I like Caitlin because she has a lot of obstacles and she overcomes them all," Mattie said through an email.
She said the hardest thing about being in the play has been staying up late and learning the lines. However, the most fun has been "practicing the scenes with the other kids."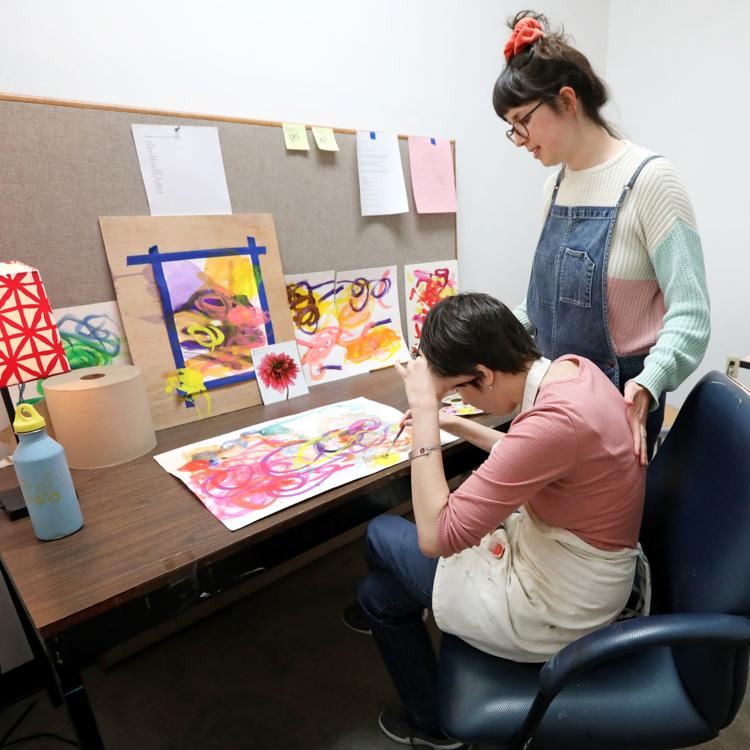 An additional support CTM put in place was to cast a another actress to play the role of Caitlin. Amelie LaBarre, a "neurotypical actor" or an actor without a disability, will perform three out of 11 total performances, all of which are when there are two shows in one day.
"Amelie has a really great actor's tool box," Sanders-Andrews said. "The two actors are able to work together," she said. "Mattie's experience of autism can inform her role and inform Amelie's interpretation of the role."
CTM will have accommodations and tools, such as sensory kits, available for people who need them during "Mockingbird" performances. And Sanders-Andrews stresses there are things everyone can do to make places more comfortable for people with disabilities.
"Everyone can take small steps to make their space more inclusive and accepting," she said.
Berman said CTM has added certain support systems to make Mattie comfortable and confident in her role while also "adjusting as we go."
For example, Mattie started rehearsals before the rest of the cast, and also takes longer breaks in a designated space where she can go regulate. "Part of this process is being nimble," Berman said.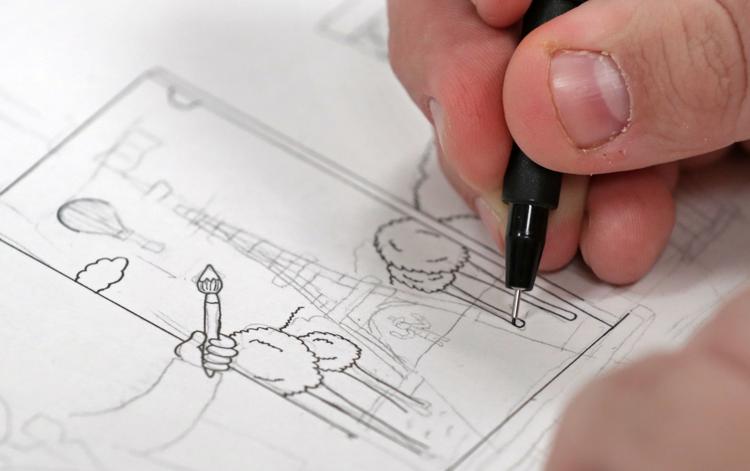 "I hope people will be really moved by the piece, and it's exciting to see newer work being performed," Berman said. "I think this show is about healing and that is something everyone can identify with."
Stay up-to-date on what's happening
Receive the latest in local entertainment news in your inbox weekly!