It's a humble place for a dance studio: an old barn that used to house grain and pigs, set next to an alfalfa field on a rural Dane County highway.
But now it's early evening, and the light from a low summer sun filters through the sheer golden curtains hung at the door, setting the barn's wooden floor aglow. A cheerful group of visitors arrives, the music starts, and the guests tie on the dance shoes they brought or borrowed from a basket set out by teacher Katherine Kramer.
"We're playing a musical instrument," the buoyant Kramer instructs her beginning tap dance students as they quickly catch on to her step. "If you're playing piano, you don't always play with the same effort. It's that touch, the ability to control the energy, that changes the subtlety and nuance and tone and sound."
Kramer's community tap class is open to all who want to drop by and learn the rhythmic American dance form. The teacher is a long-established dancer who on July 10 will receive one of the dance world's highest honors: The Hoofer Award, given annually since 2001 (when the legendary Gregory Hines won it) by the American Tap Dance Foundation.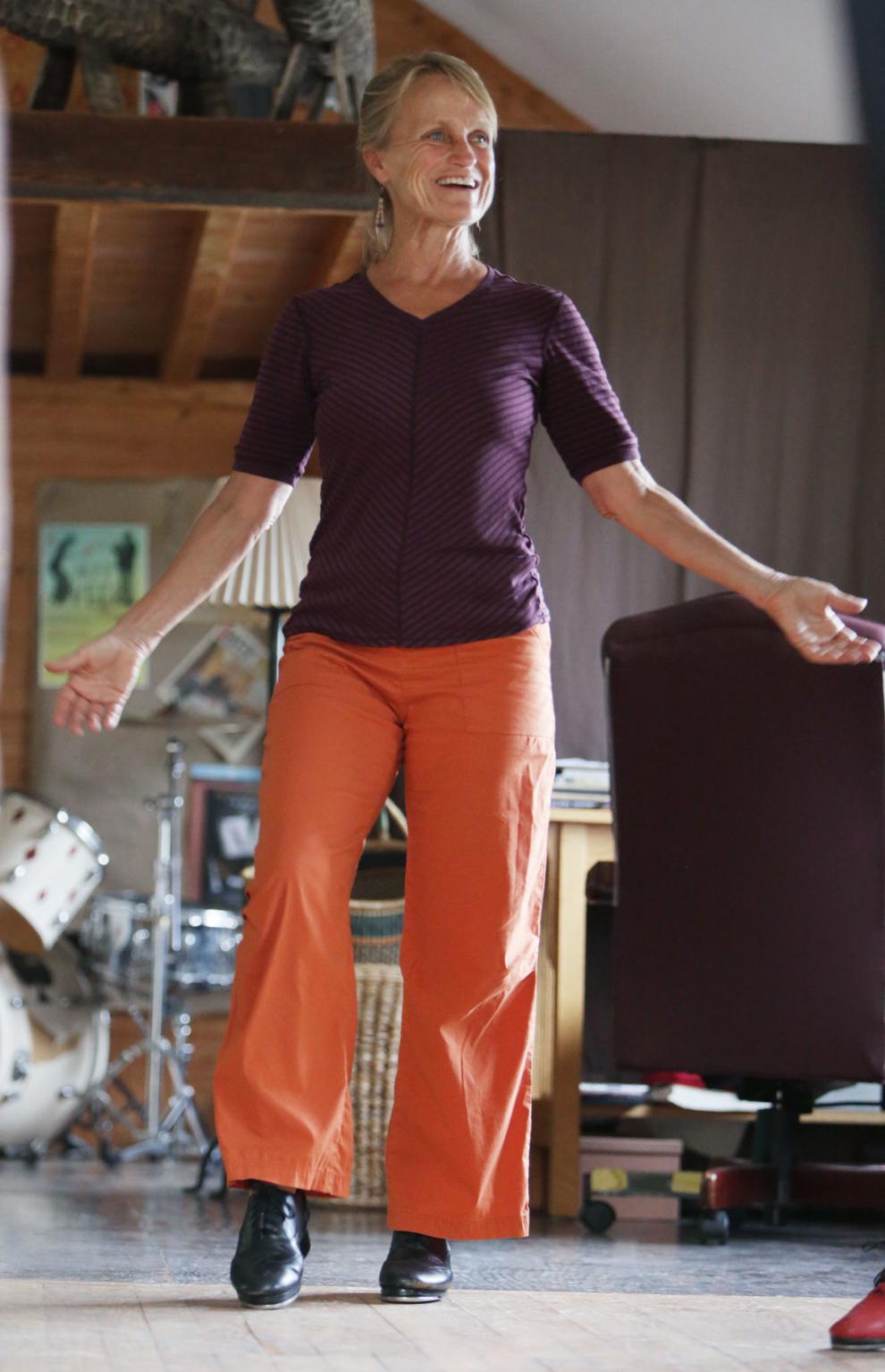 Kramer will travel to New York City not only to accept her award, but to teach a four-day course and master class at the tap dance foundation's 18th annual "Tap City" festival, present a new piece titled "Bluesetten'" for 10 dancers and musicians, and choreograph a work to honor one of her former teachers, the late tap master Ralph Brown, who this year is being inducted into the International Tap Dance Hall of Fame.
It's a busy and eclectic schedule, as usual.
Kramer, 67, travels the country doing workshops designed to teach dance and build community (what better bonding experience than learning how to tap?). This spring she presented a contemporary dance work in "She," Madison Ballet's showcase of female choreographers. This summer, she's lined up a range of offerings at her Primrose Studio: tap workshops, an intensive teacher training, social dance workshop and performances. She's also working on a touring show about the artistic journey she's taken through her career.
A "gypsy" for most of her life — living everywhere from Puerto Rico and Kentucky to Montana and Prague (on a Fulbright grant) in the Czech Republic — Kramer has now put down roots in the town of Primrose, working out of the barn-turned-dance studio, and living in a Queen Anne style farmhouse with a big vegetable garden. She and her partner, attorney Glenn Reynolds, who's owned the property for more than 30 years, also are in the process of building a larger, timber-frame barn, to be used for dance and other events.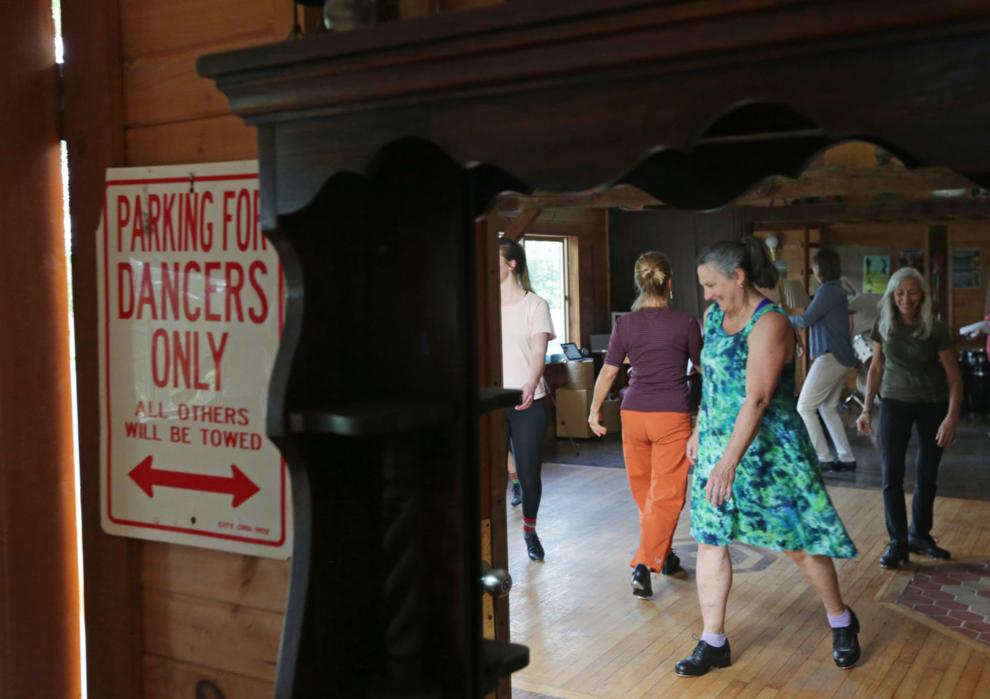 "It feels like what's happening is that my little studio is expanding," Kramer said of the new structure.
"It will be able to be a place where there could be meetings of the dance community, small music or reading events, classes. It could be a think tank," she said.
"It's not meant to be anything big. It's meant to be an intimate space… It's one of these projects where we'll build it and see what comes."
From Miami to Wisconsin
Kramer moved to the Madison area after getting to know Reynolds through his daughter Ilana. A contemporary dancer herself, Ilana Reynolds worked with Kramer and Kramer's son, Kenneth Metzker, an accomplished percussionist, on projects in Miami, Florida. (Both Ilana Reynolds and Metzker will be performing in "Bluesetten'" in New York. Kramer's other son, Luke Metzker, is an emergency room physician in Florida.)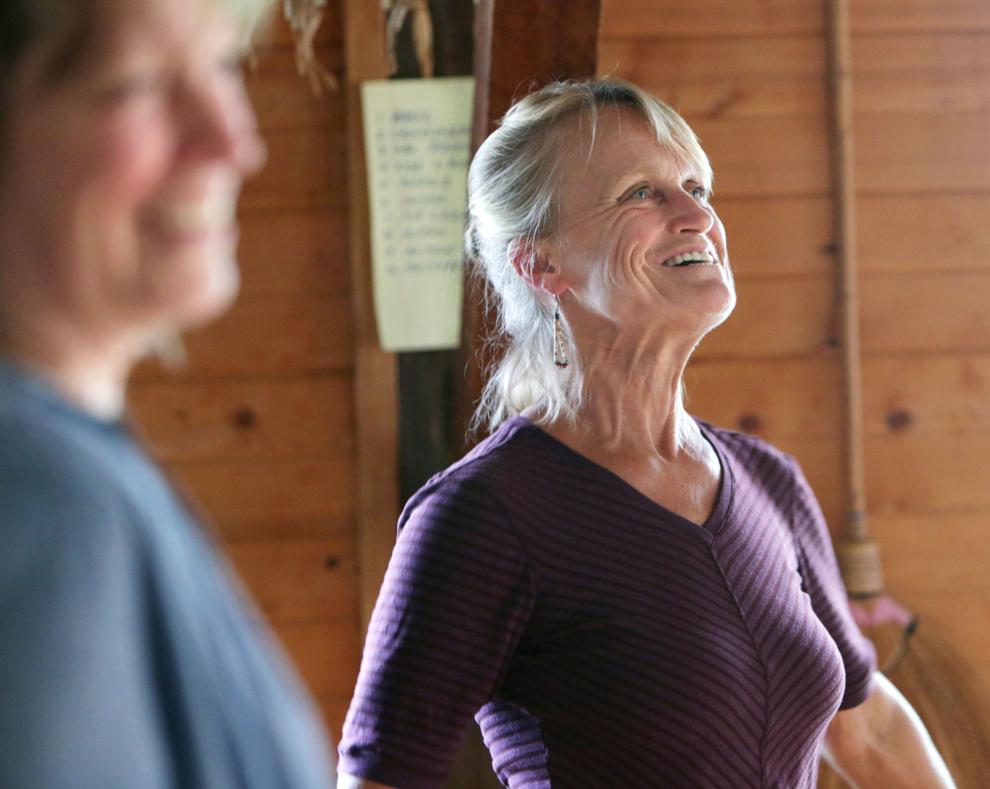 Reynolds traveled to Florida frequently to see his daughter, met Kramer, and the rest is "a love story," he said. After a decade in Miami, Kramer spent two years working in Anchorage, Alaska, before moving to Wisconsin in 2014.
"Wisconsin is beautiful," she said. "I've always liked to situate myself in a rural place but be near a city. I love that combination.
"Madison is culturally very rich; there's a lot going on; it's very progressive. I've met a lot of really good people," she said.
Kramer's move to the Midwest delighted fellow tap dancer Jeannie Hill, a professor of dance at UW-Stevens Point.
"I was thrilled," said Hill, who drove to Kramer's studio recently for a weekend retreat.
Hill and Kramer had known each other years ago when both were dancers in New York. Giving up the big city for Wisconsin "was a big change for me," Hill recalled.
She describes Kramer as "a very personable, generous human," a dancer of many genres whose tap style embodies a sense of humor. Kramer has traveled to Stevens Point to work with Hill's students, showing a younger generation that "it's possible to have a life doing what you love," Hill said.
"Not only is she an incredible performer, a sought-after teacher – she's a brilliant choreographer, a producer, a networker, a collaborator," Hill said
"She's not a one-hit wonder. She continues to reinvent herself and challenge herself."
A 'bridge'
Tony Waag, artistic and executive director of the American Tap Dance Foundation, describes Kramer's career as a "bridge" between the founders of tap dance and the many young innovators on the dance scene today. She'll share the stage at the Hoofer Awards with fellow 2018 Hoofer winner and dance star Jared Grimes.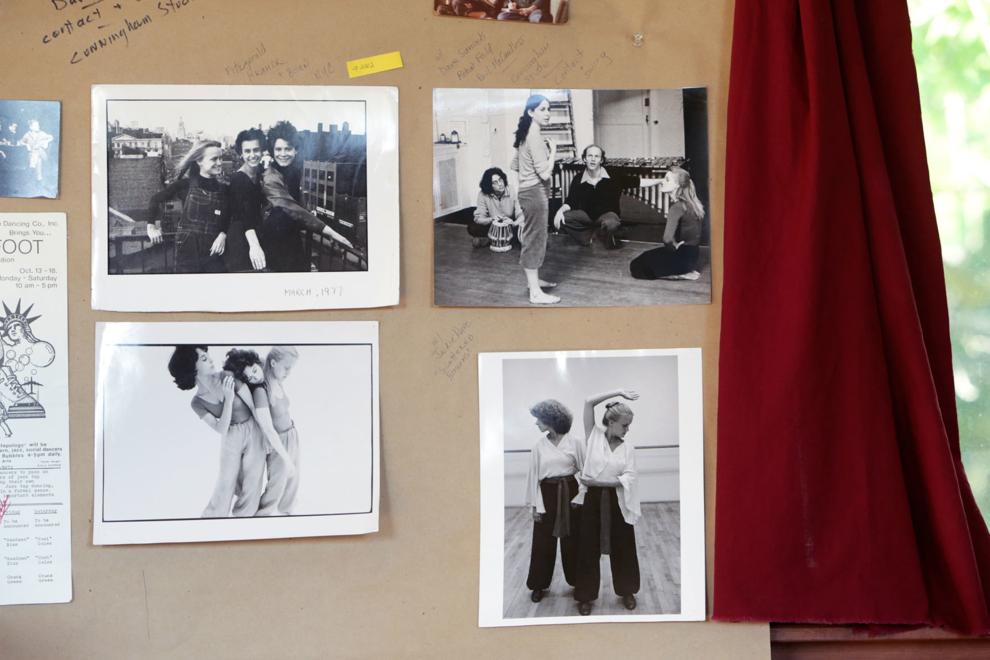 With Kramer, "You can see the tradition in her work, but she's also stretching the concept of tap dance," said Waag, who called her Hoofer Award "long overdue."
Kramer started her career not in tap, but in modern dance. In Montana, she served as choreographer for the 1998 Robert Redford film "The Horse Whisperer." In Florida, she collaborated with Pablo Cano, a puppeteer from Cuba, on 10 shows produced by the Museum of Contemporary Art, North Miami.
"My career's been pretty broad," she said.
That range makes Kramer "a dancer's dancer," said Donna Peckett, whose name has been synonymous with teaching and performing tap dance in Madison for decades.
Peckett, co-producing artistic director of TAPIT/new works, joined with Kramer, fellow tap dancer Shona Mitteldorf and others to celebrate National Tap Dance Day on May 25 (the birthday of tap legend Bill "Bojangles" Robinson) with a pop-up tap dance event on State Street.
Kramer "brings a wealth of knowledge and skill" to the area, said Peckett, who, like Kramer, had studied with tap hall-of-famer Ralph Brown.
"She knows a great deal about the history of tap," Peckett said. "We were both lucky to come along when we did" to learn from the greats.
A jazz tap dancer
In the tap field, Kramer considers herself a "jazz tap dancer," deeply linked to the jazz tradition. She's often performed at jazz festivals or in jazz clubs.
"Sometimes I'm just tap dancing with a jazz band, and I'm the drummer in the band, essentially," she said.
"As a tap dancer, I always work with live musicians. I like to have the musicians be a part of the choreography. I bring them into the space, moving with us whenever possible, so they're part of the movement picture."
Kramer's early career in 1970s New York coincided with a resurgence of interest in the tap dance boom of the 1930s and '40s. Stars from the past were sought out to share their dancing legacy.
"Almost all of my teachers were these extraordinary men, black men who had been extremely successful in the Vaudeville world," she said. "They were as successful as black performers could be during that period of time.
"So there was a band of us who went out and found these guys and got them to teach and to perform. They became our mentors. And it really stimulated a resurgence of the art form in the 1970s," which has continued to this day.
"Those of us — this very small generation who studied with them — are doing the best we can to keep that tradition alive," she said. "The younger people who are learning (tap) certainly know of those roots, but they're transforming it, which is as things go."
Kramer grew up in the rock and roll era, but the jazz era was still close in the rearview mirror.
"With young people today, it's further in the distance," she said. "So a lot of the younger tap dancers are dancing to hip hop and funk, and more contemporary music. Dancing to different rhythms and different music starts to change the form. And even the technique is being altered.
"The technique that I teach is really classic, jazz tap technique," she said.
"Tap is a classic American art form. It's a blending of West African dance and music that was brought here by slaves, and Irish step-dancing, English clogging. So it's an American art form that was created by the melting pot of our country."
A 'grounded' dance form
Back in Primrose Studio, Kramer is encouraging her students to gaze out the window at the green farm fields beyond, letting the music from their feet guide them.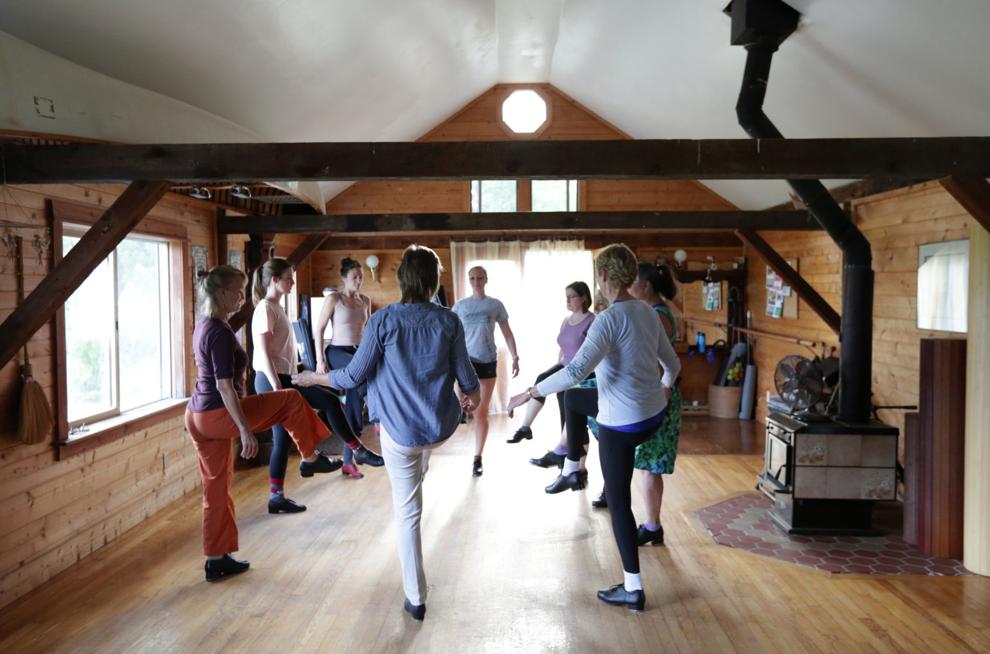 Among her dancers are Jenna Hoca, 28, an acrobatics teacher from Mount Horeb who does yard work for Kramer in exchange for dance lessons.
When she first tried a class, "I was really blown away by how grounded tap dance is," said Hoca, who also studies yoga and tai chi, and brought her mother, a total tap novice, to a recent class. "When you're grounded, you move with purpose and direction."
Kramer "is probably one of the best teachers I have had," said Ginger Brand, 58, who drives 45 minutes from Dodgeville each week to participate in Kramer's community tap class.
"She really focuses on where everybody is at the moment, and is able to break things down," Brand said. "She's so good at catching you where you need help."
But tap is not all about precision — or history. It's also about joy, said Kramer, who sometimes wears a T-shirt to class that declares "Rhythm is a terrible thing to waste."
"There's something about that rhythm that has built into it a kind of release. And that release is emotional," Kramer explained.
"I think it's a part of what makes the form so joyful. People smile. It's joyful for people to watch tap dance.... It usually makes people very happy."