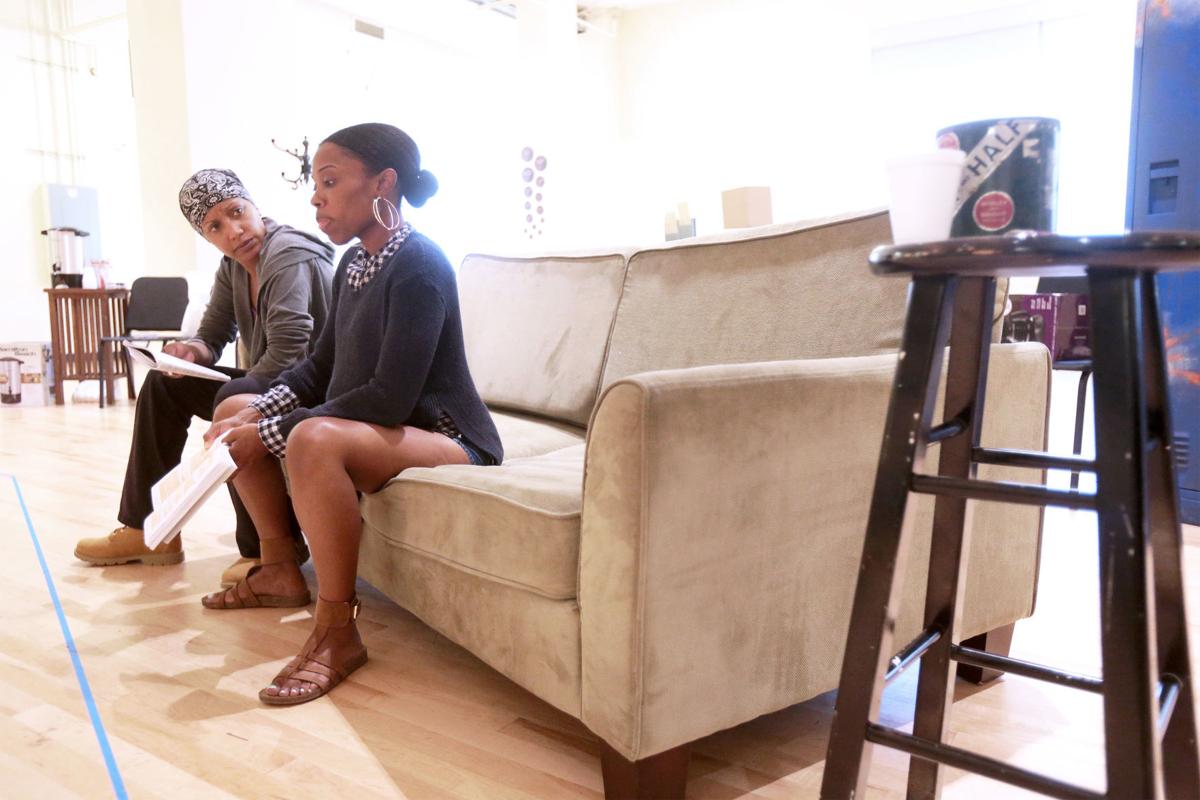 Forward Theater's artistic director, Jennifer Uphoff Gray, felt an immediate connection to "Skeleton Crew," her company's 2018-19 season opener, as she first started reading it.
In fact, it was the only time in Forward history where she read a play and applied for its rights before the advisory company could weigh in.
"I didn't want to risk losing the chance for us to do the Wisconsin premiere of the script," said Uphoff Gray, who co-founded the company. "It is an absolutely genius piece of writing. The characters leap off the page. The relationships feel so real, so true."
After all, "Skeleton Crew" playwright, Dominique Morisseau, is "one of the rising talents in American drama," according to Charles McNulty, the chief theater critic for the Los Angeles Times.
The four-character play is set in 2008, at the height of the Great Recession, in the break room of a failing Detroit automobile parts plant. It runs Sept. 6-23 in the Playhouse at Overture Center.
With their jobs on shaky ground, straight-talking Faye says, "One minute you passin' the woman on the freeway holdin' up the 'will work for food' sign. Next minute, you sleepin' in your car." But she insists she'll always be a survivor.
Fresh from the first Forward read-through of the play earlier this month, Uphoff Gray was encouraged. "When you read these plays for the very first time, sitting in your office or in your car or wherever you are, and you hear it out loud in your mind, and you picture different actors' voices, it's all possibility and it's all so exciting."
But when she heard those voices in real life, reading it out loud, the play seemed more funny, more impactful, more moving and more human than she'd imagined in her head, she said. "It's pretty great."
The Forward actors — Marti Gobel, Di'Monte Henning, Sherrick Robinson and Candace Thomas — already seem familiar with each other, even though not all of them knew each other before "Skeleton Crew," Uphoff Gray said.
"They're playing characters who've known each other a long time," she said. "How quickly the combination of their skill with the really brilliant writing makes it sound like they have that long relationship."
'Timely' play
Like Uphoff Gray, Jake Penner, 33, who is directing his first main stage play at Forward, said he knew immediately when he read page one of the "Skeleton Crew" script that it would be performed. He said he'd never had that experience before.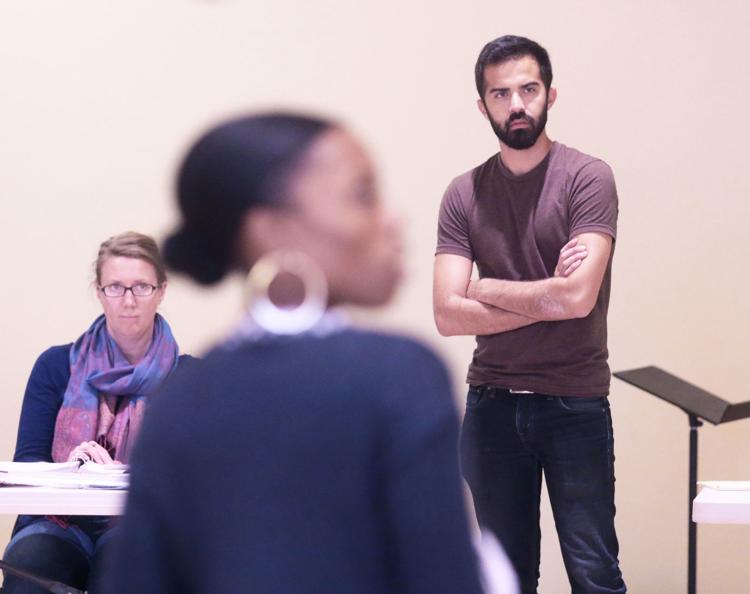 He's part of the Forward literary committee that first screens scripts. They read between 50 and 75 plays a year to evaluate them before the favorites move on to the larger, 15-member advisory company.
"I never dreamed that I'd get the chance to tell the story," Penner said. "But I really did know from the first few bits of dialogue that it was going to be something that we would end up programming."
Penner said it's hard for him to separate what's happened with the auto industry in Detroit from what's gone on in Madison with the closing of Oscar Mayer, or more recently, in Milwaukee, with Harley-Davidson beginning to shift some of its production overseas to avoid European Union tariffs.
"It just feels like a very timely script, and a story that I think applies to other regions, more than just Detroit, where it's set," Penner said.
Oscar Mayer exhibit
To that end, Forward — which is celebrating its 10th anniversary this season — is collaborating with the Wisconsin Historical Society to put up a small photo exhibit at the Wisconsin Historical Museum on the Capitol Square, a block from Overture.
The exhibit will feature portraits of former Oscar Mayer workers and their thoughts on the plant's closing. It won't be ready by the play's Sept. 6 opening, but Uphoff Gray hopes to have it ready during the play's run.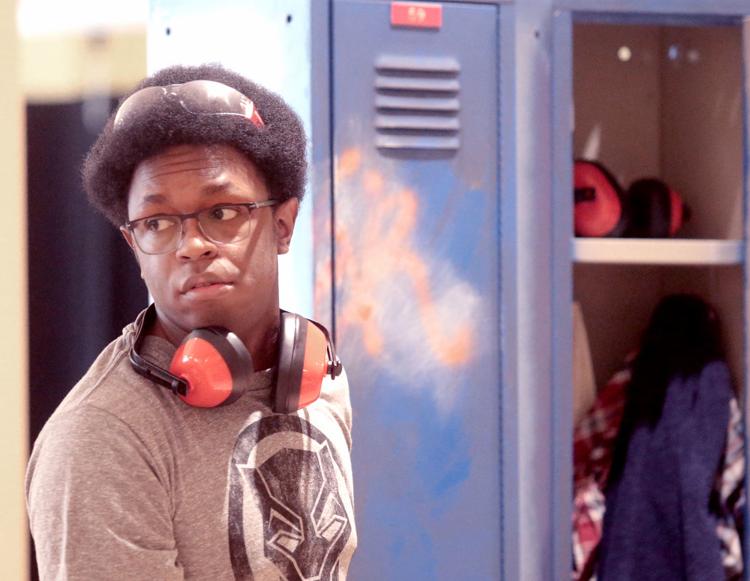 "The play deals with deindustrialization factory closings and specifically their impact on people of color," said Dave Driscoll, curator of economic history for the Wisconsin Historical Society, who's also interested in the impact of the closing of the Oscar Mayer plant on Madison's black community.
Driscoll said he's been involved with Oscar Mayer for a couple of years, and has collected artifacts related to the company and the manufacturing process that the museum will also display on its fourth floor soon.
Forward Theater Company always likes to give its plays some local context, he said. So even though "Skeleton Crew" is set in Detroit, Forward was thinking about Madison and its most prominent recent plant closure — Oscar Mayer, which closed last summer.
"Oscar Mayer has been one of the most important employers in Madison for almost 100 years, so it's had a huge place in the community, and there are numerous families that have had grandfathers, fathers, children work there," Driscoll said.
Focus on people of color
The impact of its closure wasn't felt as strongly in Madison's well-educated, white-collar community, Driscoll said. "I think it's easy for a lot of us who never worked there or kind of experienced that kind of a life, to just not appreciate what's going away. So this is part of our effort to document a manufacturing enterprise in Madison."
Like many organizations, the Wisconsin Historical Society has been largely out of touch with the black community, Driscoll said, adding that until fairly recently, the society didn't understand that communities of color were central to its mission.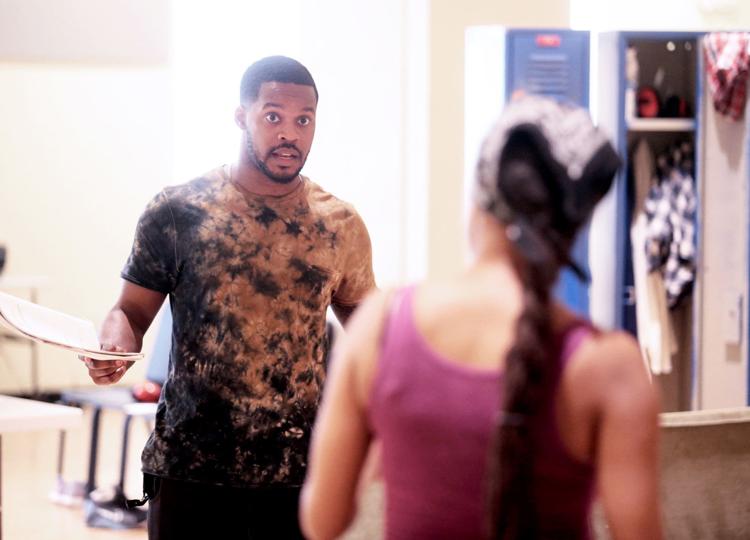 "And we're trying to change that," he said. "We're realizing that just being the sort of museum of the old families isn't sufficient, so this is another kind of small step to increase the presence of people of color inside our museum."
The emphasis of the photographs and interviews Forward Theater is doing will focus on former Oscar Mayer workers who were black, even though proportionally there weren't too many of them, Driscoll said.
"It's kind of a relative thing," he said, noting that compared to Detroit, Madison is a "super white" town. But Oscar Mayer did have a significant number of black workers, particularly in blue-collar jobs on the production floor, Driscoll said.
"I can't give you exact figures, but I'm assuming that has to do with the fact that it was one of the more prominent blue-collar employers in the state," he said.
Driscoll and Uphoff Gray aren't sure when the exhibit will go up, but Uphoff Gray said it should be on display for a number of months.
The story "Skeleton Crew" tells, she said, is universal to being human, especially in 21st-century America as industrial jobs are disappearing and individuals and communities are being devastated by the loss of manufacturing jobs.
"But also this play is incredibly specific," Uphoff Gray said. "It is so intrinsically about Detroit and about the auto industry, about what that life is like for the African-American population there."
[Editor's note: This story has been updated to correct the identities of the people in the photographs.]
Stay up-to-date on what's happening
Receive the latest in local entertainment news in your inbox weekly!