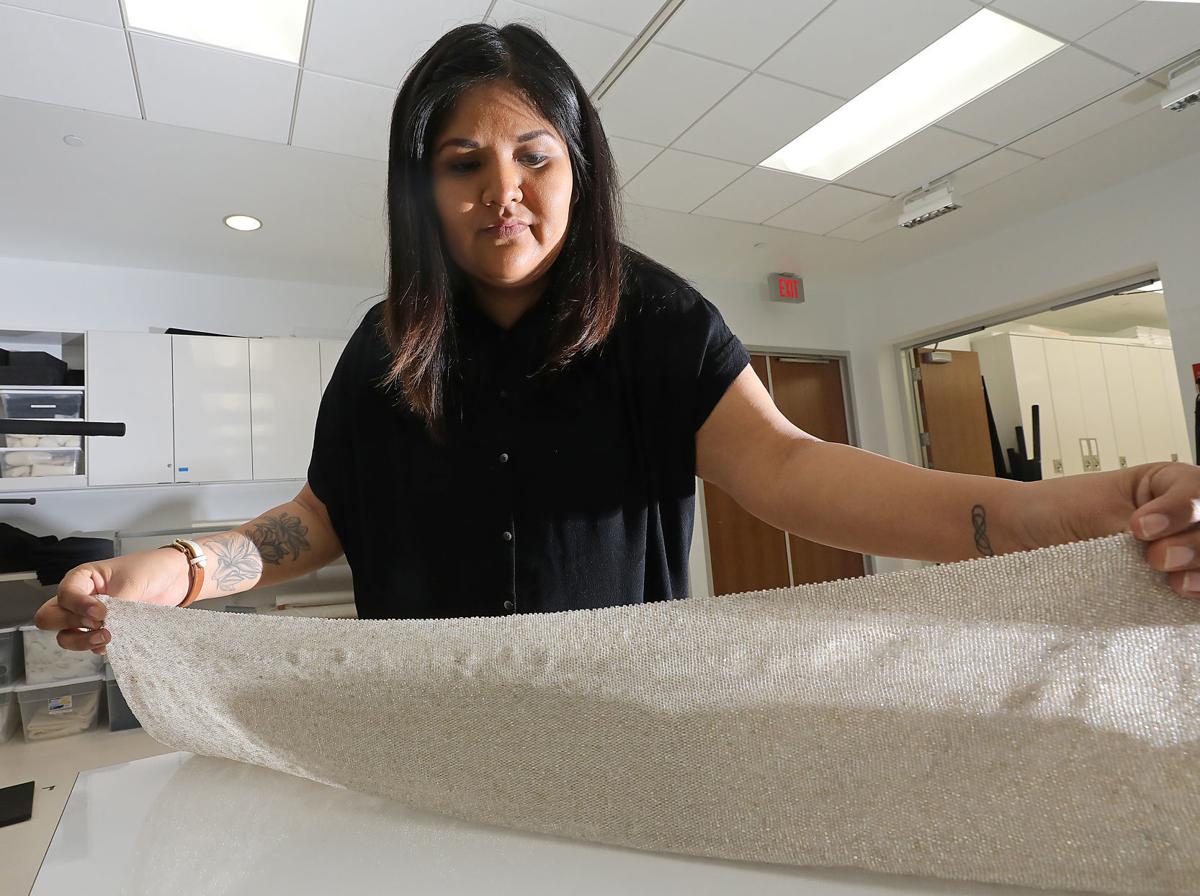 Dakota Mace has been thinking about how to use the $10,000 she'll receive as one of the first two winners of the Forward Art Prize. One idea that came to mind: "To be able to give a workshop in Navajo weaving," she said. "That would be amazing to share with the community — to teach a bunch of indigenous weaving processes."
Mace's work is all about sharing, studying and reflecting on indigenous culture. A member of the Navajo Nation originally from Albuquerque, New Mexico, Mace usually follows her name with the parenthetical (Diné), a Navajo word meaning "the people."
And that name is all over Madison's art world. The 28-year-old photographer and textile artist has work in the highly prestigious Wisconsin Triennial show currently at the Madison Museum of Contemporary Art. Her solo show "Nihá (For Us)" opened Nov. 2 at Arts + Literature Laboratory. And an exhibition that Mace co-curated, titled "Intersections: Indigenous Textiles of the Americas," is on view through Dec. 6 at the Lynn Mecklenburg Textile Gallery in the UW-Madison School of Human Ecology building.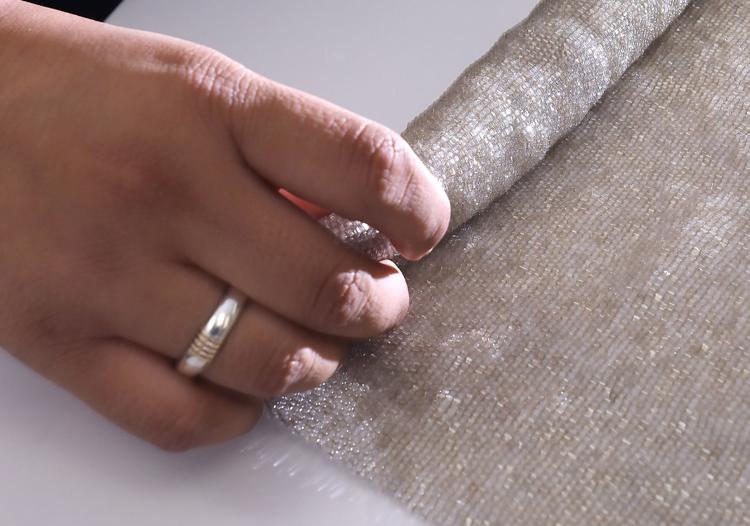 Some of Mace's pieces take years to finish, "and I'm fine with that," she said, laying out a sparkling piece of beadwork that she doesn't expect to complete until 2021.
"My whole purpose in doing my artwork is looking historically at Diné weavers and the time they would spend to create a piece," she said. "This is something that's really intentional with my work — I spend a lot of alone time, but it's very meditative to be able to weave, or add on every single bead."
"That's one of the most important things about my work, that I really emphasize the process, the materials that I use. I tend to not buy anything that's pre-made. Everything I make is literally by hand."
Mace grew up in a fifth-generation family of silversmiths, then discovered as a child that she's allergic to silver. But she continued to create and fell in love with photography in high school.
After earning a BFA in Photography from the Institute of American Indian Arts, Mace was convinced to move to Madison by photographer Tom Jones, associate art professor at UW-Madison and a member of the Ho-Chunk Nation. Mace earned MA and MFA degrees in photography and textile design at UW-Madison. She's now teaching at the university and also applying to Ph.D. programs, she said.
UW-Madison "has been just amazing in supporting not only my research, but they've been fully supportive of representation of indigenous cultures," Mace said. "Wherever I visit, I try to not only help out the indigenous communities there, but I also think it's really important to continue sharing that knowledge with other generations."
Stay up-to-date on what's happening
Receive the latest in local entertainment news in your inbox weekly!