The wildly popular musical that has made the country's first Treasury secretary into a Broadway star is coming to the Overture Center.
"Hamilton" producer Jeffrey Seller and Overture announced Wednesday that the revolutionary show is officially part of the 2019-20 season.
"It's by far the one show that I have ever known in the 35 years I've presented Broadway that has had so much excitement and anticipation in every community around the country," Overture CEO Ted DeDee said.
DeDee, who has seen the show multiple times and has listened to the soundtrack many times over, is definitely one such fan who would gladly see the show again.
Lin-Manuel Miranda's musical received a record 16 Tony Award nominations in 2016 and it won 11. "Hamilton" also won a Grammy Award and a Pulitzer Prize in 2016.
In addition to the current U.S. tour, the show is still running on Broadway, in Chicago, and in London's West End and has a planned Puerto Rico stop in 2019 when Miranda will reprise his role as Alexander Hamilton.
"Hamilton" tells the story of the Founding Father featuring a score that blends elements from Broadway show tunes, rap, blues, jazz, hip-hop and R&B. Hamilton, right-hand man to George Washington during the Revolutionary War, was also the first Treasury secretary as well as an orphan immigrant who came to America to pursue his shot at a better life.
Moreover, "Hamilton" is an example of something even larger than the Founding Father himself — the concept of legacy.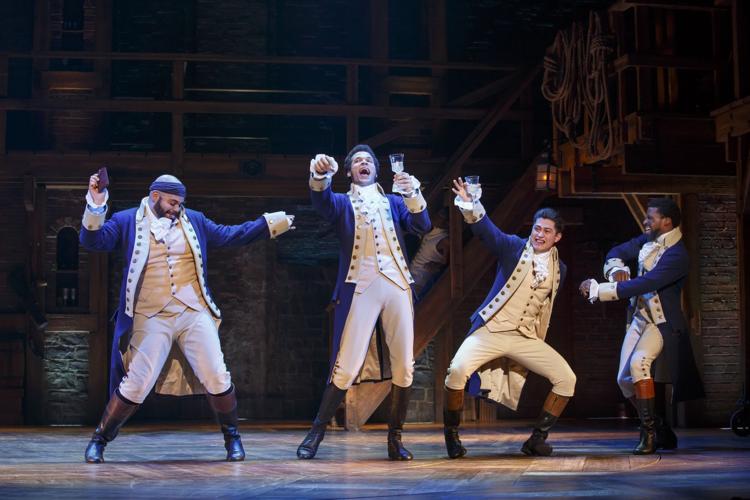 During a visit to Chicago in September 2016, when Miranda sat down for a public conversation with Chicago Tribune critic Chris Jones, Miranda said "it's not what you do in your life, it's who survives you" which encompasses "Hamilton" both as a show and as a titular character.
"For me, it's such an exciting show," DeDee said. "And, no pun intended, it's a revolutionary show that has changed the way people think about a new way of telling a story through hip-hop and through R&B and through poetry.
"It's a story that, even though it's part of our history, not a lot of people know. ... It is such an incredibly satisfying experience to learn about American history and learn about contemporary ways to tell this age old story. There's never been anything like it whatsoever."
You have free articles remaining.
Register for more free articles
Stay logged in to skip the surveys
The best chance for scoring tickets to this show — which sells out everywhere it goes — is to subscribe to Overture's seven-show Broadway season for 2018-2019 and then renew that subscription for the 2019-2020 season. Only subscription renewals for the 2019-2020 season will be guaranteed seats for the Madison engagement of "Hamilton."
New subscription prices have not been finalized, but based on the current season subscription prices, $350 will be the minimum cumulative subscription cost to see "Hamilton" from the top of the balcony.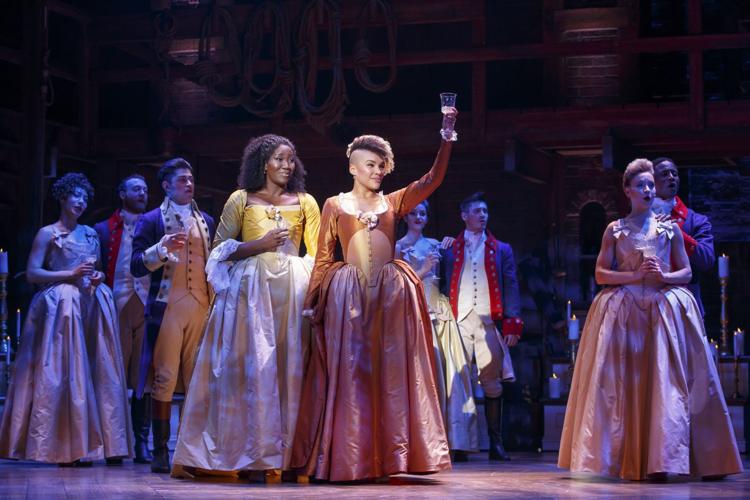 Overture officials do not know exactly when Hamilton will be scheduled in the 2019-2020 season; nor do they know the number of performances yet.
Two years might be a long time for some excited Hamilfans to wait. What should stop them from venturing to other cities to enjoy the tour elsewhere?
According to DeDee, "nothing" should stop fans from seeing it elsewhere because it's the kind of show that will draw them back to see it again and again.
Overture spokeswoman Sarah Knab quipped that she enters the Chicago "Hamilton" lottery every day.
"Hamilton" will also be making stops at the Marcus Center in Milwaukee and the Fox Cities Performing Arts Center in Appleton during the 2019-2020 season. Both organizations made their announcements on Wednesday as well. 
Overture staff aren't able to confirm whether a lottery will be available for additional "Hamilton" tickets when the show is in town. However, the U.S. tour is offering $10 "Ham4Ham" ("Hamilton" tickets for a Hamilton bill) lottery tickets in its current stop in San Diego.
Until the Founding Fathers arrive in Wisconsin's capital city and make Overture Hall the room where it happens, DeDee and the loads of other Hamilfans will keep playing their soundtracks on repeat until they can experience the "Hamilton" phenomenon for the first or umpteenth time.
"It's taken us two years to know when 'Hamilton' will be in Madison," DeDee said. "But we're happy that we are now able to make this announcement and happy to be able to answer that proverbial question everyone has been asking for two years."