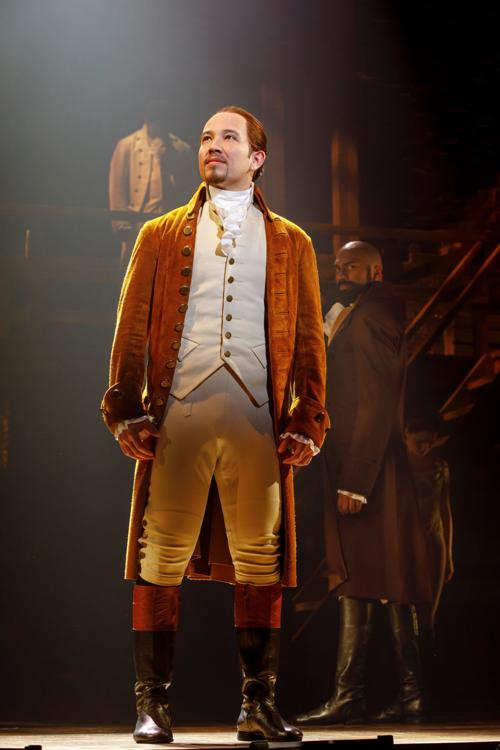 Sarah Marty, who since 2017 has taught college classes on the Broadway musical "Hamilton," said that while many people have watched the movie on Disney+, nothing can match the excitement of seeing the show in person.
"With 'Hamilton,' the thing that you don't get when you see the movie is the choreography, the beautiful dancing and the use of movement," Marty said. "You can't get that until you're actually in the theater and watching a live performance."
The Overture Center is bringing Lin-Manuel Miranda's acclaimed musical back in August 2022, and Marty said it will give those who didn't get to see "Hamilton" in Madison in 2019 another chance.
While the Madison run didn't sell out before it opened because some of the highest-priced seats remained unsold close to its opening, the touring production wound up with full houses for each of its 24 performances.
"I think there are a lot of individuals who weren't able to afford to go the first time because the lower-priced tickets sold out so quickly," said Marty, who sits on the Overture Center's board.
Marty has seen the musical on stage six times and the movie three times, and said she expects many people who've seen it once to return with a friend. "It's hard take it all in the first time," she said. "It's absolutely overwhelming visually when you're watching a live performance."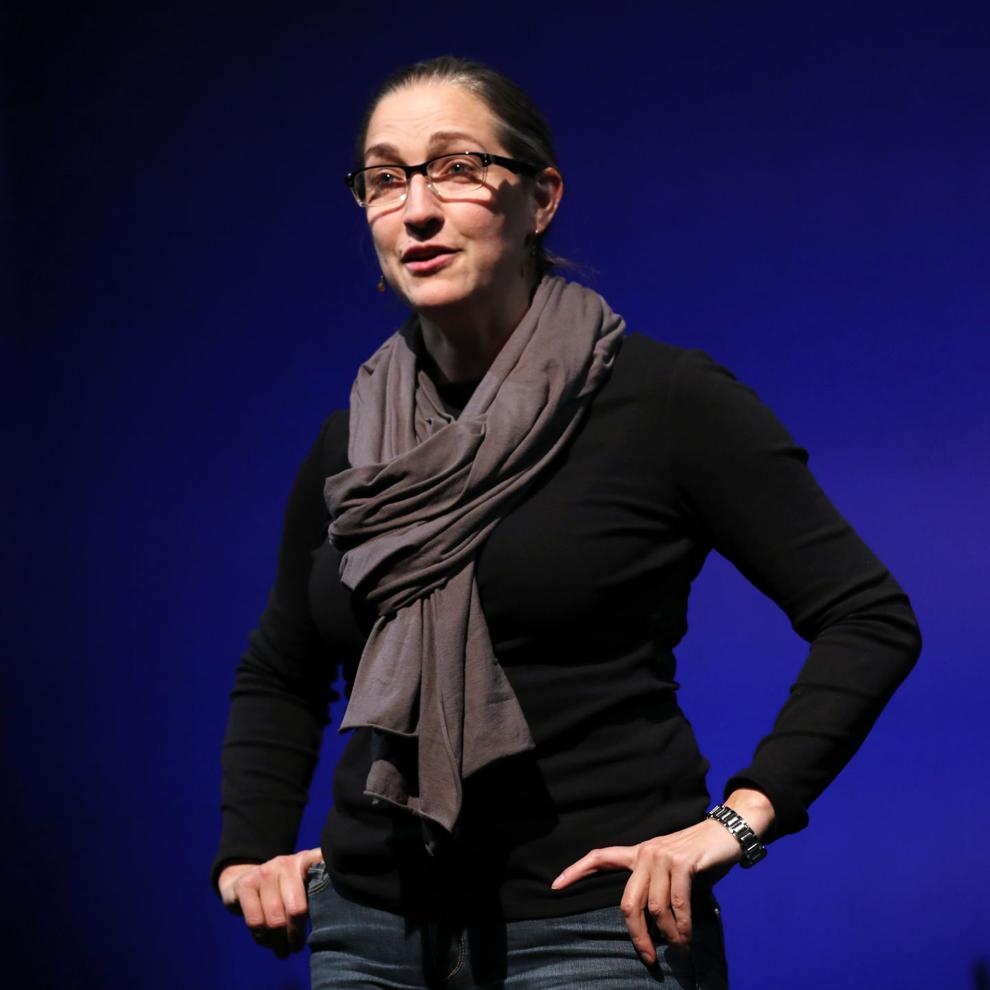 Marty, the producing artistic director for Madison's Four Seasons Theatre, is also interim co-director of the Bolz Center for Arts Administration at UW-Madison's business school, where she teaches courses on arts business and arts leadership.
This summer, she'll be teaching "Hamilton" courses for the UW Department of Theatre & Drama, and for UW Continuing Studies. Besides teaching classes, she's also given many lectures on the musical, including at the University of Missouri-Kansas City.
"Since I've watched 'Hamilton' again on Disney+, there are so many things that are resonating differently right now, based on what's been happening in our country," Marty said.
Marty said it was moving to watch and listen to Amanda Gorman read her poem, "The Hill We Climb," at President Joe Biden's inauguration because of its references to "Hamilton" lyrics.
"And those lyrics in the songs in 'Hamilton,' many of them were drawn from primary source documents from the time when the country was founded," Marty said, noting that the young poet had been influenced by the musical coming out while she was in high school or just starting college at Harvard.
How the new season came together
Tim Sauers, Overture's vice president of programming and community engagement, wasn't able to get "Wicked" for the 2021-22 season. The show got interrupted mid-run by the pandemic, and Sauers said he hopes to reschedule it in the future.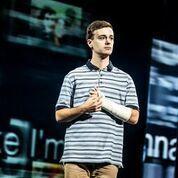 He was able to reprogram many of last season's productions, which had to be canceled due to the pandemic. "Dear Evan Hansen," a six-time Tony Award winner, was rescheduled from the pandemic-interrupted 2020-21 season, as was "Mean Girls" and "Ain't Too Proud — The Life and Times of the Temptations."
Programmers added "Fiddler on the Roof" and "Hairspray" to the 2021-22 Broadway at Overture season, but have yet to reschedule Disney's "The Lion King," and "Oklahoma!"
Sauers, now in his eighth season of programming, said he hopes to present them in a future season.
"Fiddler on the Roof," the production kicking off the 2021-22 Broadway at Overture season, from Nov. 16-21, last came to Overture in February 2012. Sauers said the new version is a fresh, popular revival of the musical that was first performed on Broadway in 1964.
Overture surveys its audiences every year, asking about potential shows it could bring to town, and "Fiddler" was a show that scored high on the list, Sauers said. "So we wanted to make sure that we brought it to Madison."
He said he was disappointed not to get Broadway's revival of "Oklahoma!" back on the schedule. "It was very creative and impressive. I loved it so much."
9/11 tale reset
Sauers said he's excited that Madison audiences will have a chance to see "Come From Away," which he rescheduled from the 2019-20 season, and will be presented from Sept. 28 to Oct. 3.
The Tony Award-winning Canadian musical is set in the week following the Sept. 11 terrorist attacks and tells the true story of what happened when 38 planes were ordered to land unexpectedly in the small town of Gander, in Newfoundland, Canada.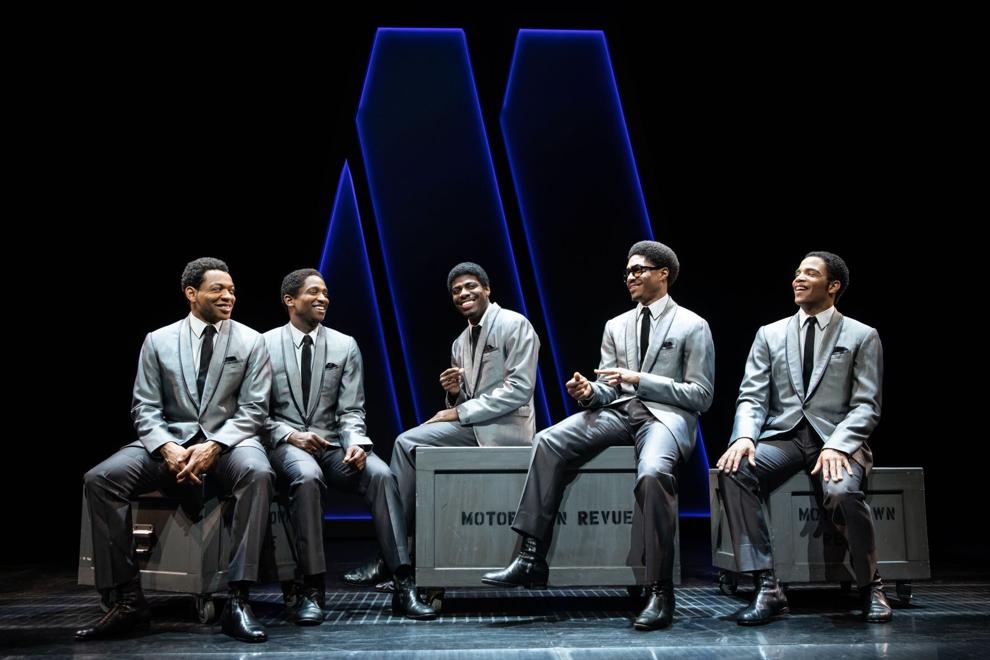 The musical was nominated for seven Tony Awards in 2017 and won for Best Direction of a Musical.
Originally scheduled to play Overture in August 2020, Sauers said it also scored high with surveyed Overture patrons. He called it "one of the most beautiful shows I have ever seen as a Broadway show," and recommended that people to listen to the soundtrack before they see the show.
"It follows a group of people who were stranded in Gander during that time period, and just what happens with their relationships and with the town," Sauers said. "It's one of the most warm shows. And I also love that all the music is Canadian-inspired, Celtic music."
"Mean Girls," a Madison premiere, will be presented Jan. 11-16, 2022.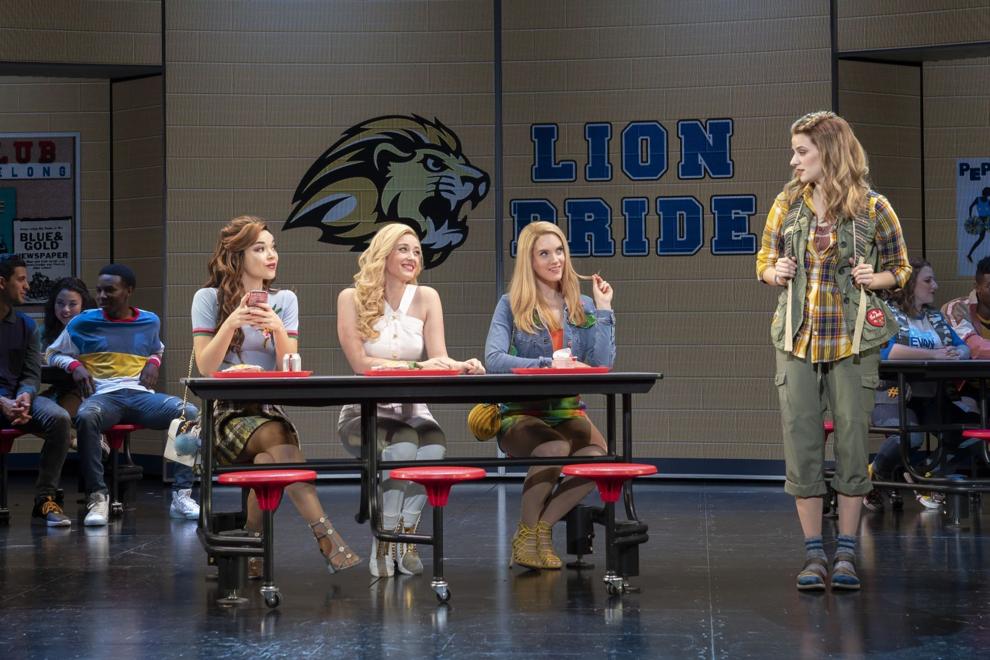 The only time "Hairspray" was at Overture was in 2006. The show coming Feb. 22-27 of 2022 is a new version, Sauers said. "I think it's a really appropriate show to bring in right now that looks at race and identity."
Meanwhile, Overture officials are working with the center's 10 resident arts companies, including the Madison Symphony Orchestra, which recorded an organ performance by Greg Zelek in October in Overture Hall without an audience.
"Each company is very different in the way they're handling all that," Sauers said, "but we wanted to make sure that we're able to help them achieve their artistic goals for the year as well."