With losses of more than $7 million due to the COVID-19 pandemic and 60% of its staff facing layoffs or furloughs, Overture Center for the Arts announced Thursday that it won't reopen until December at the earliest.
"We're prioritizing the safety of our people above everything else," said Chris Vogel, Overture's chief financial and operating officer. "We won't reopen until we can ensure the safety of our people, our patrons, and the performances. We've made all these decisions to ensure that there's an Overture to come back to."
In a typical budget year, Overture, which closed March 13 due to COVID-19, sees revenue between $20 and $25 million, Vogel said. Right now revenues are down $7 million.
Overture is funded in part by a percentage of the city's room tax, which has fallen significantly with the decline in travel.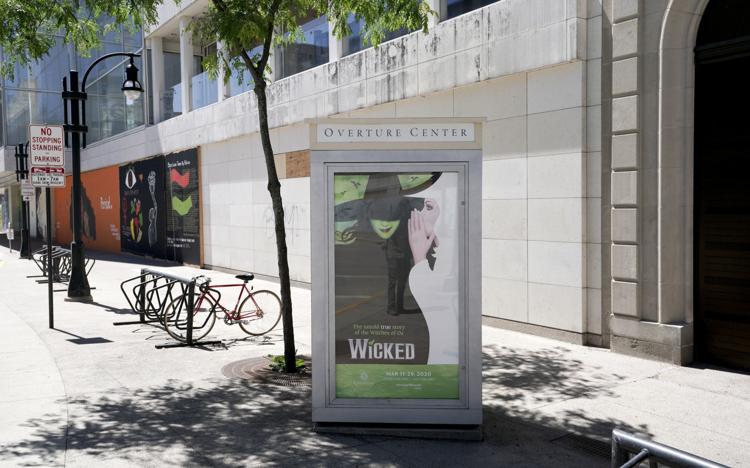 Last week, Overture said it had reduced its staff of 90 people with 60% being laid off or furloughed. Thursday, officials said they've also cut overhead expenditures by more than 60%.
Tim Sauers, Overture's vice president of programming and engagement, said because of the pandemic, Broadway shows aren't touring the country this fall. At this point, all shows at Overture are canceled through the end of November.
Empty seats
Under Dane County's reopening plan, Forward Dane, which is in Phase 2, indoor mass gatherings in public venues — including meetings, conventions, movies and performances — can have a maximum of 50 people, who must maintain physical distancing. That number increases to 100 people maintaining physical distancing under Phase 3, though Dane County has recently added restrictions to gatherings on private property because of a surge in COVID-19 cases.
Overture Hall seats 2,255. Its Capitol Theater seats 1,089, and The Playhouse, 347.
There is considerable variation in what activities people say they are comfortable doing as reopening plans take effect and Gov. Tony Ever's "safer at home" order is no longer in force, according to the latest Marquette Law School Poll that came out Wednesday.
"Most people are uncomfortable with attending sports events such as baseball, basketball or football, a concert or a play: 33% are comfortable and 65% are uncomfortable attending large gatherings of this kind," according to the poll conducted June 14-18 and released by poll director Charles Franklin.
While there will be no public performances this fall, the center is exploring the possibility of holiday programming in December, said Ruth Purcell, Overture's interim vice president of sales and marketing.
"We will follow city, state and national guidelines and will reopen when it is safe to do so," Purcell said.
Overture is also suspending its search for a new CEO following the death in December of Sandra Gajic, 66, who had served as president and CEO of Overture for 14 months.
"It is not viable to bring on a new leader in our current situation," Purcell said. "We plan to revive the search when the time is right."
Canceled seasons
The 15-year-old Overture Center, 201 State St., which replaced the Madison Civic Center, will continue to support its 10 resident arts companies, many of which also put out statements Thursday canceling their fall seasons.
"We're not charging them rent for spaces they are not using at this time," Vogel said. "Their situation is difficult as well with not being able to put on performances. We're partners with them."
Kanopy Dance, a resident company, said it will be delaying its 2020-2021 season, including its popular holiday show, Winter Fantasia, originally scheduled for Dec. 4-6. A spokesperson for Kanopy said the company is looking at spring 2021 instead.
Madison Ballet's signature "The Nutcracker" won't be presented this year. Potential collaborations and alternative performances in December are to be determined, it said in a statement.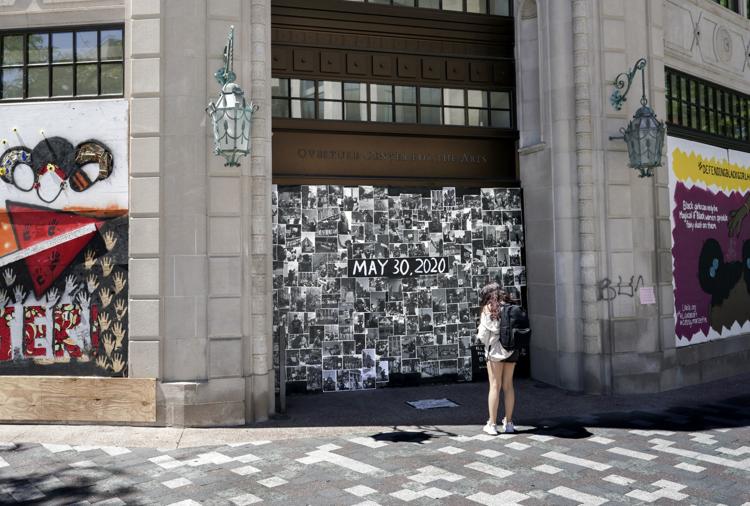 Roseann Sheridan, Children's Theater of Madison's artistic director said CTM has created a plan for its next season that reflects a gradual re-entry into live performance. It will start with a "virtual/streamed production" in the fall and move "incrementally toward a full in-person performance of Peter Pan in May 2021," Sheridan said in a statement.
The Wisconsin Chamber Orchestra said its Nov. 20 opening concert of WCO's Masterworks featuring John O'Conor will move to April 2022, and its December "Messiah" performance will be postponed until December 2021.
"The WCO is exploring alternative programs to be performed at Overture or other offsite venues and live-streamed for viewing," orchestra officials said in a statement.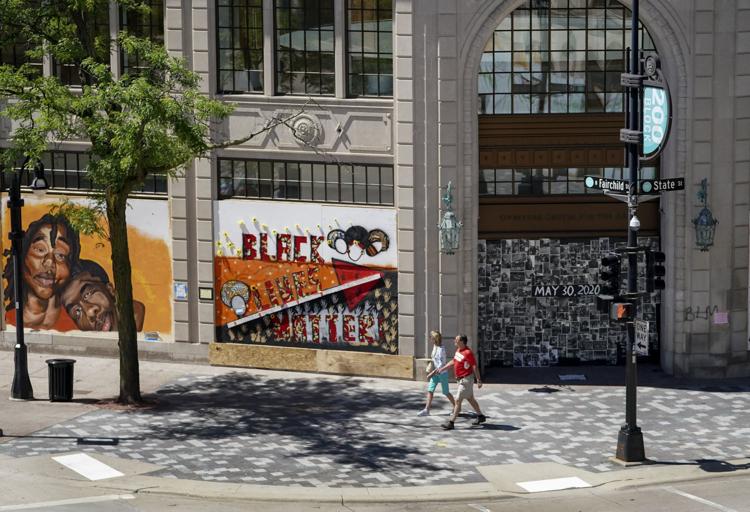 She said "The Lifespan of a Fact" will be rehearsed remotely, performed and recorded on Zoom or a similar platform. The digital performance will be shared with ticket holders online in September during its originally-scheduled time frame.
"We hope that this plan … still offers the best Forward Theater experience we can provide," Uphoff Gray said in an email to supporters. She said about 2,300 Forward subscribers have already committed to the company for the coming year.
Generous patrons
Purcell said ticket holders for Overture Presents and Broadway at Overture will be contacted individually about the status of performances as shows get reprogrammed.
She said ticket holders may be anxious, but advised them not to panic. "We're asking people to be very patient."
Emily Gruenewald, Overture's vice president of development, said the center has gotten just more than $200,000 in revenue from ticket holders who have donated their tickets instead of asking for refunds.
"That has been just incredible," she said. "Moving forward, we hope that people will consider that for canceled shows, because it certainly has been a significant help for us during this time."
"It is not viable to bring on a new leader in our current situation." Ruth Purcell, Overture's interim vice president of sales and marketing
"It is not viable to bring on a new leader in our current situation."

Ruth Purcell, Overture's interim vice president of sales and marketing
Stay up-to-date on what's happening
Receive the latest in local entertainment news in your inbox weekly!