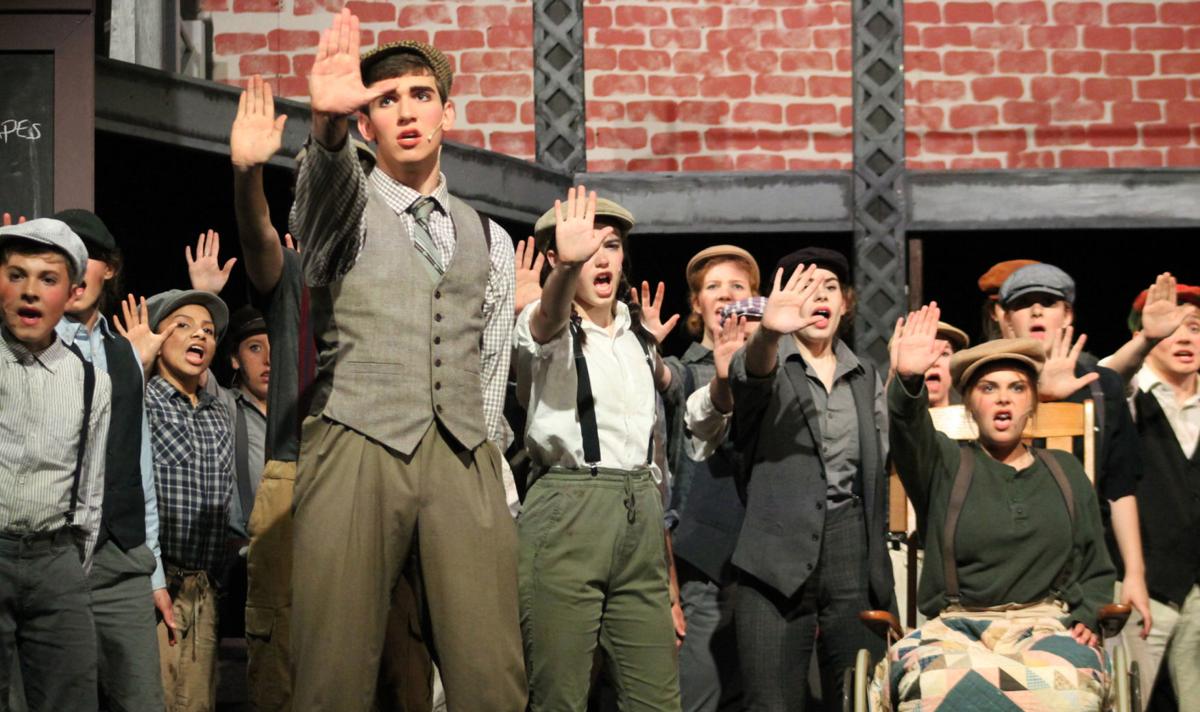 The Overture Center's Jerry Awards gala, made up of performances recognizing excellence in Wisconsin high school musical theater, will go on — just online, this year.
The Jerry Awards 2019-2020 show will happen despite state restrictions on public gatherings due to the COVID-19 pandemic. Award recipients will be recognized as scheduled, at 7 p.m. June 7 on Facebook Live.
"We understand how much work went into these school productions and how much our students look forward to this night recognizing their achievements," said Tim Sauers, Overture's vice president of programming and engagement and co-host of the show. "We're going to give them the honors and recognitions they deserve."
This season, 101 schools and community theater groups from 32 Wisconsin counties took part in the program. Eight-five productions were evaluated by Jerry Awards reviewers.
The program is in its 11th year. During its first few years, it only included schools in the Dane County area.
Arrowhead Union High School in Hartland, 60 miles east of Madison, won this year in the category of "outstanding musical" for its production of "The Wedding Singer."
This year, 271 Jerry Awards will be presented with multiple recipients in each category, from acting to stage management and from choreography to costume design. The list of recipients can be found at overture.org/programs/jerry-awards.
The Jerry Awards began in 2009-2010 as The Tommy Awards, and were renamed in 2018 for arts philanthropist Jerry Frautschi, who donated $205 million for the creation of the Overture Center. He and his wife, Pleasant Rowland, commissioned the building. Rowland also donated $26 million to the center.
Overture cut ties with the program's original namesake, Lodi native Tom Wopat, a star of the 1980s TV show "The Dukes of Hazzard" and a Broadway actor.
In July 2018, Wopat pleaded guilty to inappropriately touching two women in the cast of a musical in Massachusetts that he was starring in. He was also found with cocaine during his arrest, and sentenced to a year of probation.
Twenty-five of the participating high school musical theater programs were affected by COVID-19 school closures, and couldn't be reviewed. Overture plans to pay tribute to those productions and students involved during the livestream event.
To be eligible for the Jerry Awards, high schools apply in the fall or spring to have their musical reviewed by the program. Three judges — industry professionals and educators — are assigned to see the show and critique it in categories such as performance, design and direction.
Evaluations are compiled and sent to each school with nominations. In addition to being recognized at the awards show, participating students are eligible to audition for the Jerry Ensemble, which performs at the Jerry Awards show and in other capacities.
Students also have the opportunity to become student critics and receive ticket offers to performances at Overture Center, and the theaters that collaborate for the Jerry Awards: Marcus Performing Arts Center in Milwaukee, The Grand Theater in Wausau, and Viterbo University Fine Arts Center in La Crosse.
Videos from past awards shows can be found on PBS Wisconsin's website, pbswisconsin.org.