Even for one of the holiday season's most enduring classics, the events of the past two years have brought changes. Now, ballet companies across the country are hitting the refresh button on their "Nutcracker" productions — including two in Madison.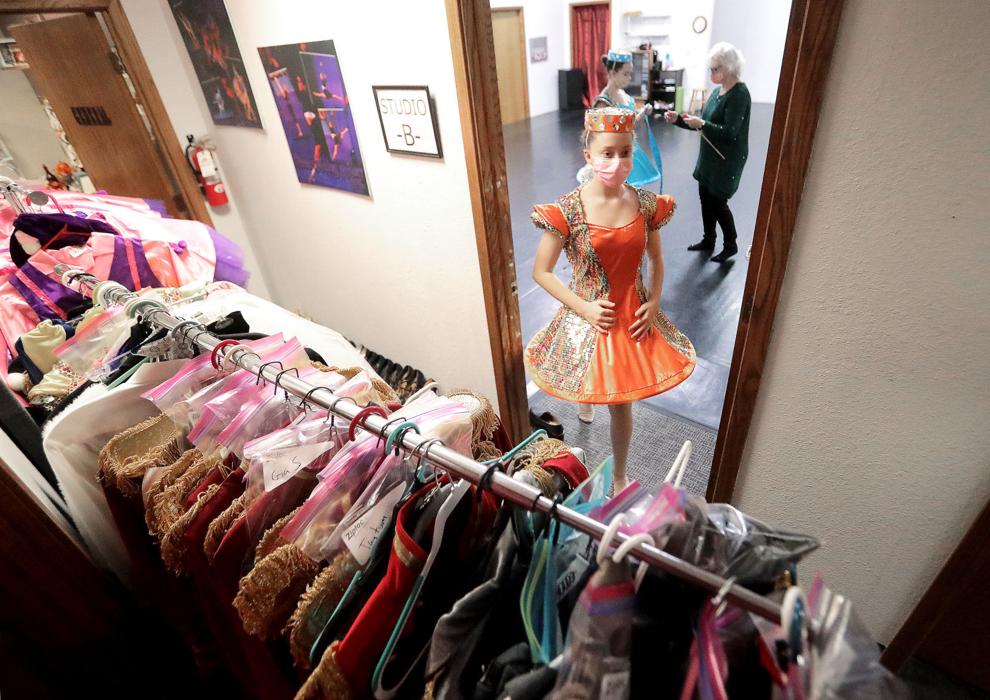 Dance Wisconsin, whose full-length ballet titled "The Nutcracker: Marching Forward" runs Dec. 18-19 at Union Theater's Shannon Hall, is dropping characters increasingly seen as stereotypes and replacing them with colorful, imaginative substitutes.
Madison Ballet, returning to the indoor stage for the first time since the start of the COVID-19 pandemic, is entirely retooling the choreography for its "Nutcracker" scheduled for Dec. 17-26 in Overture Hall.
After canceling their annual holiday performances last December, both companies have undergone challenges familiar to any performing arts organization hanging on since March 2020. Yet during a year away from the stage, both looked at ways to intensify the magic of the "Nutcracker" tradition — while making it feel more inclusive — as it returns to the theater.
'The Nutcracker: Marching Forward'
JoJean Retrum, artistic director of Dance Wisconsin, grew up in her mother's dance studio but saw her first live performance of "The Nutcracker" in Chicago at age 17. She has been involved in the Madison production now for 44 years.
In 1977, her mother's Madison-based company staged its first "Nutcracker" performance at West High School. Soon it would move to the Civic Center until finding its current performance home in Memorial Union's 1,165-seat Shannon Hall.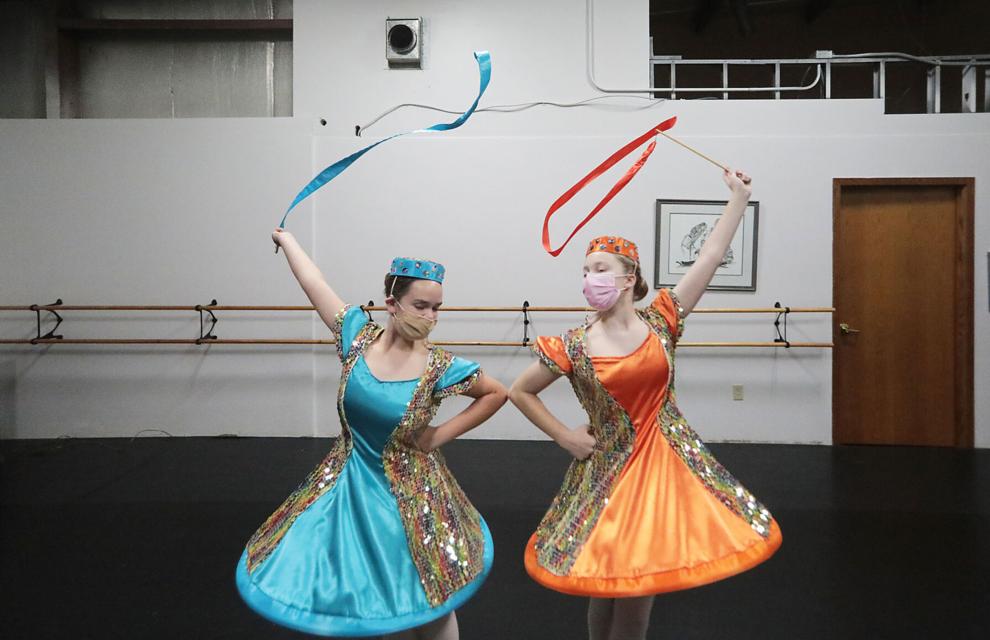 "The Nutcracker: Marching Forward" will feature 80 dancers, a live orchestra, the Monona Grove High School Singers and guest artists from the Joffrey Ballet and Big Muddy Dance Company.
But audiences also will see a marked change from productions past. Dance Wisconsin is revamping parts of the original "Nutcracker" that could perpetuate stereotypes.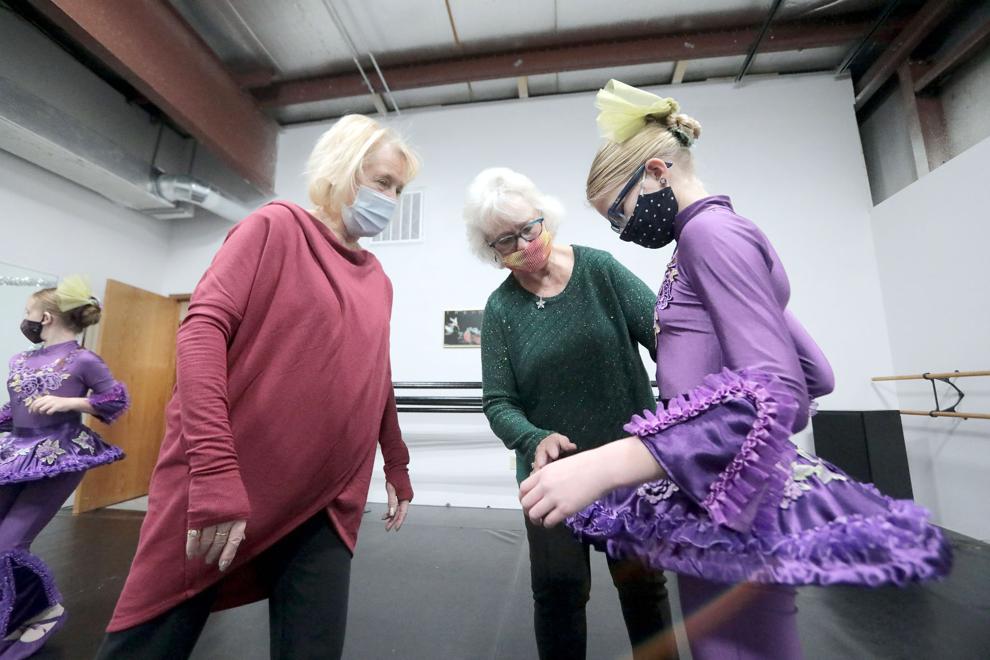 Traditionally, the second act of the ballet by 19th century Russian composer Pyotr Ilyich Tchaikovsky includes a sinuous "Arabian" dance, a spirited "Chinese" dance and a percussive "Russian" dance. Retrum and her team replaced those numbers with dances by a cast of "sweets" — a fitting replacement for a ballet that stars a Sugar Plum Fairy and charms audiences with an over-the-top Mother Ginger and her Bon-bons.
Now, the dancer spotlight will be on "Meskouta" (a Moroccan orange cake), "Gumdrops" in bouncy, sequin-bedecked hoop skirts, and "Medovik" (a Russian dessert with blueberries).
Retrum retooled the choreography, and costume designers Kathy McCaughey and Ashley Christensen constructed new costumes for the roles.
"It was a group effort" to renew the production in these ways, Retrum said. "You always keep learning."
Other dance companies across the country are reexamining their "Nutcrackers" as well, often in light of Asian stereotypes in the original. Colorado Ballet, Pacific Northwest Ballet in Seattle, the Boston Ballet and Tulsa Ballet are among those changing or making dances more culturally authentic.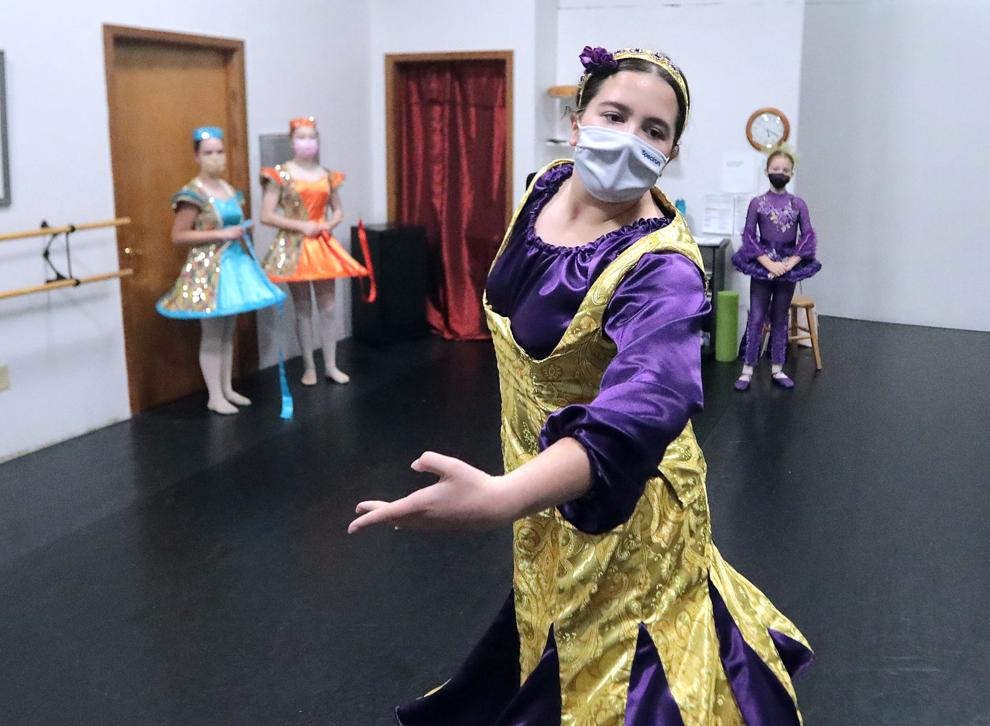 "There's been a lot of social media about the stereotyping of characters," Retrum said. "If (a depiction) makes someone feel bad, we don't need that. In my view, going to the 'Nutcracker' — with the beautiful music, the dancing — should make people feel good."
'Nutcracker' at Overture — and Fort McCoy
New choreography will be the star in Madison Ballet's "The Nutcracker," opening later this month at the Overture Center. The change is in celebration of the company's 40th anniversary and also a reflection of its artistic director, Sara Stewart Schumann, who took the helm after the departure of longtime Madison Ballet artistic director Earle Smith in 2018.
The ballet company is also doing something completely novel: Taking Act II of "The Nutcracker" to Wisconsin's Fort McCoy to perform for the Afghan evacuees living there as they await new homes across the U.S.
Act II will be presented on a stage being constructed for the performance inside a warehouse on the base, said Madison Ballet CEO Jonathan Solari. Dancers also will conduct dance classes for the children there.
Solari said he "dreamt up" the idea of taking "The Nutcracker" to Fort McCoy after hearing that half the people at the base awaiting new homes are children.
"I didn't know how many people would be willing to make it happen," he said, but he quickly got approval and support from the Department of Homeland Security and Department of Defense to stage the ballet.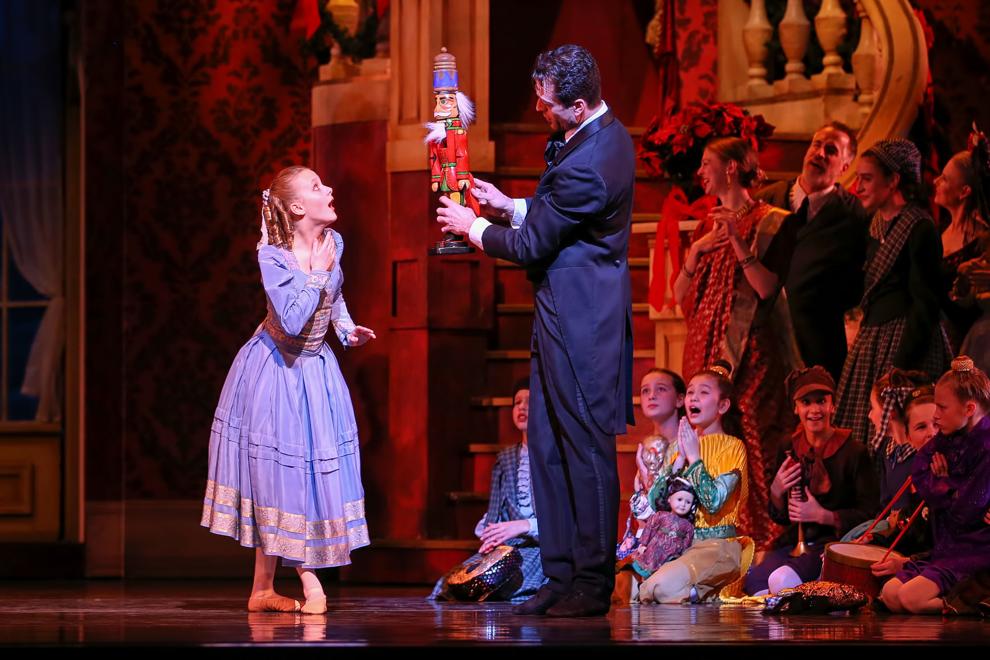 "'The Nutcracker' is a tradition here. It has Russian roots, but it's a strangely American tradition," Solari said. "More than anything, I think (the performance) is a gesture of welcome."
The dancers are excited about their Fort McCoy appearance — and also about getting back on stage in Overture Hall, Schumann said.
"They just can't wait to get back in front of an audience. It's very emotional," she said.
Closed by COVID
Madison Ballet was set to go on stage at Overture with "A Midsummer Night's Dream" in March 2020 when all live performance was shut down by the pandemic.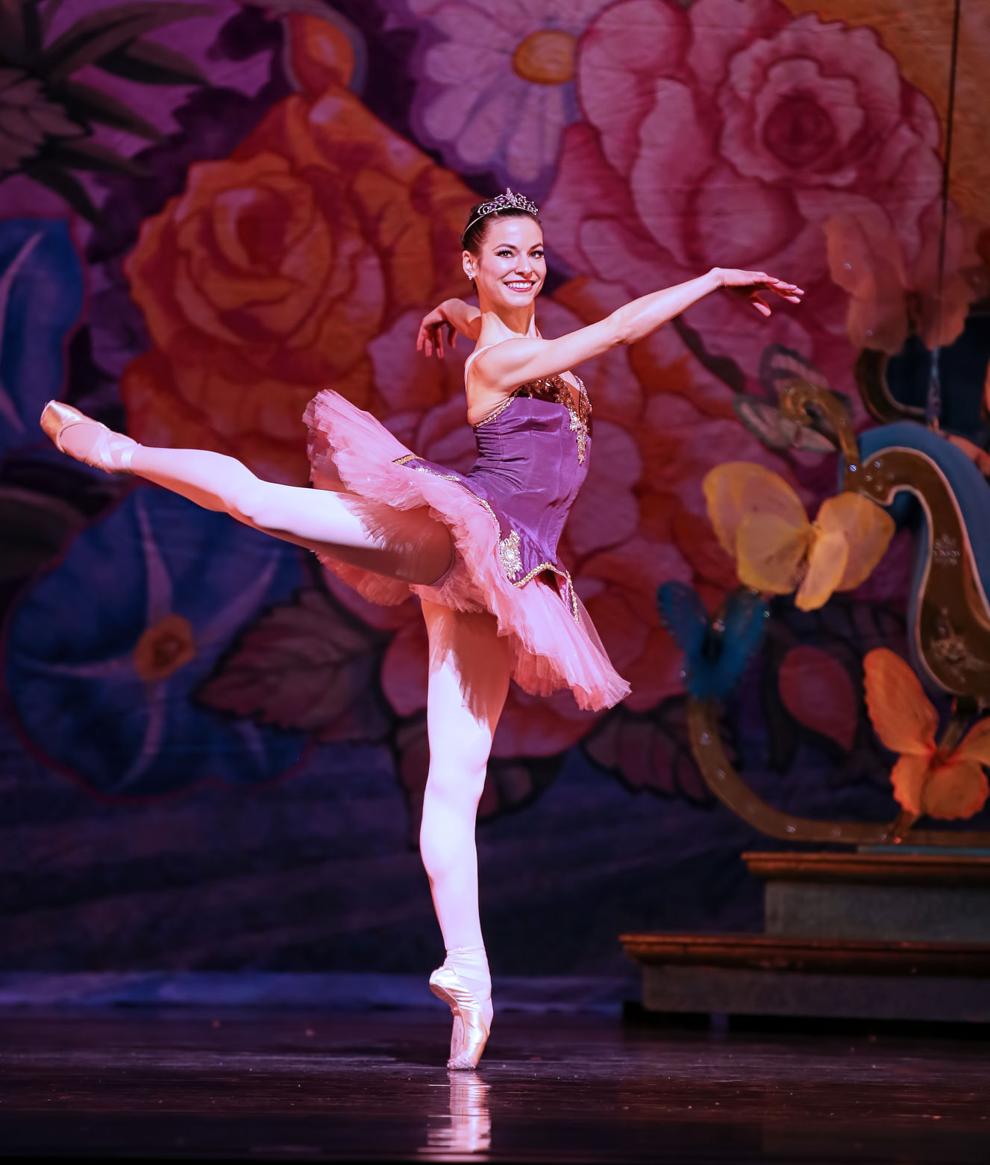 More than a year later, the company performed "Midsummer" outdoors at Warner Park and in Delafield, drawing not only a free-admission crowd, but others who might have simply been passing by in the park and were drawn in by the performance, Solari said.
"Midsummer" was a great transition to help dancers get back in shape and ready for the rigors "The Nutcracker," Schumann said. Her new choreography will sharpen the ballet's storytelling and emphasize the "dream" of Clara, the little girl who is gifted a toy Nutcracker at a party, then falls asleep and dreams that the Nutcracker has come alive as a Prince.
In another departure, Schumann has cast an adult in the role of Clara. That's partly because planning for this year's "Nutcracker" started before children under 12 could get the COVID-19 vaccine.
"In addition to doing a new 'Nutcracker,' I had to think, 'How am I going to do a "Nutcracker" without children?,'" Schumann said.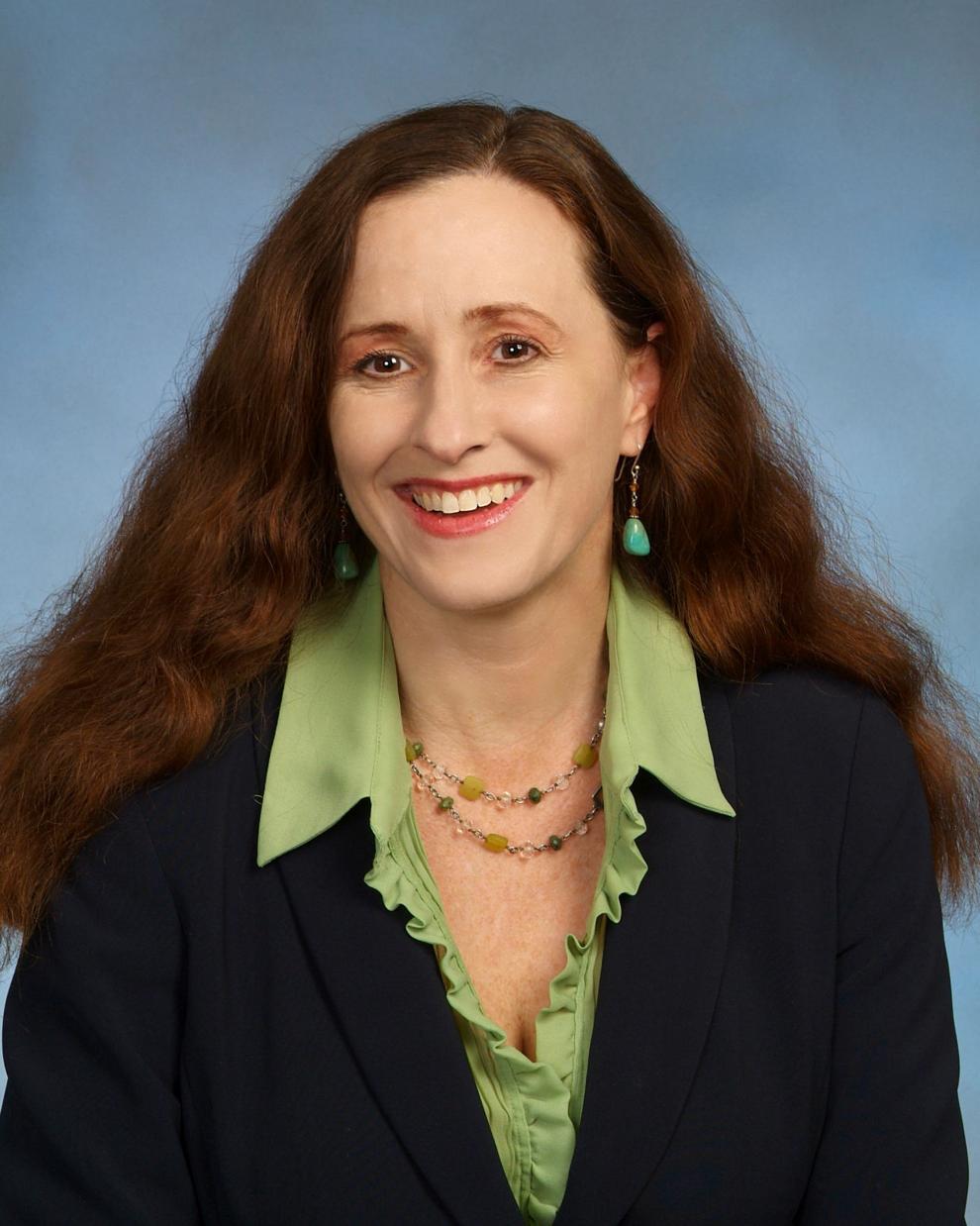 Along with Madison Ballet's ballet master Thomas Mattingly, Schumann shaped the choreography so that the roles for children can grow over the years as the cast size does, she said. Schumann, who was choreographer, solo dancer and ballet master with the Lyric Opera of Chicago for 16 years, has performed in many "Nutcrackers" over her career, including as the American Beauty Rose in the famed Ruth Page version.
"I will definitely give a shout out to Ruth Page" in the new Madison Ballet production, she said.
Schumann, who likes "a 'traditional' 'Nutcracker,'" enlisted the expertise of area dancers to add cultural richness.
"The prior production was extremely sensitive" to how it portrayed characters, she said. But to bring in more voices, "We thought, let's use the local artists that we have," such as Madison Ballet dancer Michelle Ramos, originally from Mexico City with a background in flamenco, and Yu-Jhe Sun, originally from Taiwan, in consultation with Yaqi Wu, a Madison-based traditional Chinese dancer, who are helping to remake the Chinese dance.
"For me, there were a lot of influences when I put this production together," Schumann said. "This was an opportunity for me to bring in some more of the magic."