As a full-time musician whose gigs dried up as a result of COVID-19, Mark Croft appreciates how it feels to worry about making a mortgage payment.
The singer-songwriter and his wife, Kiersten Iovinella, bought a house in Monona in September, and, six months later, while he had nowhere to perform, Iovinella lost her job.
The effort, organized by Len Mormino, a school counselor at Memorial High School and fellow singer-songwriter, is raising money for Porchlight, a local nonprofit that runs the men's emergency shelter system, and provides housing and other assistance to homeless people and those in jeopardy of losing their housing.
"I got just the smallest taste of feeling what it's like to have some uncertainty around your living situation, and I can't imagine what it would be like for somebody, especially during this health crisis, to find themselves at risk of losing their home, or not being able to pay their rent or finding themselves on the street," Croft said.
Croft said the danger of losing housing is compounded by health and other economic factors. "So I was happy to step in and do whatever I could and hopefully it's going to do some good and we'll raise some money as a result."
Croft, 42, started performing again recently, as local bars began reopening. During the shutdown he was able to get a grant from a writers group and streamed performances on Facebook Live and on his website, which brought in donations and tips — from "friends, fans and family members" that helped him weather the pandemic.
Joining Madison Artists United lets him "pay it forward and help others that were affected by this crisis far worse than I had been," Croft said.
The song he performs for the Madison Artists United website, "Break My Heart," is something he wrote more than 12 years ago with these lyrics:
"Lover of mine, concentrate
because you can outshine any fate
I know you're seeking, some escape
and if I could you know I'd take your pain away"
In 2008, Croft shared the same song in another musician-focused fundraiser also organized by Mormino, who before his 10 years at Memorial, spent 10 years as a counselor at West High School.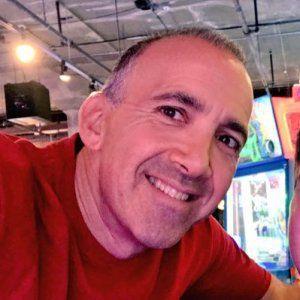 Making a difference
That larger-scale effort was Madison for World Health and included a concert, a student art show, auction and compilation CD project featuring Croft, Leo Sidran, Rob Dz and other local musicians.
Mormino said the health project had multiple corporate donors and raised more than $10,000 for the former local AIDS Network and The Global Fund, which fights AIDS, tuberculosis and malaria.
The theme of both efforts is "Madison artists can make a difference," Mormino said. "Arts can help the community. Artists want to help. And this is one way is to bring people's attention to a need from the community."
Mormino, 51, of Middleton, said one of the greatest community needs to come out of the COVID-19 pandemic is housing, and Porchlight's DIGS program seemed a logical beneficiary.
"As artists we really targeted them to help an agency do the work that they're good at," said Mormino, who has also written children's books.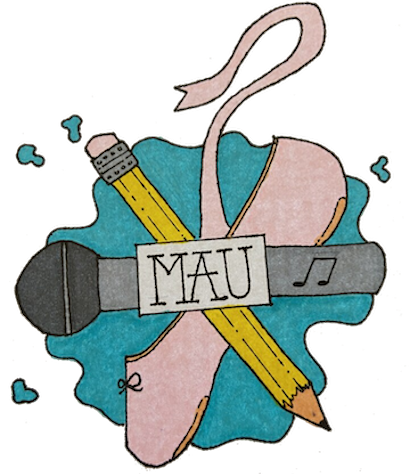 His older daughter, Madison, created the Madison Artists United website and his younger daughter, Sophia, designed its logo. "It's been a little bit of a family affair," Mormino said.
Pat Zietlow Miller, local author of "Be Kind," a New York Times picture book bestseller, reads from it for the Madison Artists United project and speaks to the pandemic and housing insecurity.
Sue Moberly of Torn Edge Art Studio is donating silver jewelry to the site's auction and contributes a video of herself making jewelry and describing the importance of Porchlight's work.
Monkey Business Institute filmed an improv performance centered on the coronavirus, complete with face mask jokes, for Madison Artists United.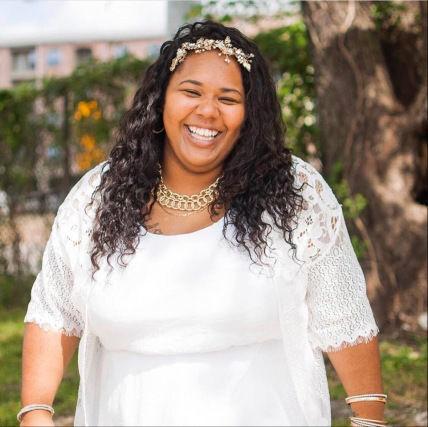 Youth activist Monica Davidson, who graduated from West High School, and was influenced by Mormino when he was there, appears in a spoken word performance, "Did You Forget to Remember?"
The piece looks at how COVID-19 and quarantine has hit black communities harder.
"For those rolling eyes at this piece, we see your silence. We see you being defiant," she says in the poem. "We're all in this together, or did you forget to remember?"
Davidson, 31, a writing teacher, youth basketball coach and member of a Houston poetry slam team ranked fifth in the nation, was also part of Mormino's 2008 project. "I really believe in giving back if and when possible," she said from Houston, Texas, where she lives.
"The first time we were able to make a legitimate contribution, and so I definitely felt like that was something that I needed to be a part of again," she said.
The coronavirus "has literally turned the world upside down, but for those folks whose world was already turned upside down," Davidson said, it's going to be much harder for them to recover, "whether they got sick or not."
About Porchlight
Porchlight's DIGS program started in 1999 and helps with rent, security deposits, utility bills, moving costs, storage fees, medical and automotive needs, and child care expenses.
DIGS coordinator Hasan Mohr said about 100 people use the service each month, with 60 percent getting immediate support.
"The trick or challenge in providing these kinds of help during the pandemic is to try to rise to the occasion and help the many people who are in desperate trouble and who have never needed these kinds of help before," said Mohr, who has worked for Porchlight for about 30 years.
At the same time, he said, the organization needs to continue to support the many housing emergencies that aren't directly related to COVID-19, but are still urgent for people who are homeless, along with people who are disabled or are victims of domestic violence.
"The analogy would be with health care providers who have stopped doing 'non-essential' procedures," Mohr said. "Every housing-related emergency for us is essential."
Porchlight, he said, has always been at "saturation level," so Mohr said he's not able to say the organization is seeing more people than it had been. He said it has seen a huge increase in numbers of Hispanic people.
"One immediate change is normally people have a short term loss of income or they have limited income and just need help making up the difference," he said. "The big change now, since the middle of March, is hundreds of people with no income at all."
Mohr said he sees Madison Artists United as a positive development. "Hopefully they'll be successful in raising money for our program," he said.
The effort, Mohr said, is something "creative and spiritual in response to these horrible developments."
Stay up-to-date on what's happening
Receive the latest in local entertainment news in your inbox weekly!