It's not just about the telekinesis, the buckets of blood, the fire. Although the director promises all those elements will be well represented.
"Carrie" isn't a horror story. It's really just about normal teen insecurities, pressures and emotions — albeit taken to an extreme, said Andrew Abrams, Capital City Theatre artistic director.
The natural artistic format for conveying all that overwrought emotion of being a teenager may be the summer musical.
That's why it makes sense that the reboot of the "Carrie" musical was chosen to be the first public full-scale production from Capital City Theatre's conservatory students.
"At its core 'Carrie' really is a story about teen angst," Abrams said. "What better way to work with students who are about that age (than) to give them a story about teen angst and then blow it up?"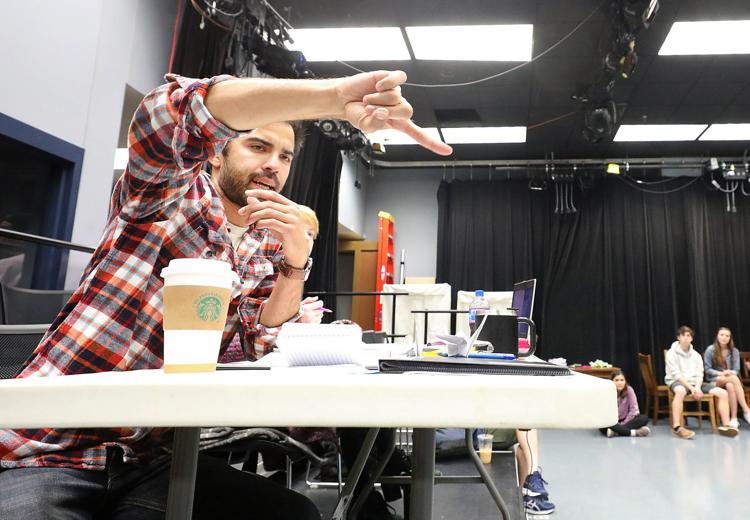 Derided as possibly the worst reviewed musical in Broadway history, "Carrie" is enjoying a renaissance of a sort. The 1988 musical flop was rebooted off Broadway in 2012 and theaters are continuing to refine it and put their own spin on it, "Carrie" director Jake Penner said.
Capital City Theatre's version will be staged Friday through Aug. 11 at Madison Area Technical College's Mitby Theater.
The Stephen King story focuses on a teen girl, Carrie, who is raised by her abusive and overly religious mother and is excluded and tormented by her fellow high school students. After one last humiliation, the story spirals to its paranormal, violent end.
"What's so great about this musical is every generation has embraced this story," Penner said. "Over time its kind of caught its footing in the culture."
The music has a 1980s pop/rock vibe that should appeal to adults but also youthful lyrics that teens are drawn to, said Gail Becker, Capital City Theatre's director of education.
You have free articles remaining.
Register for more free articles
Stay logged in to skip the surveys
When Aimee Hanyzewski signed on to become the production's scenic and lighting designer, the first thing she wanted to discuss was how to pull off what has become the iconic image from the 1976 movie — Carrie (played by Sissy Spacek) drenched in buckets of pig's blood at her high school prom.
All ideas were on the table, Hanyzewski said.
"We are going to have buckets of blood (and) represent the violence and destruction," Penner said. "(Just) not when you're expecting it."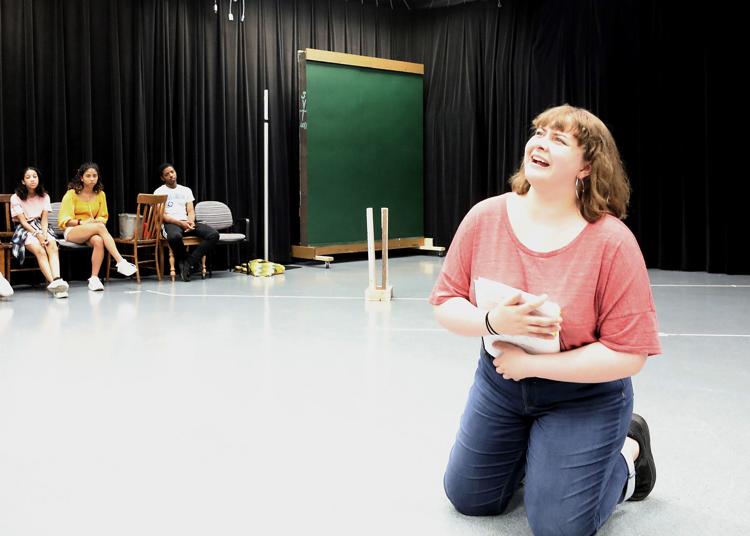 For the teens and young adults working on the show now, the story has new resonance beyond the horror movie climax, several cast members said.
"It's a show about high schoolers and a real high school issue — bullying," said Janelle Sanabria, 17, who will be a senior this fall at Monona Grove High School and plays Carrie's mother Margaret. "Of course, it ends in a more extreme way."
Throughout the show, there are moments that seem to have taken on new meaning since "Carrie" was first staged as a musical, Penner said. As Carrie discovers her telekinetic powers, she breaks a light bulb at school with a loud popping sound.
"A loud pop in the middle of a high school means something a little different in 2019 than in 1988," said Penner referencing the threat of school shootings that students now deal with.
That's part of what makes the musical chilling in a new way for this generation of teens.
"The weird thing is Carrie White — you love her," said Laetitia Hollard, 16, who plays Carrie and will be a junior this fall at McFarland High School. "You want her to succeed. But in the end she kills everyone. ... Would we feel the same if Carrie had a gun?"