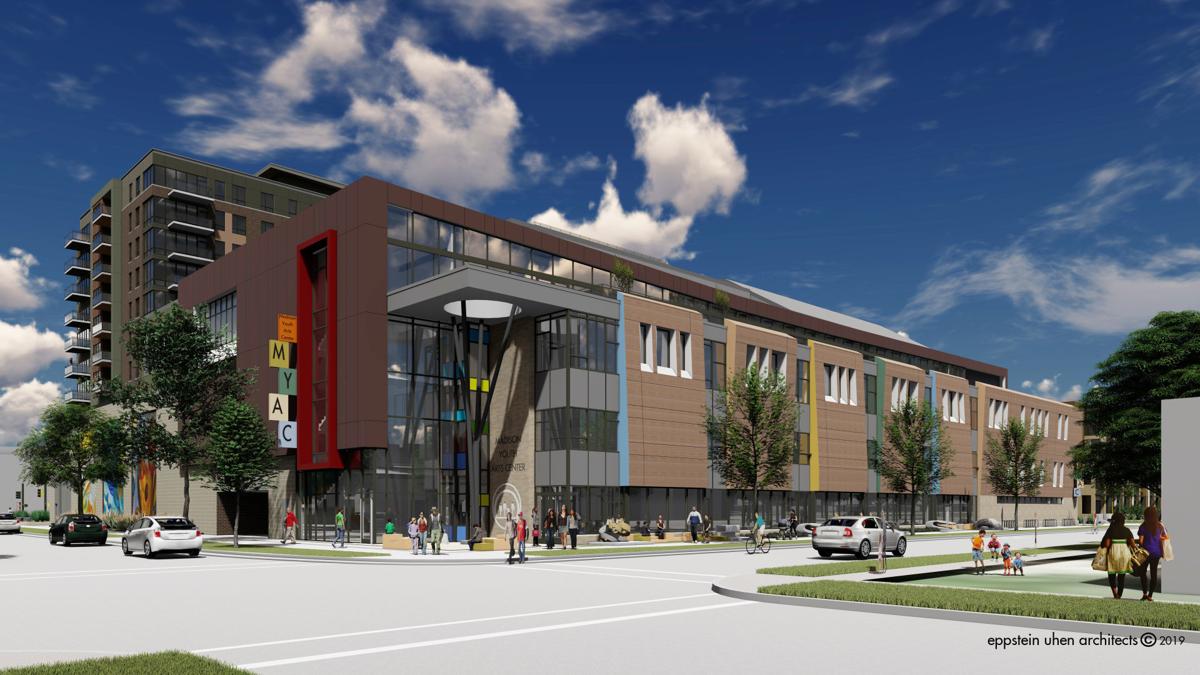 The Madison Youth Arts Center planned for Madison's Near East Side has tapped one of the city's best-known arts philanthropists for much of its funding.
Longtime youth arts supporter Pleasant Rowland has pledged a gift of $20 million to help construct the 65,000-square-foot building, slated for groundbreaking in April at the corner of Ingersoll and Mifflin streets.
"I think any philanthropist looks to see how many people its dollars will impact," Rowland said in a phone interview. "I can't think of a gift I could give that would impact more than this, in the arts and for young people. I think there will be a whole generation — generations — to come that will feed … the arts in the community."
Another $5 million has been raised from major donors so far for the project, which has an expected price tag of about $35 million, said Allen Ebert, executive director of Children's Theater of Madison, or CTM.
CTM and Madison Youth Choirs, both nonprofits with a longtime presence on the local youth arts scene, will anchor the center, designed as a place where school-aged youth can engage in the performing arts.
Seventy people representing more than 20 local arts organizations attended a meeting last fall to learn about the proposed facility, Allen said. He and Madison Youth Choirs artistic and executive director Mike Ross say their next task is to circle back to those interested groups to learn more about their needs, and how they might be able to use the center's resources after it opens in the fall of 2020.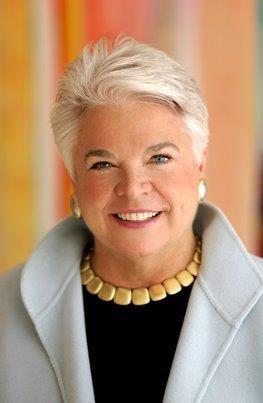 Rowland, best known for creating the American Girl doll brand — sold to toy giant Mattel in 1998 for $700 million – has given tens of millions to the Madison arts and culture community, funding theater, music, visual arts and many programs focused on children. A $205 million gift from her husband Jerome Frautschi — proceeds from the American Girl sale — built Downtown Madison's Overture Center for the Arts, and Rowland's creation of an endowment for Overture's resident arts organizations has been critical to their success. She has been active in children's publishing, writing and education throughout her career.
Madison youth are brimming with interest in the arts, but they have no central place to explore that, Rowland said.
"We've done our job, from the point of view of having kids interested in the arts and wanting to perform, and training them at early ages," she said.
"It's all here. It's not a matter of — oh, we have to interest kids in the arts. That's not the issue. The issue is — they're interested; let's give them a place to perform."
Shortage of space
The Madison Youth Arts Center will contain offices, a common space, 15 rehearsal classrooms, production and costume shops, a 300-seat theater and a flexible performance studio with seating up to 125. A sensory-friendly classroom is also planned.
The center is part of a larger proposal for the 1000 block of East Washington Avenue by Stone House Development, which would include an 11-story building with 120 apartments, 51,000 square feet of commercial space and a 290-space parking garage.
The plan received initial approval this month from the city's Urban and Design Commission and will go before the Plan Commission on Monday, said Madison planning division director Heather Stouder.
Performing arts groups have long been plagued by a shortage of local performance, rehearsal and administrative space — a dilemma that sparked the very idea of a youth arts center.
Madison Youth Choirs, which offers choirs for children ages 7 to 18, currently shares office and rehearsal space with Madison Ballet in the dated and mostly vacant Westgate Mall.
You have free articles remaining.
CTM has outgrown its second-floor walk-up office space on State Street, and currently has to rent properties "from seven landlords" to hold its youth theater classes, rehearsals and summer camps, Ebert said. Scheduling its season of family-friendly theater productions at Overture Center for the Arts is always challenging, because Overture's seven performance venues are already bursting at the seams.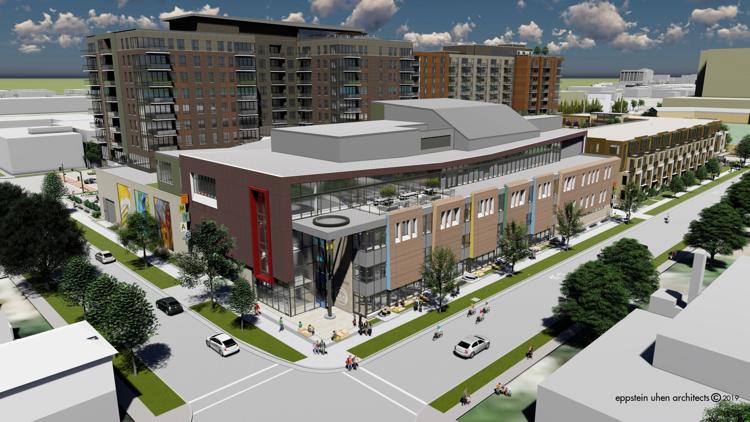 In the youth arts center, acoustics will be much improved and classrooms will have enough space for parents to watch MYC rehearsals, Ross said. Classrooms will be soundproof so a lot of activity can take place in different spaces concurrently.
"There could be a choir singing over there, and a scene-acting class here, and a flamenco dance class next door," said CTM artistic director Roseann Sheridan.
Ross stressed that plans for the building's use and tenants are still evolving. Questions, ideas and input are welcome and can be sent via the center's website, www.madisonyouthartscenter.org.
The center is also gathering youth for a listening session Jan. 16.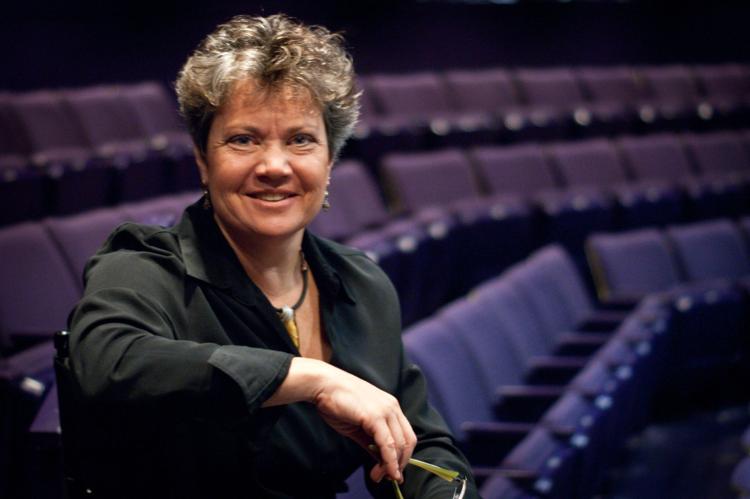 "We're also having kids involved in the process, giving us feedback on the designs," Sheridan said. "(If) we think this is something kids are going to be interested in and will feel good to them — let's ask them what's important to them."
A 'home' for youth arts
The center is in discussions with Dane Arts Mural Arts, or DAMA, about possibly creating three large-scale murals on the exterior side of the building, said Dane Arts director of cultural affairs Mark Fraire.
The murals would be a community effort, said Fraire, who also praised Ebert, Sheridan and Ross for their determination to make the center inclusive and to drive more participation in the arts by underrepresented youth.
Located on a major bus corridor, across from Lapham Elementary School, and within walking distance from a number of affordable housing developments as well as market-rate apartments and single-family homes, the project's site "is in the middle of a diverse neighborhood," Ross said. "We are going to sit in a neighborhood that really reflects Madison."
The Tenney-Lapham Neighborhood Association has endorsed the entire Stone House development plan, said association president Patty Prime.
The youth arts center, in particular, "is seen as a real asset to the neighborhood," she said. "It's going to bring more people here to see what's happening on the Isthmus, to see our neighborhood and our neighborhood businesses. I think it's just terrific."
Diane Endres Ballweg, board chair of the Madison Community Foundation and a well-known advocate and philanthropist for youth arts, is chairing the arts center's fundraising efforts. The center is — at last — a "home" for youth arts in Madison, she said.
"I feel it is going to be a game-changer for Madison, like Overture Center was," she said. "I think it will be the start of a new ripple effect in Madison."
"What we're especially excited about is that this is a place for kids," Ross said. "It's not going to be some other dingy basement. It's not going to be a building with poor heating and cooling.
"It's a place where we can honor kids and say, 'The work you do — which is mostly learning and rehearsing and meeting each other and creating community — matters, and we're making a space where you can do that work.'"