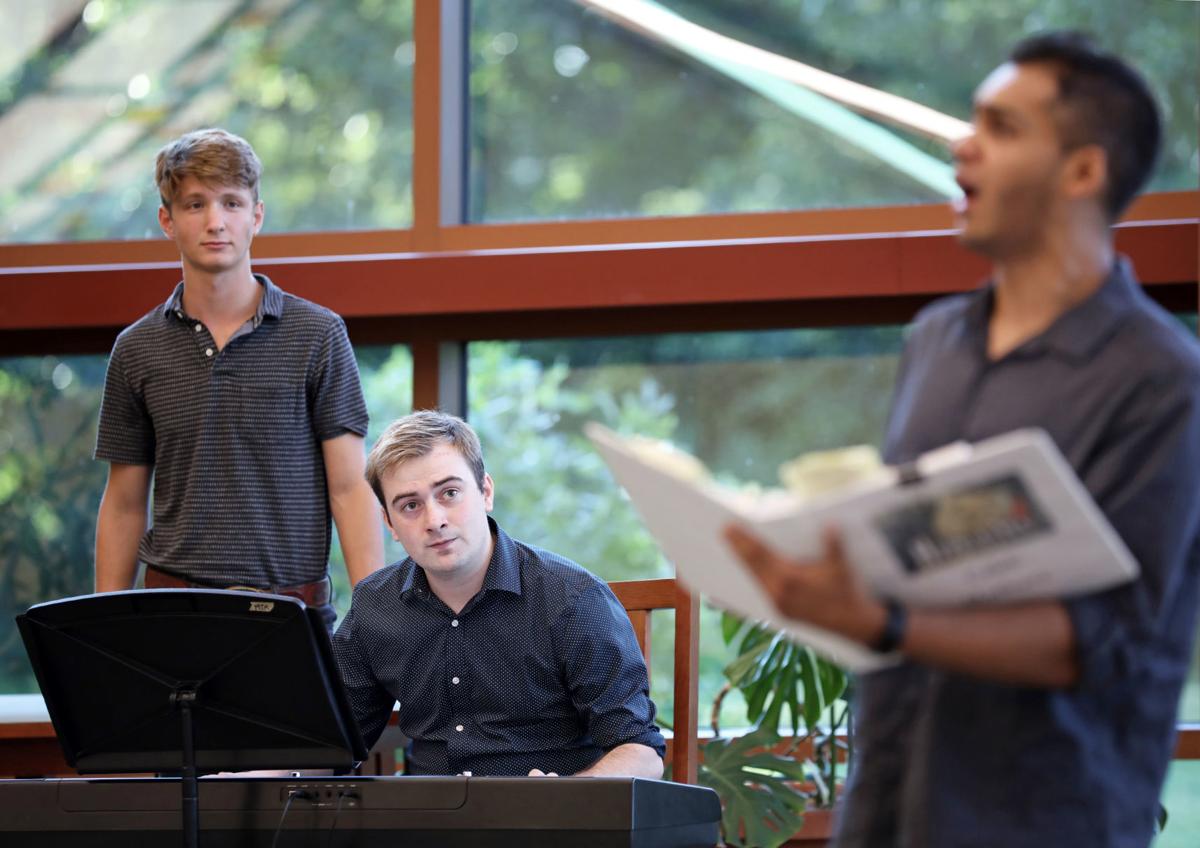 'Hephaestus," the Greek god you've never heard of and likely can't pronounce on the first try, is the subject of a world premiere musical being staged by a Madison theater company.
Madison native Nathan Fosbinder, 25, a graduate of La Follette High School, wrote the musical "Hephaestus" being put on by Music Theatre of Madison starting Friday at the Memorial Union Play Circle after a college exercise.
Fosbinder said his fascination with Greek mythology began at age 4 or 5 after he watched the Disney movie "Hercules."
But it wasn't until his sophomore year in college at Berklee College of Music's Boston Conservatory that he discovered Hephaestus, the lame-legged God of Fire.
Fosbinder led an exercise where he had 15 fellow students pick a Greek god out of a hat. "We went in a circle and I told them all a little bit about the god they were playing and they asked questions," Fosbinder said.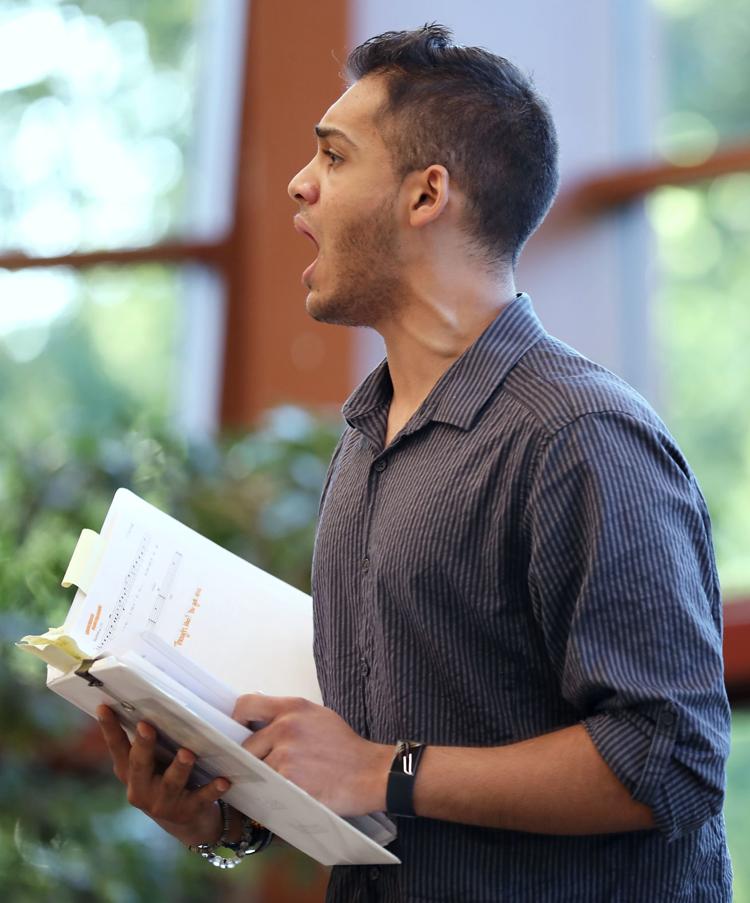 He said his friend who had to limp around like Hephaestus for two hours had a really hard time with the character.
"No one was speaking to him. No one knew what to do with him," Fosbinder said.
Afterwards, his friend called playing the often-forgotten, physically-disabled god one of the worst experiences of his life. "That was so sad. It was a really hard character to hold up for two hours. That's kinda where I realized, 'Oh, he's the interesting one.'"
In the musical, Hephaestus' mother, Hera, casts him down from Mount Olympus, forcing him to realize the extent of his powers and the many ways to use them.
The 13-year-old MTM is a professional theater company with a mission to present "the new and different in musical theatre."
MTM puts on three shows a year and has performed dark, edgy shows, including the Wisconsin premiere of "Murder Ballad," a rock musical about Lizzie Borden, who was tried and acquitted of killing her father and stepmother; and "Thrill Me," about Leopold and Loeb, wealthy Chicago law students who kidnapped and murdered a 14-year-old boy in 1924.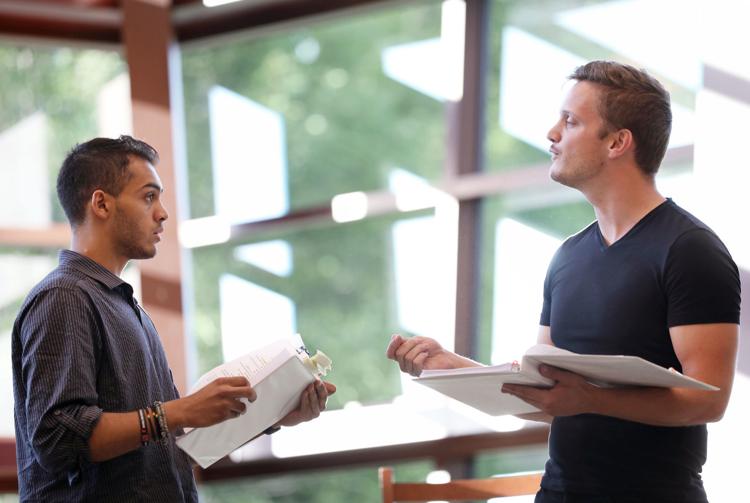 The company followed those up last year with the funny, poignant "Little Miss Sunshine."
Meghan Randolph, MTM's executive director, won a competitive national grant to help Fosbinder write "Hephaestus."
You have free articles remaining.
"It's had some changes, but he sent it to me and I listened to it a bajillion times," Randolph said. "It just was one of those moments where I was so inspired."
Randolph knew Fosbinder because he performed in a MTM production in 2007 when he was 12. She had lost touch with him, but they became Facebook friends years later around the time he started composing.
After seeing the piece, she told him his musical could be MTM's chance to develop a world premiere. Fosbinder and Randolph started working with the material in 2017 and thought about how they wanted to connect with Madison audiences.
Fosbinder wrote it while also getting a master's degree in musical theater from New York University. "So he was crazy busy and writing all the time, and we put it together and now we have a show," Randolph said.
"Hephaestus" can be intimidating to pronounce, so Randolph's made sure to put the phonetic spelling on posters and other materials promoting the show.
There are different pronunciations for the Greek god, like there are with many heroes of Greek mythology, she said. "The British say it as He-FAY-stus, but we're going with He-FEST-us."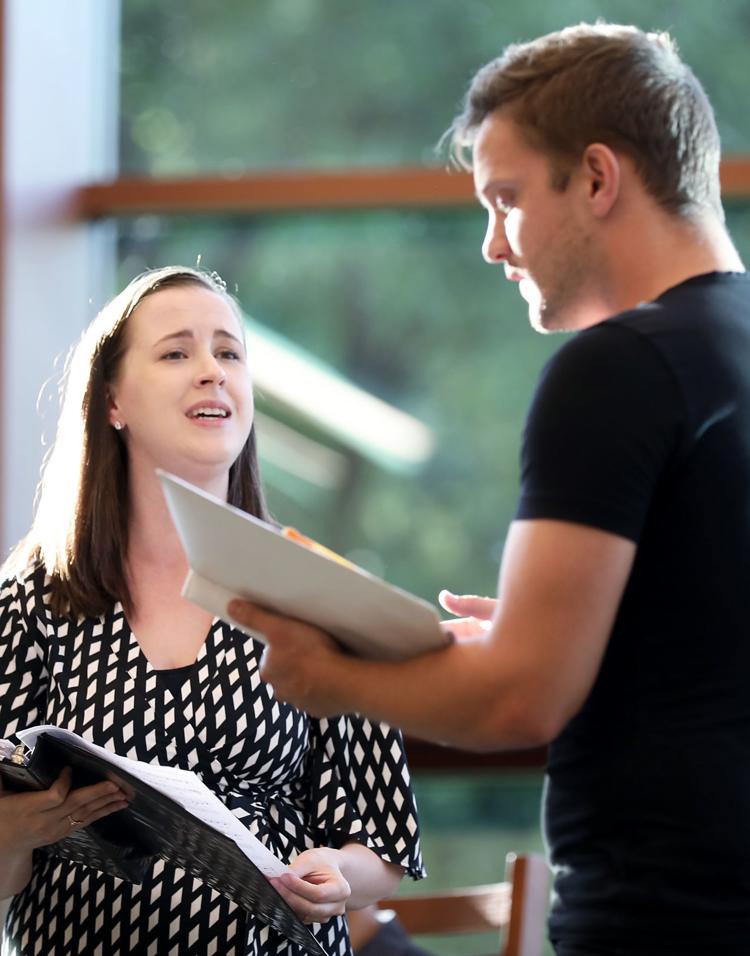 Fosbinder wrote the bulk of the musical last summer, and then Randolph suggested workshopping it, showing the work-in-progress to audiences a year in advance and getting their reactions. That process has helped refine the work, Randolph said.
"We took a lot of the feedback that we got and put some of it into the show and kind of digested what we had heard," she said.
Caleb Mathura, 19, who plays the title role, said he'd never workshopped a show before and called it fun, hard and rewarding.
"It's cool getting to come back after doing it last year," said Mathura, who graduated from Verona High School and just finished his first year at Point Park University's Conservatory of Performing Arts in Pittsburgh.
He's also enjoyed the "luxury" of being part of an original musical, where he's been able to work directly with not only the composer, but also with music director Mark Wurzelbacher, who did the orchestration for "Hephaestus."
The production is almost entirely sung through with 38 individual pieces of music.
"While you're singing their music, it also gives you the opportunity to ask them questions and hear why they made certain decisions," Mathura said.
Mathura is acting with MTM for the first time. He said he's had lead roles before, but has never played a title character.
Hearing Wurzelbacher talk about how he created the instrumentation for some of the lyrics was thrilling for Mathura. "They really go hand in hand," he said.
"Getting their immediate feedback — sitting with the people who created what you're singing, that's been the coolest part for me."
[Editor's note: The story has been updated to correct that Meghan Randolph won the national grant for Musical Theatre of Madison not Nathan Fosbinder.]