This has not been your typical capital campaign.
Early in 2017, the Madison Circus Space — a volunteer-run nonprofit headed by the likes of jugglers, aerial artists and a German wheel champion — set a $1 million goal to construct a home from the ground up.
The building would have to be tall enough for stilt-walkers. Broad enough for hoop jams. And have no internal columns — to allow trapeze artists to soar through the air.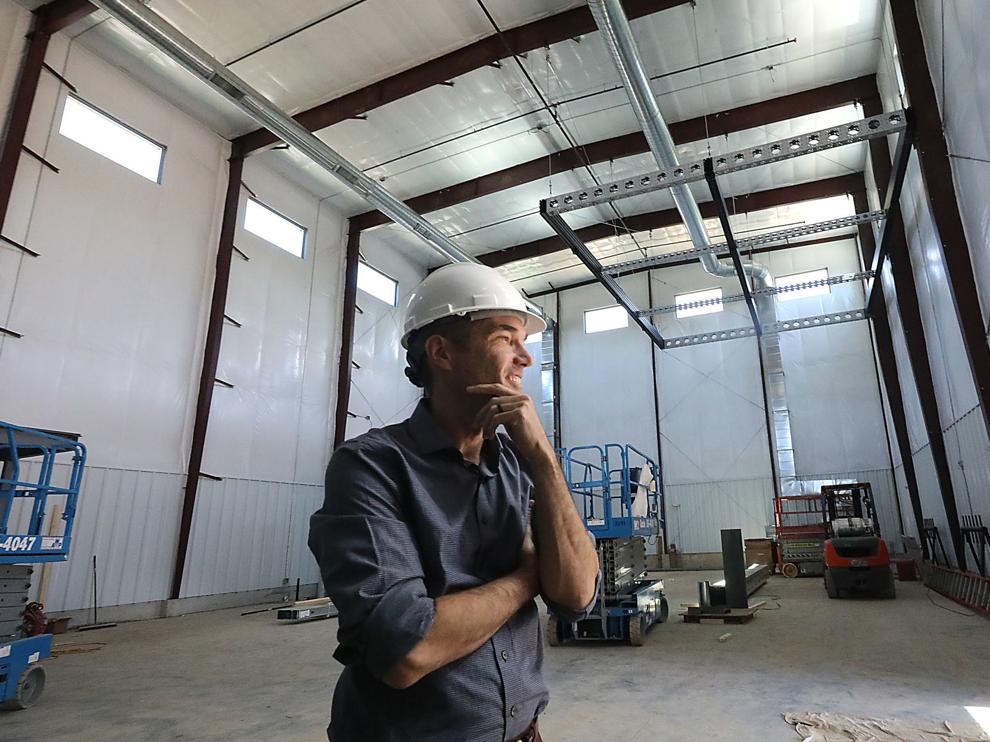 Now the new Madison Circus Space facility at 2082 Winnebago St. is nearing completion. The group is well beyond 80% of its fundraising goal, and plans to hold a ribbon-cutting ceremony by late summer.
"I think of this as the little campaign that could," said Tom Linfield, vice president of community impact at the Madison Community Foundation, which gave the MCS project a $50,000 challenge grant.
Linfield had never heard of Madison Circus Space before its capital campaign, but after going to a show there, he started telling people, "You've got to go there! These people are amazing," he said.
"It's one of these places that makes Madison Madison," Linfield said. "It's adventure; it's whimsy; it's joy; it's empowerment. It's entertainment — and it's really dazzling to see these people tumbling from 20-, 30-, well, now they'll have 40-foot ceilings."
The 10,400-square-foot building is designed for function, said Josh Casey, a professional juggler and director of building development for MCS.
"It's basically building a warehouse, but it's not just like a pre-fab type of thing," he said.
"We'll be doing high-flying trapeze, so we'll have a lot of things hanging from the ceiling. Normally these things are just designed to hold the building up in snow. But we'll have a lot of people hanging from there. So that was a big challenge: Having a strong building was a big part of the project."
Speedy growth
Founded just six years ago with 12 members, Madison Circus Space has grown to 80 members, offering performances and classes in a variety of circus arts more than 50 hours a week.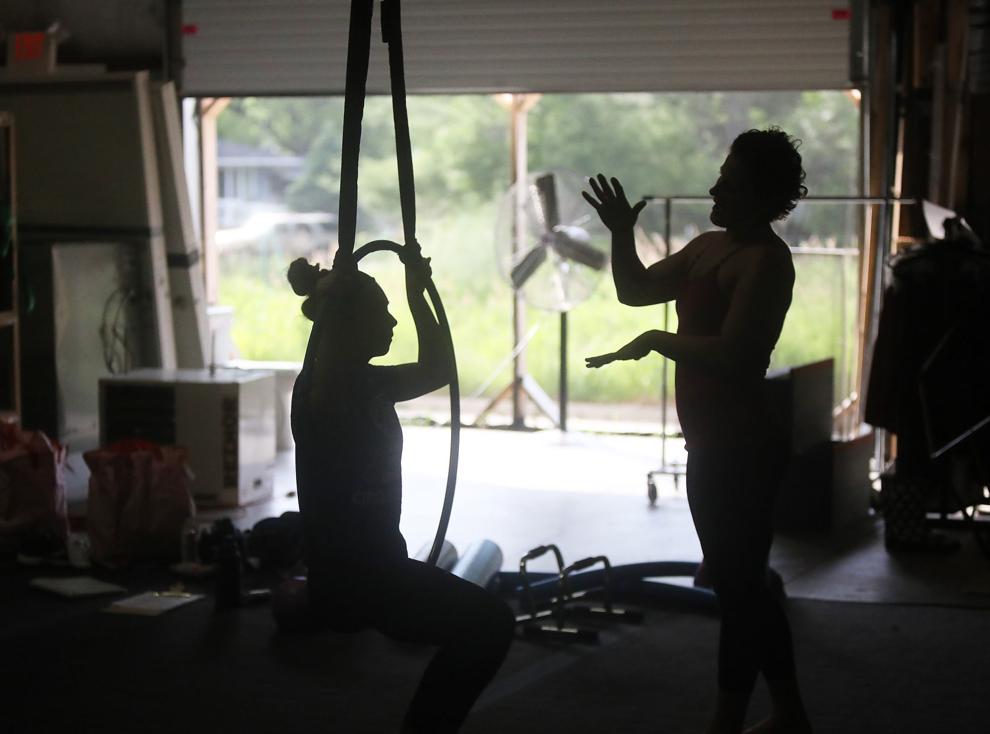 Members buy something akin to a gym membership, which lets them come in and train when they like. Instructors rent space to teach classes. The space also hosts clubs such as Madison Area Jugglers and Hoop/Flow Jam, a get-together of local hula hoop artists.
The new location will be the third home for Madison Circus Space. Its first rented building was torn down for new development. Currently, MCS is squeezed into a temporary home at 84 N. Bryan St., where demand for space is high and several classes sometimes have to be scheduled at once.
That growth speaks to the level of interest in the community, Casey said.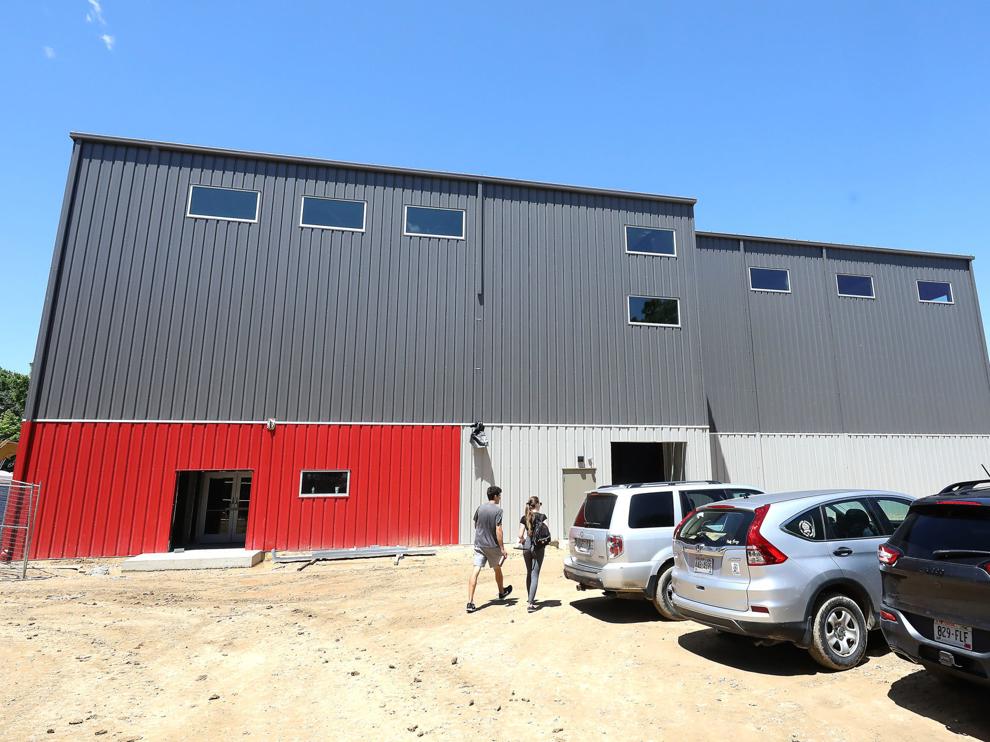 "And also the 'build-it-and-they-will come' aspect," he said. "When we first opened, we had 12 members and a couple classes and thought, 'You know what? We love this so much, other people are going to, too.' You put it out there, and people start showing up."
MCS does not currently have a flying trapeze program but expects the new space will lure instructors and interested students. Until now, the closest places to train in flying trapeze have been Chicago and Minneapolis.
"But if we make it, people will want to use it," Casey said. "And that's part of the vision."
From kids to seniors
Circus arts — think Cirque du Soleil rather than Ringling Bros. — can have a broad appeal, Casey noted: Athletes enjoy the physical rigor; creative types like the theatrical side of it.
There are also social, fitness and creative aspects, MCS development director Stephanie Richards said.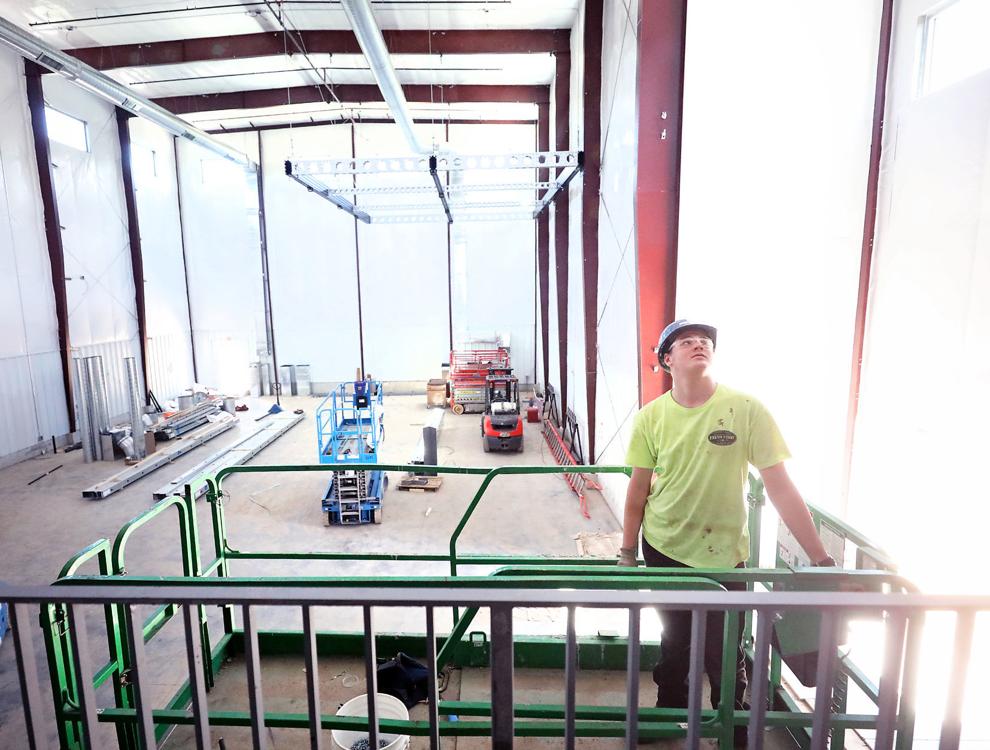 "We really celebrate circus arts very broadly," said Richards, who also teaches classes in aerial silks to children and adults. "So we let our students define what that means to them.
"A lot of our members come from a dance background and blend that into their art form," she said. "We also recently started hosting cirque hip hop workshops, (which) we're really excited about expanding for youth and adults, blending circus and hip hop."
MCS held a "Circus Sampler for Seniors" last weekend, focused on older adults, she said. The oldest participant was 85.
Once the new building is up and fully running by this fall, "The target is 100 hours of scheduling a week, which is a little aspirational," said MCS board president Luke Emery. "But I think it's going to be amazing."
'Ground dancing,' too
MCS has partnered with Operation Fresh Start Grad Crew, a nonprofit that helps disconnected youth develop career skills in the construction industry. With support from the Urban League of Greater Madison's Foundations for the Trades, Latino Academy and the YWCA, the Grad Crew has been doing most of the interior build-out work of the space.
Along with its vast open area on the ground floor, the circus space has a dance studio with a sprung floor, designed for "ground dancing" (as opposed to dancing in the air). A mezzanine level doubles as a lounge area and seating for those who want to observe the action below.
The open feeling extends to a third studio space on the top floor, with windows looking to the main floor below.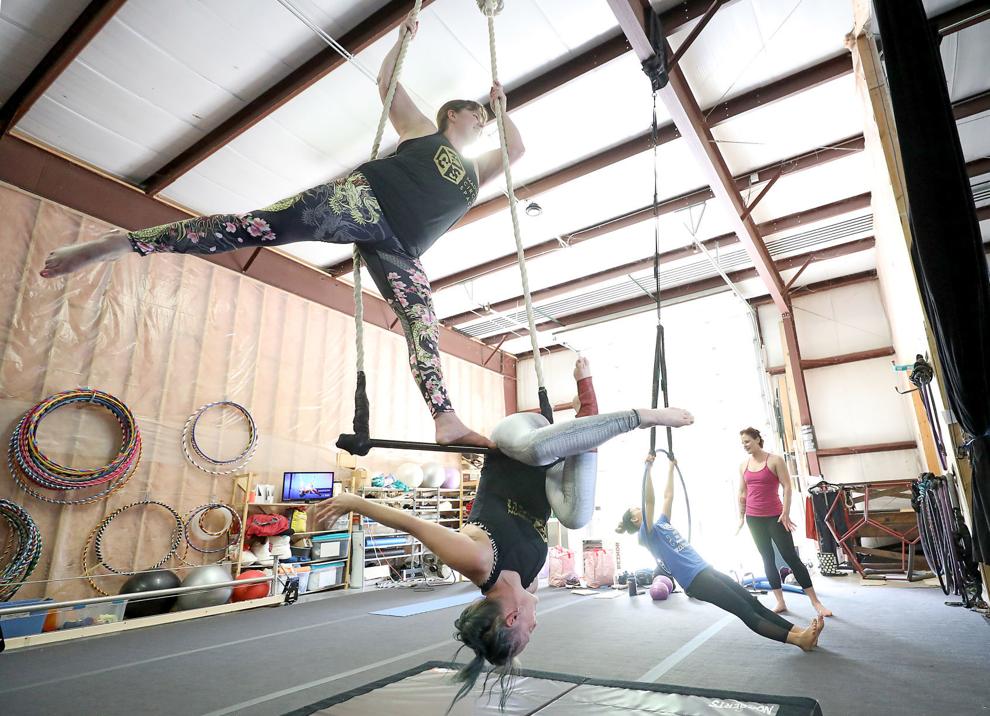 It's "part of the spirit of the whole space — to have it kind of cross-pollinate between different activities," Casey said.
MCS also hopes to collaborate with another ambitious project on the East Side: a four-story Madison Youth Arts Center planned for the corner of East Mifflin and North Ingersoll streets. Spearheaded and anchored by Madison Youth Choirs and Children's Theater of Madison, MYAC will include 15 studio/rehearsal spaces, a flexible performance space that will seat about 120, and a 300-seat theater.
Madison Circus Space often brings in touring guest artists, and hopes to increase the number of performances in the new space. The group is seeking a $35,000 donation to pay for bleacher seating. For now, audiences will have to settle for folding chairs.
"We're really hoping for some major support to help us finish the campaign," Richards said. (The Biergarten at Olbrich Park will host an MCS Benefit Night on July 22.)
What MCS has achieved so far is exceptional — and "joy" affects everything it does, Linfield said.
"I'll give you an example: I went to one of their fundraising events, and the people serving wine were hanging from the ceiling," he said.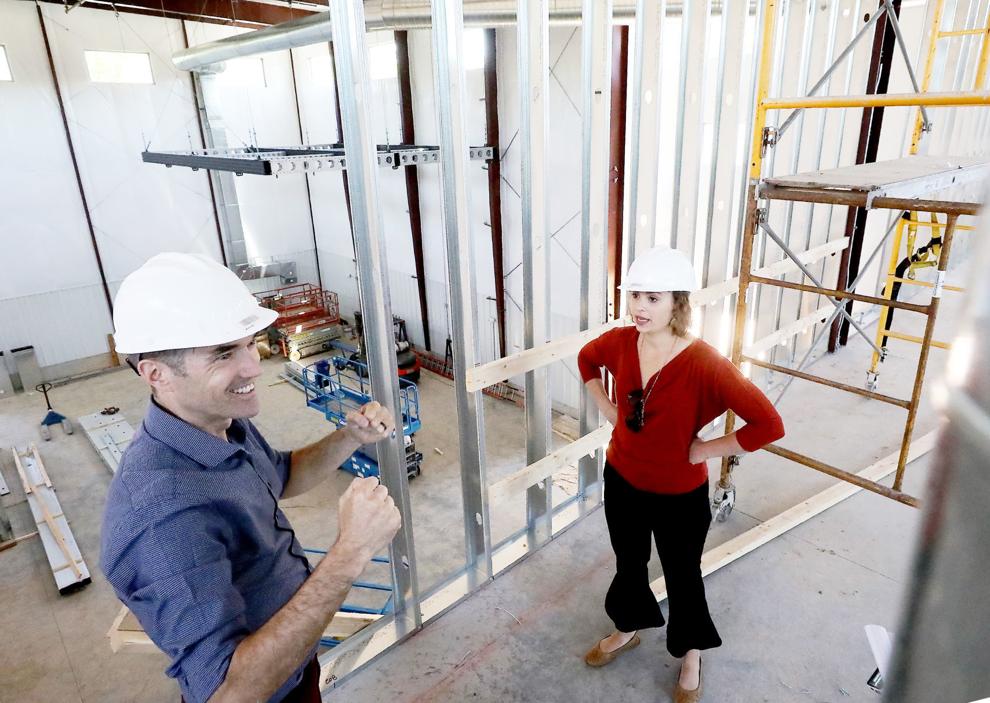 "You put your glass up, and they're hanging upside down from silks in their wonderful costumes, and they're completely arched backwards and pouring the wine. That's the kind of creativity and sense of wonder that you get when you walk into that space."
At the groundbreaking ceremony for the new building, Casey balanced a flaming shovel on his face. Former Mayor Paul Soglin witnessed the celebration, as a group of jugglers tossed juggling clubs over his head.
Dates for the dedication of the new building, expected in mid- to late-August, will be posted on the group's Facebook page and website at madisoncircusspace.com, Richards said.
But true to form, she said, "It won't be your typical ribbon-cutting ceremony."