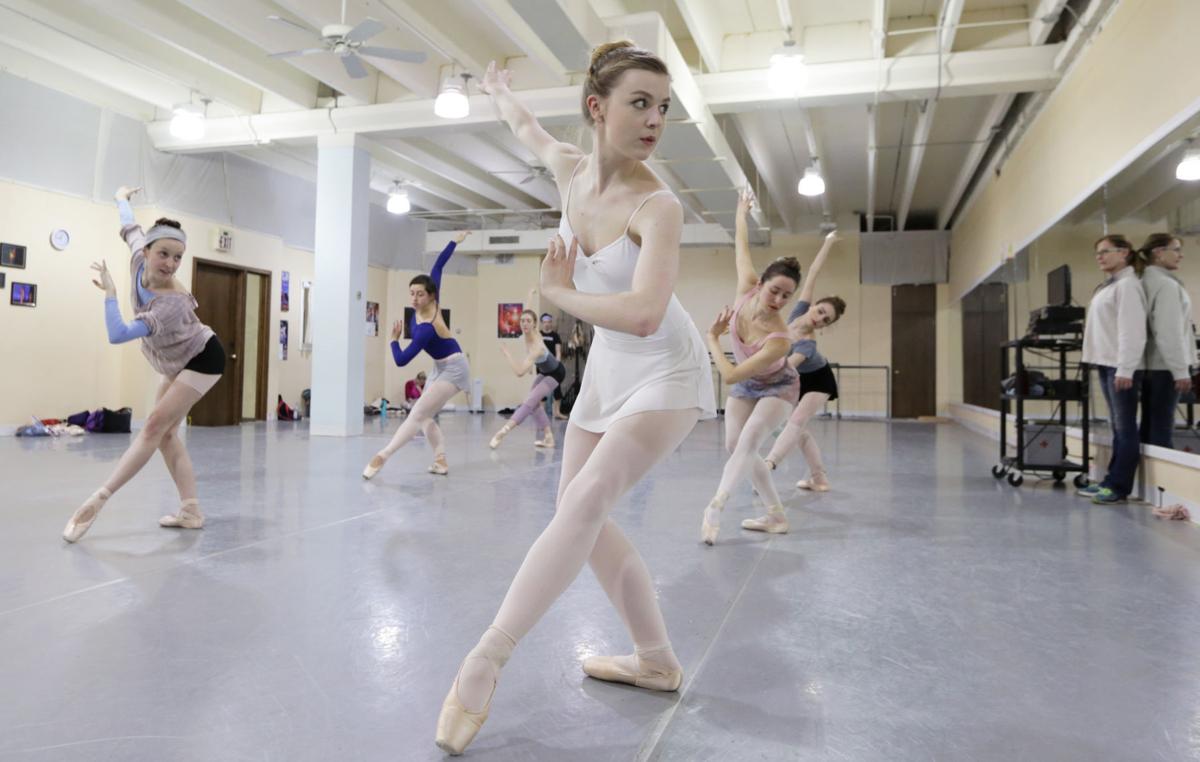 Facing an uncertain future with the departure of its longtime artistic director, Madison Ballet plans to cut its company of dancers by more than half and drastically trim its season for 2018-19.
But its leaders insist the company – part of the city's artistic landscape for decades — will keep dancing.
Best known for its opulent, near-sell-out productions of "The Nutcracker" every holiday season at the Overture Center for the Arts, the professional ballet company has struggled in recent years to balance the books with its artistic ambitions.
Two years ago, Madison Ballet abruptly canceled the second half of its 2015-16 season, including a production of the full-length ballet "Peter Pan," in order to regroup.
It came back the following autumn with a new model: Continuing "The Nutcracker" in the 2,255-seat Overture Hall each holiday season, and adding creatively choreographed, "mixed repertory" shows in smaller houses, such as the Bartell Theatre's Drury Stage and Overture's 1,089-seat Capitol Theater.
The company has committed to staging "The Nutcracker" in Overture Hall again in December, probably with a short-term "artistic adviser" as director, said general manager Gretchen Bourg.
But Madison Ballet will stage only one smaller repertory program in the 2018-19 season, probably in spring. And its company of 16 contracted dancers will shrink to just four or six, Bourg said.
Meanwhile, the search for a new artistic director is expected to take another six months.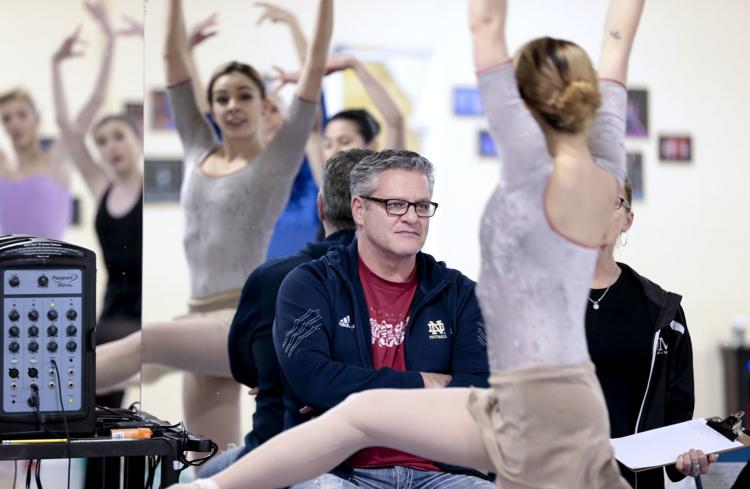 W. Earle Smith, the company's artistic director since 1999, announced in November that he would leave at the end of the current season. Madison Ballet will salute his work during "Rise," its last mixed-repertory show this year, on Friday and Saturday nights in Capitol Theater.
"Rise," a program of short pieces and wide-ranging choreography, will look back at Smith's roots with a piece by American ballet pioneer George Balanchine. It'll also feature a work by Christopher Wheeldon, one of the hottest names in dance today.
But much of the program will reprise works by Smith himself – excerpts from his "Expressions," "Groovy" and 2013's full-length ballet "Dracula."
"A lot of people really encouraged him to bring back some audience favorites," Bourg said. "It really is a way to celebrate some of these pieces that we feel are iconic 'Earle Smith' choreography."
Challenges ahead
Many challenges lie ahead for Madison Ballet. The company has a tiny staff, with no development director to drive fundraising. Its physical home – studios and office space it shares with Madison Youth Choirs in the nearly vacant Westgate shopping mall – is expected to be redeveloped soon.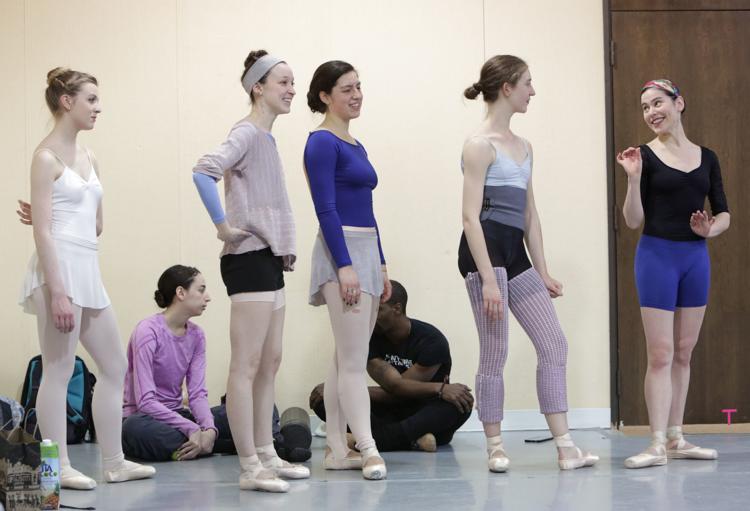 And while its recent repertory program "She," featuring the work of female choreographers, drew sell-out crowds at the Bartell, some have not done as well.
Madison Ballet never completely bounced back from the Great Recession, said Betty Custer, chair of the Overture Center Foundation board and a past board president for Madison Ballet.
Smith's "Dracula" ranked among some of the best dance productions Custer has seen around the world, she said, yet a second run of the ballet fell short at the box office. Other shows with outstanding guest choreographers barely broke even.
"Madison Ballet hasn't been recognized for all the wonderful things it has done, and I find that to be a sad statement about our community. And that can be said about a lot of dance in Madison," said Custer, whose husband, Corkey, still serves on the Madison Ballet board.
"Nutcracker" sold 13,000 tickets last December, Bourg said, but "I always say that if I could just get someone to (attend) one of our repertory programs, I think they will have a whole new perspective on what ballet is, what we're about, and the work we do.
"These mixed repertory programs are just so exciting and dynamic, sometimes with contemporary music or contemporary themes," she said. "I think they're more accessible in some ways, but we've just got to get people in the door."
Next steps for Smith
Smith is leaving Madison Ballet for a mix of personal reasons, he said. First is the desire to "re-invent" himself and his career.
"You get to a point where you think, 'I've done what I needed to do,' " he said.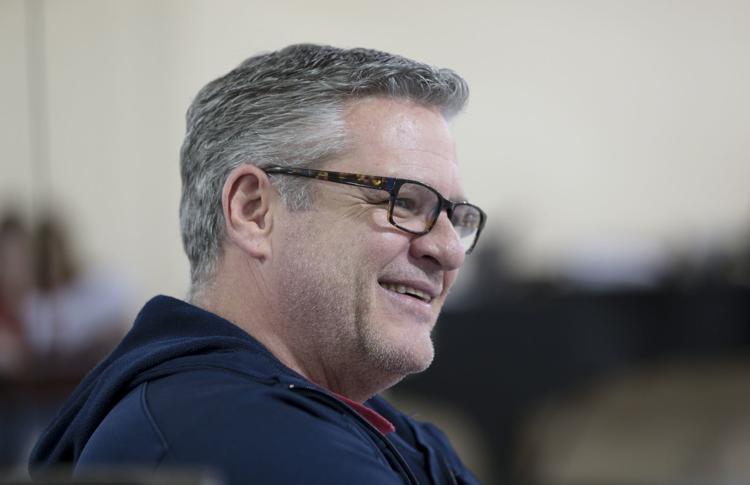 "We started as a $200,000-to-$300,000 organization, and we're now a $1.1 million company. We've grown tremendously; we've added a school; we've done extensive outreach in the community. 'Nutcracker' is selling more tickets than in the history of the organization. So I feel like my time is up, and it's time to let someone else take the reins.
"The other reason is that I'm in my 50s, and I need to start thinking about my longevity" – including financial stability and health, he said. Smith, a former professional ballet dancer, no longer dances, but maintains a rigorous rehearsal and teaching schedule that has taken a toll on his back, hip and Achilles tendons.
"It's as if I played for the Green Bay Packers," Smith said. "It's probably my own fault, because I work with a lot of kids who are in their 20s, and I say, 'I can do that.' "
Smith's next step might be a job working with youth or seniors, and occasionally choreographing for other ballet companies around the country, he said. He'd like to stay in the Madison area, with long-range plans to retire in the state where he grew up, Hawaii.
The artistic quality of Madison Ballet is reflected in the fact that it can secure rights to works by choreographers like Balanchine and Wheeldon, Smith said. His primary wish for the company's future is "financial stability and financial health."
"Because then it can do all the things like we've done this year," he said. "We've had a really good year. We've had three repertory shows. We've had more choreographers come in to set works than any other year. We had a very successful 'Nutcracker.' And I think with a solid financial foundation, the sky's the limit."
School a 'hidden gem'
Smith has been Madison Ballet's only artistic director since the company got that name. The organization's roots go back to the Wisconsin Ballet Company of the 1960s and its incorporation as Wisconsin Dance Ensemble in 1981. Smith came on board in 1999 as the company began to grow from a community-based arts group to a professional ballet company.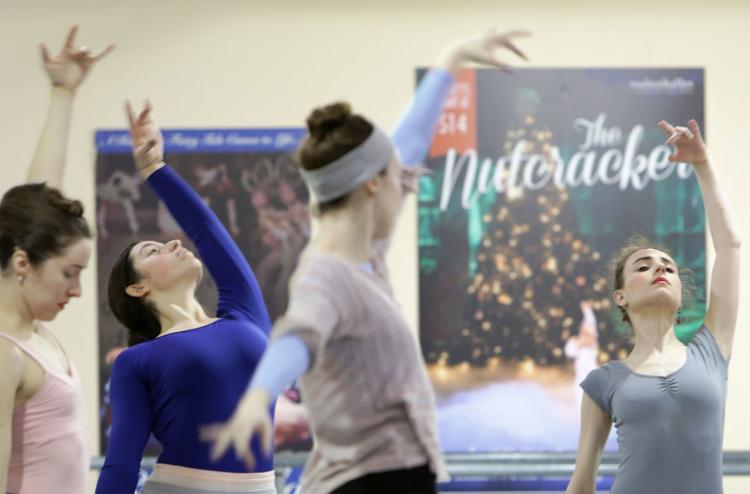 The School of the Madison Ballet opened in 2005, providing not only a pipeline of talent but also crucial revenue. Enrollment has ranged from a peak of about 450 families to about 250 to 350 today, Bourg said.
Other dance schools have opened in "flashier" new buildings, but Madison Ballet's Westgate location keeps it a "hidden gem," she said.
"We're certainly committed to finding a more vibrant location for this school," said Bob Cottingham, president of the Madison Ballet board.
Enrollment "tends to ebb and flow a little bit, so we're not concerned that this is part of a downward trend," Cottingham said. "We don't have a lot of resources for marketing of the school. What we try to differentiate is that we're pure ballet. We don't really offer the spring-recital type environment of a school that would have jazz and tap and all the other art forms. It's for that student that really wants to focus on ballet."
With a smaller company, Cottingham said, advanced students from the School of Madison Ballet might have a better chance at plum dance roles that went to professionals in the past.
Smith's decision to leave Madison Ballet "did kind of catch us by surprise," he said.
"The goal of the board and the staff is to have this be a wildly successful year, and to have a full-time artistic director at the end of it, and a more full season with a larger company, hopefully, for the 2019-20 season," Cottingham said.
"Madison Ballet hasn't been recognized for all the wonderful things it has done,
and I find that to be a sad statement about our community." Betty Custer, Overture Center Foundation board chair
Stay up-to-date on what's happening
Receive the latest in local entertainment news in your inbox weekly!