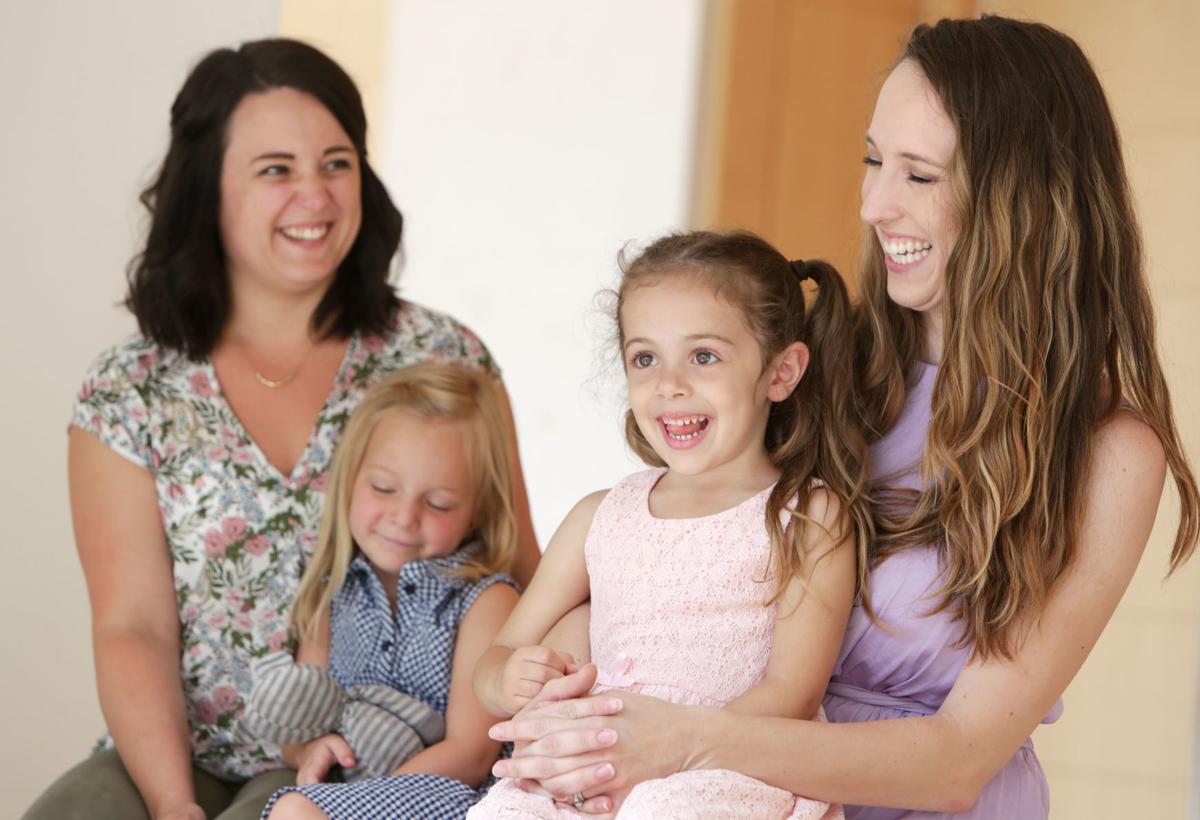 Not too many 4- and 5-year-olds get to appear on Madison's largest stage in the cast of a Broadway show.
The exception: Addie Manthey and Rosalie Manson.
The two Wisconsin preschoolers will play the role of Lulu in the Tony-nominated Broadway musical "Waitress," coming to the Overture Center from July 24- 29.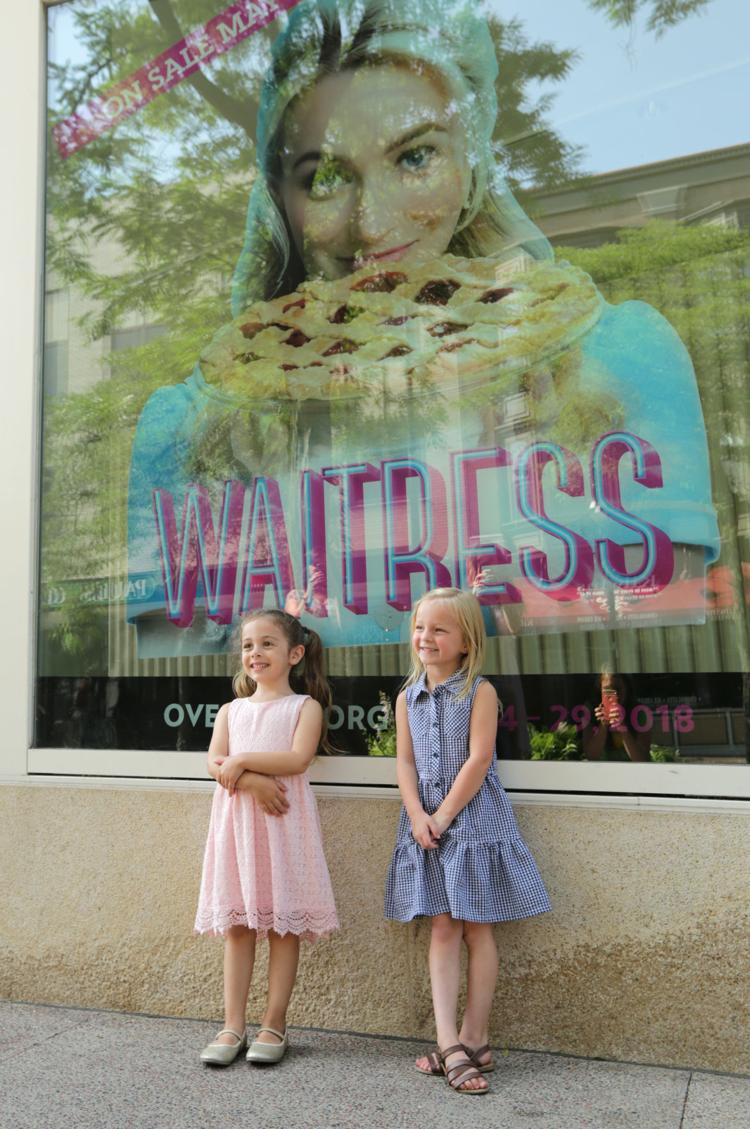 Addie, 4, of Sun Prairie, and Rosalie, 5, (who mostly goes by "Rosie") of La Crosse, aced a June 20 audition at Overture conducted by "Waitress" assistant director Susanna Wolk. About 45 girls showed up to try out for the role.
The role of Lulu – daughter of the show's main character, Jenna, played by Desi Oakley — is double-cast locally every time "Waitress" travels to a new city, Wolk said. That means "Waitress" has filled the Lulu role 58 times since the show went out on tour last October.
"Waitress" chose this highly unusual approach because "it felt like an opportunity to bring the local community into the show and engage them in this way (that's) really exciting," Wolk said.
"It also felt very much in keeping with the themes of the show, which are in many ways about how your community can really make a difference in your life. It's about a small town coming together in a way, and it just felt right that we should be engaging the communities that we go to."
A fresh start in life
Based on the 2007 indie film by the same name, with music by singer-songwriter Sara Bareilles, "Waitress" tells the story of Jenna, a small-town restaurant worker who has a stellar talent for making pies – and is also looking for a fresh start in life. Through much of the musical Jenna is expecting a baby, and in the last scene, set some years later, we meet that child: Lulu.
Advertised for ages 11 and up, "Waitress" deals with plenty of adult themes, including an unexpected pregnancy. Jenna, while fleeing an abusive marriage and trying to make a new life for herself, romantically falls for her gynecologist.
But the story and music are both uplifting. Songs from Bareilles' score were nominated for both a Tony and a Grammy award.
"Waitress" was directed by Diane Paulus (also director of "Finding Neverland," coming to Overture in January) and backed by an all-female creative team — another show biz rarity.
Inspiration for 'Waitress'
The film "Waitress" was released a year after its 40-year-old writer and director, Adrienne Shelly, was murdered by a stranger in New York.
Shelly had written the script in just two weeks while pregnant with her own daughter, Sophie.
"Sophie was the inspiration for the story," the website for the Broadway show explains. "Like many expectant mothers, Adrienne wondered how motherhood would change her life and impact her career. But just like her main character Jenna, once she saw her baby, she immediately fell in love!"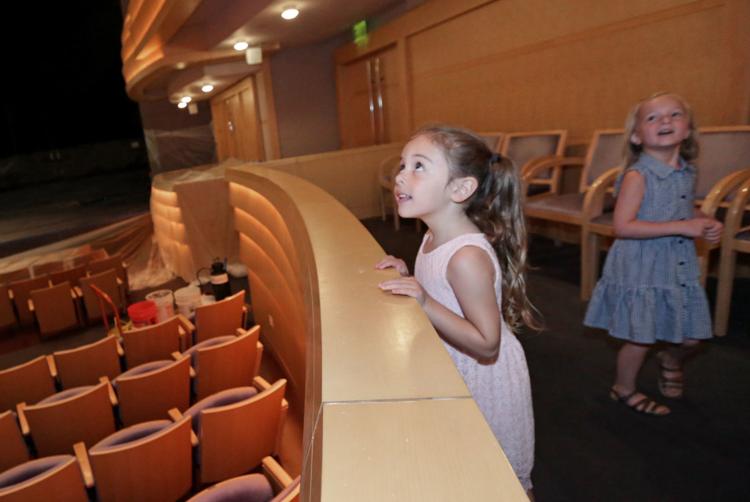 Addie's mom, Stephanie Mantley, was pregnant when she first saw the movie "Waitress," so it had special resonance for her. "It's one of my favorite films," she said.
Addie, who will play Lulu during the Thursday, Friday and Saturday performances of "Waitress," has already done modeling for local brands such as Kid Trax and American Girl. When her agent contacted the family about the June auditions, Stephanie and Addie watched some YouTube videos of the Broadway show and Addie "said, 'Oh, that would be so cool!'"
Addie "is such an extrovert. She loves to entertain, so I thought she'd be game. She was totally into it," her mother said.
Though she's never acted before, "I like pretending," Addie explained.
Rosie's family decided to drive from La Crosse for the Lulu auditions after hearing about them from a friend in Madison.
"They knew we loved the play," said Rosie's mom, Kelley Manson. Even before "Waitress" was on Broadway, "I actually started listening to the Sara Bareilles concept album. We really love it," she said.
"We're a theater family," with Kelley, Rosie's dad and 8-year-old sister all active in La Crosse Community Theatre, she said. (Kelley Manson, in fact, also started acting at age 5.)
Rosie has taken one children's acting class, but Lulu will be her first stage role. She's already memorized her part, and will appear in the Tuesday, Wednesday and Sunday performances of "Waitress."
"She thought it would be fun, so off we went," said her mom. "I knew it was a once-in-a-lifetime opportunity. Really looking at it overall, the chances of being in a Broadway show are quite slim."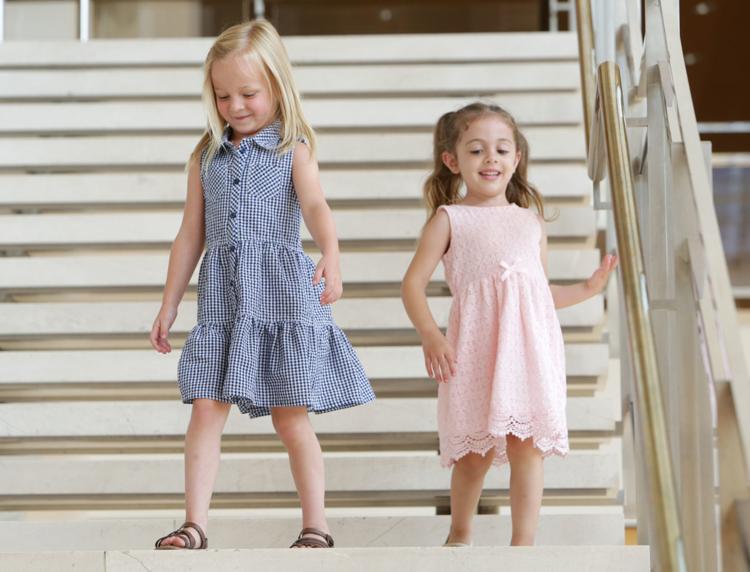 Along with a great line for their acting resumes, Addie and Rosie will be paid for their work, and they and a parent will have a private dressing room backstage, Wolk said.
In casting Lulu, the assistant director looked for girls with a certain ease with adults, an ability to focus and "good energy." Lulu has two lines in the show: "a lot" and "Hi, Mama!" But her presence needs to be radiant.
The Lulus "really are the center of attention for the last five minutes of the show," Wolk said.
"They really have to be confident and hold their own."
Stay up-to-date on what's happening
Receive the latest in local entertainment news in your inbox weekly!