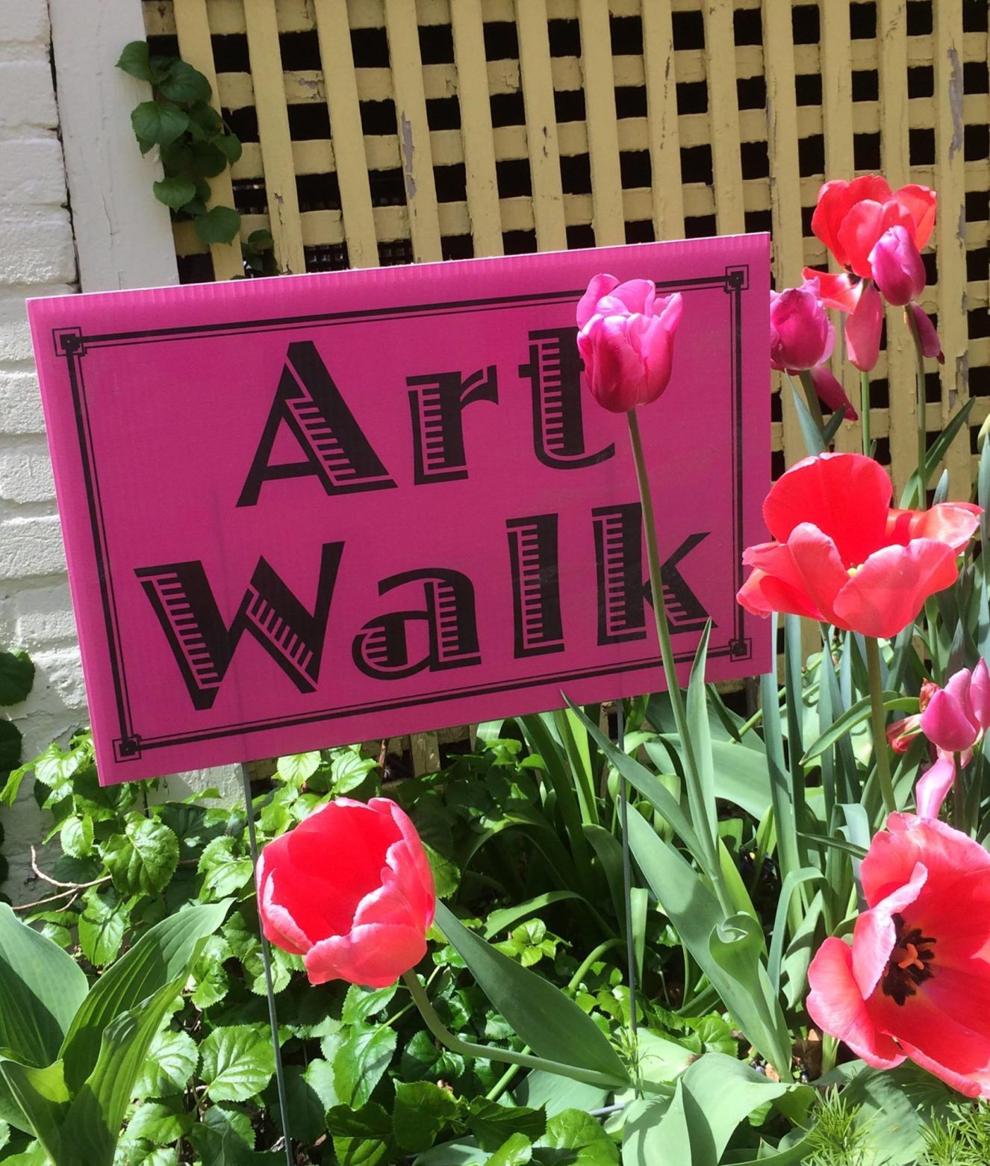 December 2019 was the last time Jenny Blasen had the chance to sell her pottery directly to customers, face-to-face, in an art show.
Last year's event was canceled due to the COVID-19 pandemic. But organizers hope that this year's self-guided art walk — held outdoors, with COVID safety measures such as social distancing, masking and plenty of hand sanitizer in place — will draw an enthusiastic and respectful crowd.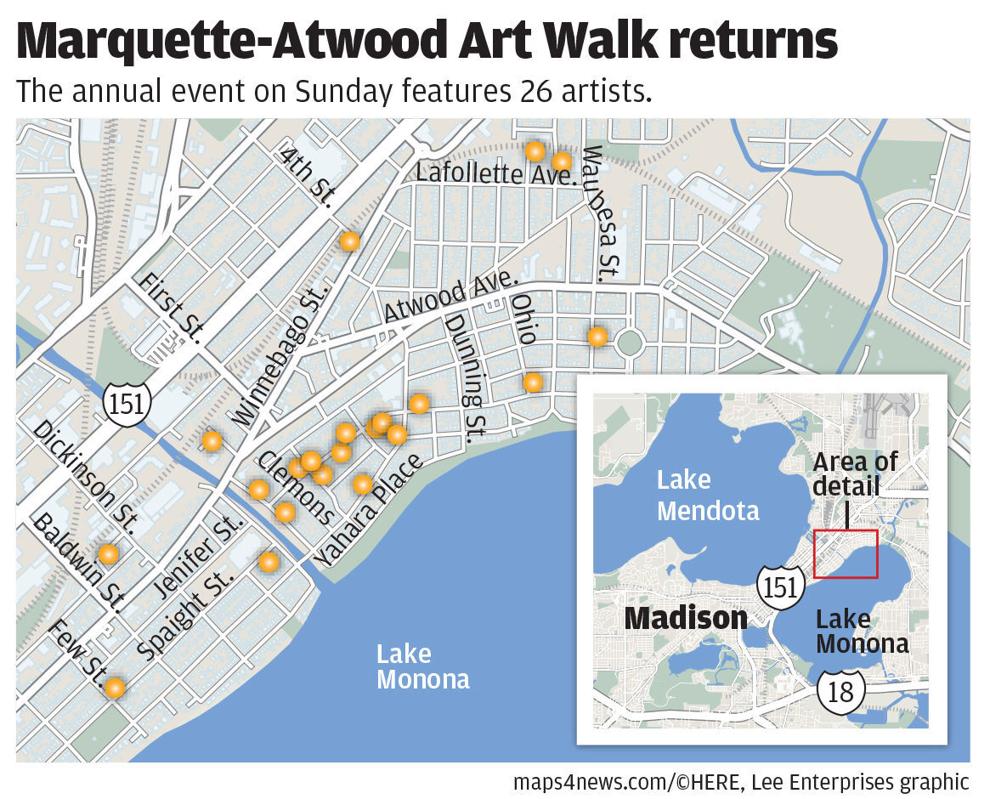 She's also selling a new item that would have been quaint in the 2019 neighborhood art walk: Handmade fabric face masks for $5 each.
Twenty-one artists from the 2019 art walk are returning this year, along with five new exhibitors, said Debbie Olin, a jewelry artist and the event's coordinator.
For the past six months, the art walk was planned out "very carefully," she said, with two possible scenarios: Holding the event in person, if pandemic conditions had sufficiently improved, or conducting it online.
"People made the decision (to participate) based on their confidence level," Olin said. Potters were the first to sign on for the in-person version, she said, because "they can be very flexible in how they set up their displays."
The neighborhood artists, who paid a $35 participation fee to help with advertising costs, will show their art on their own property, such as in front yards or on driveways, from 11 a.m. to 5 p.m. They will individually decide how to accept payment, whether through apps like PayPal, or with credit cards, check or cash.
In the past, many have offered indoor tours of their studios or invited people into their living rooms, but that is not happening this year. The custom of handing out treats by some artists has been put on hold, as well.
One artist, watercolor painter Helen Klebesadel, chose to participate virtually rather than have people come to her backyard studio as in years past. Klebesadel will be live-streaming and demonstrating how she paints with watercolors throughout the day, and will have her art available to purchase via her website for shipping or curbside pickup, she said.
"The organizers have really turned the need for caution regarding the coronavirus into a benefit this year," Klebesadel said in an email. "Debbie Olin and the others who have been working with her on behalf of all the participating area artists have done an amazing job."
Along with a map of participating artists on the event website, www.marquette-atwoodartwalk.com, this year Olin has added links to the artists' personal websites "where our art can be found all year long," Klebesadel said.
The annual art walk was founded 11 years ago by Blasen and Gloria Van Dixhorn, who met as neighbors. Blasen had formerly lived in the Tenney-Lapham neighborhood, which holds an annual art event, and thought the idea could easily translate to the Marquette and Atwood neighborhoods.
Blasen and Van Dixhorn started with about 10 neighborhood artists. Now the art walk draws more than two dozen, plus visitors walking, biking and driving through the neighborhood.
"It's become a neighborhood tradition, I'd like to think," Blasen said.
Last year was meant to be a 10-year anniversary celebration, and Blasen and Van Dixhorn were happy when Olin offered to take over the event as coordinator for 2021.
"I had fun doing this. I learned a lot of new computer skills," Olin said.
Olin will get sales help from family members, spreading out her jewelry displays on several tables and adding a "ponder table" where potential purchasers can "take their time and think" about an item, she said. Jewelry that's been handled will be sanitized before it goes back on display.
Olin formerly worked as an occupational therapist and was trained in infection control, she said. That profession also taught her "to be adaptable so people can participate."
"People are eager to show their work," she said. Many artists have been working through the pandemic, so "I would expect good inventories."
"Hopefully people will just come out and enjoy the day," said co-founder Van Dixhorn, a ceramics artist.
"I'm really pleased that (the art walk) has stayed true to its mission," she said. "We really wanted it to be about 'Get to know your neighborhood artist.'"