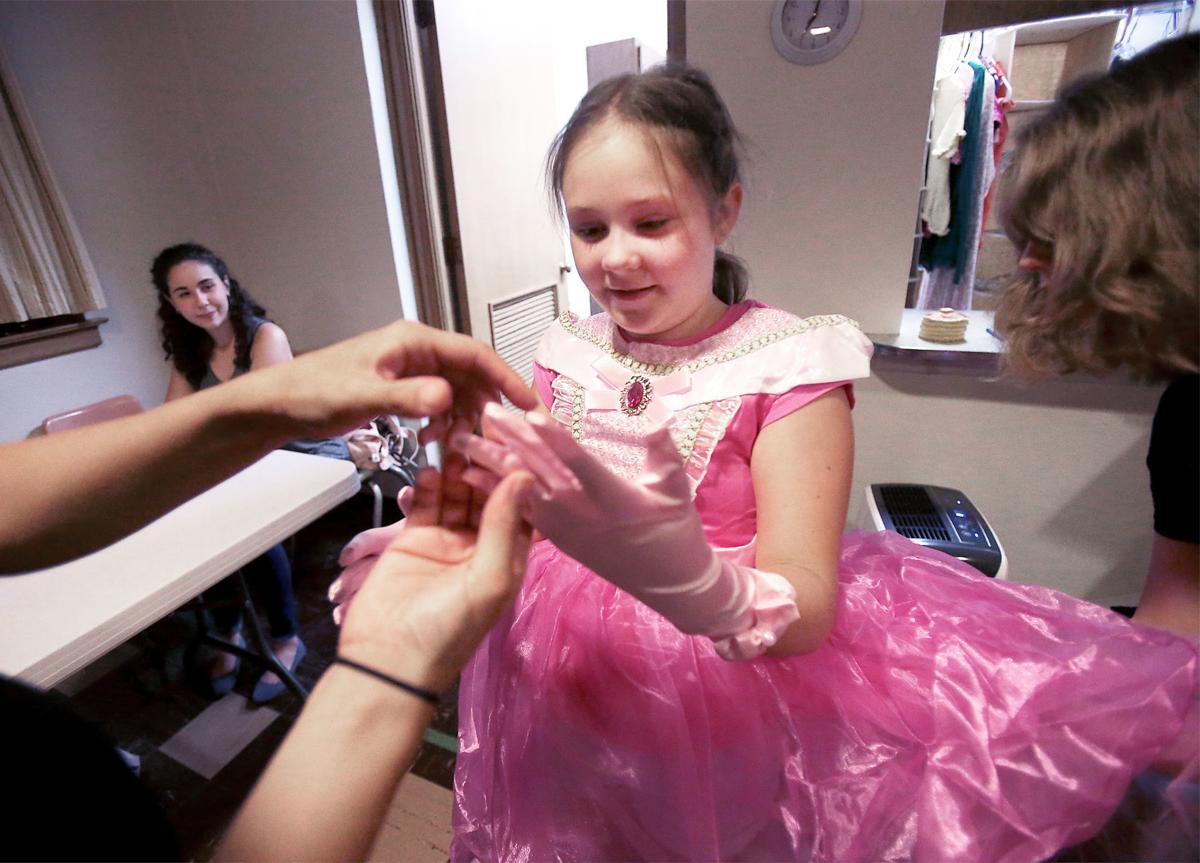 "Little Miss Sunshine" is about a journey, in more ways than one. The musical play got its start as a movie – filmed with an $8 million budget, grossing more than $100 million and winning two Academy Awards in 2006 – then a few years later was retooled into a stage show by William Finn and James Lapine.
"Little Miss Sunshine" takes us on the road with the Hoovers, a family for whom the ubiquitous label "dysfunctional" might have been invented. Or maybe "unique" is a better descriptor, for while each Hoover tends to operate on his or her own oddball terms, the family unit manages to function quite well in the end.
"Little Miss Sunshine" revolves around 8-year-old Olive, a calm in the familial storm whose ultimate goal is to complete in the Little Miss Sunshine beauty pageant. This requires a long and tumultuous trip in the family's dilapidated VW bus bound for the pageant finals, and the audience gets to go along for the ride.
Olive is not your typical pre-adolescent beauty queen, despite a radiant heart. The role is played by Abigail Dalton of Janesville, who at age 10 won over MTM founder and "Little Miss Sunshine" director Meghan Randolph at auditions with her "wonderful instincts" and "all the singing, dancing and acting chops to carry this important role," Randolph said.
Olive's 16-year-old brother Dwayne, under a vow of self-imposed silence until he can escape his family to become a test pilot, is played by recent Edgewood High School graduate Cole Pantano. Kevin Blakeslee is their motivational-speaker-wannabe father and Liz Griffith their overloaded mother. Bart Terrell plays the foul-mouthed grandfather, kicked out of a retirement home for doing heroin. And the recently romantically jilted Uncle Frank, played by Paul Milisch, just re-joined the clan after trying to kill himself.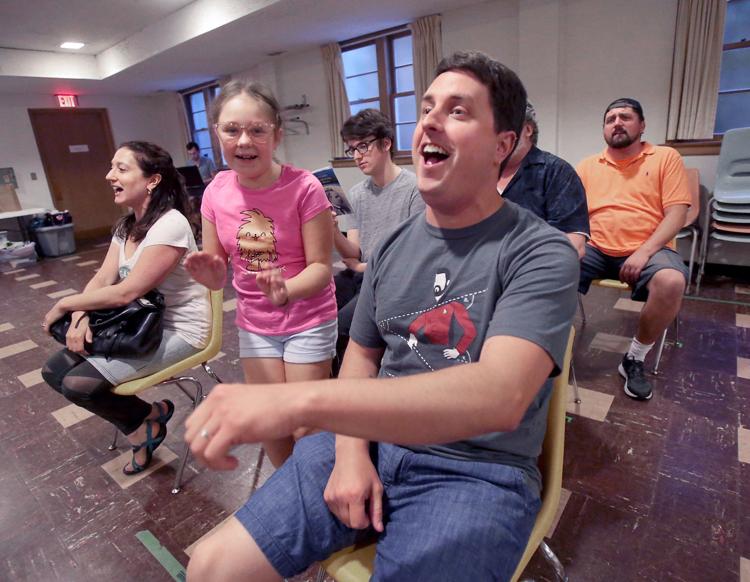 A professional theater company, the 12-year-old MTM's mission is to present "the new and different in musical theatre." Recent shows include the developing work "Hephaestus," about the "outcast" of Greek myths, and the Wisconsin premiere of a musical about Lizzie Borden, who was accused of killing her father and stepmother. Randolph decided to follow those with "Little Miss Sunshine" because "I thought it would be fun," she said. "I thought it would be timely, and we haven't done something funny for awhile."
Beautiful vs. quirky
The music also reflects the storyline.
Finn's lyrics "are very conversational, very much like you're making them up on the spot," Griffith said. "That's his hallmark. Sometimes it's very beautiful, with lyrics that are so well stated, and sometimes it sounds very strange, very quirky – which is part of what makes it work in this show."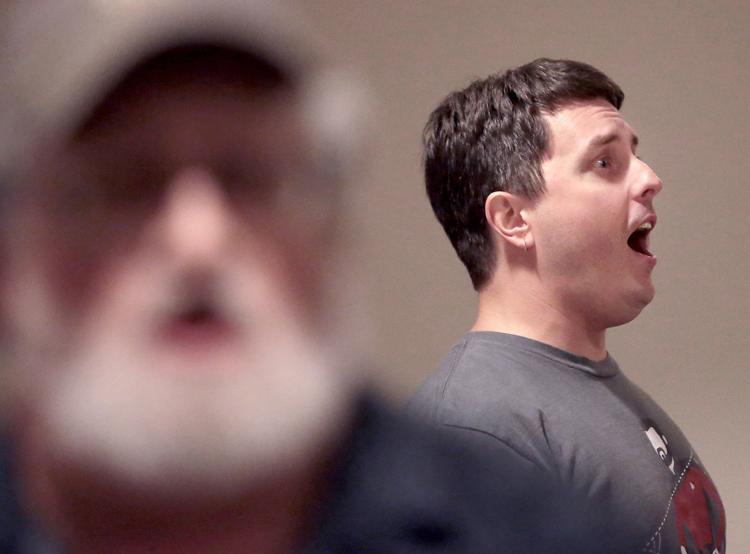 Along with its many charming and comical moments, "Little Miss Sunshine" does layer in serious themes like the definition of beauty and being true to oneself. Olive's family members, meanwhile, are processing all those hairy personal issues that earned the movie an R rating.
They're all messes that could come up in any family, or else serve as reminders of the dilemmas that inevitably do.
"It's a modern story, a story that's relatable," Randolph said. "The thing about this family is that no matter what kind of family you come from, you can see your family in this group in some way."
"It's (about) finding joy as a family in the small moments, and unexpected moments, and also the bad moments," added Griffith, the mother of a 15-month-old. "That's a big part of the show, and something I'll take away with me."
Love and self-acceptance
MTM has posted a cautionary note on its website that, while "Little Miss Sunshine" does feature a young cast — including the adorable but horribly bullying "mean girls" who rival Olive on the pageant stage — parents should weigh whether their kids are ready to see it. Specifics about the "Content/Parental Advisory" are on the MTM website at www.mtmadison.com/little-miss-sunshine. But so is the note that the play's "message for children and pre-teens who can handle that content is one of familial love and self-acceptance, an important takeaway for impressionable kids."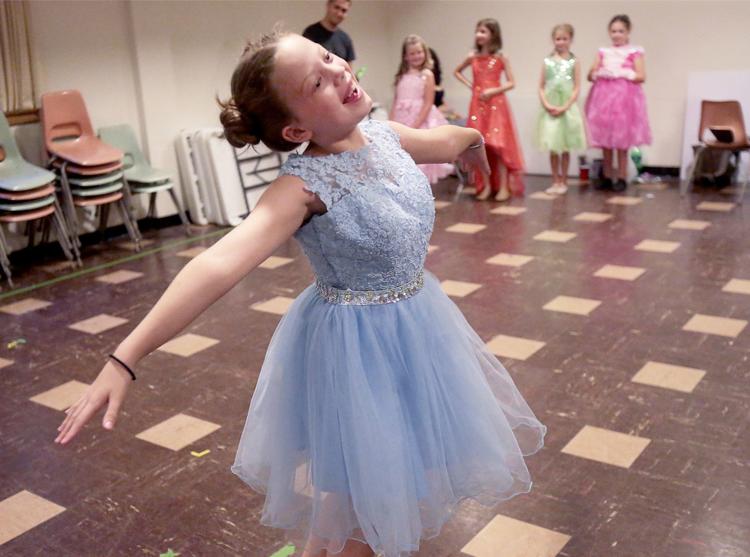 "I think a lot of arts organizations are choosing pieces that are reflective of the times, and speak to important issues. And one that has always been important to me is the concept of beauty, and how women are held to arbitrary standards that mess with their heads and deter their confidence," Randolph explained.
"'Little Miss Sunshine' struck me as an opportunity to show it starting very young, and to show a young girl who laughs in the face of beauty standards by being herself. I think that's a wonderful lesson for all of us," she said.
"And – we hear a lot about 'winning' — and this show asks us to consider what that even means."
Young interns, too
"Little Miss Sunshine" also marks MTM's first backstage internship program. Seven high school students are working alongside professionals, including Ava DeCroix of Middleton High School (music direction), Asiah Doyle (sound) and Winter White (costumes) of Verona High School, McKenna Howard (lighting) and Grace Reynolds (direction) of La Follette High School, Tessa Schoenecker of East High School (stage management), and Kelsey Snyder (marketing/producing) of Sun Prairie High School.
They join music director Mark Wurzelbacher and choreographers Dee King, Gail Grigg and Marsha Heuer.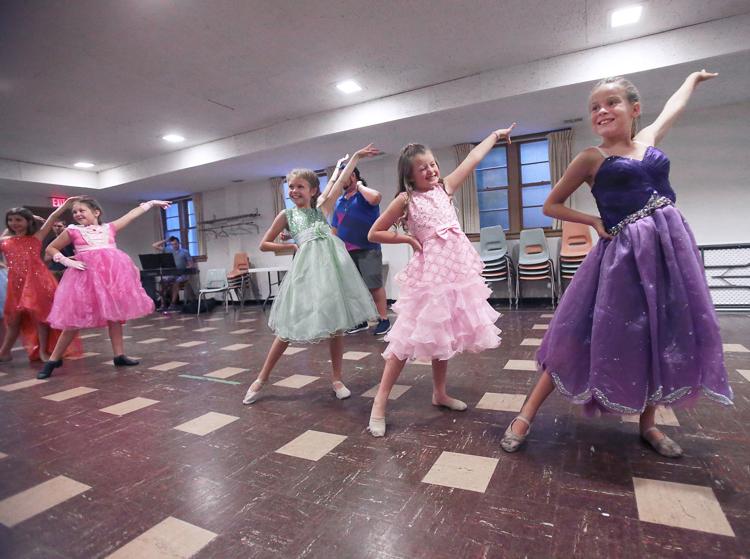 Also in the cast are Nick Barsuli, J. Adam Shelton, Olivia Sellman, and "pageant girls" Claire Gibbons, Gracie Halverson, Maddy McMahon, Madison Rucker and Sydney Weiss.
As for Olive, "she's different than a lot of characters," Abigail said of her role.
Throughout her own journey "she's trying to be herself and not trying to be someone else."
Stay up-to-date on what's happening
Receive the latest in local entertainment news in your inbox weekly!