Often you can find Michael Velliquette in his Downtown Madison art studio, working on an intricate, almost meditative, paper or metal construct, listening to some instrumental electronic music or sometimes an illuminating talk by a Buddhist monk.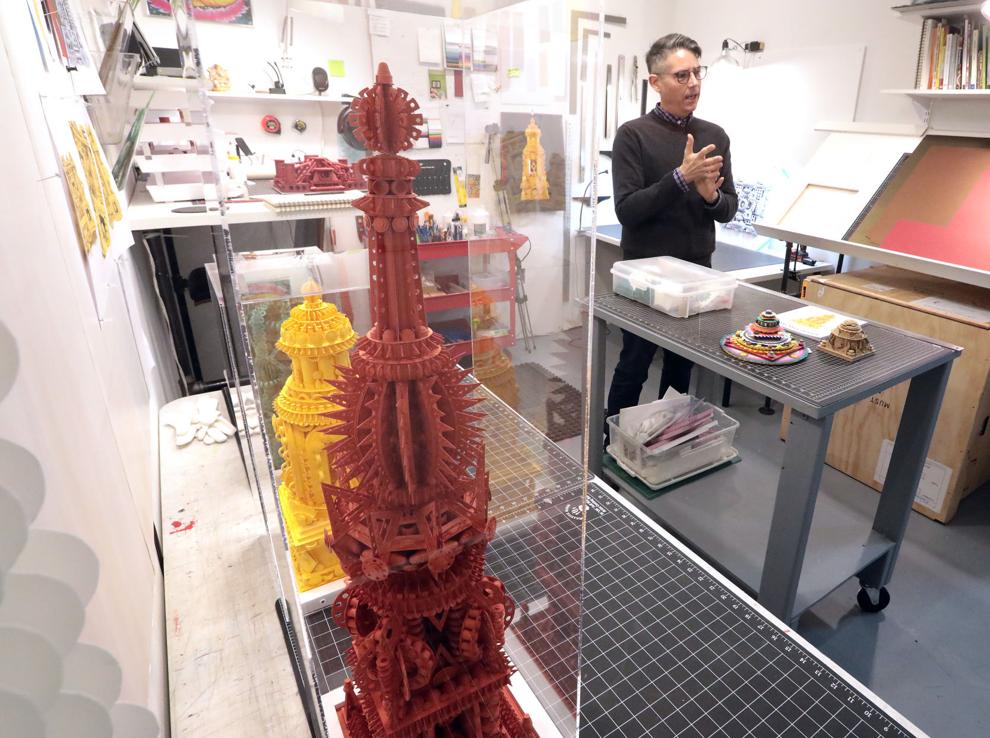 It's a far cry from a bustling TV set in a Los Angeles production studio — but that's where Velliquette found himself last spring as a guest judge for a show that celebrates makers.
A longtime Madison artist whose work has been shown both locally and around the world, the personable Velliquette was invited as a guest judge on one of the streaming world's latest reality competition shows, "Meet Your Makers Showdown" on the discovery+ network.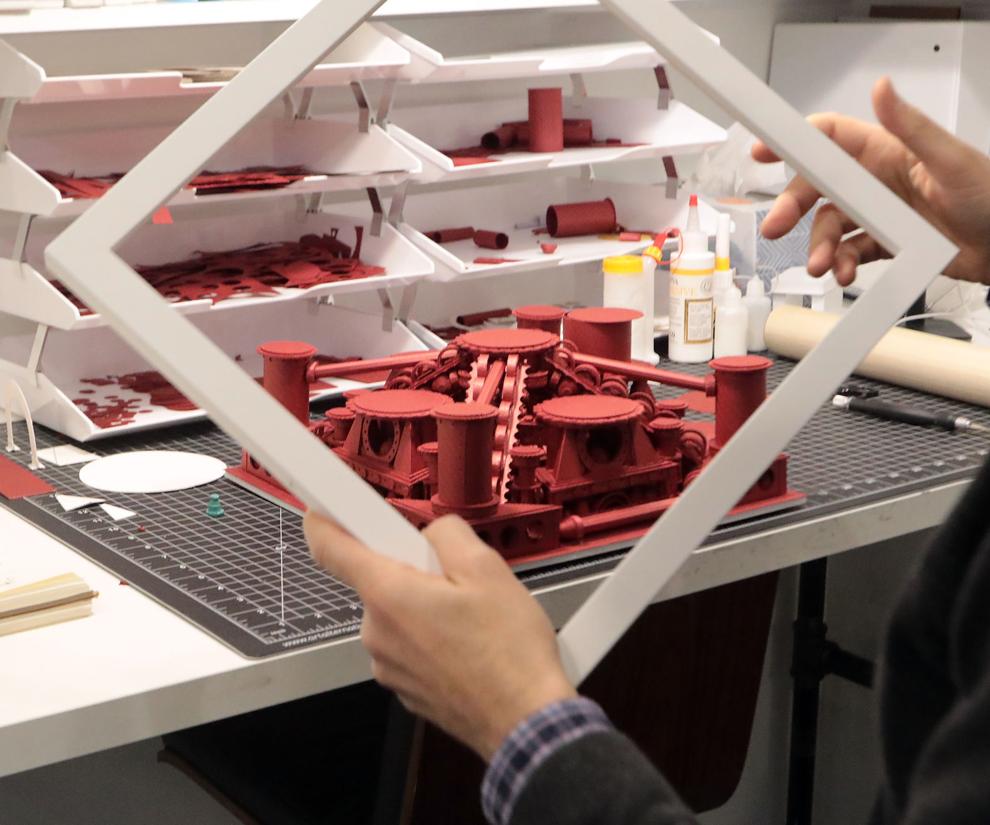 "It's all kept very secret," said Velliquette, who didn't know the identity of the show's hosts and contestants until the filming date — and who, like everyone else, won't be able to view the episode he appears in until it is released on Saturday.
Each "Meet Your Makers Showdown" focuses on an artisanal craft, such as highly artistic candle-making, soap-making or stained glass. A field of four skilled artisans — whittled down to three and then just one over the course of the show — has only a limited time to create something stunning to wow the judges.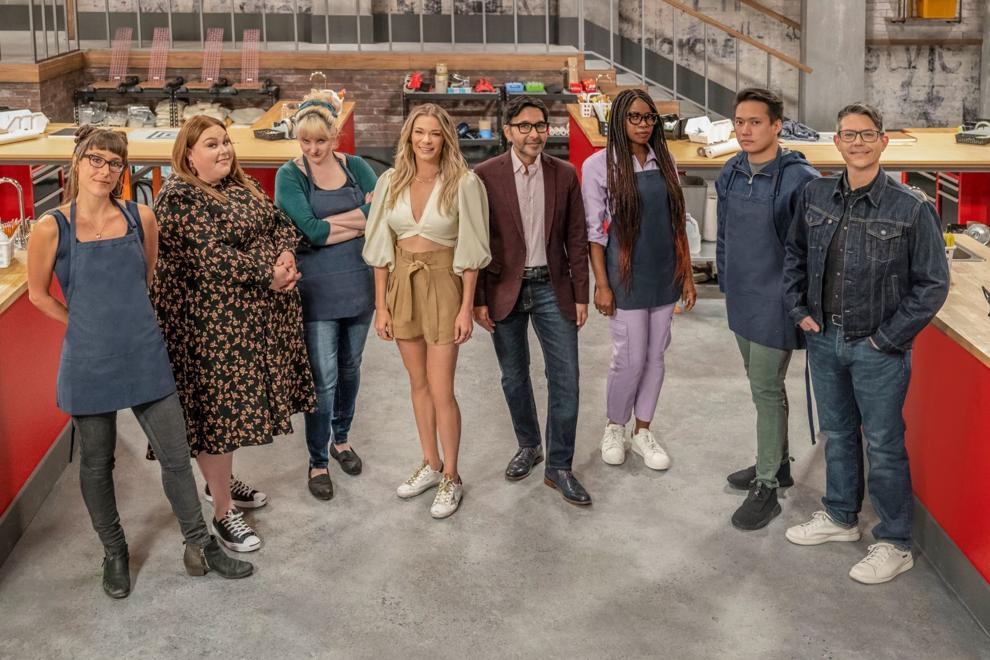 Regular celebrities on the "Meet Your Makers Showdown" include host and TV actor Chrissy Metz, candle-maker and country music star LeAnn Rimes, and designer and bestselling author Mark Montano.
Velliquette joins them as a guest expert judge in the episode on paper art, titled "Paper Art Battle!"
"I loved all the contestants," he said, noting that it was difficult to pick a winner because each competitor had a very different approach to working with paper. Ultimately, the important question for him was: "How are you pushing the paper as far as it can go?"
Velliquette was already a fan of maker reality shows when a producer for "Meet Your Makers," who first spotted him in a video on YouTube, contacted the artist a year ago about the show.
"I'm interested in people's thought processes and how they troubleshoot," he explained.
"I think what's unique about this show is the way they profile the artisanal crafts, or the sorts of crafts viewers might do themselves and with materials that are accessible," he said. "At the same time it introduces audiences to the processes for making things they are very familiar with — for instance, soap — but may not know what is involved in making them."
Velliquette, who teaches courses in visual literacy and creative practice at UW-Madison, also received his graduate degrees there. Over a 20-year career, he has participated in more than 150 museum and gallery exhibitions in the U.S., Europe and Asia. In May, the Duane Reed Gallery in St. Louis will feature a solo exhibition of his paper sculptures and, a year later, the Umlauf Museum in Austin, Texas, will host a survey show of his early colorful cut paper works.
Last year Velliquette ventured into metal, when he designed the boldly colored panels outside the new Pinney Library on Madison's East Side.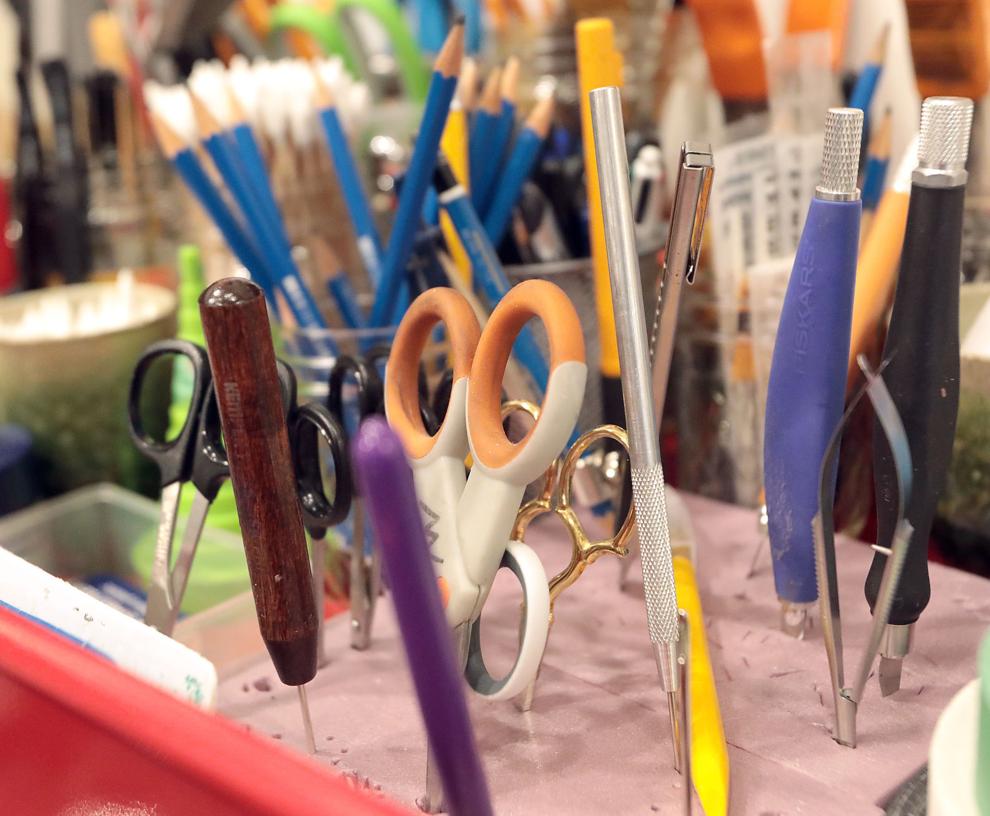 Velliquette's work in paper has changed over the years. His most recent works are monochromatic, painstakingly layered structures that evolve as he makes them. Cut and assembled by hand, the sculptures — evoking the kind of detailed craftsmanship of a small cathedral — each take up to 500 hours to complete.
Doing the TV appearance on "Meet Your Makers" was a different sort of life adventure, he said. Velliquette flew to L.A., where he was formally picked up by a hired driver at the airport, taken to the studio and given his own trailer on set. Filming the show was all done under strict COVID protocols.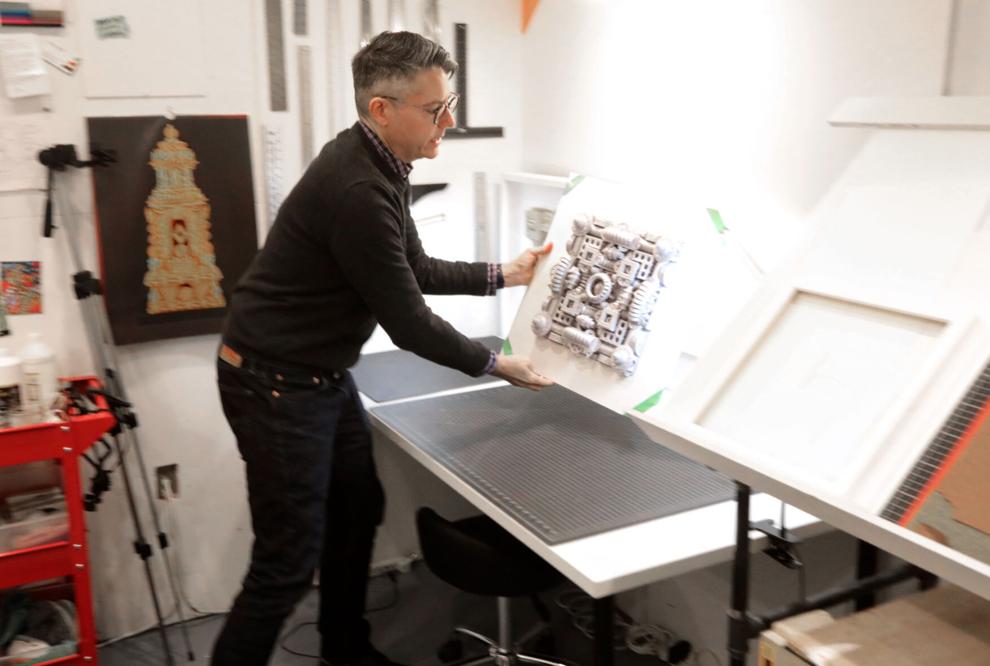 The "Paper Art Battle!" episode should get some attention — not only from the discovery+ network's 18 million users, but also from amateur crafters and skilled artists who are increasingly intrigued by paper and its limitless potential. Even social media has put it in the spotlight.