Two of the best-known names on the Madison theater scene make up the cast of "Souvenir: A Fantasia on the Life of Florence Foster Jenkins," the latest from Four Seasons Theatre.
Sarah Day — a comedic and dramatic force on area stages for decades, best known as a core company member at American Players Theatre — plays the role of Jenkins, an early 20th-century New York heiress and socialite who loved to sing — but was absolutely dreadful at it.
That didn't stop Jenkins from performing whenever she could, accompanied by her long-suffering pianist Cosme McMoon – played by pianist and actor Thomas Kasdorf.
The two make music together, and it's usually terrible. But really, who cares?
That question is at the crux of "Souvenir." Jenkins "is not a character. She was a real human being," Day explained. "She was very popular as 'the worst opera singer ever,' (though) she never performed in operas, to my knowledge, but she did recitals."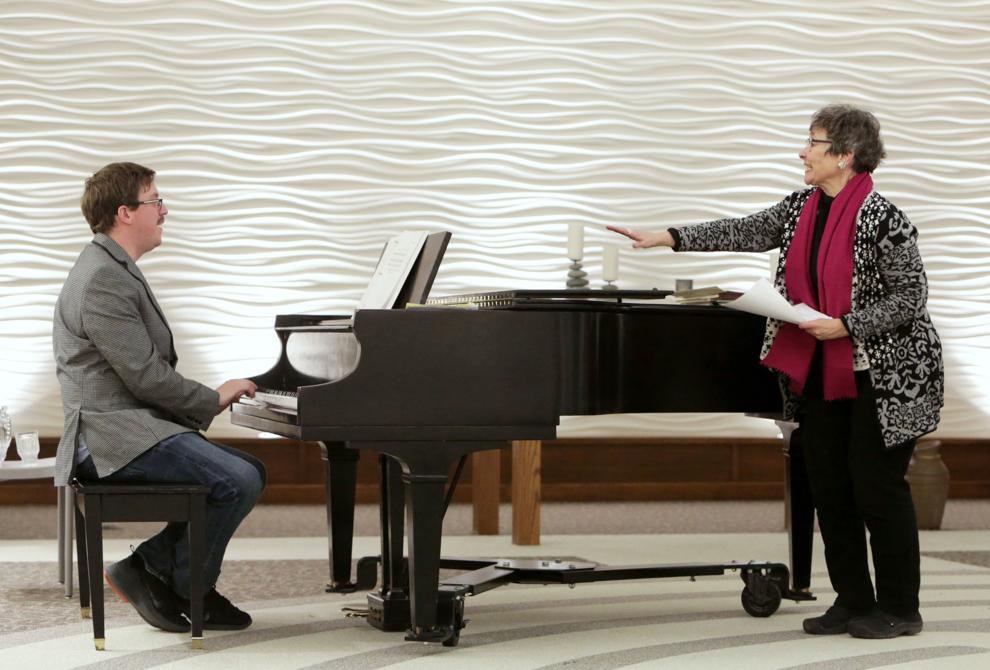 Indeed, Jenkins was a passionate music lover who also had the financial means to stage elaborate performances, make her own flamboyant costumes and hire the pianist who would put up with her. But "Souvenir," with all its hilariously cringe-worthy yet tenderly funny moments, is about more than Jenkins' wealth and eccentricities.
"So much of this, and so much of their relationship, is about this love and mutual respect for the art of singing, and of collaborating in this operatic world," Kasdorf said. "There are so many moments in the show that are musically driven, and about what it means to sing, and what it means to be a musician."
Carnegie Hall
Once he got over the initial shock of hearing Jenkins sing, McMoon became an ally, a collaborator, a friend. (The two even played Carnegie Hall together shortly before Jenkins' death in 1944 at age 76. That concert program remains one of the most requested of any show performed at the storied New York venue.)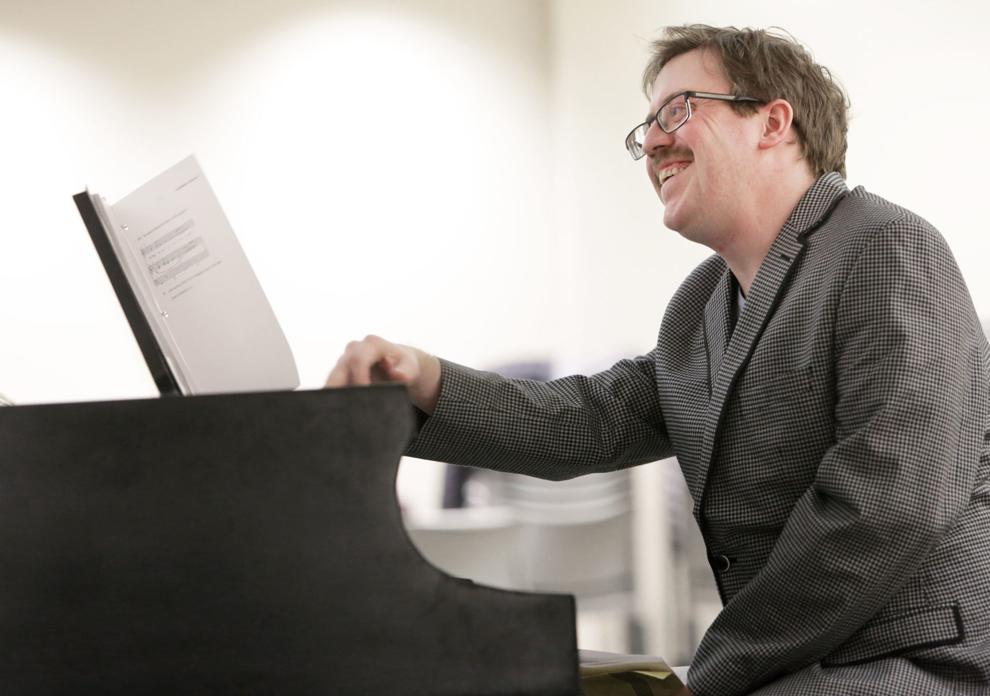 "The take-away for me is that this is a story about real friendship, and people who really care about each other and protect one another in a really lovely way," said Day.
"It's a very holiday-timed show – this reminder about what humanity can be. And to take care of each other," said Sarah Marty, Four Seasons' producing artistic director.
Some may be familiar with Jenkins from "Florence Foster Jenkins," the 2016 Oscar-nominated feature film starring Meryl Streep.
But in "Souvenir," it is McMoon who is on stage the entire show, looking back through time at how his famous friendship developed.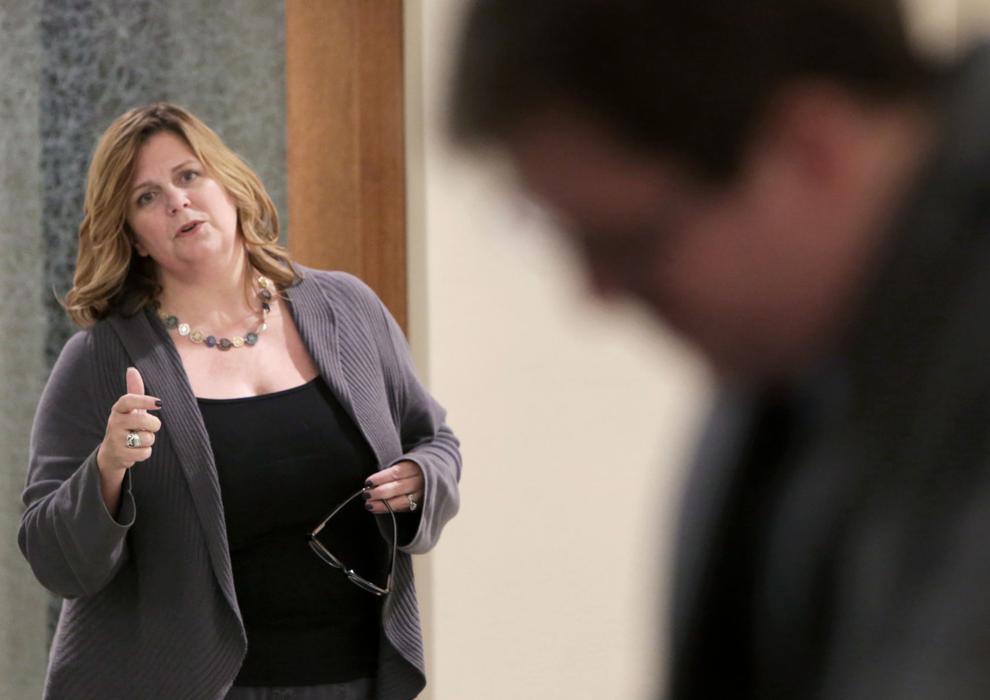 "This is the 'fantasia' look at the life of Florence Foster Jenkins," said director Miranda Hawk. "It's not her actual biography, but a beautiful rendition of events of her life that are coming together through Cosme. It's through his mind, it's through his memory."
"What I love about this, is that it is seen through the eyes of someone I believe cared about her, so very deeply," Day said. "I think he started out in shock, but he came to love her so much because of her care of him, her protecting of him, and her love of music in a way that was incredibly all-encompassing."
Always hopeful
Kasdorf, who is working on his doctorate of musical arts in collaborative piano at UW-Madison and is also Four Seasons' artistic associate, is a vocal coach himself and has worked on many area musicals. He recently held lead roles in Middleton Players Theatre's "Sunday in the Park with George" and "Sweeney Todd."
"I've never had to coach someone on how to sing poorly before," he said of his musical direction for "Souvenir." Indeed, finding a way to entertain an audience without insulting their ears – too much — is an art unto itself.
Most of Jenkins' performances in "Souvenir" are "snippets," Day said. And the singing is off in "small ways" — rhythm here, intonation there. Sometimes it even hits the mark, which gives the audience "hope" that maybe, just maybe, this time Jenkins can sing.
"And that's part of who she is," Day said. "She's always hopeful about everything. She's always positive." And that's what makes audiences love her.
"I have to say, it is the greatest nightmare of anyone who has been a performer for any moment: Oh my gosh, you might love what you're doing, but you really stink. And everybody keeps playing along," Day said.
"I've been working for over 30 years, and it's still like, really? This isn't just one big joke on me, right?" she said with a laugh.
Roots in musicals
Day has been part of APT's acting company since 1986, where she has performed the works of Shakespeare, Shaw, Chekhov and Miller. She recently appeared in Forward Theatre's "Exit Strategy" and this winter and spring will perform in the Madison Symphony Orchestra's "Beyond the Score" production, Madison Opera's "A Little Night Music," and Forward's "Life Sucks." She was recently elected to the 2018 class of Wisconsin Academy Fellows.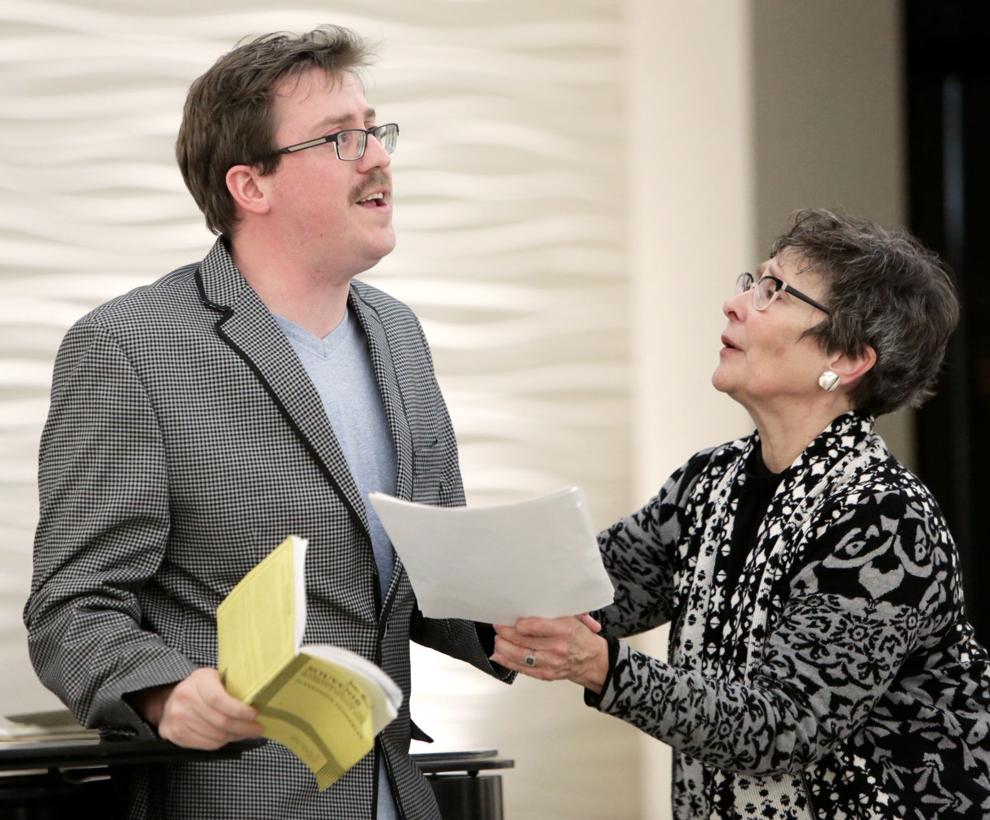 "I just turned 60 a couple of weeks ago. So I'm kind of excited," Day said. "My roots were actually in doing musicals. When I was 20, I was in 'Funny Girl' at Wilson Street East, which was a dinner theater where Essen Haus is right now. I was in 'Sound of Music' and 'Fiddler on the Roof.' So now – I'm back to my roots. I'm very excited to have music come back in my life in a performance way."
Day will have a wardrobe full of costume changes, designed by APT costume director Scott Rott. Joseph Varga is designing a lavish, opera-like set.
Jenkins "was known for her courage in expression," Marty said. "Through music, but also through these costumes, the detail and the time and the passion she put forth in these recitals. You have to envy this, and the abandon to express that way."
"As artists we spend so much time doubting, or fighting for that next opportunity, or even fighting our own inner demons, or bad reviews," Marty said. "We're faced with so many things, and it's easy to back down from that expression. She doesn't — at all. She just finds another fancy costume with wings or feathers."
"Souvenir" is a play with music, not a musical, Hawk said. Still, it fits well with the spirit and history of Four Seasons, Marty said.
"I think it's a beautifully constructed play," Marty said.
"In Four Seasons we've primarily done traditional musicals but the thread in everything we do – whether outreach programming, our mainstage productions, our new 'Words & Music' series, our cabaret series, library events – everything is about music and a love of music, and sharing a sense of caring and community through music. And this play is all of those things."