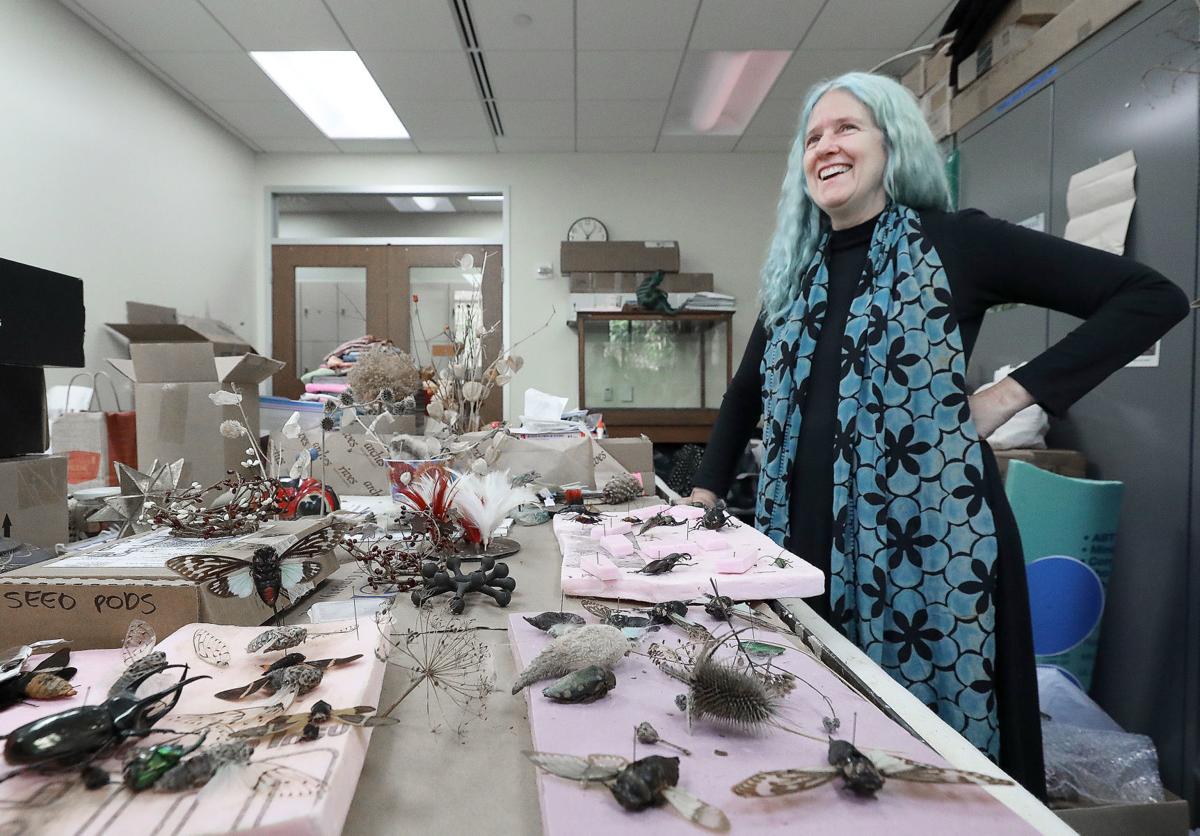 It was an art show two years ago that first sparked an idea for Madison artists Bird Ross and Brenda Baker. And then another idea. And another.
The culmination of that chain of sparks came Friday night with the announcement of the two winners of the first Forward Art Prize, an annual award targeted to support the work of outstanding female artists in Dane County.
Artists Jennifer Angus and Dakota Mace won the pair of $10,000 prizes, drawn from the Women Artists Forward Fund established by Ross and Baker as part of that original show.
Seventy female artists from Dane County entered the competition. A five-member jury (whose identities remain secret) whittled the field down to seven finalists: Hannah Bennett, Angelica Contreras, Martha Glowacki, Emily Leach and Helen Lee, along with Angus and Mace.
"I would say that the jury would have been thrilled" to name any of the seven finalists a winner, Baker said. "They're all extremely talented. I would say that with (Angus), there's a maturity to her work. A sophistication, a beauty."
You have free articles remaining.
The jurors were also taken with "the message, the language, the visual representation" of Mace's work, Ross said. "Basically she's really working with her heritage in a really out-there way. But her work is also very skilled, very beautiful. It's very precise and very meaningful."
The Women Artists Forward Fund grew out of "Being Forward," a project Baker and Ross developed for "The Capitol at 100: Madison Artists Celebrate the Centennial" exhibition on display in late 2017 at the Overture Center for the Arts.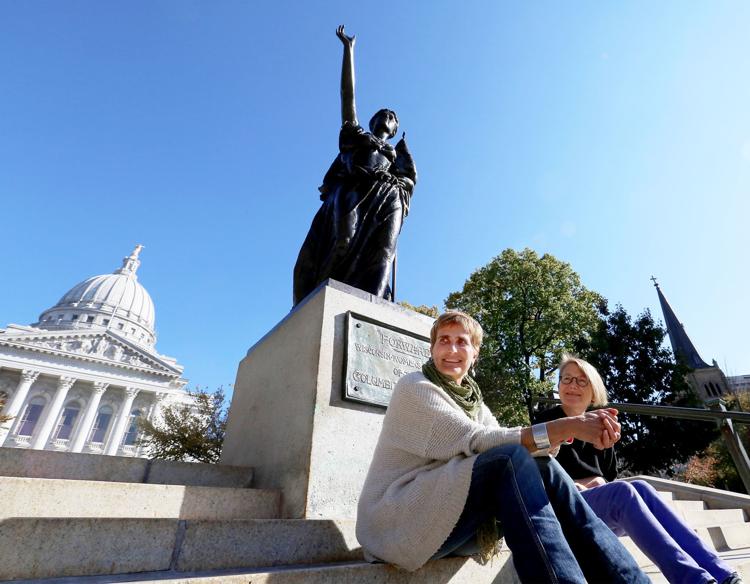 For that show, Ross and Baker photographed more than 100 local female artists and art supporters posed like the iconic statue "Forward." The statue was created in the 1890s by Madison sculptor Jean Pond Miner — largely with the financial support of local women. A replica stands outside the state Capitol to this day.
The story behind "Forward" and its supporters — as well as the huge gender inequities they see in the arts world — inspired Baker and Ross to build their own landmark of sorts: an endowment fund, fueled by donations and held at Madison Community Foundation, that will generate grants for local female visual artists for generations to come.
"The really interesting thing we have learned as our goals have gone up is that this will be the third-largest fund for women visual artists in the country," Baker said.
It's important to understand that the Women Artists Forward Fund, too, "is a social practice piece," said Baker, referring to the medium of art meant to draw attention to or address a social ill. The money is just one dimension of the "Being Forward" project started in 2017.
"We came at this as artists," Baker said. "And the 'Being Forward' project includes the photos of women, the 250-plus conversations we've had with people in the community about gender equity and the arts, the Women Artists Forward Fund and the Forward Art Prize."