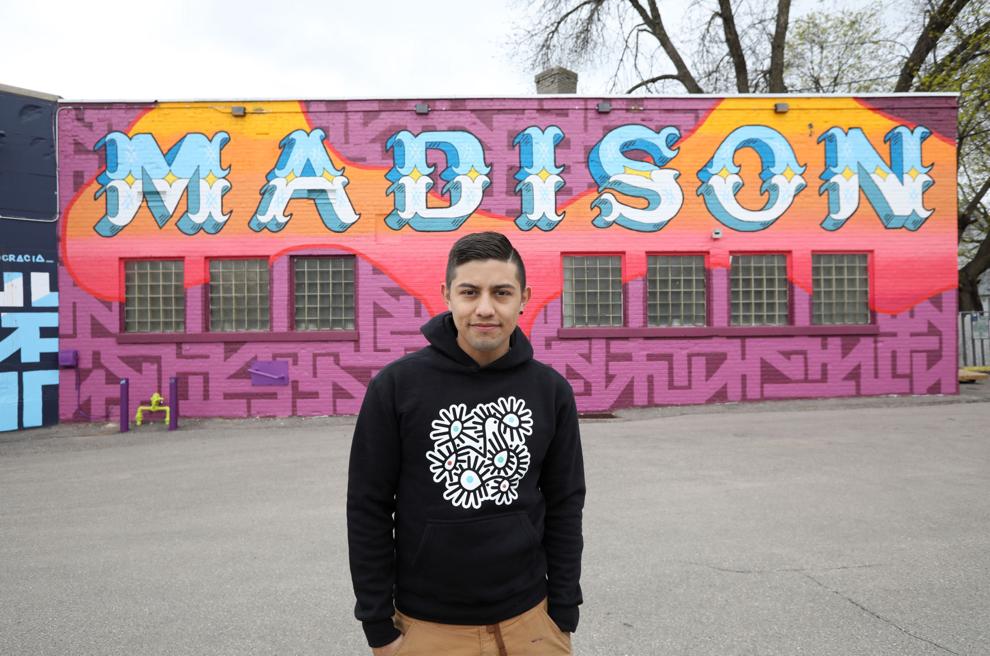 Liubov Szwako knows the past year has been bleak for many people. But for him, it's been full of color.
Szwako had worked in restaurants for the past decade, but when eating establishments were forced to close in the early days of the pandemic, he lost his job — and his income. Szwako, who is originally from Mexico City but has lived in Madison for more than 10 years, is working toward his American citizenship, but because he is not a citizen yet did not qualify for U.S. stimulus checks.
So he turned to art, something he had always done on the side, to make his living.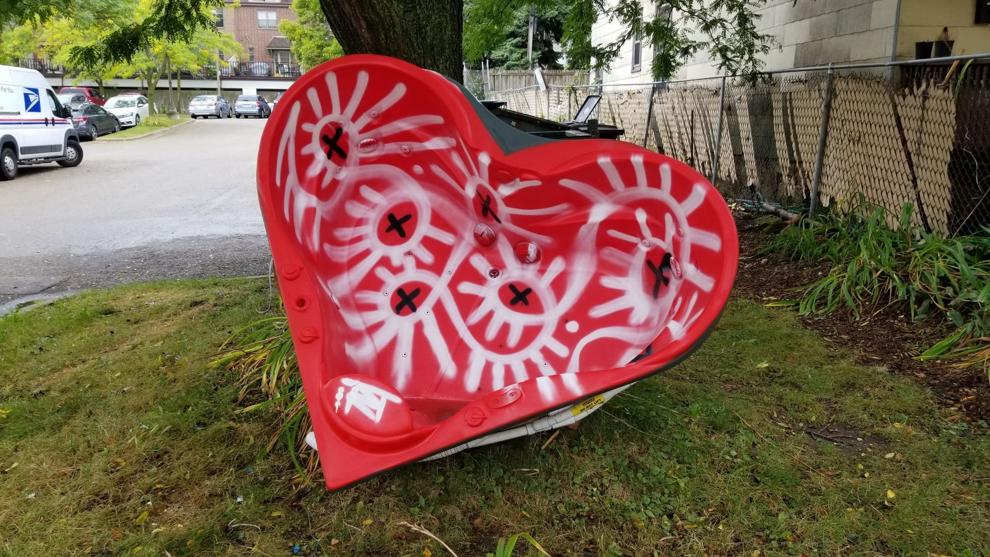 Before the pandemic, "I didn't use my art as a way of making money – I do it because I love it," said Szwako, also known as the artist "Triangulador" as well as "the mattress artist," for his whimsical, impromptu spray-paint artistry on discarded mattresses along Madison streets.
Last year, he was commissioned by building owners to do three large, public murals, including the Madison mural at Monroe Street and Commonwealth Avenue on the Near West Side, and the Prism Apartments mural on the city's North Side.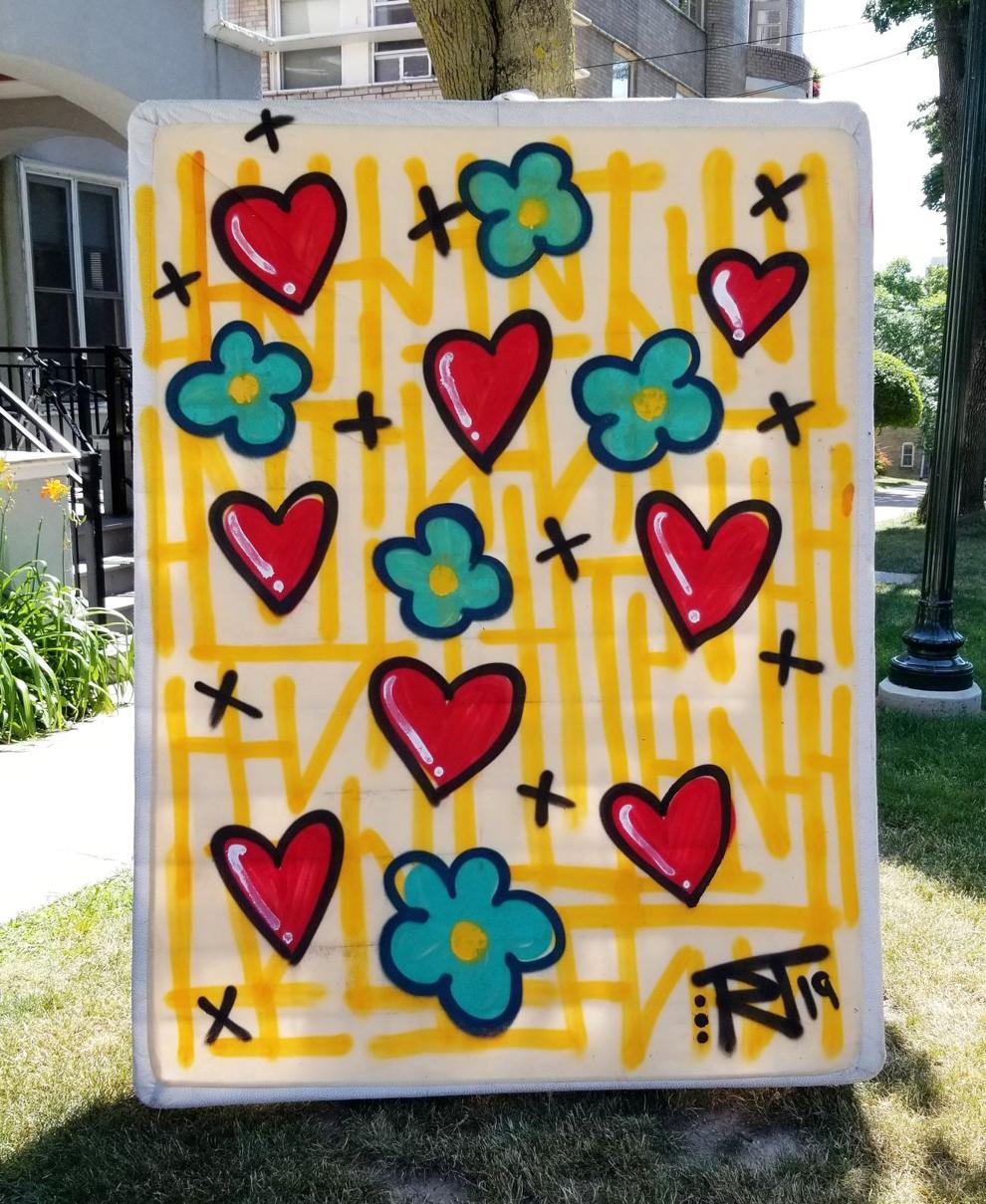 Szwako also created the colorful East Side flamingo mural at Blount and Johnson streets — although he was reimbursed just for materials, not his labor. ("It was a gift to the neighborhood," he said.)
He now has more projects in the pipeline, including art for the locker room at Breese Stevens Field, he said. And sales of his smaller paintings have really taken off on Instagram. UW Hospital also purchased some of his work for its collection.
"I think the pandemic created a sense of community," said Szwako, noting that about 95 percent of his sales on Instagram were from local buyers. "One person would buy something, then share it with someone else, and they would buy something."
"A lot of people used their stimulus checks to buy art" to improve their living spaces, he said. "I actually feel that when people have disposable income, they do spend it on art."
Value in art
Many artists lost income from a year's worth of gallery showings, art shows and gallery nights. In 2020, the Madison Museum of Contemporary Art, for example, had to cancel its largest annual fundraiser, the weekendlong Art Fair on the Square that typically draws some 200,000 people and 500 exhibiting artists to Capitol Square.
"It's been a difficult year for many, but I do think most artists persevered," Schreiter said. "Some artists changed their course a bit to find a niche that has become more sought after during the pandemic, or they've been able to produce more art and market themselves through social media while creating a new revenue stream.
"Artists are born to be creative. Financially they may struggle during the pandemic, but creatively they may thrive," she said.
When the pandemic struck, Madison illustrator and muralist Emily Balsley already had a book project lined up to work on during summer 2020. But most of her side work dried up. Stuck mostly at home, she decided to make the most of her free time.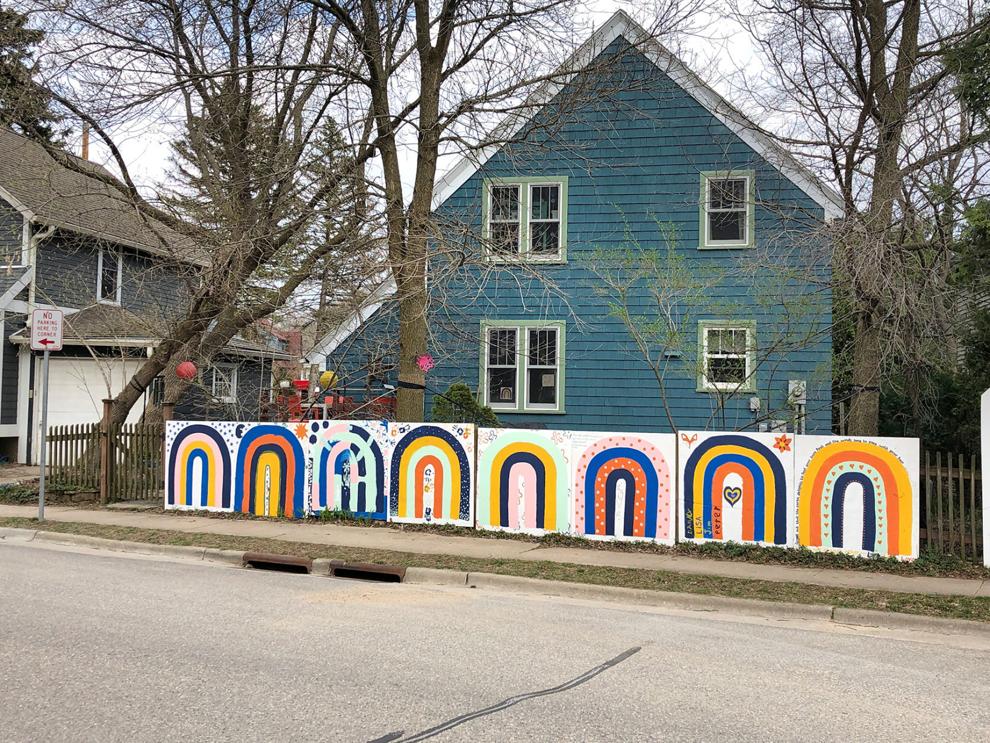 She designed "how to draw" lessons to download for free from her website and filmed videos for art teachers looking for content. She filled sketchbook after sketchbook with her fears and observations about the pandemic. Balsley also handed out 4-by-4 boards and cans of paint to her neighbors and asked them to paint their interpretation of a rainbow, then nailed the boards along her fence line.
"It almost became this destination in the neighborhood, because so many people were out walking," she said. 
Balsley and her fellow artists Ray Mawst and Brian Kehoe, who collectively call themselves OhYa Studio, added to the local mural scape with positive messages, such as the "Hold on to Hope" mural they painted on Park Street near Olin Ave and the "Love your neighbor" mural in Middleton.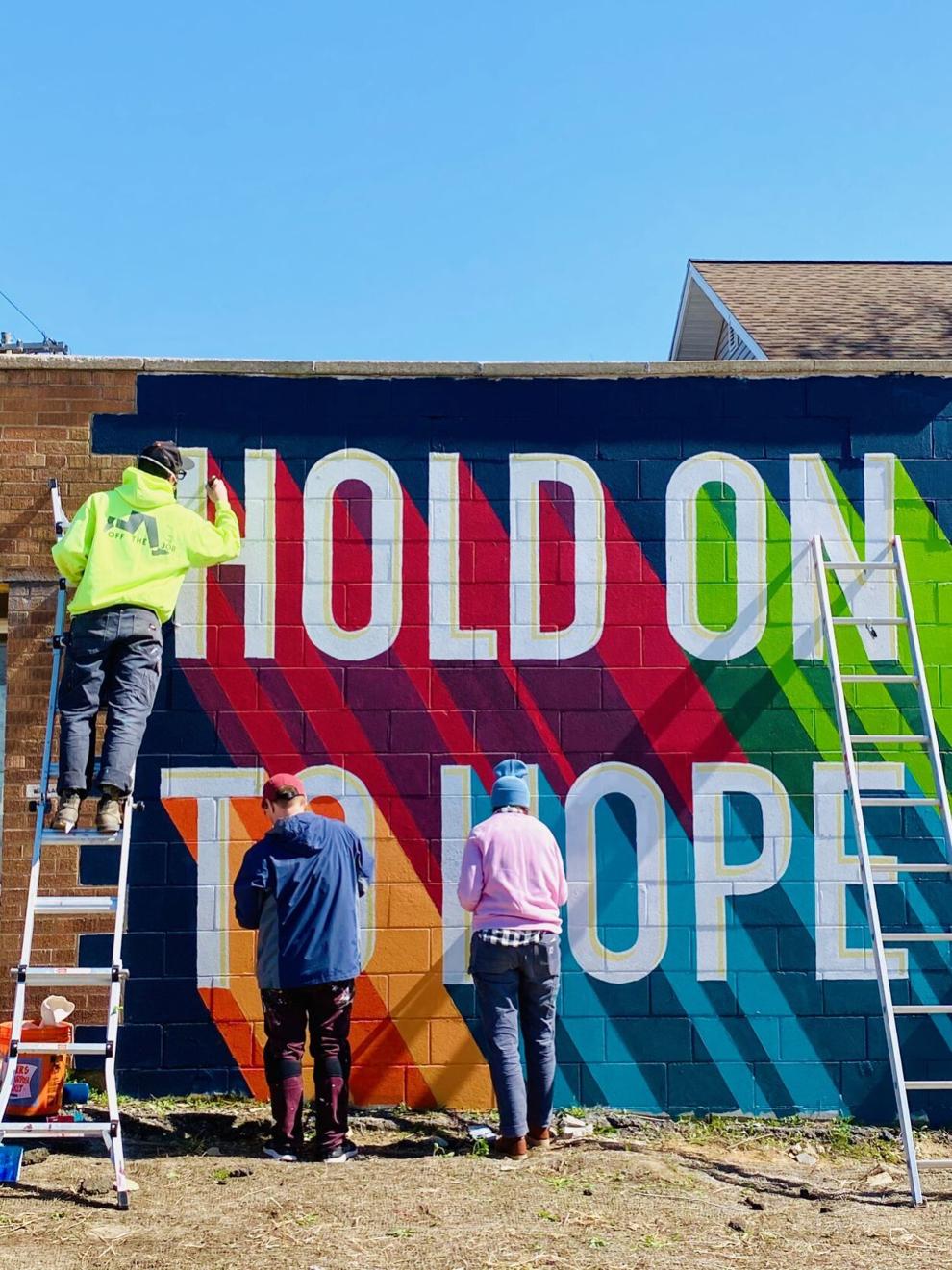 People would honk and wave to express their gratitude to the mural painters, Balsley said.
"I think we were all craving color and community," she said. "Pre-pandemic, I was so busy and I just didn't have the time and capacity to do all this."
Szwako says that once restaurants fully reopen, he's open to the idea of returning to that business "if the art doesn't work out." But for now, he will stick with creating art to make his living.
"I think the pandemic changed the way people think about art" and how much they need it in their lives, he said. Meanwhile, businesses are realizing that art gets noticed.
"It really attracts a crowd," he said.