Broadway has been dark for more than a year, stages are still mostly bare and auditoriums are all but silent. Yet despite the COVID-19 pandemic, Madison-area high schools still have figured out a way to go on with the show.
The beloved tradition of staging a spring high school musical returned in 2021 with the help of technology, innovation, safety protocols and a lot of work.
At Madison West, students turned their musical into a film. Edgewood High School produced a show that was hot off the press, written for professional Broadway stars who were hunkered down at home during the pandemic. Verona Area High School created a music video-style production of "A Grand Night for Singing," filming Rodgers and Hammerstein songs in different parts of that community's brand new high school.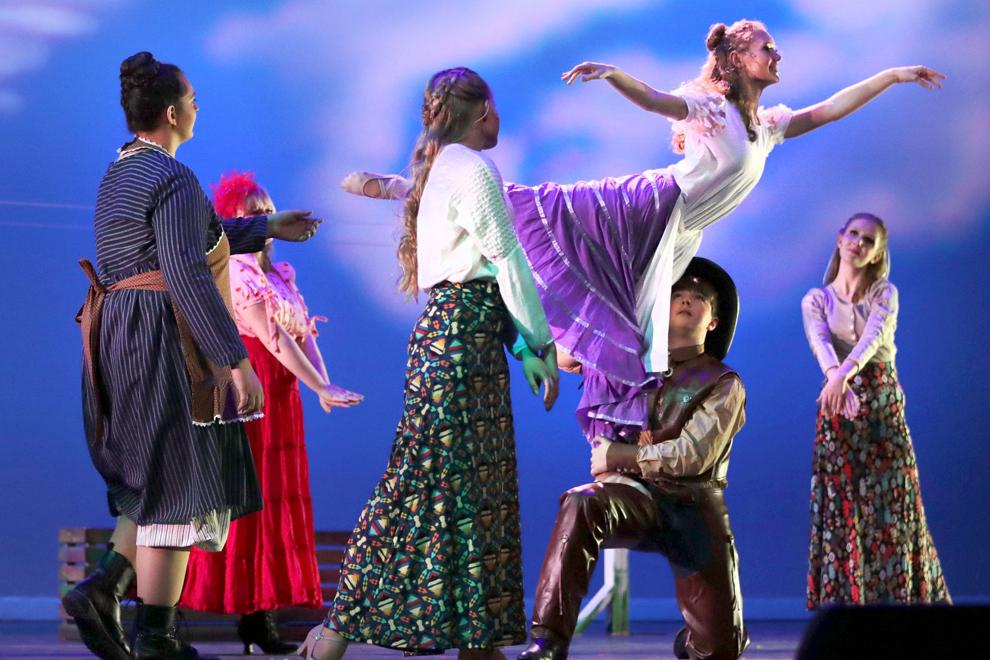 Parker High School in Janesville was the regional rarity, planning an in-person production of "Oklahoma!" before a sold-out audience of 180 people this weekend and May 13-16 (the May 14-15 shows also will be streamed).
While the actors playing roles such as Laurey, Curly and Ado Annie were allowed to perform on stage without masks, once they went backstage they were under strict orders to put on face coverings. Masks were required of audience members in the auditorium, booked only to 25% capacity to allow for social distancing.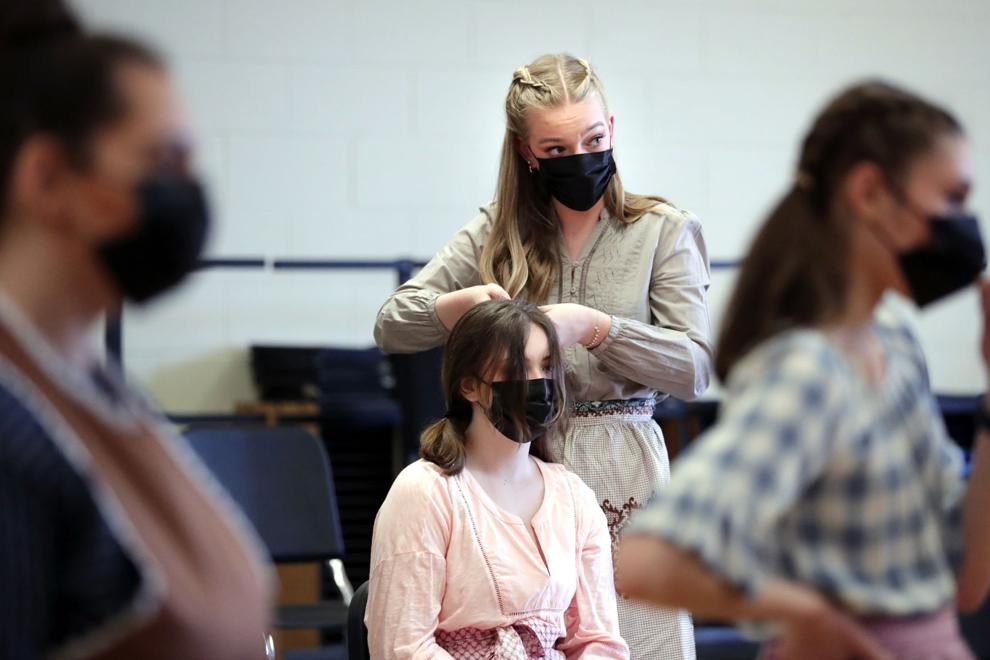 Students had temperatures checked at the door, hand sanitizer was plentiful and cast members over age 16 made sure to get vaccinated.
Though planning the production took extra steps this year, after students resumed in-person classes and Janesville resumed its athletics program, theater staff felt they were ready to tackle "Oklahoma!," said Parker choir and musical director Matt Knutson.
"Musicals are so important for this community" of performance students, he said.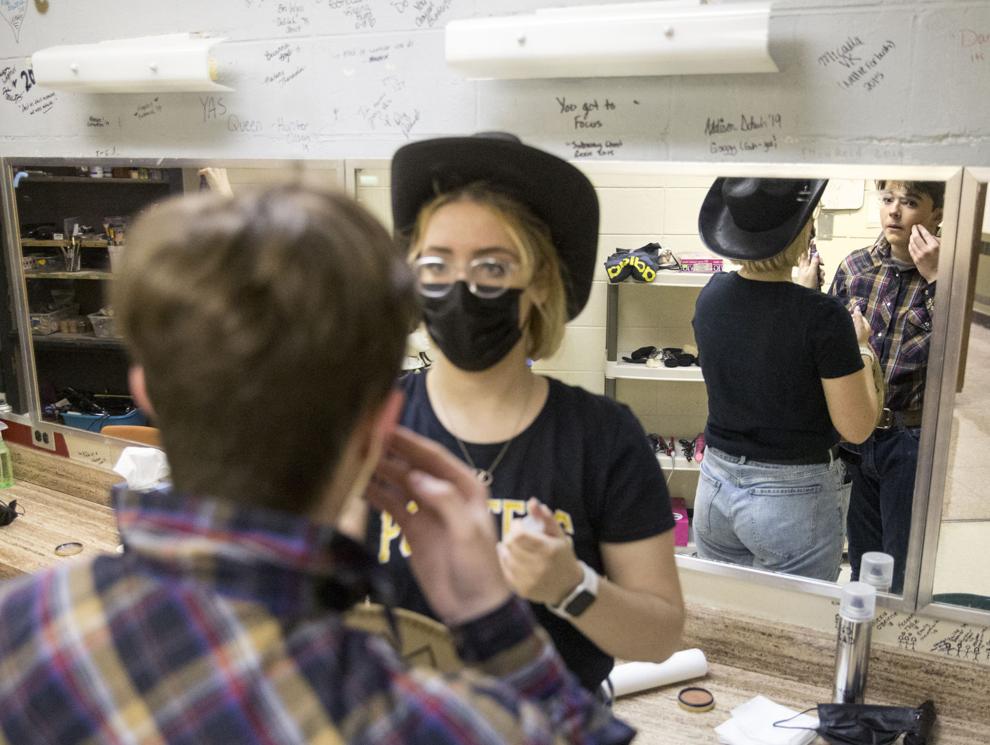 And the classic "Oklahoma!" seemed a perfect fit for our times, added Jan Knutson, coordinator of the Parker Arts Academy.
Written during World War II, "it's about overcoming adversity," she said. "And building relationships. You know, 'the cowman and the farmer should be friends,'" she said, quoting a famous song from the show.
Logan Limones, a senior and veteran of many Parker shows, noted that at this year's rehearsals "one of the hardest things is dancing in those masks." But Limones was grateful to have the chance to finish off high school in the role of Will Parker before heading to UW-Stevens Point in the fall to major in musical theater.
Aly Christianson, a senior playing Aunt Eller, is off to Tulane University next year to study chemistry. "Even though I'm not going into theater (as a major), I know it will always be part of my life," she said. "This program gave me a community."
Christianson recalls her school's first in-person rehearsal for "Oklahoma!" Even in masks and sitting six feet apart, "You could just feel how excited everyone was to be back."
Restructuring live theater
But because of the pandemic, most school theater departments had to pivot from teaching stagecraft to learning video and film production.
"It has been a challenging year and we have had to think outside the box, change how we teach, and restructure live theater for a different platform — mainly Zoom," said Holly Walker, director of theater at West.
West's school play, "An Evening of Shakespeare," produced in November, was filmed via Zoom and its musical, "The Theory of Relativity," presented in March, "was more like a film," Walker said.
"So, once again we have had to change platforms, which creates some challenges because our scripts are written for stage, not Zoom or film. Screenwriting has its own format and its platform is film," she said.
More than 200 West High students signed up to act, sing or work on crew jobs. Parents opened their homes for rehearsals.
Other schools found similar community support.
Sun Prairie High School streamed its production of "Smokey Joe's Café" April 23-May 2. Earlier in the year, the school created a "Voices of 2020" production of original monologues, written by students and still available on YouTube, as a stand-in for the annual school play.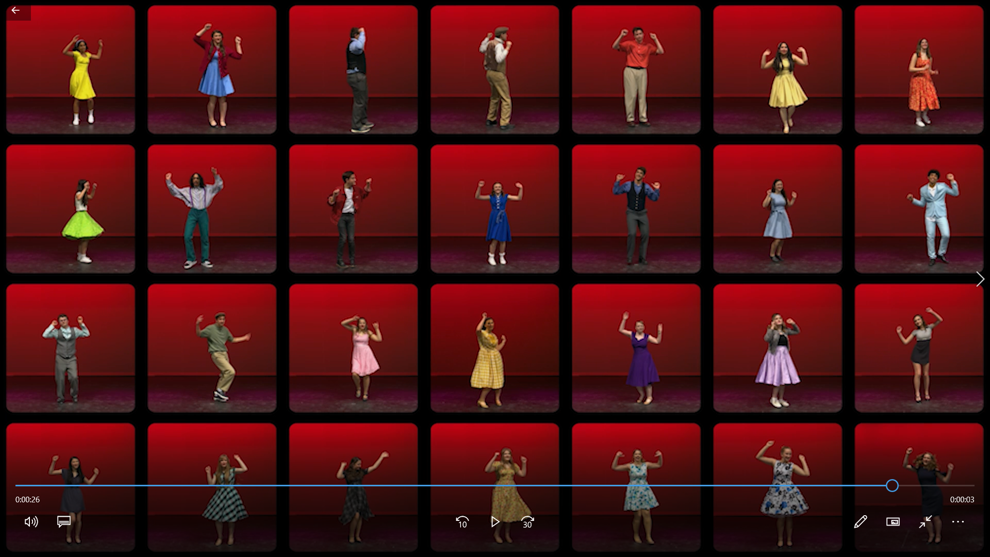 "As a teacher and as a theater lover myself, (I know) that many of our students thrive in the theater," said Sun Prairie theater and musical director Marsha Heuer. "They want to do theater. And in a pandemic when there is so much separation and anxiety and all these different stress levels, we need things that give us a good outlet. So there was no question in my mind that we were going to do something."
"Smokey Joe's Café," a jukebox musical, allowed students to meet over Zoom and rehearse their parts on their own before everything was knit together using video technology. Some of the filming was done at the school, socially distanced, once the building reopened.
As they ran the songs over Zoom, "everyone's muted. So it was a little risky for (the teachers) because they didn't really know where we were at," said junior Micha Friedman. But when audio and video, recorded separately, were finally edited together, students were impressed with the results.
In any case it was better than 2020, when students were deep into rehearsals for "Chicago" when the musical was called off because of the pandemic.
"I loved that show, and it was canceled," said Sun Prairie junior Aleah Frank. "It was heartbreaking not to be able to do theater for months on end.
"This show kind of brought that back into our lives. Even though it was different and we all still miss live theater, it was a lot of fun to see our friends again and to sing and dance again, and it was really fulfilling."
"In in-person theater, you get to practice things over and over again and work out every little kink," added senior Christopher Gavin. "With this (virtual production), it was really impressive to see people get to that super-high level on the fly."
Opening night canceled in 2020
In 2020, Edgewood High School had to cancel its school musical, "The Sound of Music" — on opening night.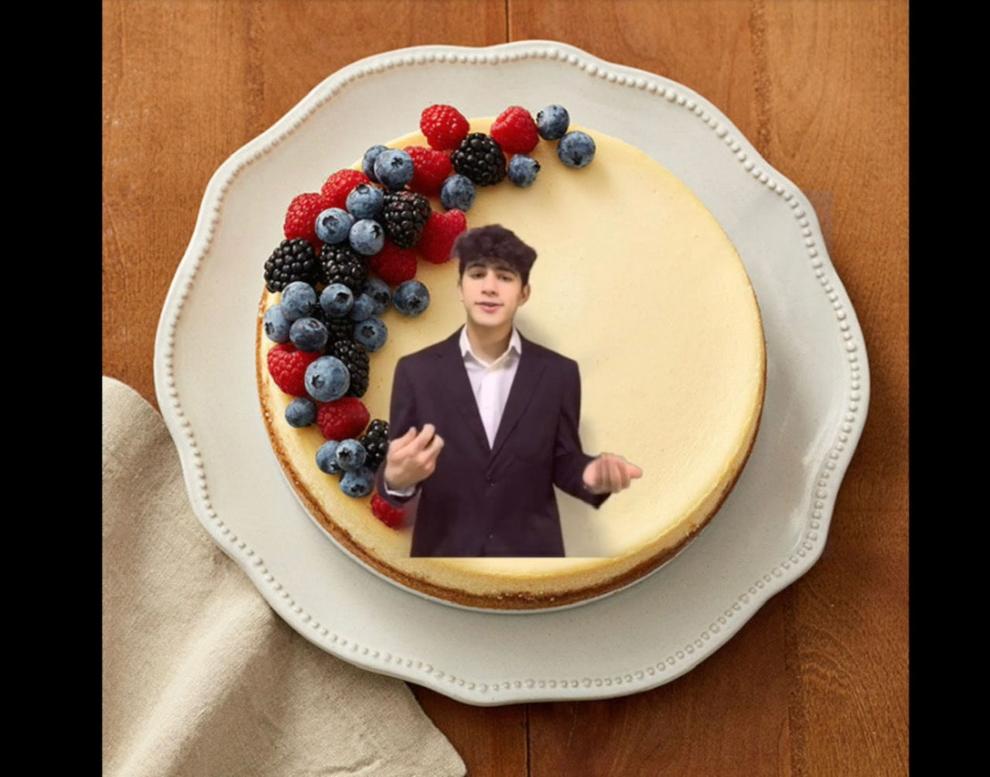 So for 2021, the theater department decided early on to impose a "no heartbreak rule," meaning it would select a musical that students could perform regardless of the ever-changing conditions posed by the pandemic.
They picked "A Killer Party," "a show that was designed originally for Broadway actors who were in isolation," a "send-up of a detective story shot on phones," said drama teacher James Wagoner. Edgewood's video production was streamed to audiences earlier this spring.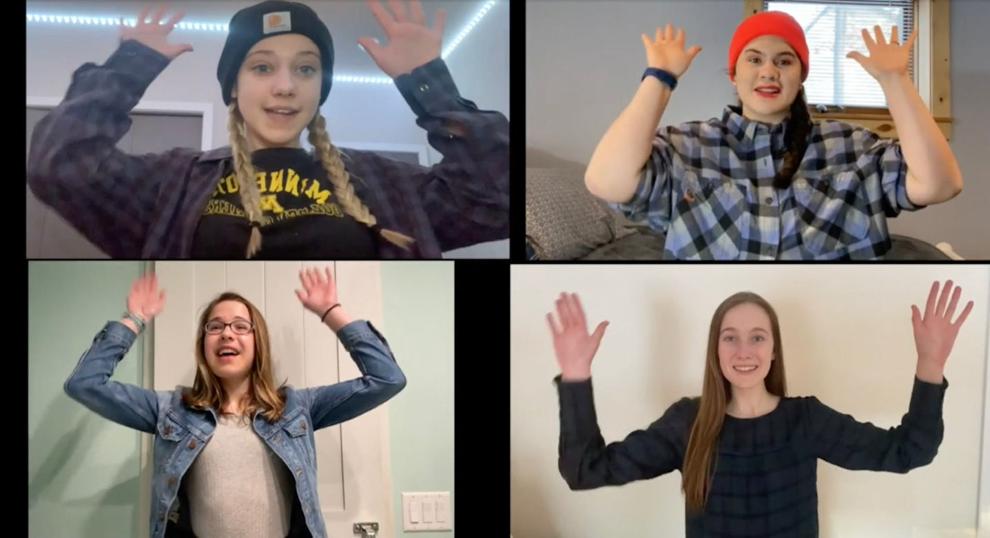 Ayanna Vanderwalle, a sophomore, played the part of Joan, the wife of the murder victim in the story, who spends most of her time in her bedroom. That meant that Vanderwalle got to experiment with staging, lighting and filming in her own room at home.
"It was a lot of fun seeing what I could do with random dance movements or by switching the camera angle. But I didn't have anyone to move the camera — I had to do it myself," said Vanderwalle, who had also done a virtual show over the summer with Children's Theater of Madison.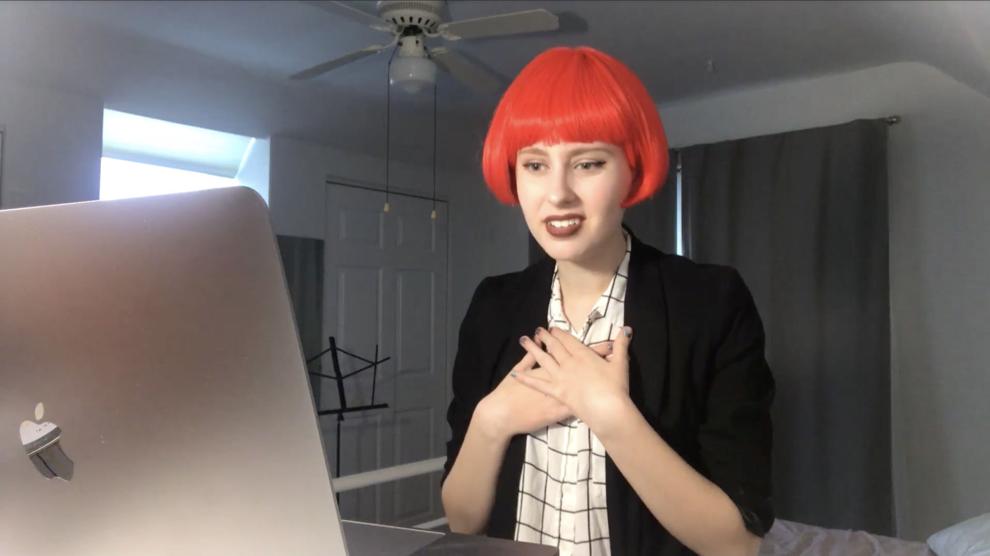 "It's kind of a weird thing taping your phone to the wall to record your scenes," said Ryan Gierhart, who played a suspect in "A Killer Party."
Teachers were very proud of the way students challenged themselves by learning how to act for the camera — a different art than acting for the stage — and stretching the limits of their video skills.
"I would say they really excelled in this format," said choir director Rebecca de Waart. "It allowed them to tap into a creative force they hadn't used before."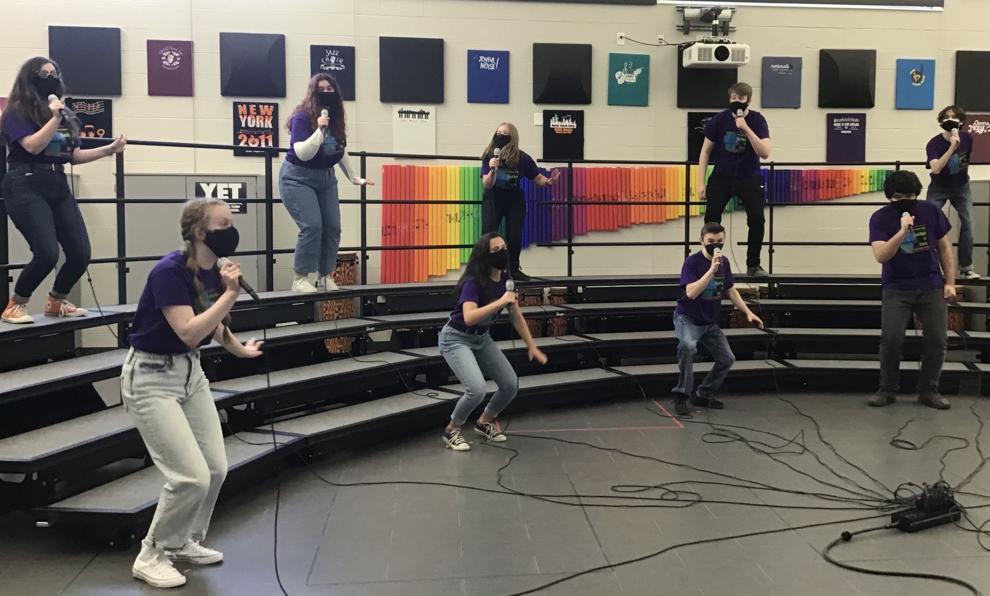 Verona Area High School will stream its video production of "A Grand Night for Singing" May 27-29. Students worked on their songs for the musical revue virtually, then shot their duets and small group numbers in the school — from the catwalk in the performing arts center to the pool in the aquatic center.
"This has been a yearlong process," said director Brian Cowing. One day, students got to film outside "and we got some really cool drone footage of the school and the students coming to the school. That was a really great day."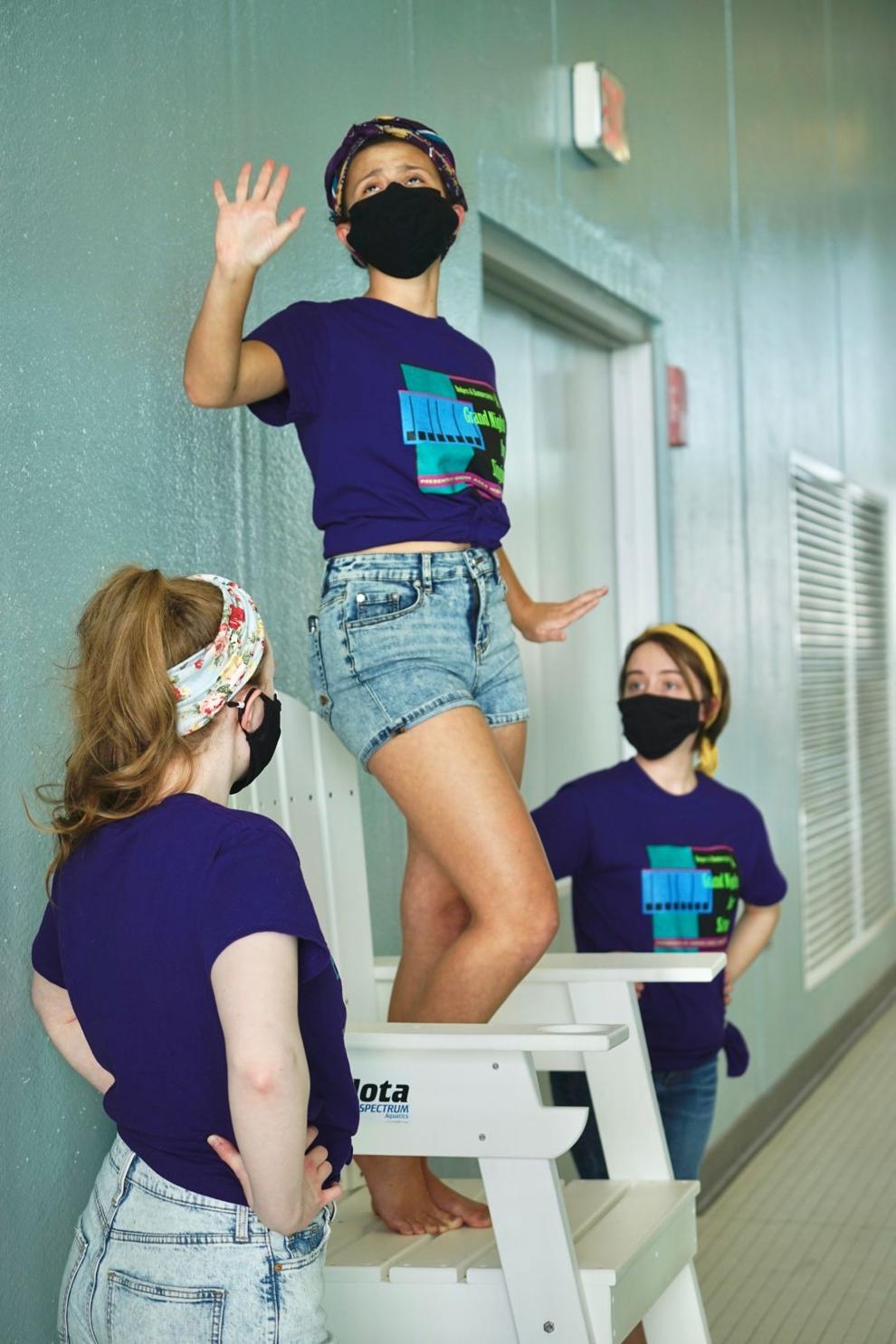 "When we realized back in July that we were going to be virtual a good part of this year, we had to completely rethink theater," said music director Heather Thorpe.
"I think we did the best with what we had," said Verona senior Anna Larson. "It is a little sad to not have the in-person aspect of it for senior year, because in past years we had traditions … like half of the cast piling into a bathroom and singing a song before the show.