When she first moved from Monona to Madison's East Side, 14-year-old Avenna Pickett felt like she didn't know anybody — until another girl told her about Performing Ourselves.
Avenna joined the dance group, which is taught by students from the UW-Madison Dance Department and meets weekly at East Madison Community Center and elsewhere. Soon Avenna had a new group of friends, and quickly found herself becoming one of the group's most respected young dancers and choreographers.
Then her brother Adonis, 13, saw his sister rehearsing. And he asked to join Performing Ourselves, too.
That's part of the story of Performing Ourselves — which over the past five years has rapidly grown, thanks to word of mouth and the energy of its UW-Madison staff. The program's free annual spring dance showcase — titled "Bridges" and built around the theme of connection — takes place at 2:30 p.m. Saturday on the Lathrop Hall dance stage on the university campus.
Since its founding in 2011, Performing Ourselves has doubled in size, from three student interns teaching dance at three local community centers, to six student teachers now serving seven sites across Madison.
This year Performing Ourselves also did a six-week residency in several Leopold and Mendota elementary school classrooms. It hopes to hire a trained dance therapist by next fall to expand its programming in those schools, as well as to Head Start preschool classes.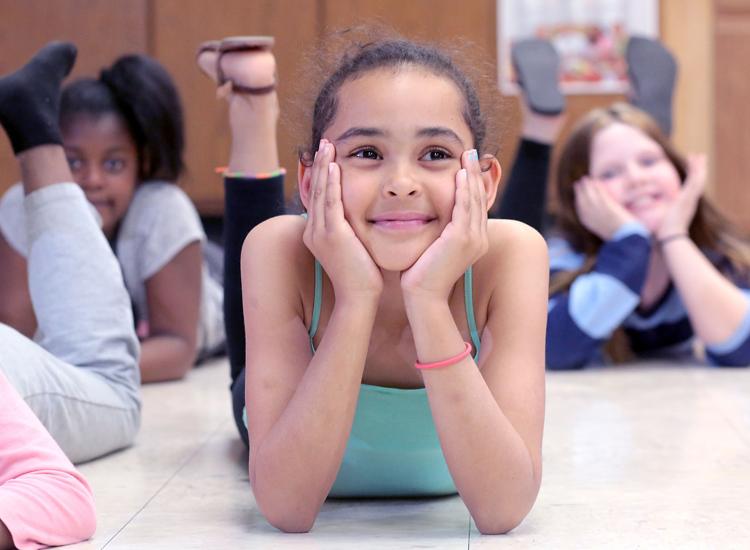 Performing Ourselves "has just kept growing, and not by our own doing," co-director Mariah LeFeber said.
"People have said, 'Oh, my friend works at this community center and she's seen what you're doing, and wants you to come to her community center, too.' "
The program was founded by Kate Corby, an associate professor in the UW-Madison Dance Department, who came up with the idea for Performing Ourselves after helping her Little Sister in the Big Brothers/Big Sisters program register for extracurriculars in sixth grade. Corby discovered the only movement activities available to her Little Sister after school were wrestling and tennis.
"She called me and said, 'We've got to do something about this. This is absurd,' " recalls LeFeber, an adjunct teacher in the UW-Madison Dance Department at the time. "I think she knew that in my work in dance therapy, I had worked with adolescents and youth a lot" and could help create a curriculum that would resound with girls.
Corby's Little Sister was already involved in her neighborhood community center, so that's where Corby and LeFeber first turned for a pilot program. Performing Ourselves then won a three-year grant from the Ira and Ineva Reilly Baldwin Wisconsin Idea Endowment, with the intention of building a program meant to boost girls' self-confidence and empower them through the creative process and performance.
"It's so powerful to use the body to express themselves, particularly for students who may not have access or opportunity to anything like this," Corby explained. "The performance at the end is really transformative and cathartic, and a very important part of our overall concept.
"It really requires the students who are 5 through 15 to work together, to be patient, to overcome a lot of obstacles, learn the choreography," she said. "And then they're having their makeup done by a professional, they're having a tech rehearsal in our fully equipped theater — and the transformation they have from early-morning chaos to the end of the show, when they're proud and showing off for their families, is pretty significant."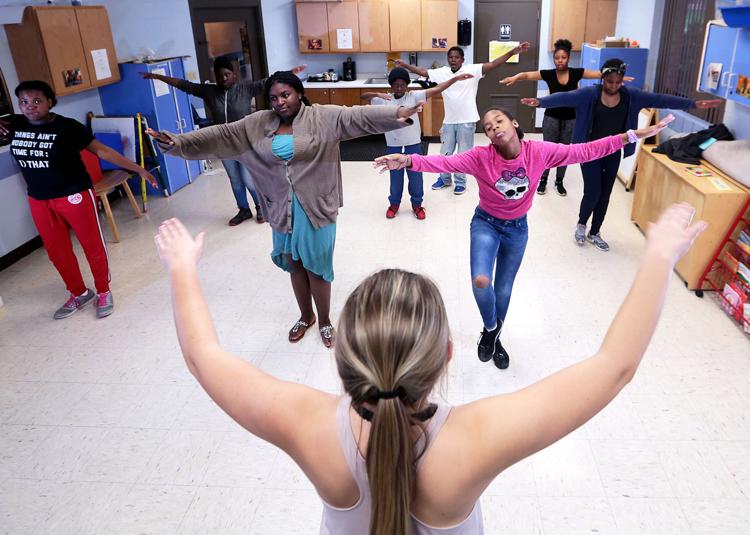 When boys asked to come on board, too — and to be in the showcase for the first time this year — Performing Ourselves changed its girl-centered mission to serve all youth.
The program is still self-supporting through grants, and does not charge its K-12 dancers or community centers to participate. Performing Ourselves also makes a point to pay its student teachers a "fair wage," said LeFeber, "because we want to teach them that what they do has value, which doesn't always happen in the world of the arts."
The instructors get extra training in dance education skills, components of dance therapy and teaching "resiliency," as well as cultural awareness.
"Dance can be a very privileged art," LeFeber explained. Many college students grew up training in private dance studios, and "they've never had to push chairs away on a carpeted floor (in a community center) and had to find a way to make it work."
Elisa Hildner, a UW-Madison sophomore who has been dancing since age 3, already had worked in a summer program and taught youth dance when she heard about Performing Ourselves. Now she leads students at East Madison Community Center as they learn to blend the style of dance they know best — hip-hop — with some contemporary dance technique. The dancers take the lead on the choreography.
"It's more about moving the body and expressing yourself," said Hildner, who said that working with Performing Ourselves has made her recognize and try to overcome the "clear divide" that exists between the black and white communities in Madison.
But she's also seen her young students mature, and "really come together as a group, because they want to make a great dance."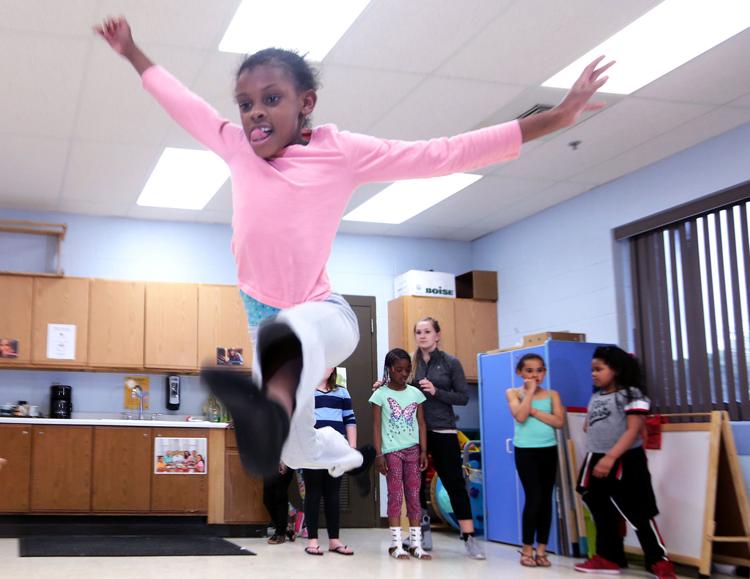 Saturday's performance will include about 100 dancers from the Allied Learning Center, East Madison Community Center, Elver Park Neighborhood Center, Goodman Community Center, Kennedy Heights Community Center, Lussier Community Education Center and Vera Court Neighborhood Center.
The show is intentionally performed in the Margaret H'Doubler Performance Space in Lathrop Hall to bring families to the university campus, and to spotlight the dancers in a fully produced show.
At show's end, "Everybody gets a rose, and it feels good," said 12-year-old Shay Sayles, a sixth-grader at O'Keeffe Middle School who has danced with Performing Ourselves for four years.
The program "is fun — it's really fun," she said. "You get to dance with others and make new friends. You get compliments, too."
As for the piece her teen group choreographed for Saturday's showcase, "Our entire dance is made of dance moves," Shay said, "but the moves are all from us."