Artists Brenda Baker and Bird Ross each received $100 for participating in an art show last year, and that humble sum has grown tremendously — climbing, the two expect, to about $400,000 soon.
For that show, Ross and Baker photographed more than 100 local female artists and art supporters posed like the iconic statue "Forward." The statue was created in the 1890s by Madison sculptor Jean Pond Miner — largely with the financial support of local women. A replica stands outside the state Capitol to this day.
The story behind "Forward" and its supporters inspired Baker and Ross to build their own landmark of sorts: an endowment fund set up to generate grants for local female visual artists for generations to come.
"Our original goal was to get to $300,000," Baker said. But fundraising has gone so well that WAFF should reach its now-larger goal within three years.
"There's been just great interest in what we're doing and why it matters," Baker said.
The fund, which is administered by the Madison Community Foundation, is designed to award a total of $20,000 each year to two female artists. To jump-start things, a donor has given $60,000 outright to cover WAFF's grants in 2019, 2020 and 2021.
You have free articles remaining.
"We can use those grants to plant the seed, and let people know what we're doing, what's possible," Ross said.
Artists will be chosen for the grants by an anonymous jury. The first two honorees will be announced in a ceremony at the Chazen Museum of Art next spring, in conjunction with the 100-year anniversary of the ratification of the 19th amendment, which gave women the right to vote.
Madison needs to create more incentives for artists to stay here, Ross and Baker said. Grants to individual artists in Dane County have dropped off severely in recent years, they note.
And historically women artists have been at a disadvantage. For example, although well over half of graduate students in the fine arts are women, only 3 to 5 percent of art in the permanent collections of major museums were made by female artists.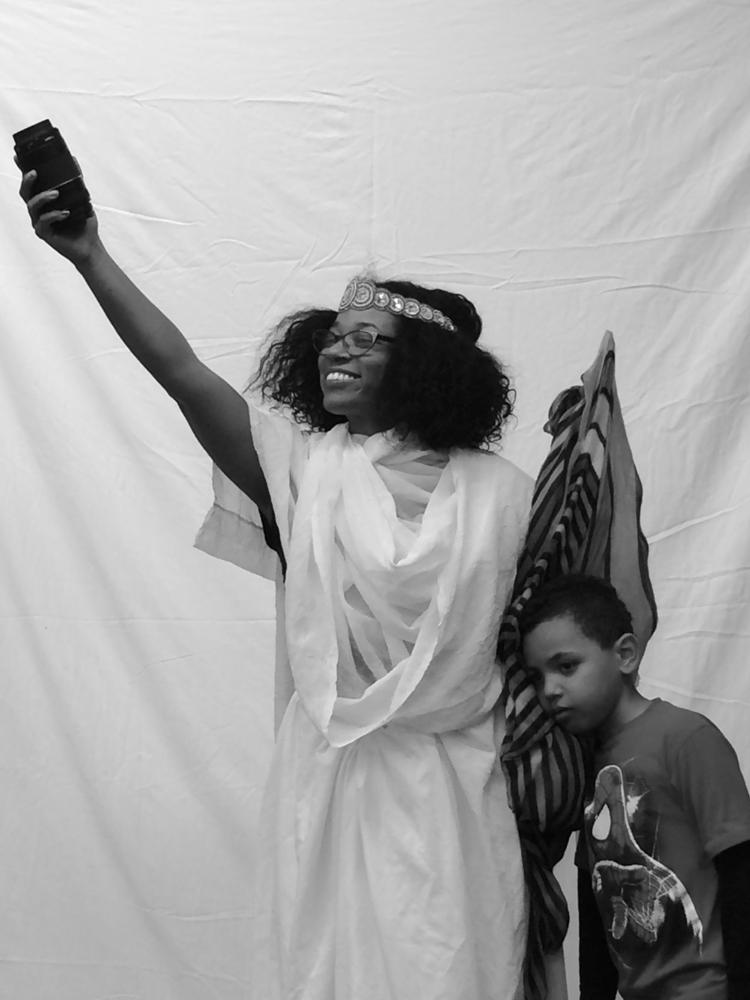 Baker and Ross are eager to speak to groups about the Women Artists Forward Fund, they said. Donations of money, time and help can be made through the project's website at www.womenartistsforwardfund.org, which also includes the photographs of local women posed as "Forward." More photos will be taken this fall.
Artists who receive a WAFF grant will be able to use it however they wish.
"It's unrestricted. They don't have to do a certain project. They don't have to have a show," Ross said.
"And the reason for that is that so many opportunities right now come with strings attached," Baker said. "And really, in order to expand your work, you need to be able to have freedom. We feel strongly about that. You have to have freedom in order to explore."