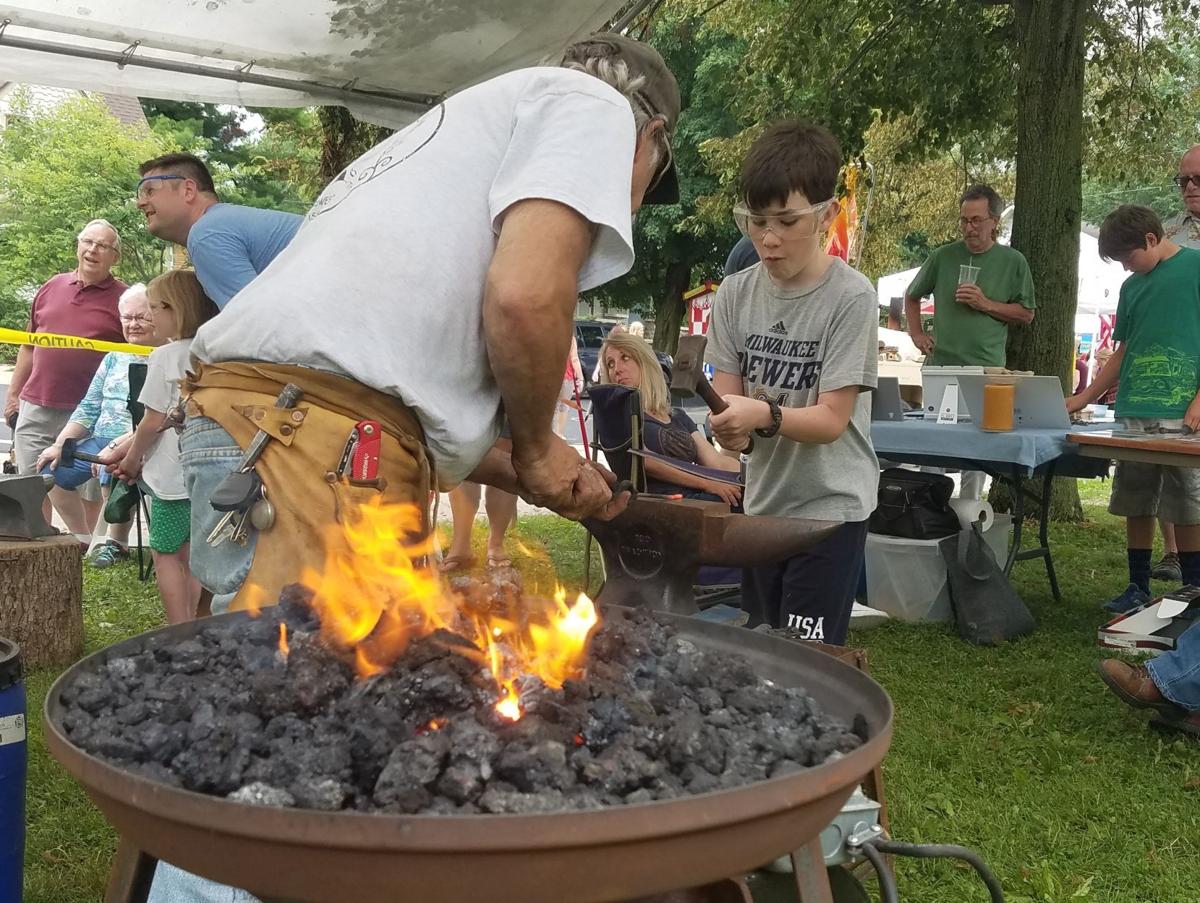 Walking into Cambridge's Westside Park Saturday, visitors to Midwest Fire Fest could hear the loud clinks of hammers on steel and feel the heat coming from the handful of forges and kilns.
Fire Fest, which is in its second year and continues Sunday, is the Cambridge Arts Council's and the Clay Collective's now annual art fair. The media featured — including steel, clay and glass — all have one thing in common: heat.
To have a booth at Fire Fest, you must use heat, fire or smoke to create your work, organizer Laurie Struss said. The theme of Fire Fest allows visitors to have new experiences each year, she said.
"People don't want to buy tchotchkes anymore. They want to have an experience," Struss said. "People are hungry for experiences."
Fire Fest was designed around experiences, with multiple demonstrators at the festival. Samuel Laturi, of Mequon, who this year turned his hobby into a full-time business — Storm Cloak Forge — said he always asks to have a demonstration area when he goes to art fairs.
Laturi considers himself a classic blacksmith. He makes practical items out of steel — from tools to paper towel holders — but he said his favorite pieces to make are delicate-looking roses that he fashions out of sheets of steel.
To create the roses, Laturi said, he cuts the sheet metal into petal shapes and makes a bud. From the bud, he heats and then hammers each of the petals to make it open as a live flower would.
"I'm working with the metal more than I'm working the metal. I just see how it turns out, and I love that," he said.
Laturi wasn't the only artist combining fire and flowers.
You have free articles remaining.
Faith Ann Givings, of Milwaukee, presses flowers from her and her sisters' gardens into thin layers of clay to make small dishes, wall hangings and ornaments. She then glazes her pieces with a watercolor-like technique to make light, soft colors.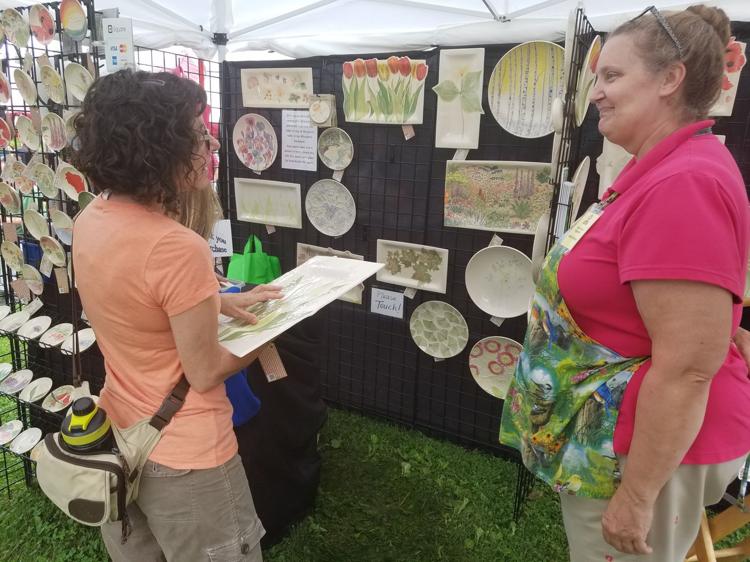 Givings' biggest inspiration is her mother, who died last year, she said. "My mom has always loved what grows here in Wisconsin," Givings said. "My aim was to make pottery happier for her. She would say the weight got to be a little much for her and the colors she said were heavy, and I think she kind of meant they weighed her down."
During winter, when there are no flowers to experiment with, Givings carves flower images into a press that she then uses on the clay.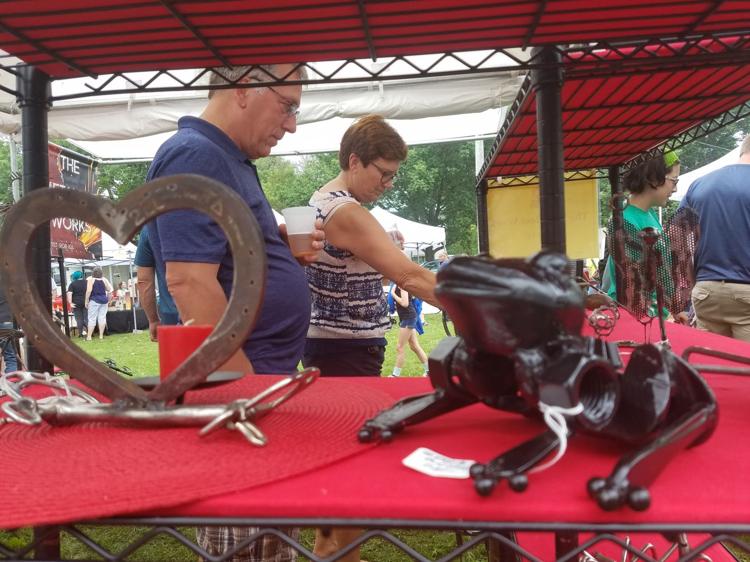 She said each piece takes four to six weeks to design, carve, dry and fire in the kiln, glaze and fire again. She's perfected her method through decades of work, but she's been showing and selling her pieces for only about a year. All her previous work was given to family and friends.
Married artists Angelo Fico and Karen Naylor, of Wilmot, on the other hand, have made a living off of their glass work.
Using homemade clear glass and purchased colored glass, Fico and Naylor mold heated glass to create vases, tumblers and sculptures.
"It's a very neat material to work with," Fico said. "It just moves so different from anything else."
Fico and Naylor live off art fairs like Fire Fest, he said. They travel the country to show and sell their work.
Last year, they were scheduled at another fair when they heard about Fire Fest, but this year, Fico said, they wanted to come to "the fun one."