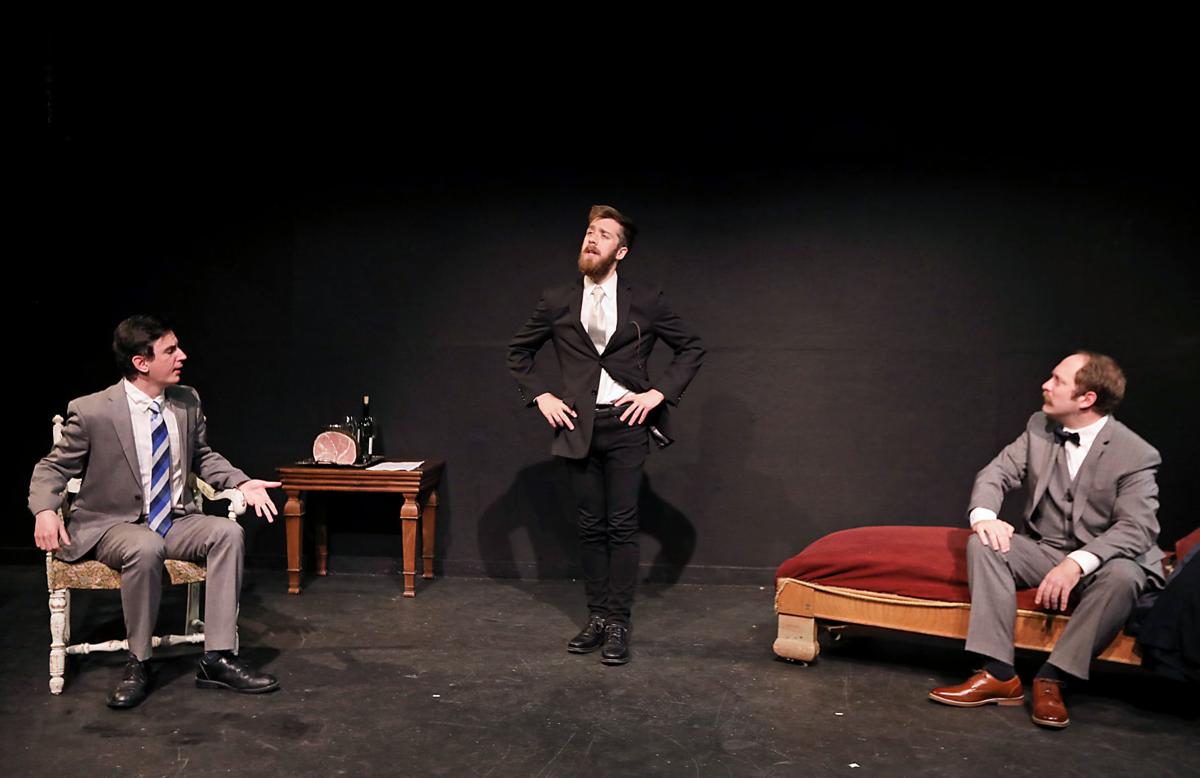 As theatergoers in Madison flock to see the Broadway blockbuster "Hamilton" at the Overture Center, Broom Street Theater is bringing a 102-year-old play of the same name to the stage.
And, as far as director Doug Reed knows, no other theater companies have put on the century-old version in the past, oh, 101 years.
"I've done a little bit of Googling, and I haven't been able to find anybody," said Reed, who's cut the 180-page, four-act, historical "Hamilton" play down to a lean 90 minutes.
"If we tried to do sort of a museum re-creation, we'd bore ourselves, we'd bore the audience. It would be a horrible endurance test," he said of the play, which opened Friday at the Williamson Street theater and is running through Dec. 7.
The touring Broadway production of Lin-Manuel Miranda's "hip hopera" at the Overture, meanwhile, opens Tuesday and runs through Dec. 8, with 24 performances.
The 1917 "Hamilton" was also on Broadway. It was written by Mary Hamlin, a wealthy, 46-year-old, high-society mother of four living in a small town in upstate New York. The play starred Englishman George Arliss, one of the leading actors of the day.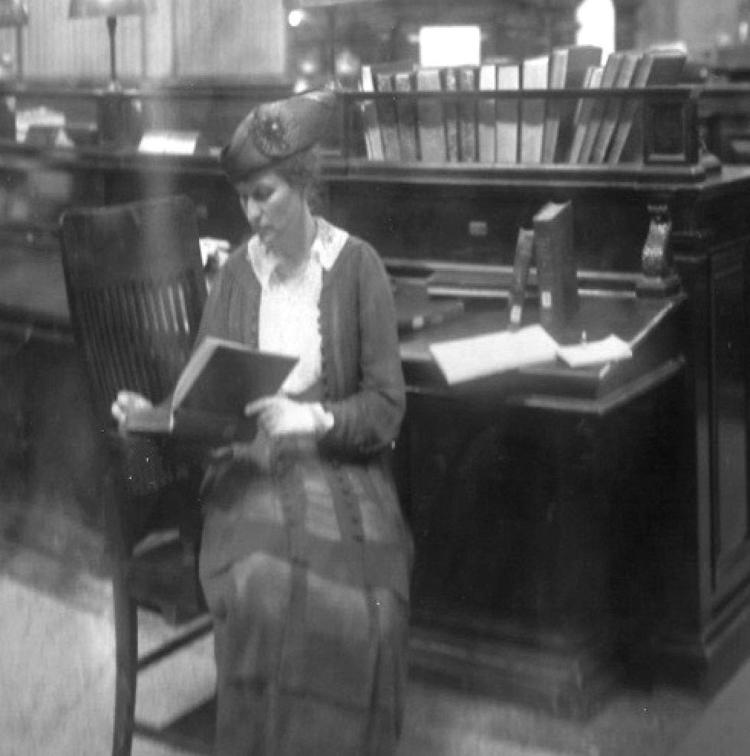 Arliss, although he didn't know much about American history, collaborated on some of the writing. The play got positive reviews and drew good crowds.
But to protect Americans from the 1918 flu pandemic, which killed at least 50 million worldwide and about 675,000 in the U.S., many theaters closed. That included the theater showing "Hamilton," which had put on just 80 performances. Arliss would star in the movie version, "Alexander Hamilton," 14 years later.
In addition to being shorter, the Broom Street version is recast as a play within a play, with actors portraying Hamlin and Arliss in a somewhat adversarial relationship.
"Apparently in real life they got along great and were friends for the rest of their lives and never said an unkind word about each other," Reed said.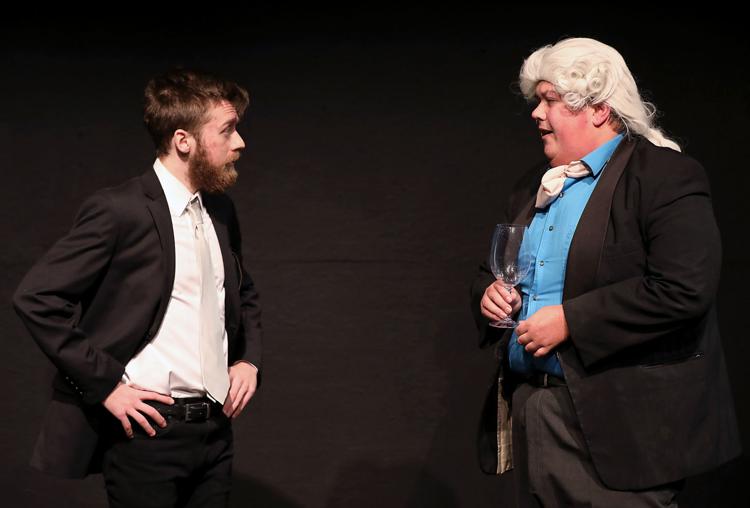 Reed, Broom Street's artistic director since July 2017, said he's taking a tongue-in-cheek approach and has set his production at a rehearsal of the play. He also had fun writing a teaser about his play on the theater company's website, riffing off of some of the best-known lines from that other "Hamilton" while keeping just this side of copyright laws.
"Broom Street is bringing it back — because it's in the public domain now, and we can afford the rights! Come be in the room where it occurs!" Reed wrote.
The blurb continues, "Do not throw away your opportunity! Find out who survives, who expires and who relates your narrative."
Hamlin's play leaves out an important character, Aaron Burr, the vice president, who, in a duel in 1804, shot and killed Alexander Hamilton, the first U.S. secretary of the Treasury.
"You can't do 'Hamilton' without somehow mentioning Aaron Burr, and the 1917 version just skates over it completely," said Reed, who's adding Burr to the script by choosing an audience member each night to serve as Hamilton's executioner.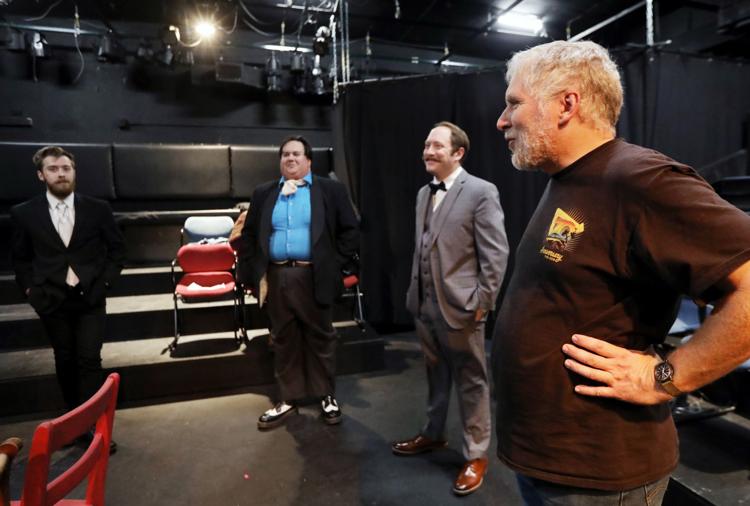 Reed vows to go to London and apologize to Arliss' tombstone, because he said, he's done the actor a disservice.
"George Arliss is kind of the villain of our piece, even though he's playing Alexander Hamilton, who's the hero," Reed said. "And I think by the end, the audience may want to shoot him. So one lucky member will get the chance."
Stage manager Laura LeGault, who goes by Hobbes, calls Reed's production "absolutely hilarious."
She said she likes that Reed made his production a play within a play.
"It means that all of our actors are playing at least two different characters. One of our actors is playing, like, five, but it stretches them," she said about the cast of eight.
"The way that I've been selling it to my friends is, you could go spend, you know, hundreds of dollars to go cry at the one at the Overture Center," she said, "or you could spend what you can to come laugh with us."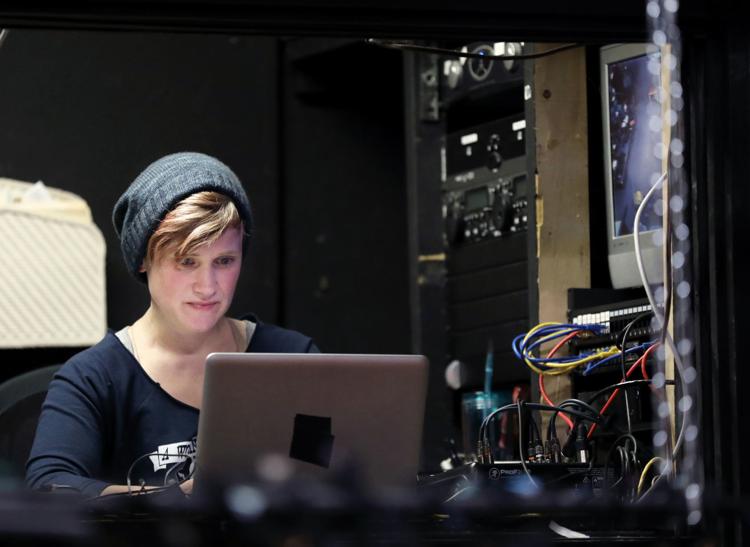 All Broom Street tickets this season for its 50th anniversary are "pay what you can," because, LeGault said, "We want to make the theater as accessible as we possibly can."
LeGault, by the way, hasn't seen Miranda's "Hamilton" but has tickets to a Sunday show, since Broom Street isn't doing performances on Sundays.
Looser script
Reed expects a lot of overlap between audiences. "I wouldn't be surprised if there is, just because I'm an American history nerd myself, and I know there a lot of us out there."
When he first read about the 1917 version, he was curious, and he's sure others are, too. "I've had a lot of people asking me about it, so I would not be surprised if there are a lot of people who come see both."
While Reed has modified the script to loosen it up, he said part of what appealed to him was the completely different sensibility of a hundred years ago.
"The script is just paragraph after paragraph of 'Citizen Hamilton, your financial planning imperils our fledgling Republic!'" Reed said.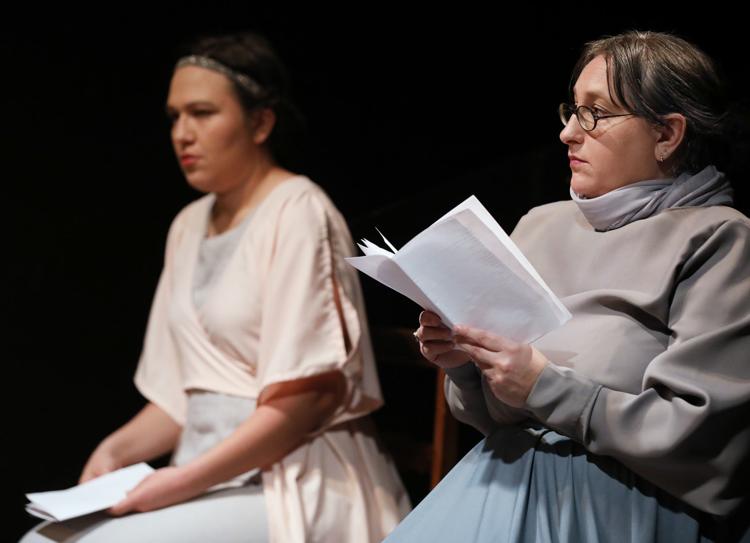 Reed is a big fan of Miranda's "Hamilton" and has seen the musical twice in Chicago, once in previews and once later in the run. When the cast album hit Spotify, he said, he listened to it almost every day for six months.
"His writing is just so dense and multilayered, and I was always finding new things that I had missed on previous listens," he said. "So I was all in. I wholeheartedly love it."
As Miranda's "Hamilton" became a full-fledged phenomenon, he saw Hamlin's century-old play referenced in news articles and sought it out.
He said it struck him as "unintentionally hilarious as a time capsule of what theater was like at the beginning of the 20th century."
At the same time, the racism in it was "also sort of unintentionally horrifying," he said.
'No singing!'
Setting the play at a rehearsal of the play gives Reed the freedom to comment on the issues of race and make other editorial choices.
Some of the stage directions are also ridiculous, Reed said of Hamlin's version, noting that there's a half page on what the wainscoting should look like on the set. Setting the play at a rehearsal also lets him poke fun at that.
Where Miranda's "Hamilton" is celebrated for its racially diverse cast, the Broom Street cast is mostly white. "I wish it wasn't," Reed said. "I'm trying real hard to diversify the theater."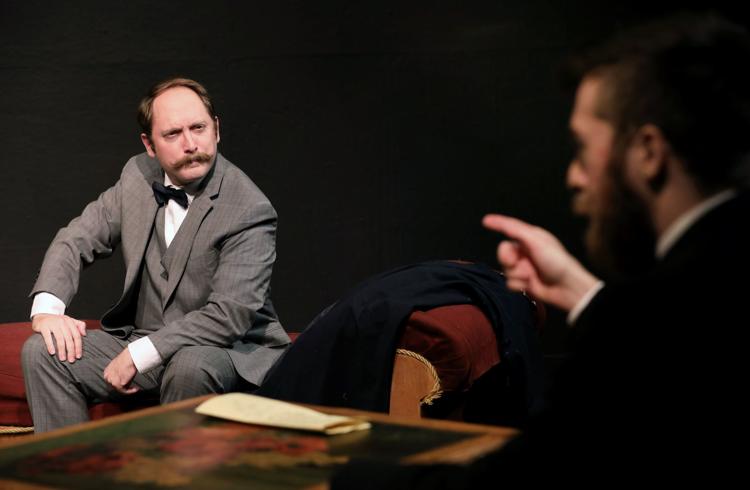 The Broom Street "Hamilton" is also without music. It even says so on the posters for the play: "No singing! No dancing! All talking!"
Reed had been keeping the Hamlin play in reserve, waiting for the Overture to announce it was bringing the touring Broadway "Hamilton" to Madison. He wasn't thrilled when the Overture decided to book it over Thanksgiving weekend, though.
"No, really? You have to do it now when it's cold and it's the holiday?" he said. "Fine, if that's when Overture's doing it, that's when we're doing it."
[Editor's note: This story has been updated to clarify that the cast of Broom Street's production of "Hamilton" is mostly white.]
Stay up-to-date on what's happening
Receive the latest in local entertainment news in your inbox weekly!