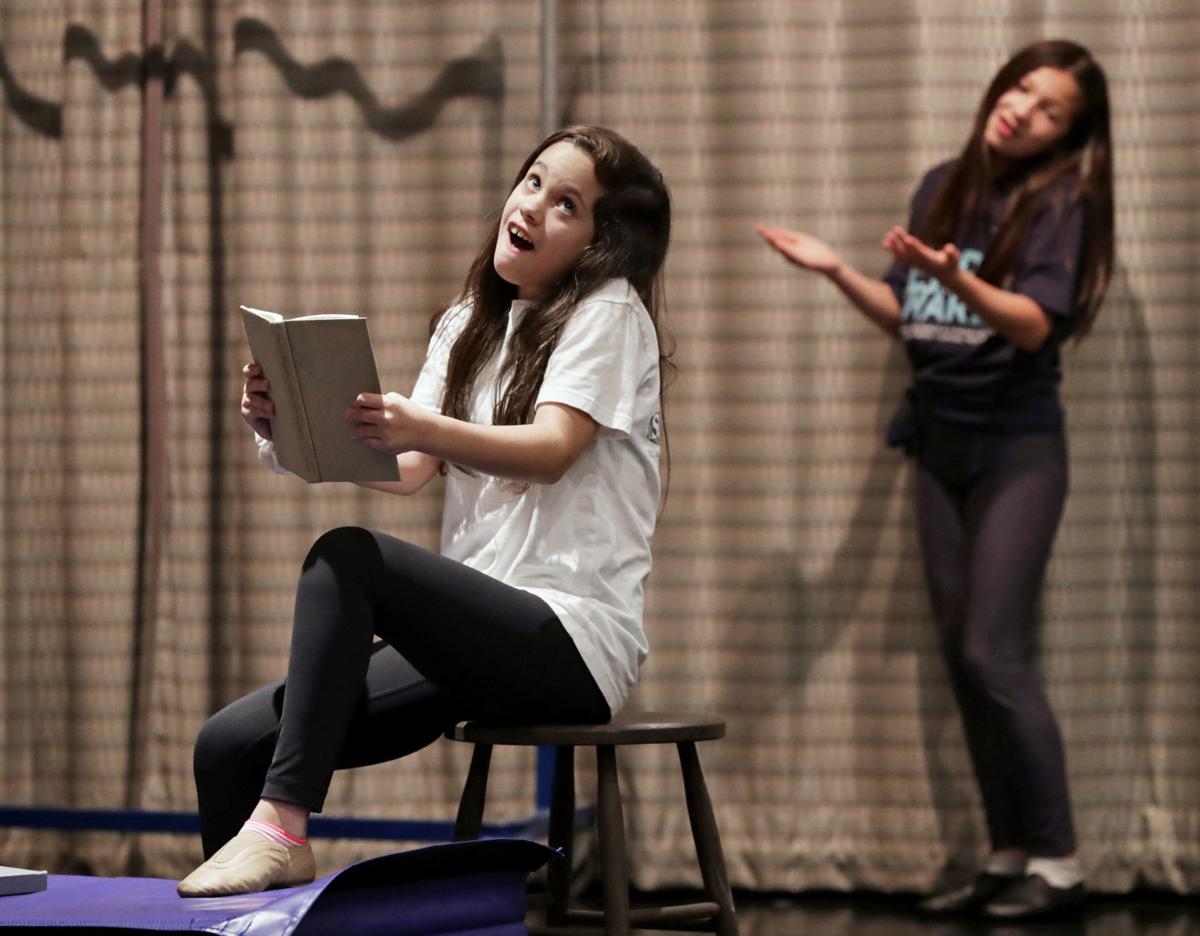 The next season for Children's Theater of Madison is all about taking risks, says company artistic director Roseann Sheridan, and for good reason: CTM is embarking on its own new, ambitious journey filled with unknowns.
The longtime theater company is partnering with Madison Youth Choirs in building the new $35 million Madison Youth Arts Center at the corner of Ingersoll and Mifflin streets, just off the booming corridor of East Washington Avenue. A groundbreaking ceremony for MYAC is scheduled for 2:30 p.m. Oct. 21. The 65,000-square-foot facility, dedicated to fostering youth and the creative process, is expected to open in April 2021.
But in the meantime, there are shows to put on. CTM kicks off its 54th season on Friday with "Roald Dahl's Matilda the Musical," directed by CTM and Broadway-tour alum Brian Cowing.
Another four productions will follow. "It's the biggest season for CTM, I think, in a long time," Cowing said.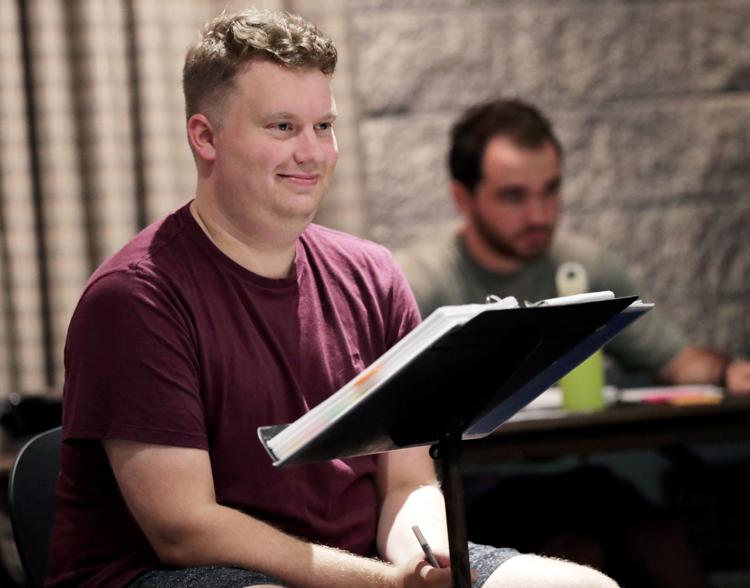 At 29, Cowing has performed in two Broadway tours ("Annie" and last year's "Something Rotten," which started at Madison's Overture Center and wrapped up in Korea). The Middleton native is also in big demand on Madison's musical theater scene, both as a director and choreographer.
"He knows musical theater -- and this is a very complicated musical theater piece," Sheridan said of Cowing and "Matilda."
"This is a really big season for us," she said. "We've got really strong shows and really great production teams for every one." The lineup reflects "that sort of leap into the future and strength of conviction (that) influences everything we do."
'Empowering kids'
The Tony-winning musical "Matilda" (also a huge hit in Britain, where it originated and won a record-breaking seven Olivier Awards in 2012) tells the story of an extraordinary book-loving little girl who overcomes a hard life at home and at school.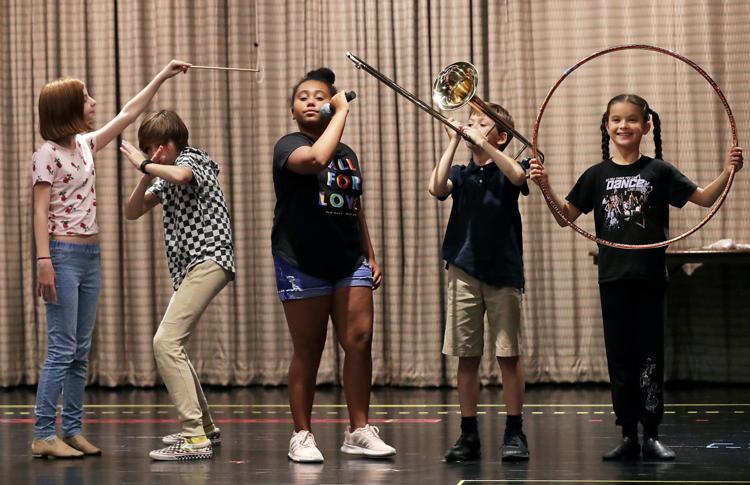 The musical, which runs Friday through Oct. 27 in the Playhouse Theater at Overture Center, features a cast with more children and teens than adults, said Cowing, who is also choreographing the show. Two performers, Tessa Ginsberg and Lenna Rathgeber, will alternate in the role of Matilda. Meghan Randolph plays the tyrannical principal Miss Trunchbull and Abby Nichols plays the kind teacher Miss Honey.
The cast had to master English accents and learn demanding choreography. "Matilda" runs close to 2 1/2 hours, "on the longer side for children's theater," Cowing said. "But it doesn't stop moving at all. From start to finish, it goes, goes, goes. And that's a good thing for young audiences."
"For a children's show, it's on the darker side of themes," he said. "But we also get to see how we can overcome our circumstances in life … and sticking up for what is right.
"It's a great show for empowering kids to take action in their lives, to make decisions for themselves," he said. "That's why I love ... this show, and that's why it's a great pick for CTM -- because CTM did that in my life, and supported me and empowered me growing up."
'Christmas Carol' back
"Matilda" will be followed this season by "A Christmas Carol," CTM's annual holiday classic presented in Overture's Capitol Theater Dec. 7-22. A trio of well-known names from American Players Theatre are key to this re-telling of the Charles Dickens tale: "A Christmas Carol" was adapted for the stage by APT's Colleen Madden; James Ridge directs; and Jonathan Daly stars as Ebenezer Scrooge.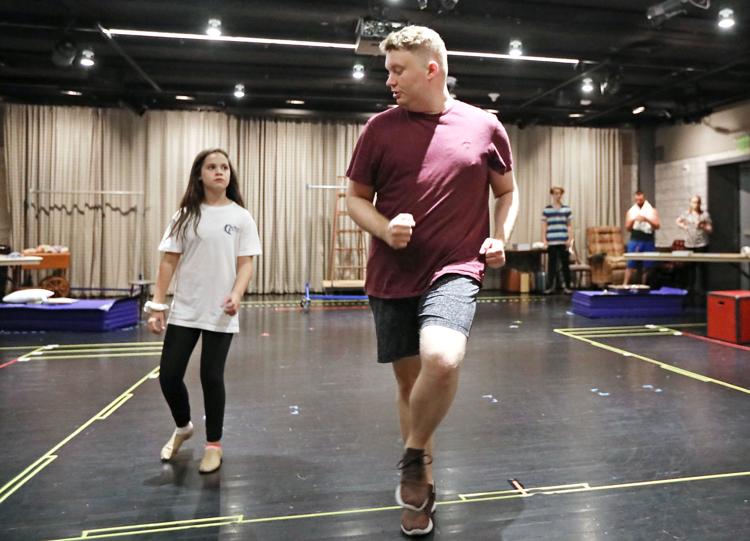 "Mockingbird," based on the National Book Award-winning novel by Kathryn Erskine, is CTM's third show of the season, running Feb. 22-March 1, in the Playhouse. Targeted for ages 10 and up, "Mockingbird" tells the story of 11-year-old Caitlin, a talented young artist on the autism spectrum who loses her older brother -- who is also her mentor and guide -- in a school shooting.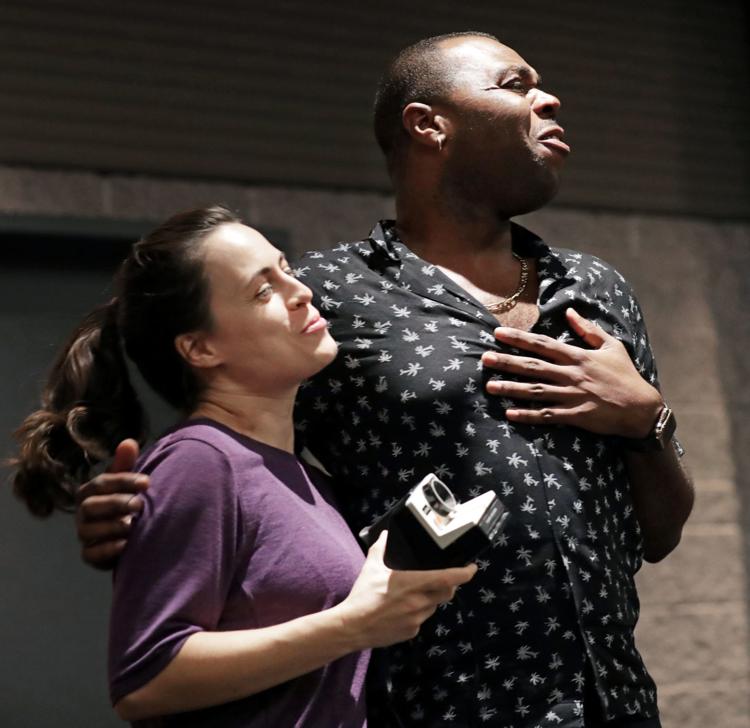 How Caitlin deals with the tragedy is a story of "personal growth," said Erica Berman, CTM's education director and the director for "Mockingbird." The story is "very redemptive," she said, and weaves in humor along with the story "of a community coming together and a person figuring out how to fit into it after a loss."
CTM has a track record of inclusive programming, with sensory-friendly performances and its "Setting the Stage" theater classes, designed for youth with special needs. Berman has talked about the company's work at several arts and education conferences.
As for "Mockingbird," "I think CTM is the perfect company to do this beautiful play at this time," she said.
A flying 'Peter Pan'
CTM's spring season includes "Beat Bugs: A Musical Adventure," for ages 3 and up, from April 24 to May 10 in the Playhouse. Based on the Netflix series, the story is inspired by the music of the Beatles. It's a "bookend" to "Matilda," said Sheridan, who will direct "Beat Bugs," because it's about "taking a stand -- but presented in a very playful and expressive way," she said.
Sheridan is also directing "Peter Pan," another big musical for CTM coming to Capitol Theater March 14-22. And yes, there will be flying.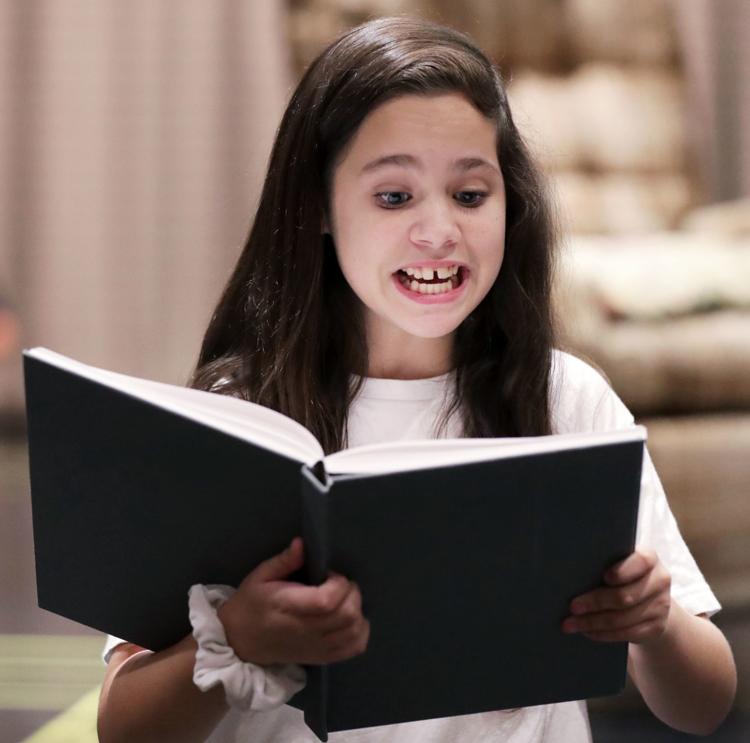 "Peter Pan" is "about letting your imagination soar and the metaphorical leap of flying and going places you've never been before," said Sheridan, tying the show again to the season's overall theme of taking risks.
"We encourage kids to do that all the time -- take risks, find out what really matters to them," she said.
"Peter Pan" will star 16-year-old Laetitia Hollard in the title role. Although numerous adults auditioned for the lead, Hollard -- who played the title role in Capital City Theatre's "Carrie" this past summer -- "blew us all away" in the auditions, Sheridan said.
The cast also includes American Players Theatre's Marcus Truschinski as Captain Hook and, as his sidekick Mr. Smee, "Matilda" director-choreographer Brian Cowing.
'Wonderful storyteller'
Cowing won't be just at CTM this year. After a stint in New York City, a regional theater in New Hampshire, the "Annie" tour and a year on the road with "Something Rotten," "I just wanted to feel settled a little bit," said Cowing.
So he landed an apartment on Madison's Near West Side and lined up a year's worth of work in Wisconsin. In 2019-20 he'll choreograph "Orpheus in the Underworld" for Madison Opera, direct "All is Calm" for Four Seasons Theatre and make his directorial debut at Skylight Music Theatre in Milwaukee with "The 25th Annual Putnam County Spelling Bee." Cowing also directed Capital City Theatre's "Hunchback of Notre Dame" last year.
A Middleton High School graduate and the son of two former music teachers, Cowing himself appeared in some 30 productions at CTM between the ages of 7 and 15. CTM founder Nancy Thurow ran the show at that time, "and she was tough," Cowing said.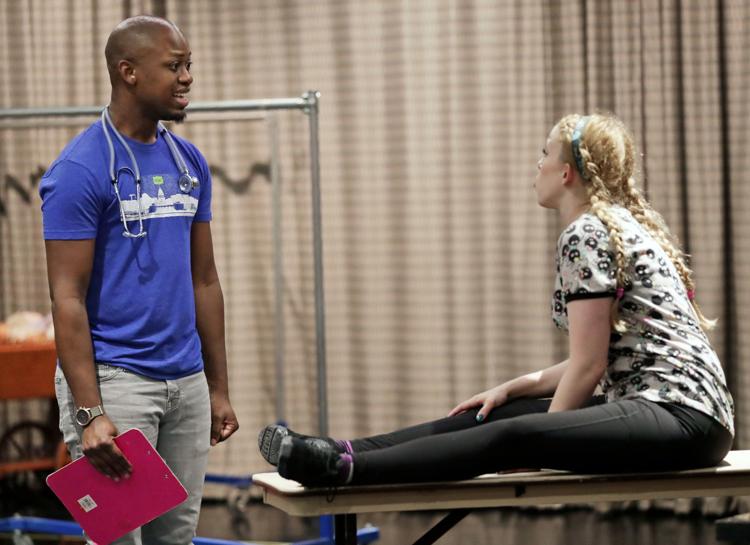 "She didn't let much slide by. And the discipline and heart it took to do this -- that's what I really learned from her. I don't think I'm as hard as her in the rehearsal room, but just having strong expectations -- at CTM we don't baby kids, we don't talk down to them. We want them to be young professionals, and we treat them that way.
"These kids will perform eight shows a week, like I did on tour," he said. "It takes a lot of work. I'm really proud of them."
Cowing, who previously directed "The Wizard of Oz," "Seussical" and "Tuck Everlasting" for CTM, "holds the bar very high and knows he can get a lot out of people, but he doesn't go too far," Sheridan said. "Brian is just an imaginative, very prepared director -- very good with kids and very good with adults.
"He's a wonderful storyteller when it comes to blending music and story and movement together."
Stay up-to-date on what's happening
Receive the latest in local entertainment news in your inbox weekly!