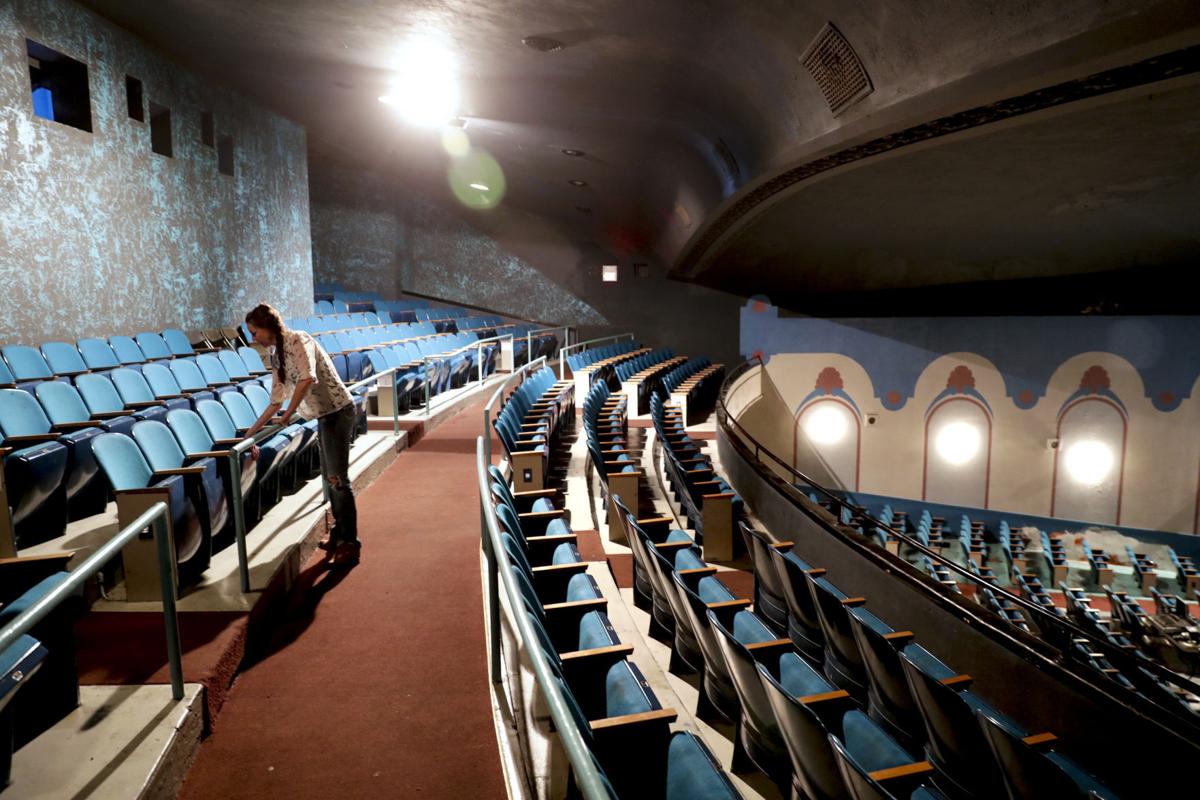 Seven Madison entertainment venues are among 96 in the state that will benefit from $15 million in federal COVID-19 relief, Gov. Tony Evers announced Thursday.
Funded by the federal Coronavirus Aid, Relief and Economic Security (CARES) Act and administered through the Department of Administration (DOA), the COVID-19 Live Music and Entertainment Venue Grant Program provides grant funding to live entertainment and large meeting venue operators whose facilities have been affected by the pandemic.
The pro-rated grants provide eligible recipients 25% of 2019 ticket or event sales, up to $500,000.
The Barrymore Theatre will get $218,012; FPC Live (which owns the Sylvee and Majestic Theater), $395,308; Garver Events, $18,401; Gerald A. Bartell Community Theatre Foundation, $35,760; Monona Terrace, $395,308; Liquid & Ruby, $111,924; and Overture Center, $362,287.
American Players Theatre in Spring Green is getting $362,287; Stoughton Opera House, $136,354; and Mineral Point Opera House, $11,505.
Bethany Jurewicz, a co-owner of Garver Events at the Garver Feed Mill, said she and her partners are excited to get the money. She didn't anticipate getting anything close to what a venue like the Barrymore is receiving, but said the funding will help them upgrade their HVAC systems so, when small events are allowed inside this spring, the indoor season can be as safe as possible.
"For us, it's really about the unforeseen expenses necessary to operate our space safely, and this modest contribution helps us do that," Jurewicz said.
Steve Sperling, general manager of the Barrymore Theatre on Atwood Avenue, said the theater got 79% of what it qualified for, and said the money will be "extremely helpful."
It will allow him to work on a budget to carry the theater through the next fiscal year, he said, "assuming no shows until September of 2021."
Evers said large gatherings of people in small spaces can be a catalyst for spread, and praised venue operators for helping keep communities safe. "These changes haven't been easy," he said in a statement, "but these venues have worked to be good partners throughout this process."
Michael Hierl, who owns Liquid & Ruby, 624 University Ave., recognized as a top college town electronic dance music venue, calls the funding a lifeline since the 13,000-square-foot Liquid and his smaller venue, Ruby, have generated no revenue since closing in mid-March.
The money isn't going to solve the issues venues are facing, Hierl said, adding that he and other venue owners are waiting on action through the federal Save our Stages Act, or the SOS Act, introduced in the U.S. Senate in July. The bill authorizes the Small Business Administration to make grants to eligible live venue operators, producers, promoters and talent representatives.
Hierl said the federal Paycheck Protection Program money given out during the summer was focused on getting people back to work, and venues that couldn't operate also couldn't give employees back their jobs.
"The Save our Stages Act is really critical to us," he said. "Not only to help get us somewhere close to being able to survive, but there's a lot of people in the live music entertainment ecosystem that weren't eligible for the state grants," including local promoters.
DOA Secretary Joel Brennan addressed the need for extra funding. "These grants will hopefully bring a little hope to this industry as we all continue to push for additional action at the federal level to allow them to survive until we can fully embrace live entertainment in a healthy and recovered Wisconsin," he said in a statement.
Emily Gruenewald, vice president of development at Overture Center — one of the first businesses to close and one that's expected to be among the last to return to normal business — said she's grateful for support to "bridge the closure."
Overture was also one of 385 organizations statewide last month to receive similar COVID-19 funding for local cultural organizations. Overture got $137,712 through that separate grant."Live entertainment supports the quality of life, economy and creative culture of our communities," Gruenewald said. "This grant will help us welcome people back when it's safe."
"For us, it's really about the unforeseen expenses necessary to operate our space safely, and this modest contribution helps us do that." Bethany Jurewicz,

Garver Events
"For us, it's really about the unforeseen expenses necessary to operate our space safely, and this modest contribution helps us do that."

Bethany Jurewicz, Garver Events