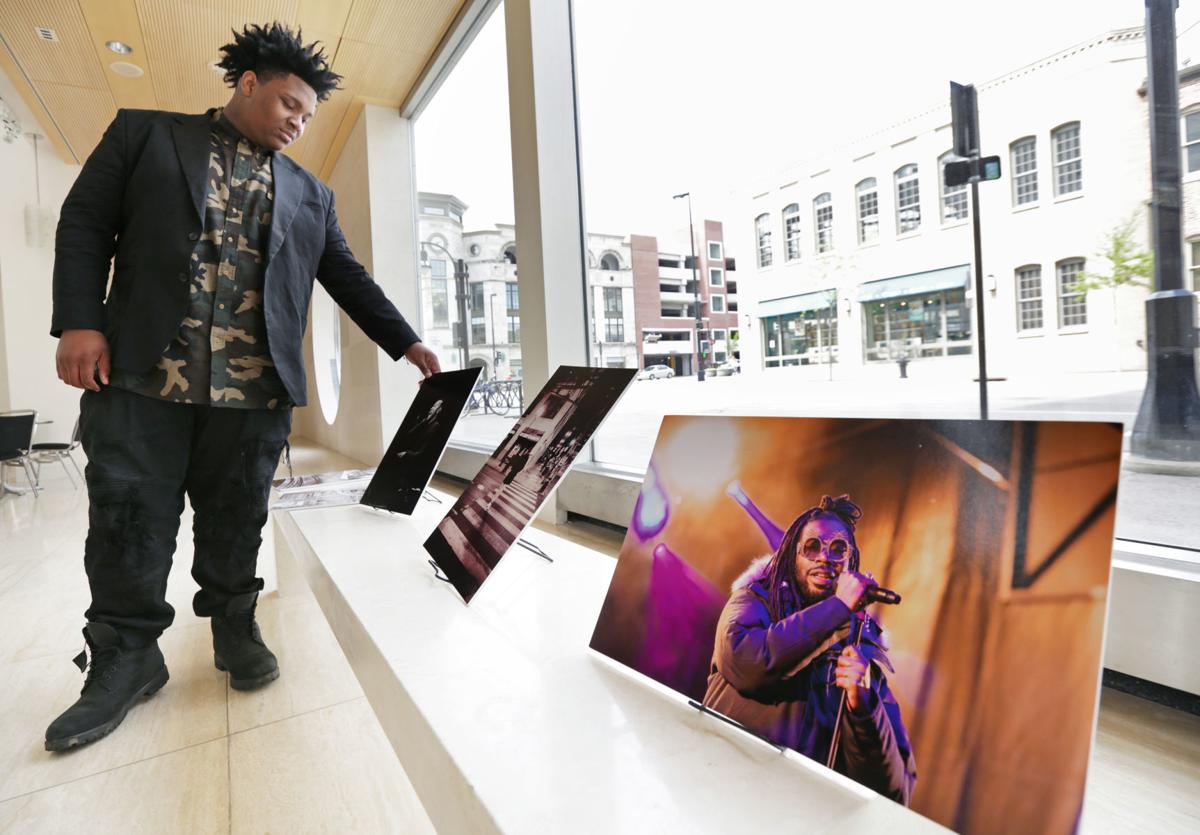 When Amadou Kromah travels to San Antonio, Texas, for a national competition in July, he'll be taking his vision of Madison with him.
The La Follette High School senior and award-winning photographer has photographed stars at the Overture Center, captured portraits of people and urban landscapes, and photographed natural scenes using drones. His talents will be on display with those of hundreds of other creative young people from across the U.S. this summer at the NAACP's Afro-Academic, Cultural, Technological and Scientific Olympics, or ACT-SO.
Kromah's work is also the centerpiece of a celebration happening Saturday at the Overture Center's Promenade Terrace. It's spearheaded by Ed Holmes, the arts center's director of diversity and inclusion, who wants to put a spotlight on Kromah's talent, but on an even bigger story as well.
"The other piece of this — and this is the larger picture for me as the director of diversity and inclusion, someone who has been committed to diverse communities in Madison all my adult life — is that there are so many negative stories about young African-American males," Holmes said. "And it's not just in Madison. This is a social issue across our country right now.
"So to have a young African-American male like Amadou, who's been embraced by Overture and embraced by our entire community, over something that's so important — the documentation of diversity and inclusion in the arts — it's so important to tell this positive story," Holmes said.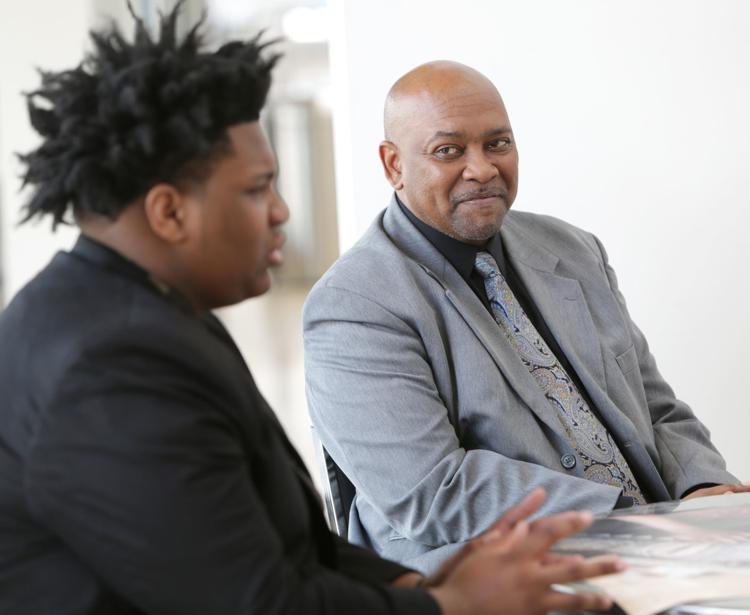 Holmes has lined up a VIP list for Saturday's reception, including representatives from the mayor's office, the Urban League and the NAACP of Dane County. It's a triple celebration for Kromah: a send-off to ACT-SO, it will also double as his graduation party and a birthday celebration. He turned 18 on May 6.
Kromah's freelance photography is already on display throughout Overture, particularly in the interactive video display in the lobby showcasing top donors known as "Local Legends." Kromah took the photo portraits of those prominent Madisonians. He's also photographed guest performers ranging from Boyz II Men and Patti LaBelle to Wynton Marsalis and the Jazz at Lincoln Center Orchestra.
He's documented free performances at Overture's Kids in the Rotunda series, as well as the arts center's annual fundraiser, Frostiball.
Kromah started taking pictures as a kid with disposable cameras from the drugstore, and has worked his way up to a Canon 5D Mark IV. He is mostly self-taught, since his schedule has not allowed him to take photography or videography classes at La Follette.
"It's always been a passion. I've always liked photography," he said. "The freezing of time, capturing that moment — I've just always loved it."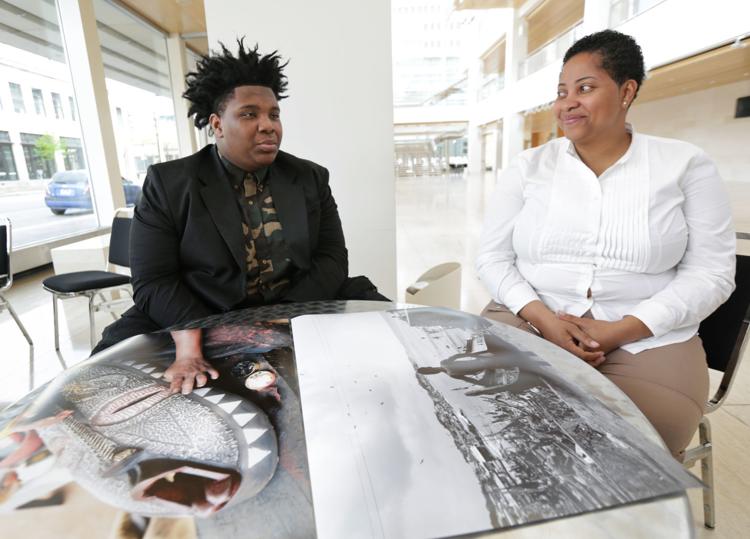 Photography was a great choice, since Kromah has always been a loner, said his mother, Tanika Apaloo, an education specialist at the Wisconsin Historical Society.
Photography "is an activity you can do by yourself and explore," she said. "He's always been into nature and all different types of scenery. As you can see from his collection, there's no one particular genre that he focuses on. He really likes to open himself up to the world, so to speak."
You have free articles remaining.
Kromah's first recognition came his freshman year, when he won second place in a Summit Credit Union "Project Teen Money" video competition, he said.
Just a few years before that, he had been diagnosed with an enlarged heart. His heart condition and a bleeding disorder were discovered after he had trouble breathing during football practice with the South Side Raiders, his mother said.
His condition is stable, she said, and he's grown close to his cardiologist, Dr. J. Carter Ralphe, who's been invited to speak at Kromah's reception on Saturday.
Holmes has known Apaloo since she was a student at Memorial High School, where he was a guidance counselor for many years; Holmes went on to serve as West High School's principal. He first saw Kromah's photos while in his new job at Overture, and was so impressed that he asked to hire Kromah as a part-time freelancer.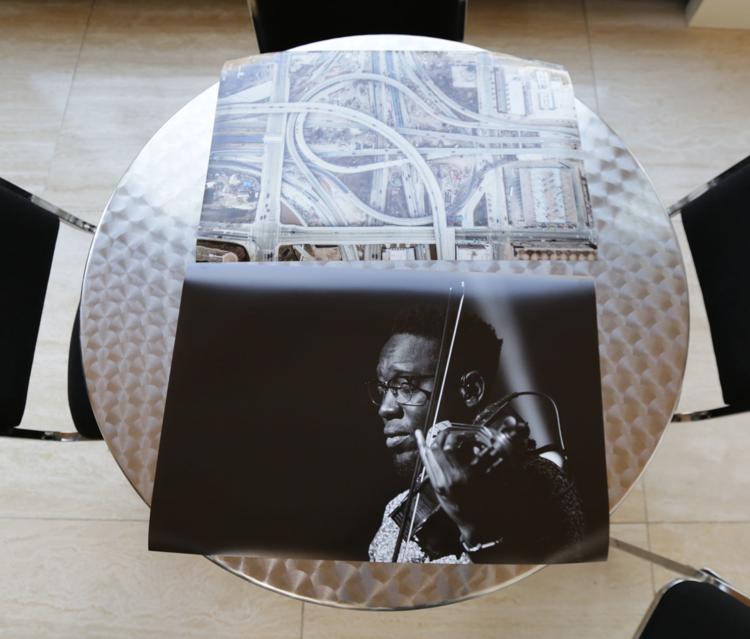 "I felt like I needed somebody that's going to capture the whole history of the diversity and inclusion efforts at the Overture Center, in a way that can't be captured in words," Holmes said.
Kromah's work at Overture led to an internship and then a part-time job as a camera operator and production assistant at the Madison City Channel. When Frances Huntley-Cooper of the NAACP of Dane County saw his work, she asked the young man to participate in the 2017 countywide ACT-SO competition.
Kromah won, and went on to the 2017 national competition to win a silver medal.
ACT-SO includes 32 competitions in STEM, humanities, business, and performing, visual and culinary arts for African-American high school students. At the 2017 event in Baltimore, Maryland, "I would say there were at least 800 students from across the country," his mother said.
"There aren't many places here where you can go and be around a large group of kids that are in the arts and look like you," she said. "So I think this was really a life-changing experience for him."
Kromah himself "was amazed how many African-American students were into a lot of the same stuff, focusing on their talent and their art," he said. "It's not really publicized a lot. I was able to connect with a lot of the kids my age, which was an amazing experience."
At Saturday's event, he'll auction off a few photos, plus a photo portrait session, in hopes that the proceeds can help him launch a photography business after high school. He also plans to buy a house as soon as he can in order to build equity at a young age, he said.
Eventually, he might attend college to study business.
"He's really found something that he likes and has put the time in," his mother said. "And it's paying off."
"It's always been a passion. I've always liked photography. The freezing of time, capturing that moment — I've just always loved it."(tncms-asset)d80d5497-bfcb-5f9c-9e83-ca118231ece4[1](/tncms-asset) Amadou Kromah,
La Follette High School senior,
2017 national ACT-SO silver medal winner