"In Good Company" will fill art galleries across Madison through the month of November.
It'll spread into theaters, and across the desktops of writers. It'll even take over the counters of a commercial kitchen.
Subtitled "An Exposition of Emerging Veteran Artists," "In Good Company" will also be a way to explore the relationships between those who have served in the military and those who have not, and the role that art has in connecting the two.
Organized by Madison artist Yvette Pino, the four-week event brings in work from Wisconsin and national artists -- not only visual artists, but artists in theater, music and letters -- with a veterans' perspective.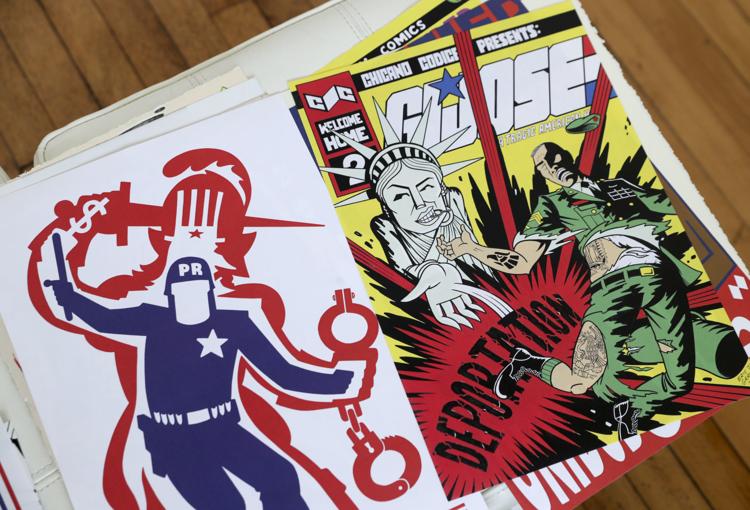 "I think these exhibitions are going to create a broader depth of conversation around veterans and society and culture and politics," said Ash Kyrie, a Monroe-based artist who first heard Pino's idea during a 2017 Labor Day retreat for artist veterans at his farm.
"Over the campfire this idea of saturating the market (came about) -- that everywhere you go in Madison, you'd see not just clichéd veteran art, but a real exhibition of great artwork that's been produced recently.
"We feel like when a lot of people think about veteran art, they think about art therapy," he said. "This is not art therapy. This is much more than that."
During "In Good Company," which coincides with the 100th anniversary of the Armistice that ended fighting in World War I, artwork will be displayed in half a dozen venues, often in conjunction with special events and workshops. Throughout the month, the public can meet with artists, watch demonstrations, bake biscuits with a Navy veteran, learn a printmaking skill or chronicle a military experience though writing workshops.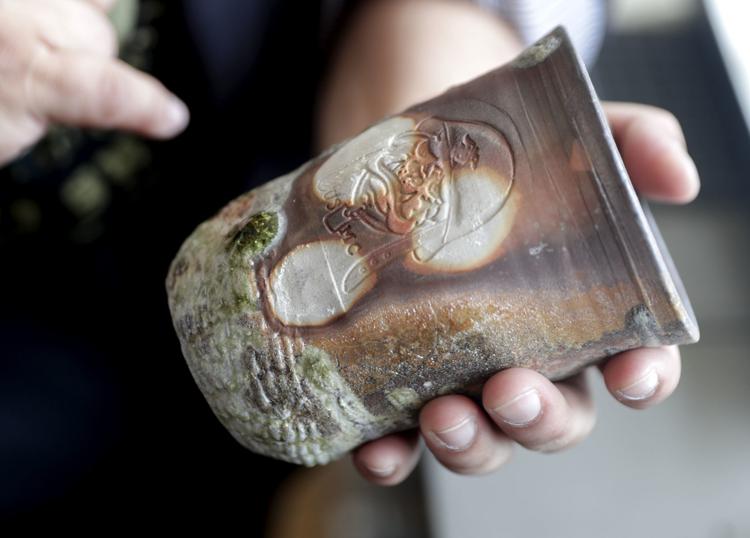 Sophocles' timeless tragedy "AJAX" -- presented in a new adaptation and translation by Carthage classics major and combat veteran Lawrence Gums and classics major Melody Abbott -- will be performed Nov. 12, in the Overture Center's Promenade Hall. The rock and roll history show "The  Greatest War" takes place Nov. 11 at the Barrymore Theatre.
The artistic work in "In Good Company" was created by highly skilled and respected artists. It is not necessarily about war, or soldiering. Rather, it is about connections – veteran to veteran, veteran to civilian, generation to generation, Pino said.
You have free articles remaining.
Register for more free articles
Stay logged in to skip the surveys
"What I've found in the last year, as I've been talking to all these artists and researching their artists' statements: We've all been working in these community-based practices, in an effort to deflect the isolation," she said. "Especially if you're in a small town, you can really find yourself isolated." 
Pino quotes artist Jesse Albrecht, a member of the Dirty Canteen, a collective of artists who served in the U.S. Armed Forces and will have work on exhibit at the Edgewood College Gallery.
"Jesse Albrecht puts it very beautifully: Being an artist can be a very solitary experience in general," Pino explained. "You add a veteran experience on top of that, and it's really easy for you to sit and be alone with your process, and that's very detrimental."
"What I've seen and discovered is that all of these artists are doing community-based practices in an effort to not only start these conversations, but to re-engage with the community that they lost when they went into the service -- but they also found as that family in service," she said.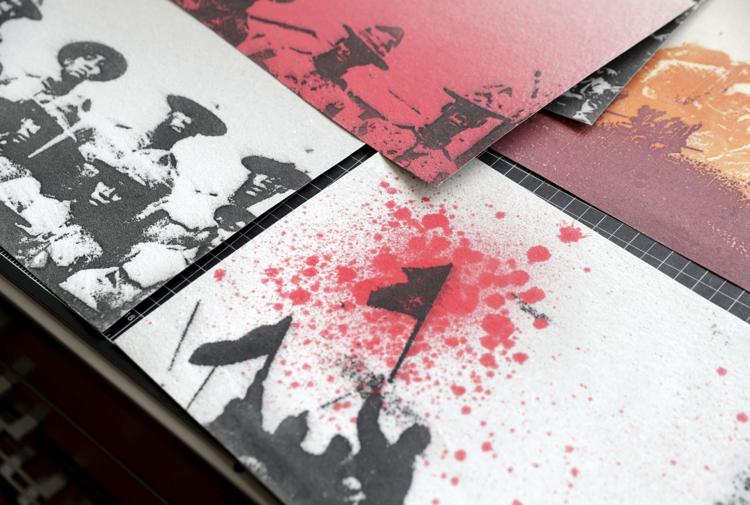 Pino, who served active duty Army with the 101st Airborne Division from 2002-2006 and with the 1175th MP Battalion in the National Guard, was twice deployed to Iraq. Prior to that, she worked as an artist in professional theater. She is founder of the Madison-based Veteran Print Project.  
"As artists, we're constantly creatively thinking, 'How can we visually recreate this experience? How can we do that so that people can come to a gallery and have a conversation about it?,'" she said. "I always love this idea of creating something beautiful from an experience that was – not so gorgeous."
Pino points to the prints by Combat Paper – made from old military uniforms that have been turned into pulp and then paper – that will be on exhibition at the Common Wealth Gallery. And the raw clay and copper artworks by Joshua Zeis that "are reminiscent of what the earth does when an explosion comes up from the ground."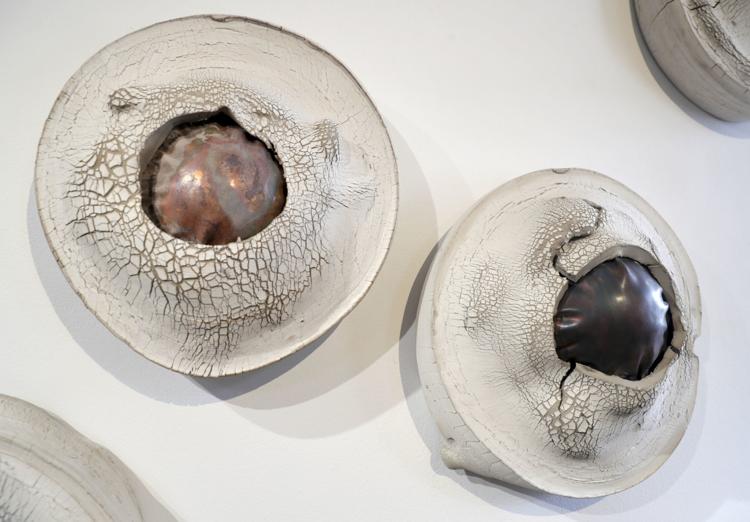 Although a memory of wartime, the works by Zeis are also objects of beauty.
With "In Good Company," "We're inviting the community, and you're going to make the art with us, and we're going to talk about it," Pino said.
"And something beautiful's going to come out of it, but I think the experience is just as valuable a piece of art as the art itself."