The arts community, hit early and hard by the global COVID-19 pandemic and its accompanying economic distress, is finding creative ways to stay engaged with audiences and generate income.
"This is a period of great experimentation as creatives explore what is possible while in quarantine," said Karin Wolf, Madison's arts program administrator.
"We are discovering who we are collectively, we are finding our personal power," Wolf said. "What can technology do? What can solitude do? How can we reconnect with ourselves, nature, our families, the world? How can we help one another? These are the questions I'm seeing asked and powerfully answered, and it gives me great hope."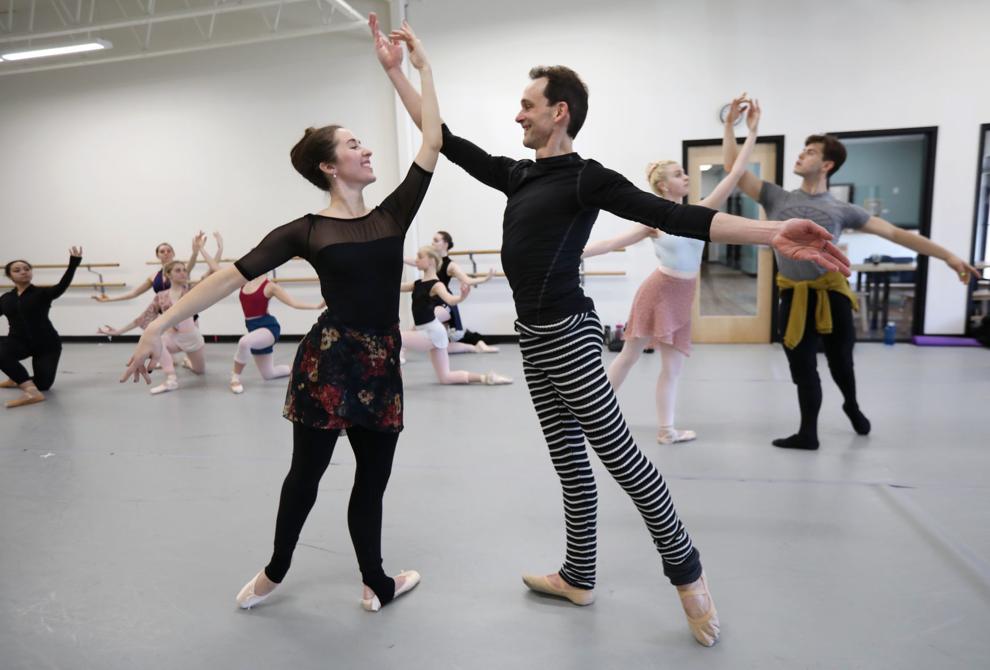 As events were canceled and community gatherings banned due to concerns about spreading novel coronavirus, many performers and artists began looking for ways to express themselves and get paid for their work while adhering to social distancing restrictions.
The latest data from the U.S. Department of Commerce and the National Endowment for the Arts shows that in 2017, the creative industries added $10.1 billion to the Wisconsin economy and 96,651 people were employed in the arts statewide.
"There are thousands of ways to support artists in our new normal," Wolf said. "There are musicians busking online and visual artists sharing their work for sale. There are poetry workshops and singing lessons to sign up for."
Cost of cancellation
Once it became clear that the play Madison's Forward Theater Company was rehearsing, "The Amateurs" — set amid the turmoil of the Black Plague in mid-1300s Europe — would close before it opened, the theater's artistic director, Jen Uphoff Gray, secured legal permission to film a performance and share it privately with ticket holders.
That plan was killed a few days later with guidelines not to be in groups of 10 or more. "So yeah, these last 10 days have been quite a decade," Gray said on what would have been opening night, March 19.
As soon as things "looked a little dicey," Gray said, she gathered the whole team and assured them they'd be paid for their full contracts no matter what.
Gray acknowledges the cancellation is going to be a big hit for the 11-year-old professional theater company. She'll know the extent of the blow once she sees how many people who bought tickets request refunds.
"Thus far, the communications from our audience have been unsurprisingly, incredibly generous," she said.
Gray said she is anticipating losses in the range of $40,000 to $60,000.
"The bigger question for us is whether our subscribers will feel confident about renewing their subscriptions for next season," she said. "Those are now on sale, and we absolutely depend on our strong subscriber base as we look to coming back from this situation."
Madison Ballet
The majority of dancers and production staff associated with another Overture Center resident company, Madison Ballet, will continue to get paid through the end of the month for half of their remaining contracts.
"This was a significant expense, but we wanted to do everything we could to take care of our artists during this difficult situation," said Jonathan Solari, the Ballet's first CEO. He said the decision was especially important for the several company members who earn additional income as teachers in its school, which had to close.
When Overture announced March 13 that all performances and events were canceled through April 13 (now April 24), the dancers were rehearsing "A Midsummer Night's Dream," to be performed in Capitol Theater April 11-12. It would have been the third and last production in the ballet's 38th season.
Solari, 34, took over the struggling professional ballet company last June. Madison Ballet had reduced the number of dancers in its company by more than half after the cancellation of much of its 2016-2017 season. This season, it had been able to restore that number to about 16.
The company also had to scale back its 2018-19 season to two productions: "The Nutcracker" and a showcase of works by emerging choreographers at the Bartell Theatre.
The current season was to have three productions. The ballet put on "The Nutcracker" during the holidays in the 2,255-seat Overture Hall, and a contemporary showcase in January at a 200-seat theater in the Bartell.
In a new initiative, it also had several smaller performances throughout the year at unconventional venues like art galleries, bank lobbies, libraries and Table Wine on Atwood Avenue.
Madison Ballet also had to close its school with about 150 students during the pandemic.
"We were in the process of rebuilding our staff," Solari said. "I was really proud of the progress that we had made there."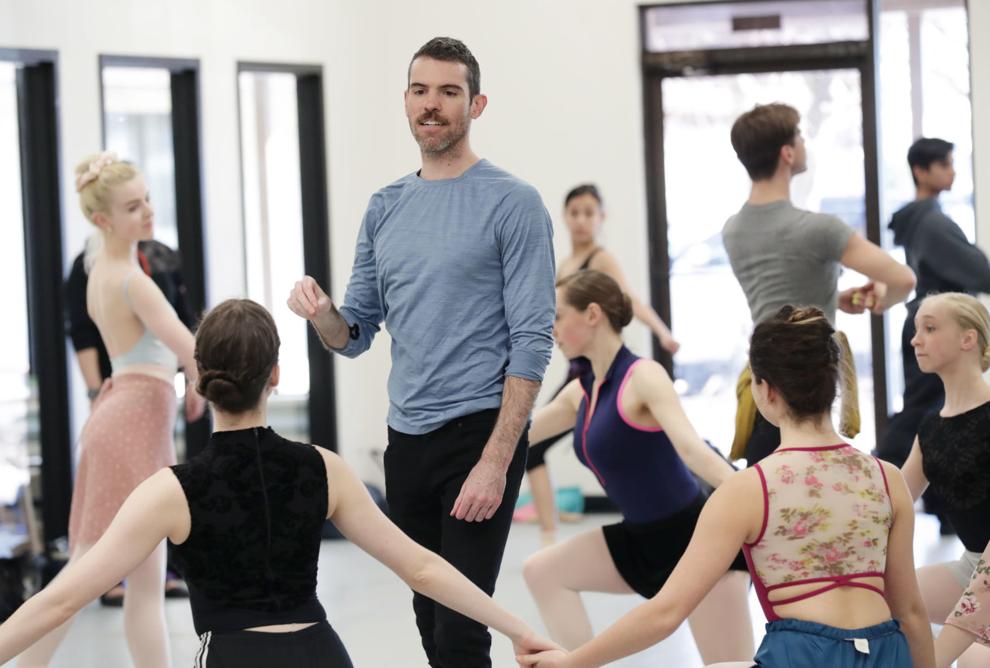 He said the company still has most of its regular expenses, including paying its staff, utilities, rent, and other bills. It has lost an estimated $80,000 in ticket sales from "A Midsummer Night's Dream," and Solari expects a significant impact from the loss of school tuition.
Its only current source of income is donations.
"It has been heartening to see the amount of ticket-holders who have chosen to gift us the cost of their 'Midsummer' tickets rather than accept a refund," he said.
Still running
Anne Katz, executive director of Arts Wisconsin, the state's community cultural development organization, said she has seen lots of arts organizations move fast and get creative with their programming.
"They've canceled in-person events and they're trying to figure out how to make those events accessible (online) and to monetize them," Katz said.
Arts organizations are businesses, she said, often run by people who are self-employed, creative workers. "That's artists, musicians, anybody who uses their art to make a living."
Gray said Forward Theater has been fiscally conservative over its first decade and has put together a rainy day fund. But, she said, this feels more like a hurricane. Still, the reserve fund is there to support its artists in this time of crisis.
"So yes, it's going to be a painful financial time for us, but we're not going anywhere," she said.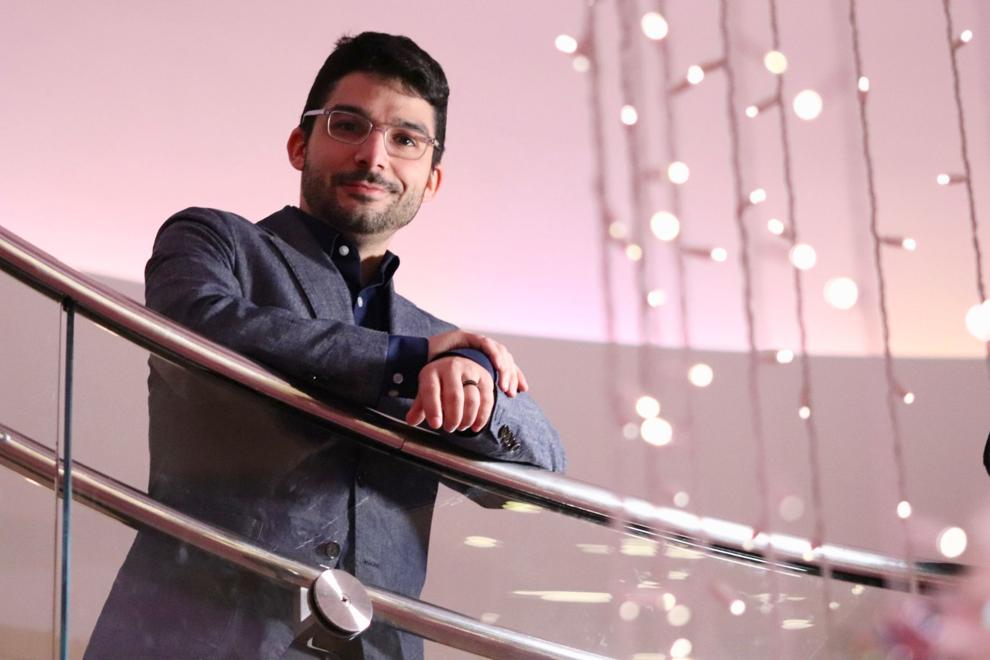 Madison Ballet's Solari, meanwhile, said he's hoping when life returns to normal, "the show can go on."
The ballet will announce next year's season in the coming months and Solari is optimistic it will again be able to offer a diversity of productions. It's unlikely "Midsummer" will show up next season, but it's being considering for the following season, the ballet's 40th anniversary.
"I think when we emerge from this as a community, we'll really be hungry for the shared experiences that the arts provide," he said.
More than ever
Before live performances can happen, Solari said, there's a lot of beauty in video, photography and other forms of media and art which can be consumed from the comfort of one's home.
"But there is an inherent value in the shared experience of witnessing a live performance, and dance is meant to be experienced and taught in person," Solari said.
While the Chazen Museum of Art on the UW-Madison campus is closed, staff encourage would-be guests to peruse the free museum's permanent collection of more than 23,000 works online.
Mark Fraire, Dane Arts director of arts and cultural affairs, said the impact from COVID-19 on the arts community is enormous.
"To produce work and earn a wage, every working artist, in advance, plans, plans, and plans and then plans some more," he said. "We can only now plan to help each other and work through this virus."
Fraire said his organization will do all it can to support artists, but it will take the public to recognize how valuable artists are. In these tough times, he said, nearly everyone is turning to art "to comfort our spirits."
His hope, Fraire said, is that good will come from this and make us a better community. "Let us not forget," he said. "The arts save lives."