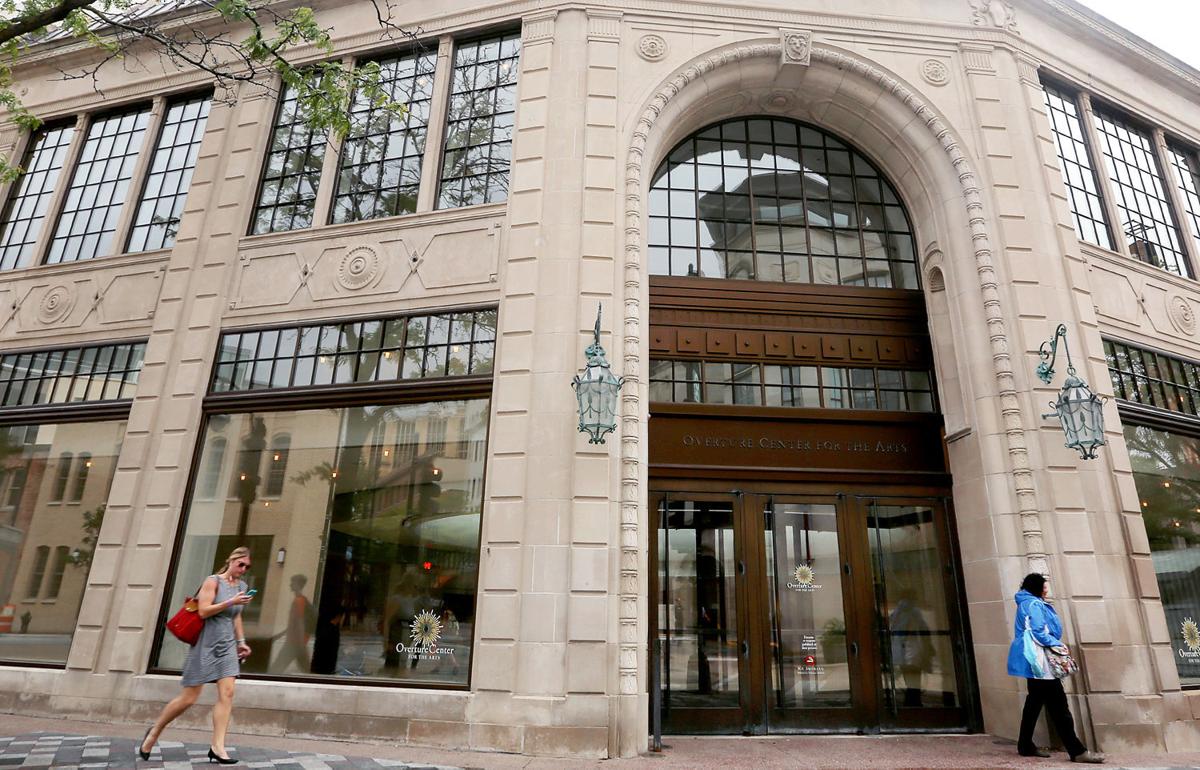 Overture Center, which has been closed since mid-March due to the COVID-19 pandemic, exceeded by almost 50% its "Intermission Campaign" goal of raising $1.5 million, officials from the arts center said Thursday.
"Overture Center for the Arts is deeply grateful to the Madison-area community for the outpouring of generosity and support during our Intermission Campaign," leaders said in a statement.
The campaign, announced Sept. 1, aimed to raise $1.5 million by Dec. 31. The center received 2,200 donations totaling $2.2 million.
The revenue included individual, corporate and foundation gifts, state grants, and a donation provided by a donor who matched all donations during the last month of the campaign.
Emily Gruenewald, Overture's vice president of development, said the amount matched by the donor was $379,662, which was the total of the gifts made to the campaign in the month of December, excluding state grants.
Gruenewald said the donor didn't want his name made public now.
"The passion our patrons have shown for Overture during our closure has been inspiring," said Chris Vogel, Overture's chief financial officer and chief operating officer.
Vogel said besides donations, center officials have received many notes and words of encouragement with supporters saying they look forward to Overture's reopening. "It certainly has shown us how much Overture Center means to our community," he said.
The money will allow Overture to continue to present online programming, including the Jerry Awards annual show, "Live from the West Side with Christopher Jackson," "Live from the West Side: Women of Broadway" and "Under the Ghost Light." Also scheduled are National Geographic Live online shows in January and February, and its annual International Festival on Feb. 27.
The funding will also provide rent relief to Overture's 10 resident organizations, help cover the wages of Overture's remaining employees, help pay for repairs to the facility, provide security and safety upgrades, and let the center invest in personal protective equipment and supplies needed to safely reopen.
In December, Overture was among 96 entertainment venues in the state to benefit from COVID-19 relief through the federal Coronavirus Aid, Relief and Economic Security (CARES) Act administered through the Department of Administration. Overture got $362,287.
In November, Overture was one of 385 cultural organizations statewide to receive CARES money. It got $137,712.