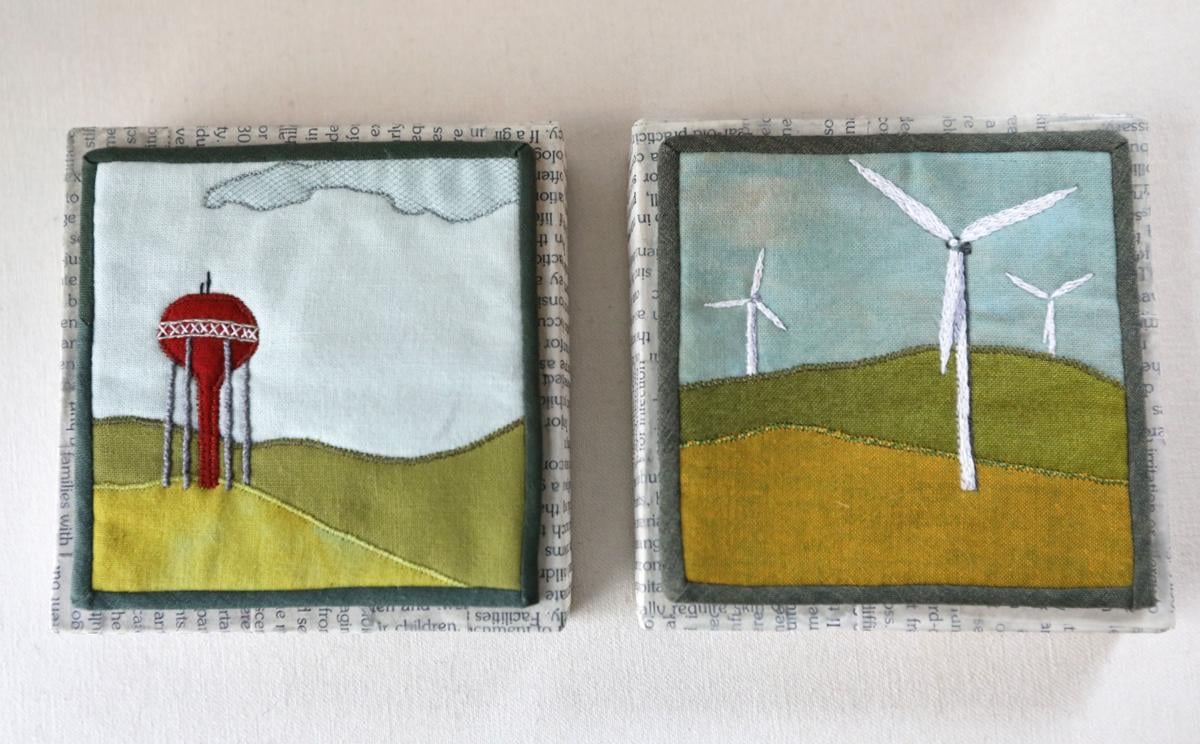 Imagine soaring over the rolling landscape of Wisconsin's Driftless Region as a bird, a kite or satellite. Picture those ridges and farm fields, those cold-water streams and rivers as seen from the sky.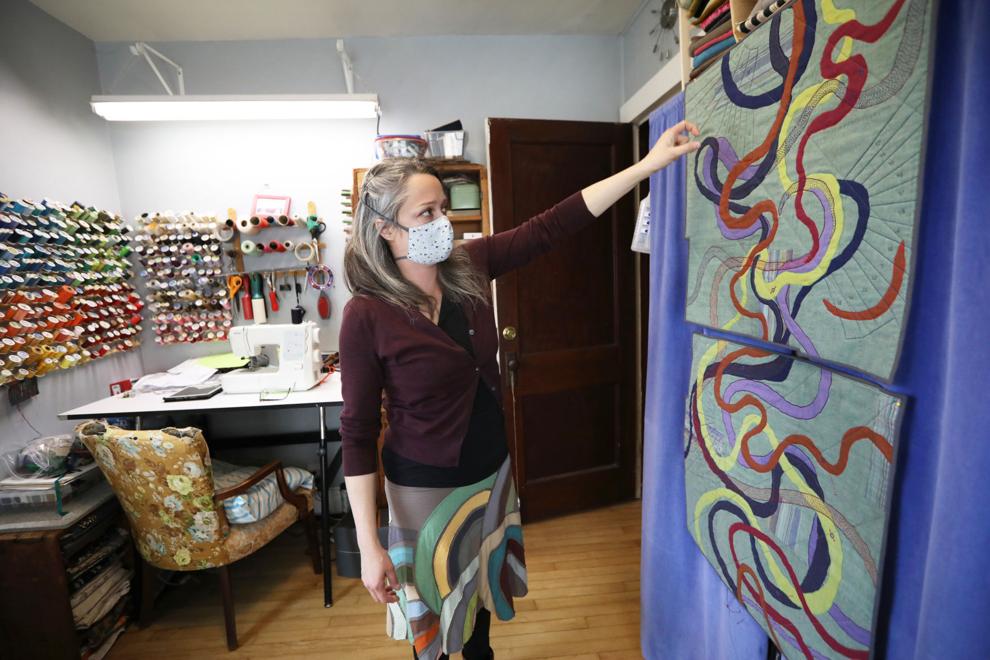 That is what it's like to look at Leah Evans' textile works. The Madison artist has been selected as one of 100 craftspeople from around the U.S. to participate in "Craft Optimism," the first craft show from the Smithsonian to focus on themes of sustainability and climate change.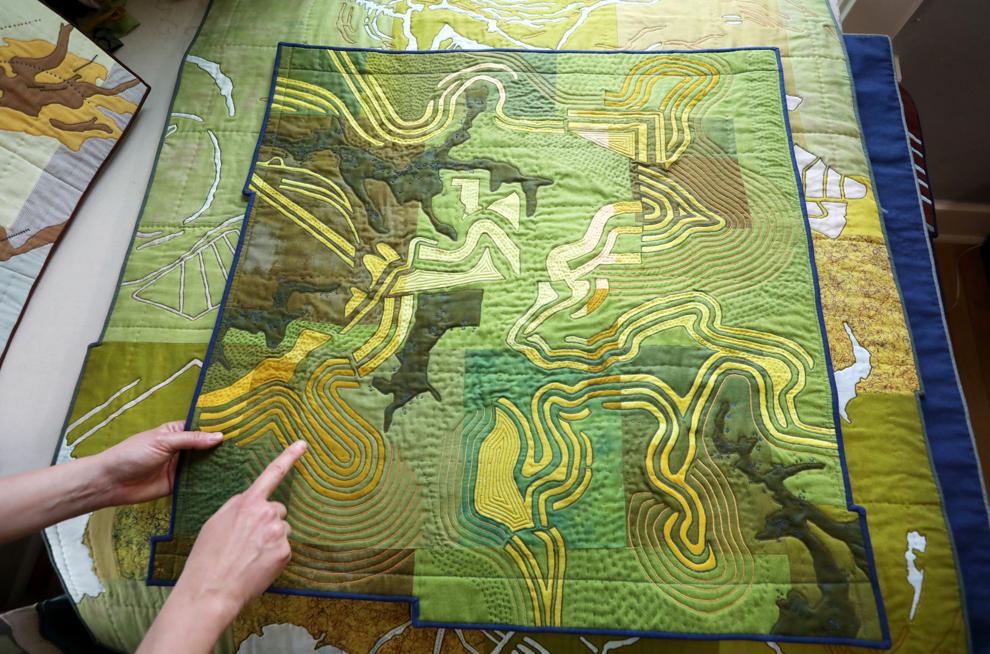 Evans is no stranger to Smithsonian shows. She has taken her work to six of the esteemed Smithsonian Craft Shows held in the National Building Museum in Washington, D.C. In 2015, she was awarded the first "Honoring the Future Sustainability Award" at the highly prestigious show. Now, along with artist Aaron Laux, she is one of two talents from Madison being featured in "Craft Optimism" 2021.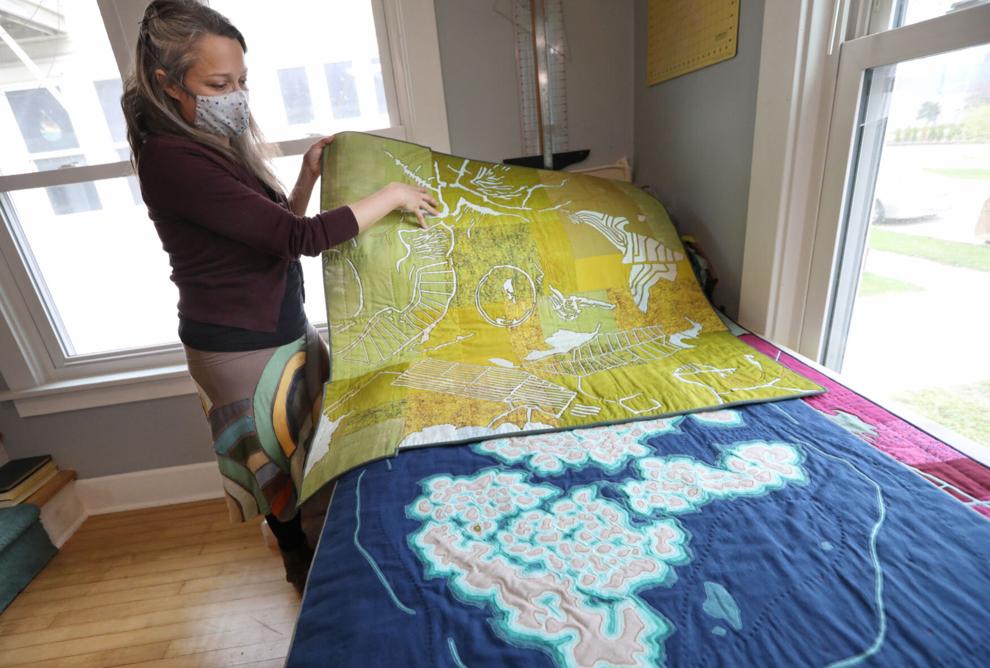 Presented by the Smithsonian's Women's Committee and the nonprofit group Honoring the Future, the pop-up art show will be held from April 24 to May 1 online at craftoptimism.si.edu.
Although artists won't get that face-to-face, in-person interaction with buyers that Evans loves, the online show will extend the reach of her work to people around the world.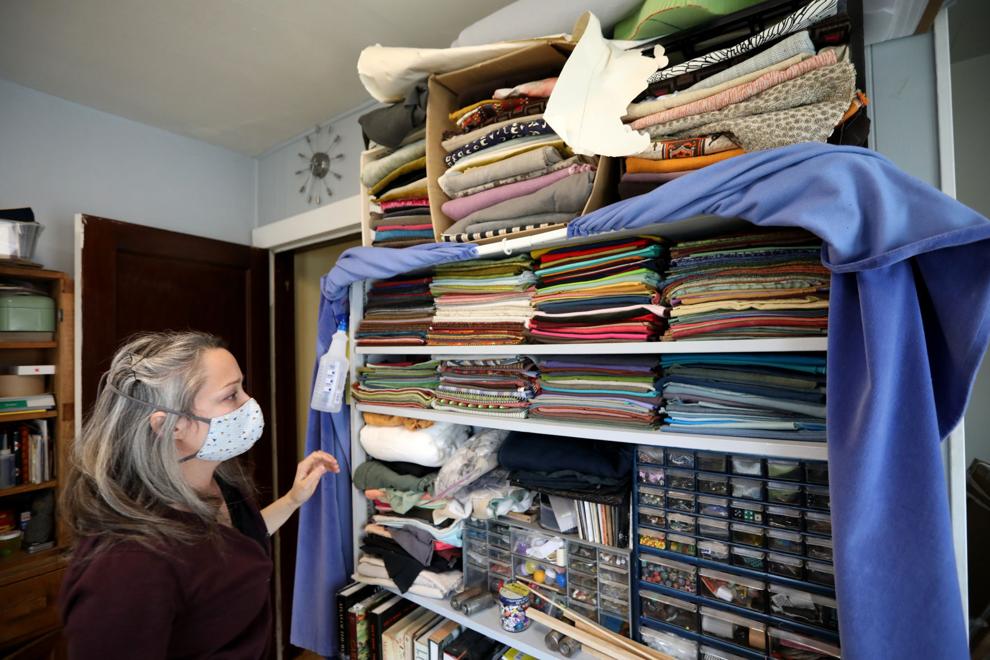 "It's interesting for me because I can put so much information with each piece and just have it there so people can engage with me beyond that if they want to," she said.
Evans grew up in Kansas and studied textile design at the University of Kansas — along with other favorite subjects such as history and land use. A class in environmental history "just blew my mind. The whole concept is how people affect land and how land affects people," she said. "There's so many ways to look at that and explore that. So that put me on a path of trying to incorporate that" in textile art.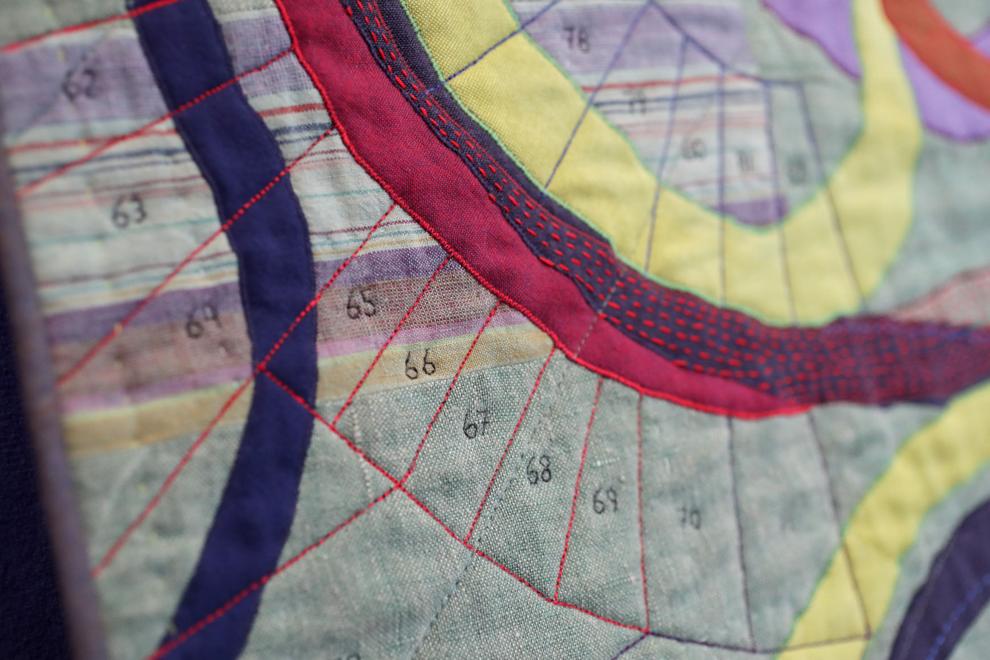 Evans uses historical maps, satellite imagery and other map sources "to look for obvious ways that people affect land. Sometimes there's a really interesting story about how land affects people." Recent inspirations from her work come from the Driftless Region of Wisconsin, the Mississippi River, luxury coastal developments, power plants and artificial bodies of water.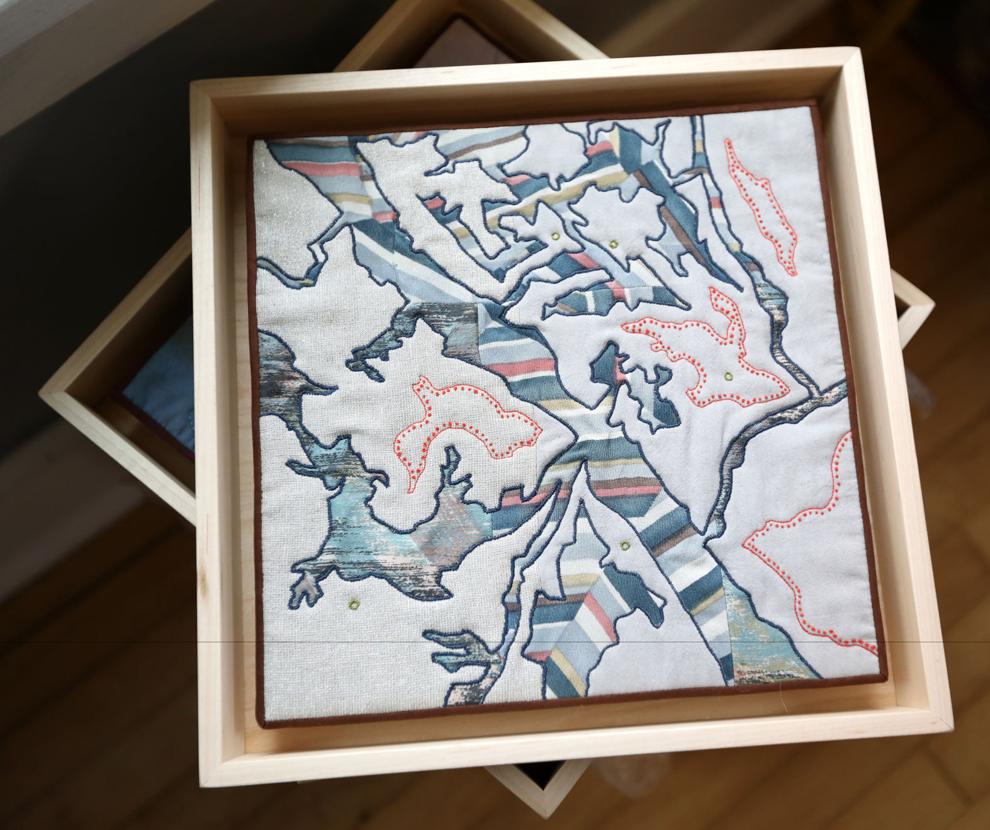 Her hand- and machine-stitched dyed and quilted textiles "tie in traditional quilting practices of reuse," she said. "Over the last seven years, I've really been trying to find garments and second-hand fabrics that I can take apart and repurpose."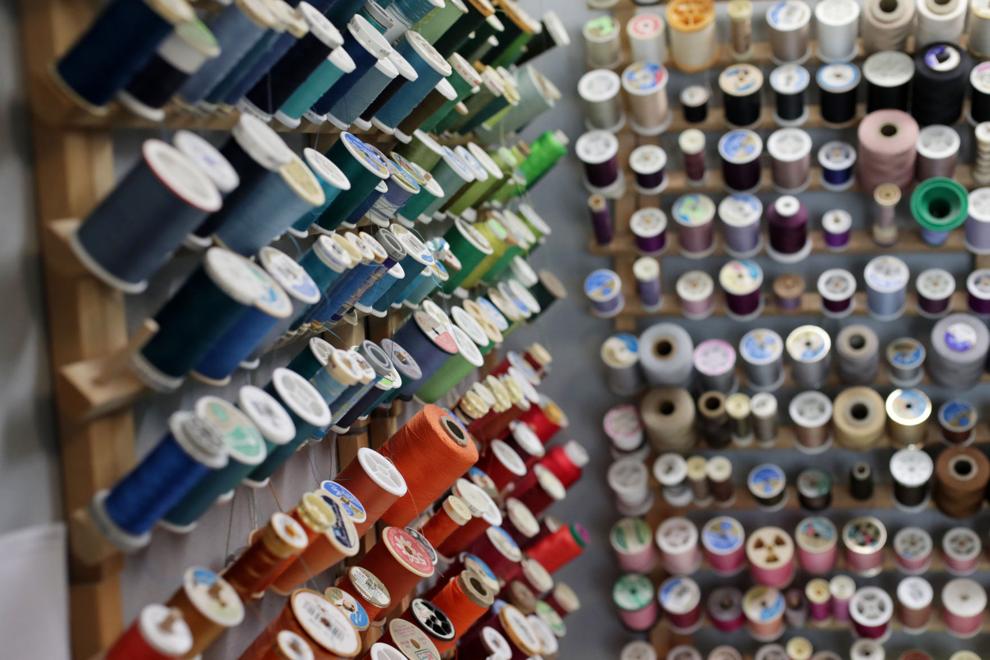 The mother of two elementary school-age children, Evans moved to Madison more than 17 years ago and works out of her East Side home, where stacks of fabrics fill cabinets and racks with spools of thread line the walls. On May 2, she'll exhibit her work in the self-guided annual Marquette-Atwood Neighborhood Art Walk on the city's East Side, one of the first in-person art events to happen in Madison since the start of the COVID-19 pandemic.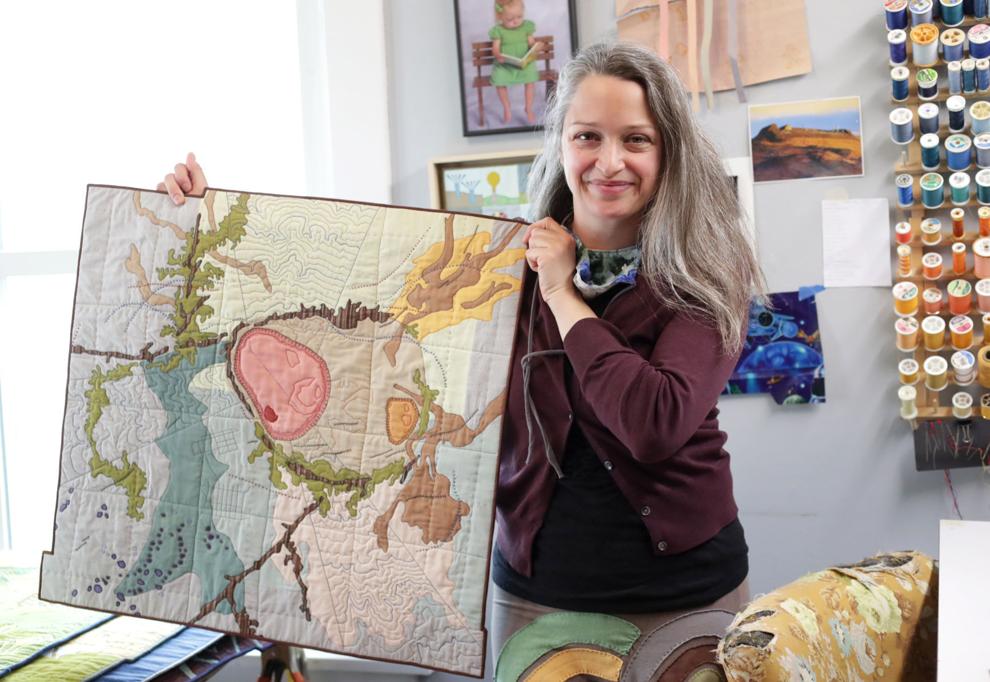 Categories of handcrafted works in the Smithsonian show include jewelry, wearables, accessories and the art/home category, which features the works of both Evans and fellow Madison artist Aaron Laux.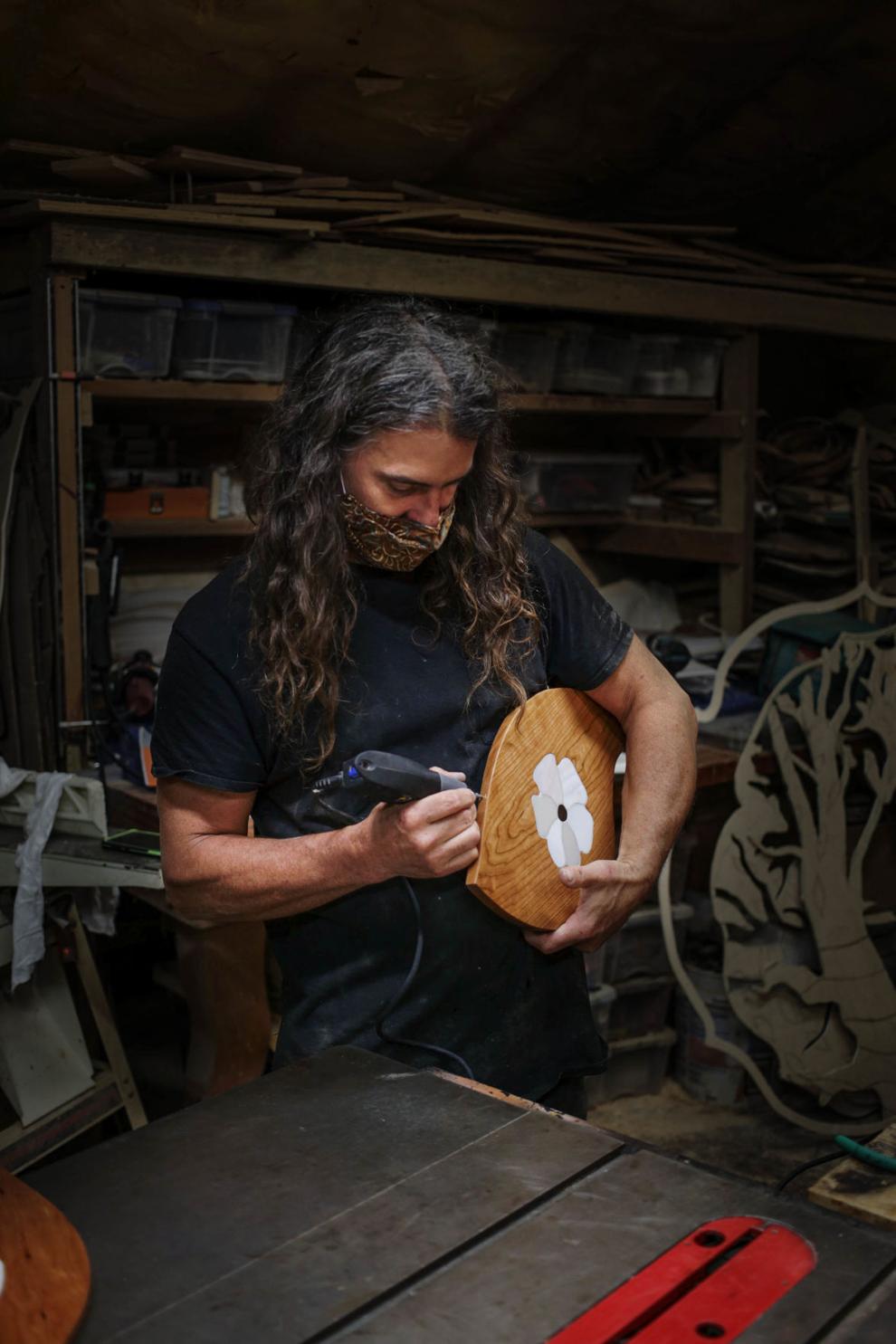 Laux's multimedia work centers on wood, but also explores materials such as glass, bark, stones, metal and paint. His themes include "human connection, connection to the natural world, seeking to understand what we are in the world," he said. "I'm trying both express myself as an artist and also to reuse those materials that are left behind or thrown away."
Laux, who lives near Monona Bay on the Near South Side, says his art includes "how I live my life," which for him means working from home, using sustainable materials, gardening and even growing medicinal mushrooms in the sawdust that comes from his woodshop.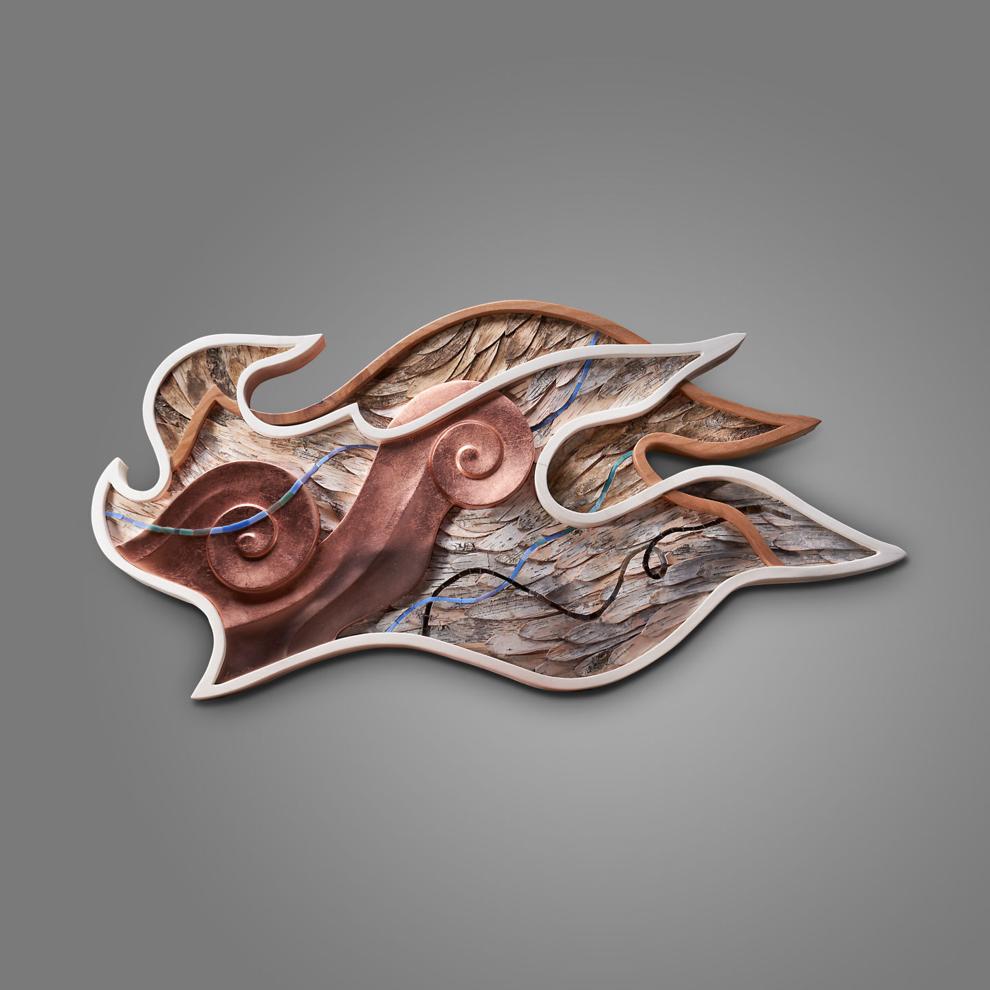 "I'm just turning something that is waste into something for health," he said.
Laux does a lot of commission work, and also has witnessed how websites, online services such as Madison-based Artful Home and virtual pop-up art shows during the pandemic have become "a significant new avenue of sales" for artists.