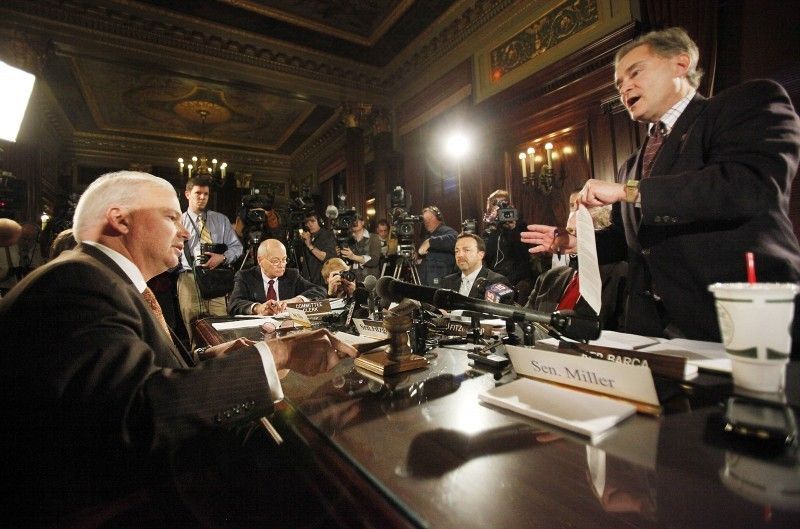 As it became evident that Republicans in the Legislature planned to rush through passage of Act 10, Democratic lawmakers, who held minorities in the Assembly and Senate, knew they had to get creative.
Their radical solution: Flee the state.
Fourteen Democratic state senators, including then-Minority Leader Mark Miller, drove across the state line to Illinois in an effort to block the vote while putting them beyond the reach of Wisconsin law enforcement, who might have brought them back by force. Assembly Minority Leader Peter Barca and his fellow Democrats in that house stayed at the Capitol to try to negotiate with Republicans.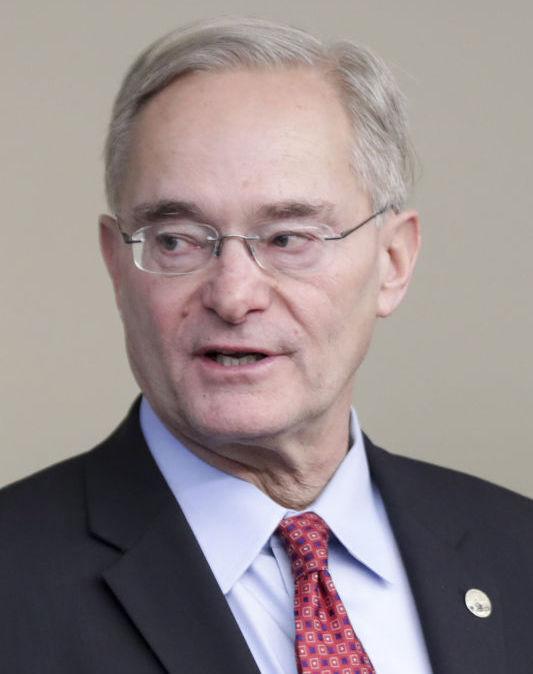 "Really, the whole goal was just to slow it down so there would have to be some consideration because (Walker's) plan was to ram it through in just a matter of a week or two," said Barca, who now serves as Democratic Gov. Tony Evers' revenue secretary.
Initially proposed as a fiscal bill, Act 10 would require a vote by at least two-thirds of each chamber. To deny the quorum, Senate Democrats relocated to a hotel in northern Illinois for almost three weeks.
"We felt that we were really on the verge of a watershed moment that was going to change the direction of politics in the state of Wisconsin and nationally quite frankly," said Miller, who retired from the Senate in January after 22 years in the Legislature.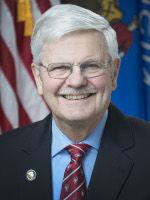 Miller recalls lawmakers meeting daily to discuss their next move, fielding calls from state, national and international media outlets and rotating laundry duties at a local laundromat.
At one point, Senate Republicans ordered police to detain the missing Democrats, but the request was deemed unenforceable.
Eventually, Republicans used a series of parliamentary maneuvers to overcome the stalemate, including removing the bill's fiscal elements, to approve Act 10. That allowed them to vote on the bill without their Democratic colleagues present.
Back at the Capitol, the committee taking up the revised bill gave Barca — the only Democratic member present — an hour's notice. Barca recalls being given about "three minutes" to read and digest the roughly 75-page summary. As he began proposing amendments, Republicans called for a vote.
"I think it was those kinds of things that stood out to such a degree — that they were willing to violate the rules and certainly the norms of the Legislature that we'd had for so long and really deny Wisconsin tradition," Barca said. "Wisconsin is a state where people roll up their sleeves and try to work together or if nothing else you at least give people the respect of giving them time to fully consider what's being offered."
Barca and Miller both point to Act 10 as the death knell of bipartisanship in state government.
"One of the things that has really concerned me over the course of my legislative career has been the increasing divisions, not only among Republicans and Democrats, that sort of partisan division, but in the general population as a whole, and Act 10 was one of the things that pushed us over a very steep cliff in that respect," Miller said.
Editor's note: This story is part of a series marking the 10-year anniversary of Act 10. Click here for more stories from people who experienced the historic events firsthand. 
---
Act 10: Full Coverage 
---
Watch now: The Great Divide | 10 stories about Act 10
The most seismic political story of the last decade in Wisconsin began on Feb. 7, 2011, when Republican Gov. Scott Walker informed a gathering of cabinet members of plans to unilaterally roll back the power of public sector unions in the state. He "dropped the bomb," as Walker would describe it afterward, four days later.
The audacious proposal, to be known forever after as Act 10, required public employees to pay more for pension and health insurance benefits, but also banned most subjects of collective bargaining and placed obstacles to maintaining union membership.
The proposal laid bare the state's deep, at times intensely personal, political divisions as tens of thousands of protesters descended on the Capitol. The month-long, round-the-clock occupation drew international attention, but failed to stop the bill.
A decade later, the aftershocks of one of the biggest political earthquakes in Wisconsin history continue to be felt. Taxes have been held in check, and state finances have improved. But public unions are vastly diminished and the state is more politically divided than ever.
Here are 10 stories from people who experienced the historic events firsthand.