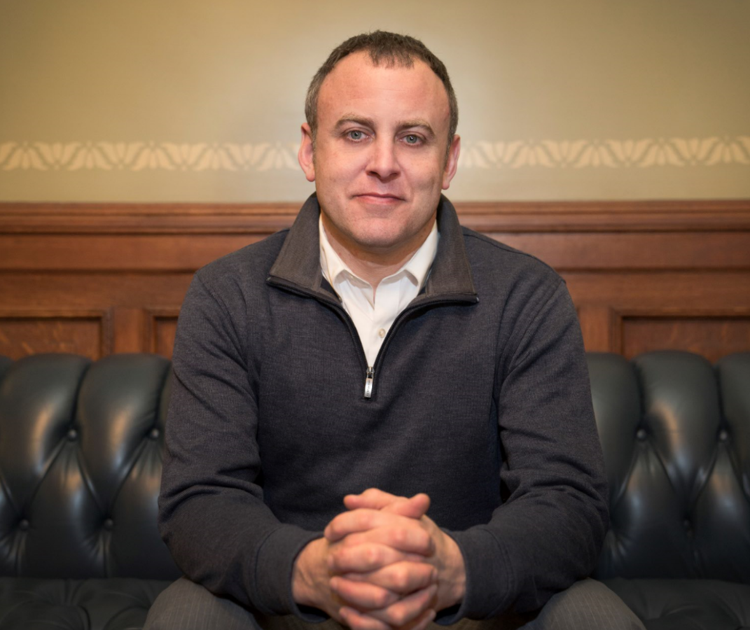 Increasing uncertainty has surrounded the Foxconn project in recent months.
No one can explain what will be produced at the factory warehouse being constructed and scheduled to open in three months in Racine County. Foxconn needs far greater transparency and honesty for this to be a credible economic development project.
Legislative leaders, local government and the media also need to recognize the following realities:
Foxconn isn't creating 13,000 jobs. That figure was associated with a specific project with a detailed level of investment to produce Generation 10.5 large screen LCD panels. The figure was part of an economic analysis conducted by Ernst & Young in July of 2017.
The jobs number was no longer relevant to any future project the minute Foxconn determined it would no longer be constructing a Gen 10.5 plant. Continuing to state this number as a "pledge" or "commitment" in statements undermines the credibility of whatever future project could happen.
The president's first visit to Wisconsin in 2020 was less than three blocks from the site of this summer's Democratic National Convention.
Taxpayer money has already been spent on Foxconn. Supporters of the Foxconn project argue that no taxpayer money has been spent. That is not true. According to a memo from the Legislative Fiscal Bureau, Wisconsin taxpayers have spent $151 million on Foxconn to date. Over $135 million of that has gone toward building road infrastructure for Foxconn. This "Driveway to Foxconn" comes at the expense of other state highway projects around the state.
You have free articles remaining.
Electronics manufacturing is not economically viable in Wisconsin or the United States. A year ago, Foxconn executive Louis Woo said in an interview with Reuters that Foxconn would not be manufacturing any LCD panels in Wisconsin, stating: "In Wisconsin, we're not building a factory. You can't use a factory to view our Wisconsin investment," and "in terms of TV, we have no place in the U.S. … We can't compete."
Foxconn admitted that manufacturing was not realistic in Wisconsin or anywhere in the United States due to steep labor costs that prevent the company from building TVs at a competitive price. This explains why not a single company has ever attempted to build flat-screens outside of Asia.
Woo's comments ran contrary to President Donald Trump's statements championing new manufacturing jobs with this project. Days later, after meeting with Trump, the company retracted its statement and said it would manufacture Gen 6 LCD panels even though the project would not be competitive and likely result in a loss for the company.
It is reckless for proponents of the project to say it doesn't matter what Foxconn makes, as long as it create jobs. As Harvard Business School economist Willy Shih warned decision-makers, "If you end up in a facility that's not competitive, it does no one any good — the facility won't survive, and the employees lose out." Taxpayers should care if their long-term investment is subsidizing the losses of a company whose primary goal is political, not economic. Maintaining favorable trade status with the Trump administration has always been the larger priority for Foxconn.
Foxconn has no actual plans to produce Gen 6 LCD panels. The default position from Foxconn proponents and some in the media is that Foxconn will now be producing Gen 6 LCD panels. But nothing is being constructed now that remotely supports the production of LCD panels.
While Foxconn has publicly stated it may pursue a Gen 6 facility sometime in 2022, it has taken no steps to build an LCD plant of any kind. Bob O'Brien, an LCD industry expert and consultant for the state, noted recently that he has seen no evidence of Foxconn placing orders for the specialized manufacturing equipment necessary to outfit a Wisconsin factory.
Everyone is entitled to their own opinions about the Foxconn project, but not to their own facts. Acknowledging the realities above and holding Foxconn accountable to be transparent about its plans are crucial to a project involving significant taxpayer dollars. The longer Foxconn is vague about its plans for any viable project in Wisconsin, the more Wisconsin taxpayers should be concerned.
Hintz, D-Oshkosh, is Assembly minority leader.