A long line of families sporting swimsuits and goggles, hauling picnic blankets and camp chairs patiently waited outside the Goodman Pool's front gate Friday.
At the front of line, next to the mini red carpet laid out by Goodman staff, sat Charles Graham, of Edgerton, and son Wesley, who showed up 30 minutes early, camp chairs at the ready.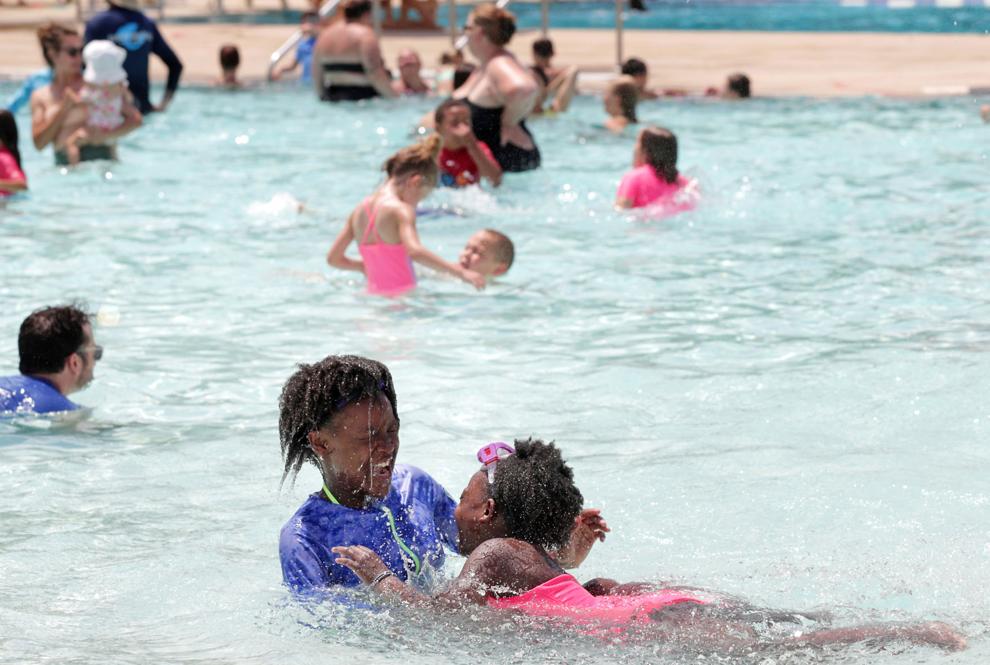 "I really want to go in right now since it's so hot," Wesley, 5, said as his dad reminded him to be patient.
At exactly noon, Ann Shea, Madison Parks spokesperson, announced that everyone in line would be getting in for free — a continuation of a yearly tradition, granting free admission to the first 500 children who show up on opening day, sponsored by John and Catherine Hayes, the current owners of Goodman Jewelers.
"That makes a big difference to families right now — that's a big savings," said Kelly Meadows, 58. "Getting back to normalcy a little bit each day just feels so good."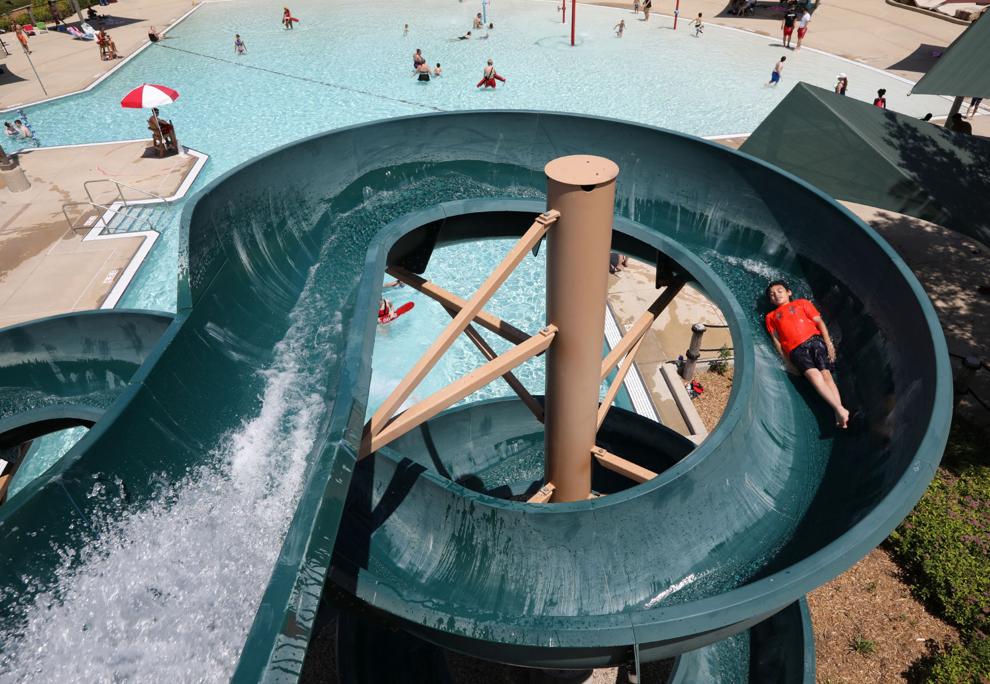 Kelly Meadows and daughter Mckenley, 25, said they had no concerns being at the pool as they are both fully vaccinated.
Due to the COVID-19 pandemic, last summer the pool delayed opening until mid-July with a reduced capacity of 250 people, compared with the usual 1,000-person limit. A mask mandate also was instituted and there were designated social-distancing circles. This year, the pool will start off with a 500-person capacity, with plans to expand as the season progresses.
"We want to respect multiple people and their comfort levels," Shea said. "This is gonna allow people to safely enjoy the pool … as we ease into the opening."
Because the pool is operating at a reduced capacity, Josh Schmitt, recreation services coordinator for the city, asked that attendees use the pool for about two hours at a time, to "respect your neighbors" and allow other people entry. With temperatures reaching 94 degrees, most people were just happy to have a place to cool off.
"You always want to go swimming when it's super warm out, but when it's super warm out you also can't be out too long," said Amanda Vernia, 34.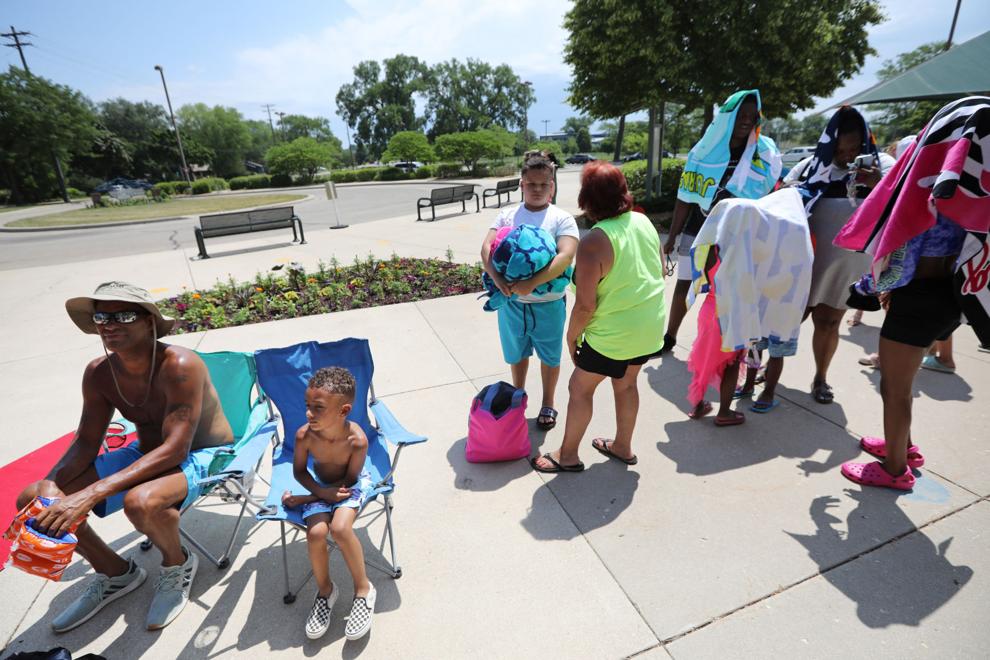 Shea said she was thankful the pool was able to open this summer because it serves as "an equitable resource and amenity for the whole community." She said she had faith this summer would go smoothly as last year's season was successful with far more obstacles.
"COVID didn't allow us to see each other but now it is because vaccines are coming out and everyone is having a great time out here," said Amare Guillaume, 11, of Madison. "It feels great because pretty much COVID ruined it all."