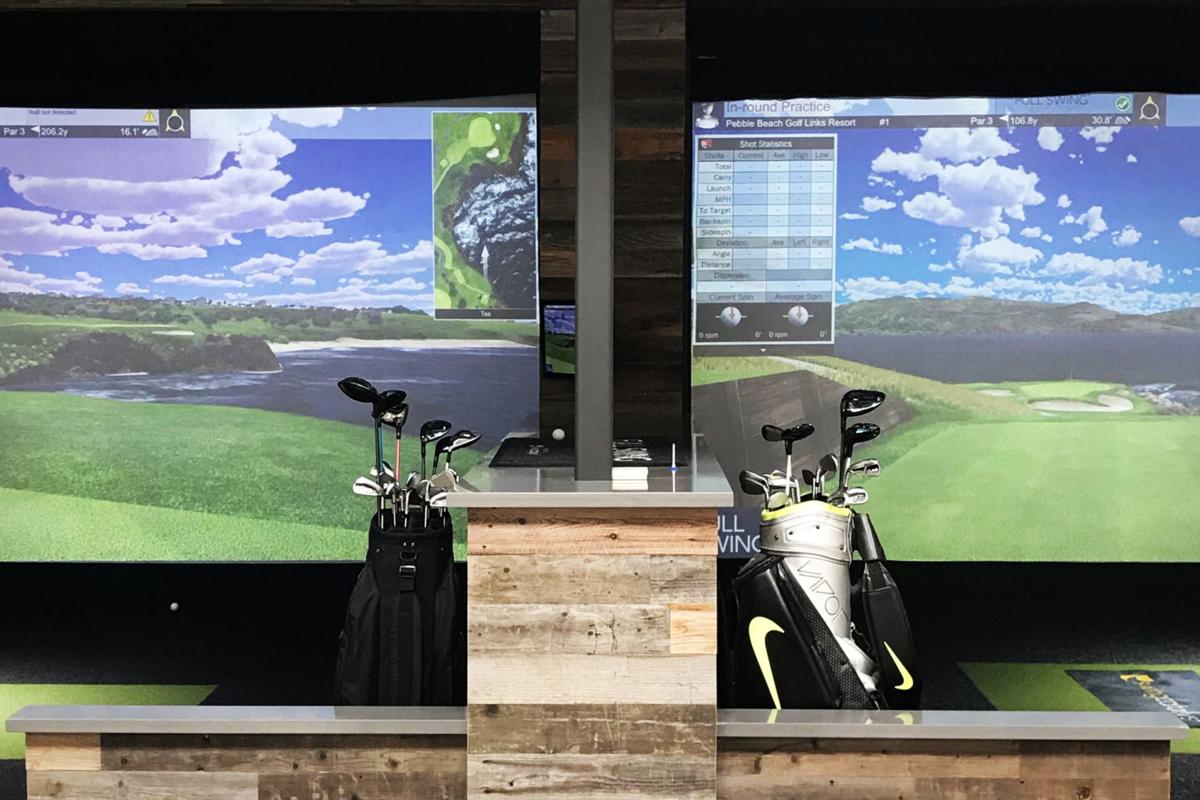 Game Day Madison, a bar coming to the 500 block of State Street this fall, plans to offer something Madison residents can't find with cold Midwestern winters: year-round golf.
Co-owner Colin Smith, a native of Colorado who moved to Madison last year, plans to focus the bar around golf simulator rentals, along with food and liquor sales.
The 4,000-square-foot, second-floor space, 508 State St. Suite B, will have five golf simulators — two in private rooms — with seats surrounding them as well as a full bar and kitchen. Smith said he wants the bar to cater to a wide range of clientele, including business owners, UW-Madison students and families.
"We're going for kind of a country club look with a contemporary, rustic barn feel," Smith said.
The golf simulators, purchased from Full Swing Simulators, take up about a 64-square-foot area each and use a projector and screen to display the virtual versions of about 90 real golf courses. Users swing real clubs and hit actual golf balls into the soft screen, where the real ball bounces off and the virtual ball continues to soar. The simulators use infrared light waves to measure how fast a ball flies, the angle at which it's hit and the direction it's hit to track where a ball would land on the simulated course. The simulators also use an overhead camera to record spin rates as well as club head and swing data.
Each simulator will be rented for between $30 and $40 per hour for up to eight players, Smith said. Golf clubs and balls will be provided, but patrons can also bring in their own clubs. Smith said Game Day will also bring in golf pros to teach lessons.
Game Day's simulators won't just cater to golf enthusiasts though, Smith said. The machines simulate several other sports and have programmed mini-games.
J.D. McCormick, a Madison property management company, owns the building. CEO Joe McCormick is also one of Game Day's owners — and the father of Smith's girlfriend. After purchasing the property last year, J.D. McCormick originally considered renovating the space for studio apartments but decided the costs would be too high.
Police have reported an uptick in the number of non-students coming to the area late on weekend nights, some of whom are gang-involved, armed or both.
When deciding to open up a commercial space, Smith didn't want to establish just another bar on State Street where alcohol was the main attraction. It was when he was using Joe McCormick's home golf simulator that the idea came to him.
"We thought, 'Hey, let's do something different with this space. Let's do a simulation business,'" Smith said.
Smith projects that almost half of the bar's revenue will come from golf simulator rentals, while the rest of the revenue is split fairly evenly between food and alcohol sales, according to the company's alcohol license application.
Game Day Madison was intended to open Sept. 1, but opening day will likely be pushed back to early October as asbestos was found and will require remediation.
[EDITOR'S NOTE: This story had been updated to correct the size of Game Day Madison's State Street space and the relationship of two owners.]