Hundreds of thousands of customers in western Wisconsin will see lower utility rates next year.
Wisconsin regulators approved a plan Thursday for Xcel Energy to freeze electricity rates for two years and cut the utility's natural gas revenues by 4.6%.
The proposal, reached through negotiation with consumer advocates and large customers, allows Xcel to continue earning a 10% profit on its investments and to retain fuel savings from some 1,450 megawatts of new wind farms.
The company will use $61.3 million in savings from the 2017 federal tax reform bill to offset costs.
Xcel, which serves about 250,000 customers in western Wisconsin, estimates typical residential electric bills next year will be about 5% lower than in 2018, thanks to credits for the tax savings; bills are expected to increase in 2021 while remaining below 2018 levels.
The typical residential gas bill will be about 5% lower in 2020 and 2021.
You have free articles remaining.
"The benefits of 'steel for fuel' — swapping out fossil generation for fuel-free wind and solar — as well as tax reform allowed us to propose a plan that benefits all of our customers," said Karl Hoesly, regional vice president of rates and regulatory affairs for Xcel in Wisconsin.
Xcel is the third-largest investor-owned utility in Wisconsin to cap or lower rates since the passage of the tax bill, which slashed the corporate tax rate from 35% to 21%, lowering utilities' cost of doing business.
Last year, Alliant Energy agreed to freeze rates through 2020 for about 472,000 customers in southern Wisconsin. Madison Gas & Electric agreed to cut electricity rates by 1.9% this year and freeze them in 2020.
Following a four-year rate freeze, We Energies, the state's largest utility, and its subsidiary, Wisconsin Public Service Corp., have requested rate increases in each of the next two years.
The settlement is the third approved since passage of a 2017 state law that allows utilities to negotiate agreements with one or more interest groups rather than fight over rates in a contested case before the Public Service Commission. Settlements are subject to PSC approval.
"It was a great process — very transparent," said Tom Content, executive director of the Citizens Utility Board, which represents residential and small business ratepayers.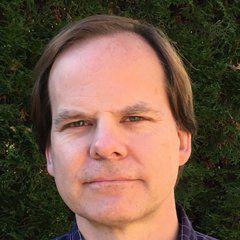 "The end result was a good compromise between Xcel and their customers," said Todd Stuart, executive director of the Wisconsin Industrial Energy Group. "The electric rate freeze means that your bill will remain relatively flat over four years."