Just off East Washington Avenue, a busy thoroughfare dotted with ever-expanding business and residential developments, the growth of a burgeoning craft brewing and distilling corridor is taking another step — latching onto the culture and industrial space that provides character for tasting rooms and sites for affordable production.
At least two new breweries with tasting rooms and a unique, small-batch distillery are scheduled to open this spring, all within blocks of one another.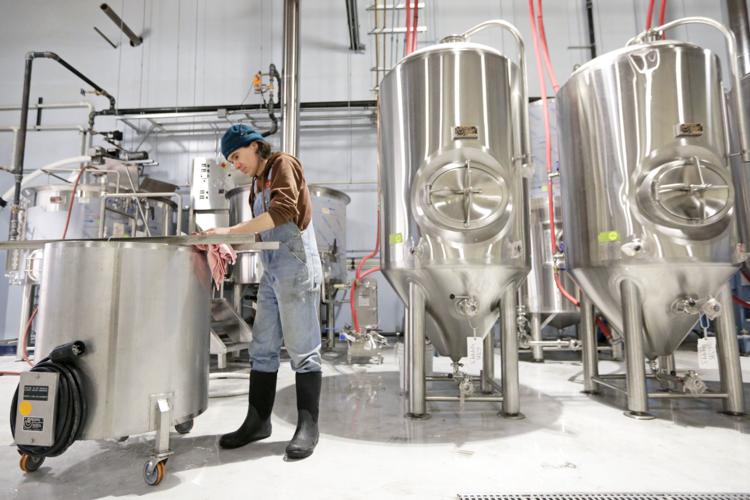 The splash began Monday when Working Draft Beer Co. opened in half of the building at 1129 E. Wilson St. that until recently was home to RP's Pasta. Giant Jones Brewing is set to begin production later this month at 931 E. Main St., while next door to Stateline Distillery, Hastings Cameron is quietly building out Imaginary Factory. The 1,000-square-foot research and development operation and 50-seat tasting room is at 1401 Northern Court and designed for his own creations and to help other entrepreneurs break into the industry.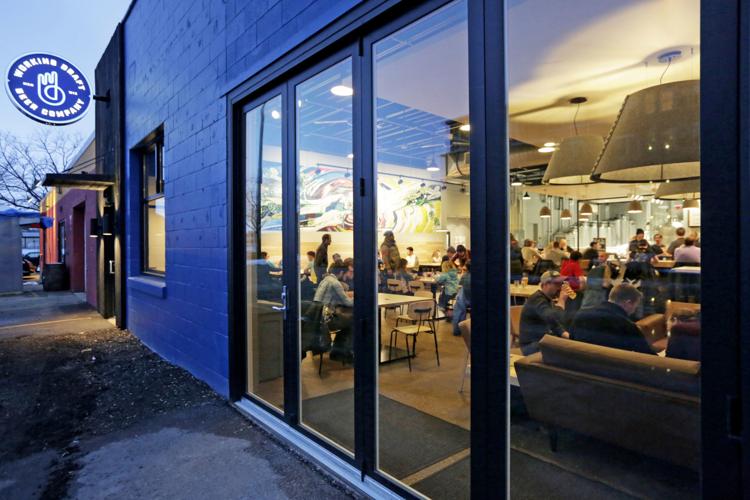 "I looked far and wide at space that would allow activities in a light industrial setting but still be a social hub. Those spaces are few and far between," said Cameron, 35, who spent four years with Underground Food Collective and later co-founded Madison Cocktail Week. "It's this sweet spot. It's not retail on Monroe Street, but it's more than what you'd see on Packers Avenue. It's appealing and sustainable from a business perspective."
The isthmus and the Schenk-Atwood neighborhood have come a long way since Old Sugar Distillery opened in a business incubator at East Main and Brearly streets in 2010. Peter Gentry opened One Barrel Brewing Co. on Atwood Avenue, and Colleen Bos opened Bos Meadery in 2012. Other additions followed, such as Next Door Brewing Co., Stateline Distilling and a tasting room for Parched Eagle Brewing Co.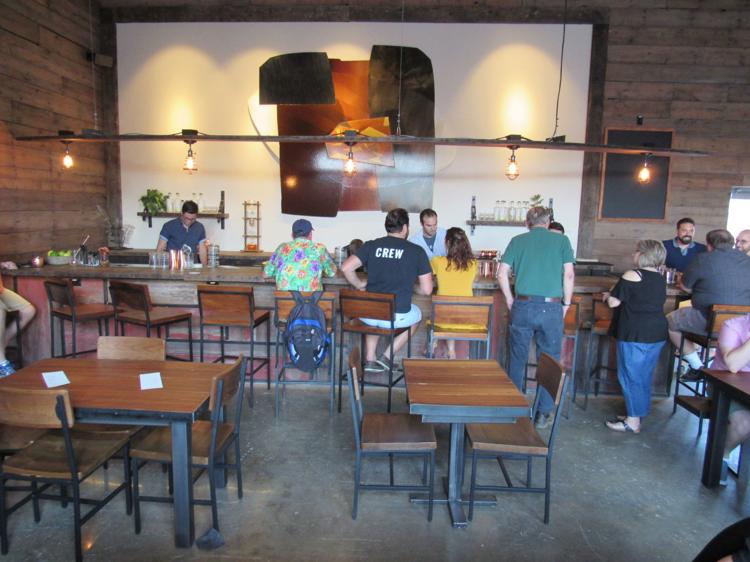 The latest to open is Working Draft. The 4,300-square-foot production brewery and tasting room features a seven barrel brewhouse from Sprinkman, a one-barrel pilot brewhouse, five fermentation tanks, a 29-foot-long mural that pays homage to hops and the brewing process and a Heritage Tavern-branded food counter with hot ham sandwiches and pretzels made from the spent grain leftover from the brewing process.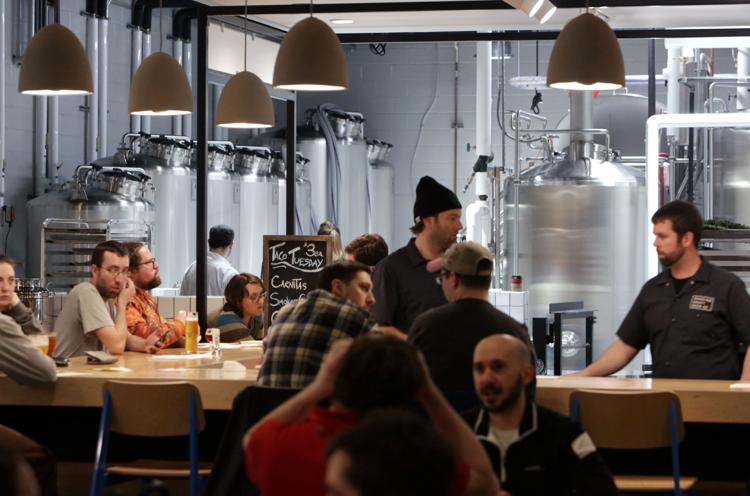 The bar and tables are made from wood salvaged from Village Lanes in Monona, while 16 taps will primarily be tagged for brews produced just feet away. They include Pulp Culture, a hazy India pale ale that registers at 6.9 percent alcohol by volume; an American black barelywine that comes in at 9.4 percent; and multiple collaborations from area brewers. The tap lines also include a gluten-free beer from Alt Brew and a soda from Macha Tea Co., while there are also crowlers in 32-ounce cans.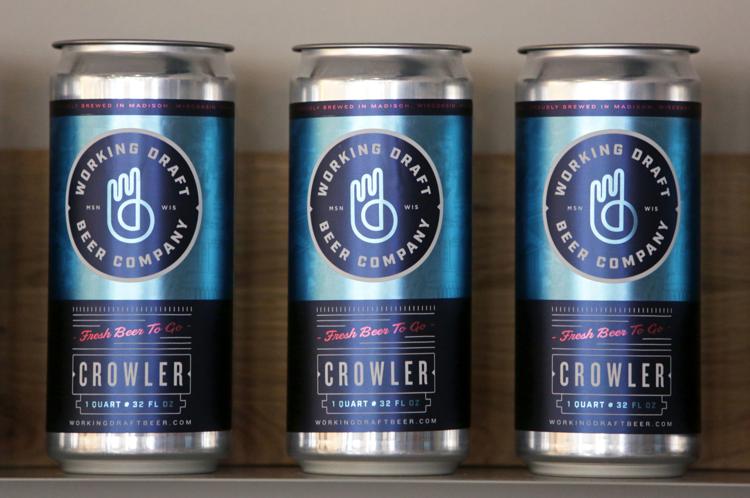 And while Ryan Browne, Working Draft's founder and a longtime homebrewer, hopes to distribute his beer to area bars and restaurants, the company's business model is centered around the tasting room, which is located across from Central Park and just a block west of Williamson Street. Liquor and grocery stores and bars and restaurants only have so much shelf, cooler and tap line space.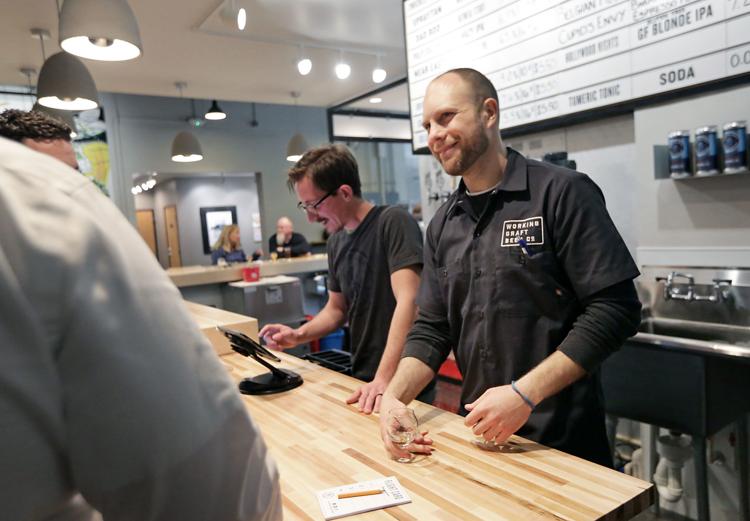 "We wanted a brick-and-mortar space. Getting things on shelves and having quality control on the shelves, there's a lot of those factors at work that are going to drive people to open more physical locations and tap rooms," Browne said. "The profit margins are much, much higher. It's also about the experience of coming to the taproom."
Browne's partners in the project, valued at just over $1 million, include: nine of his family members; Ben Feifarek, owner of the Wine & Hop Shop, and his brother Matt; co-founder J Bowen, now a Seattle-area business executive; and brewmaster Clint Lohman, who has worked at Wisconsin Brewing Co. in Verona and Vintage Brewing Co. on Madison's West Side.
Construction of the business, which has about 15 full- and part-time employees, started in July. Besides beer and food, Browne envisions poetry readings, open mic nights, maker space and wall space for local artists. The flight trays, for example, were designed and manufactured by Tim Stankevitz, a metal artist at Sector67.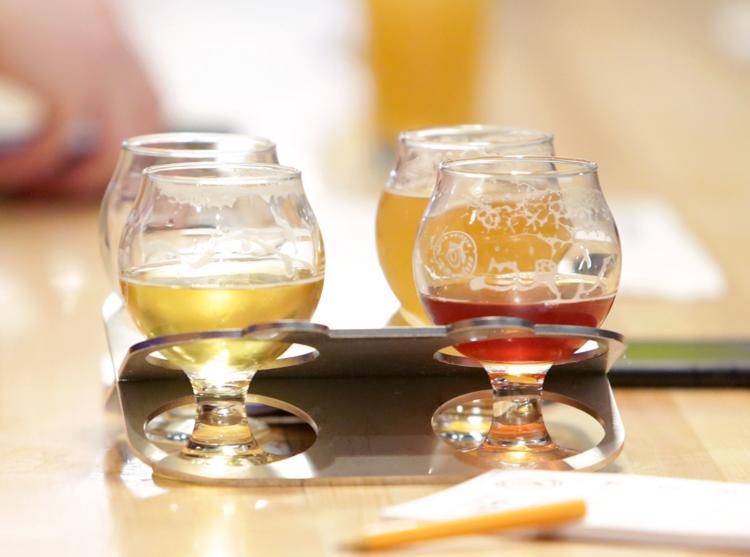 Browne said he looked at locations throughout Madison, including the former Taco Bell at University Avenue and Whitney Way, but ultimately chose the isthmus, even though the number of craft brewers and distillers in the neighborhood continues to expand.
"It's become a destination to come here and hit all these places," Browne said. "And that's a cool thing for us."
At Common Wealth Development's business incubator on East Main Street, the tenants include Old Sugar Distillery, Quince & Apple and Craft Optics, a company that makes magnification eyewear for those who do crafts, tie flies, sew or other eye-straining work. The newest tenant is Giant Jones Brewing, the creation of Eric and Erika Jones, who want to make high-octane organic beers and barley wines to sell in their tasting room and in 750-ml bottles at area retailers for about $9 a bottle.
"We were looking for ways to have organic beer but not have to charge for organic beer," said Eric Jones, a former Lutheran pastor. "We're doing premium in a way that we think will be accessible and affordable."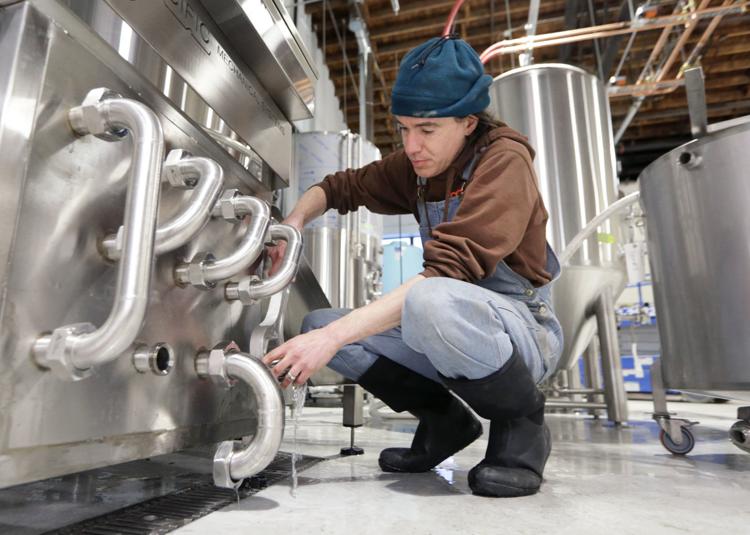 Jones' father was a homebrewer when Jones was growing up, and he became hooked on brewing himself when he was studying theology in Berkley, California, and volunteered at nearby Drake's Brewing and at Faction Brewing in Alameda. His wife, Erika, whom he married in 2006, is the director at the FairShare CSA Coalition, and they both live just blocks from their brewery.
The $500,000 project, funded with family investors, includes an 8.4-barrel brewhouse made in Canada and three similar sized fermentation tanks. Beer should start filling the fermenters by the end of the month, with the tasting room scheduled to open in May.
"There's an established scene that Old Sugar pioneered, and it's still the cornerstone and things have been slowly developing around that," Jones said. "Now there's this big influx that's happening all at once, and it's connecting a corridor of producers. It's creating a scene."